New South Wales worship restrictions changed after complaints of unfair treatment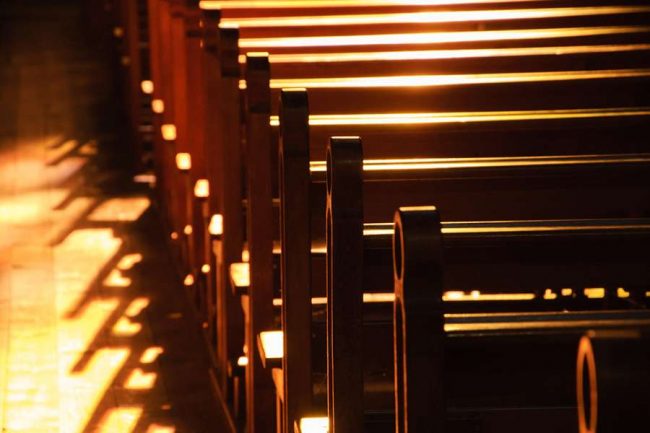 Churches in New South Wales will be allowed to open with the same restrictions as other buildings, after Australian Catholics complained that religious services were being treated unfairly.
Over the past few days, 20,000 Catholics signed a petition by the Sydney Archdiocese asking Premier Gladys Berejiklian to offer churches the same treatment as other NSW venues.
When coronavirus restrictions begin to lift on June 1, bars, restaurants, and clubs will be permitted a maximum capacity of 50 people present. Churches, however, were only to be allowed 10 worshipers at any one time.
"I am at a loss to explain to Catholics in Sydney why our reasonable requests to the government are not being granted," said Archbishop Anthony Fisher of Sydney, according to the Catholic Weekly.
Following the launch of the petition, NSW officials announced Friday that places of worship will instead have a 50 person limit like other facilities, as long as social distancing protocols are followed. Weddings will only be allowed to have 20 people in attendance, but funerals will be permitted 50.
Fisher applauded the government's new regulation and expressed gratitude to the Catholics who signed the petition. He said it was "a victory of common sense."
"The closure of our churches and indeed of all places of worship has been deeply distressing for many people of faith in our community," Archbishop Fisher said, according to Catholic Weekly. "It added to the isolation and anxiety that so many were feeling."
"With restrictions easing, many were concerned that the churches were being left behind, and wanted to make their voices heard. People of faith weren't asking for special treatment, but wanted to be treated equally."
"I look forward to welcoming them back in greater numbers from Monday," the archbishop said. "We will continue to abide by government health directives, and continue to pray for an end to the pandemic and all those affected by it."