News in Brief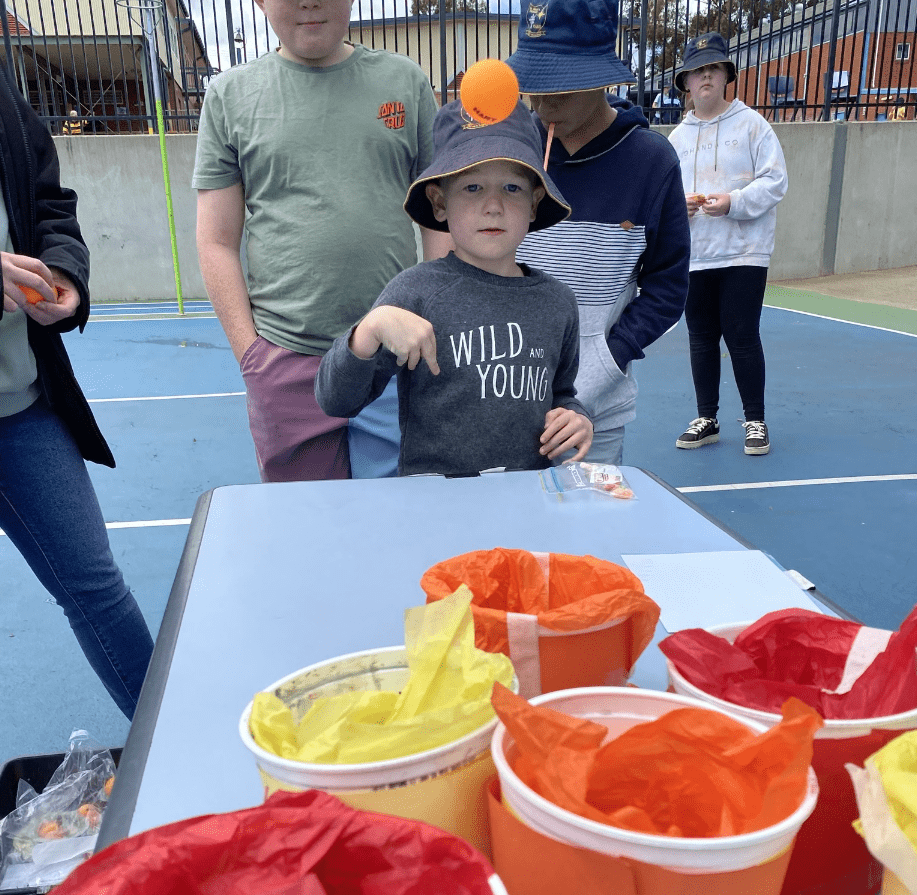 Primary students raise money for mission.
St Mary's Primary School Young raised $1137.50 through a Mission Fair this week to support the works of Catholic Mission.
Catholic Mission contributes funding and provides project support to critical church-run initiatives in Africa, Asia, Oceania and South America, as well as remote dioceses within Australia. Grassroots needs are identified by local Catholics to give people the opportunity for a full, enriched life – physically and spiritually – regardless of race, stigma, religion or gender.
Students at the school had a fun day raising the funds!
"You can buy anything and it's so fun. You can get hairspray and you can win lollies in the games," said Thomas, Year 3. "I love the bean bag tossing because it's fun and you get to be cheered on by your friends," said Piper, Year 3.

---
Catholic women gather to celebrate
More than 120 people joined the Archdiocesan Women's Taskforce for an evening to celebrate Catholic women last Friday at the Southern Cross Club in Woden. The dinner, which raised funds for MacKillop House in Lyneham, included twenty young student leaders from Merici College, John Paul II College and MacKillop College.
Australian Catholic Safeguarding CEO Dr Ursula Stephens addressed growing women's leadership – not just in the Church, but throughout society.
Archbishop Christopher welcomed the energy and joy and the desire for all to walk together in synodality with the inspiration of the Holy Spirit.

---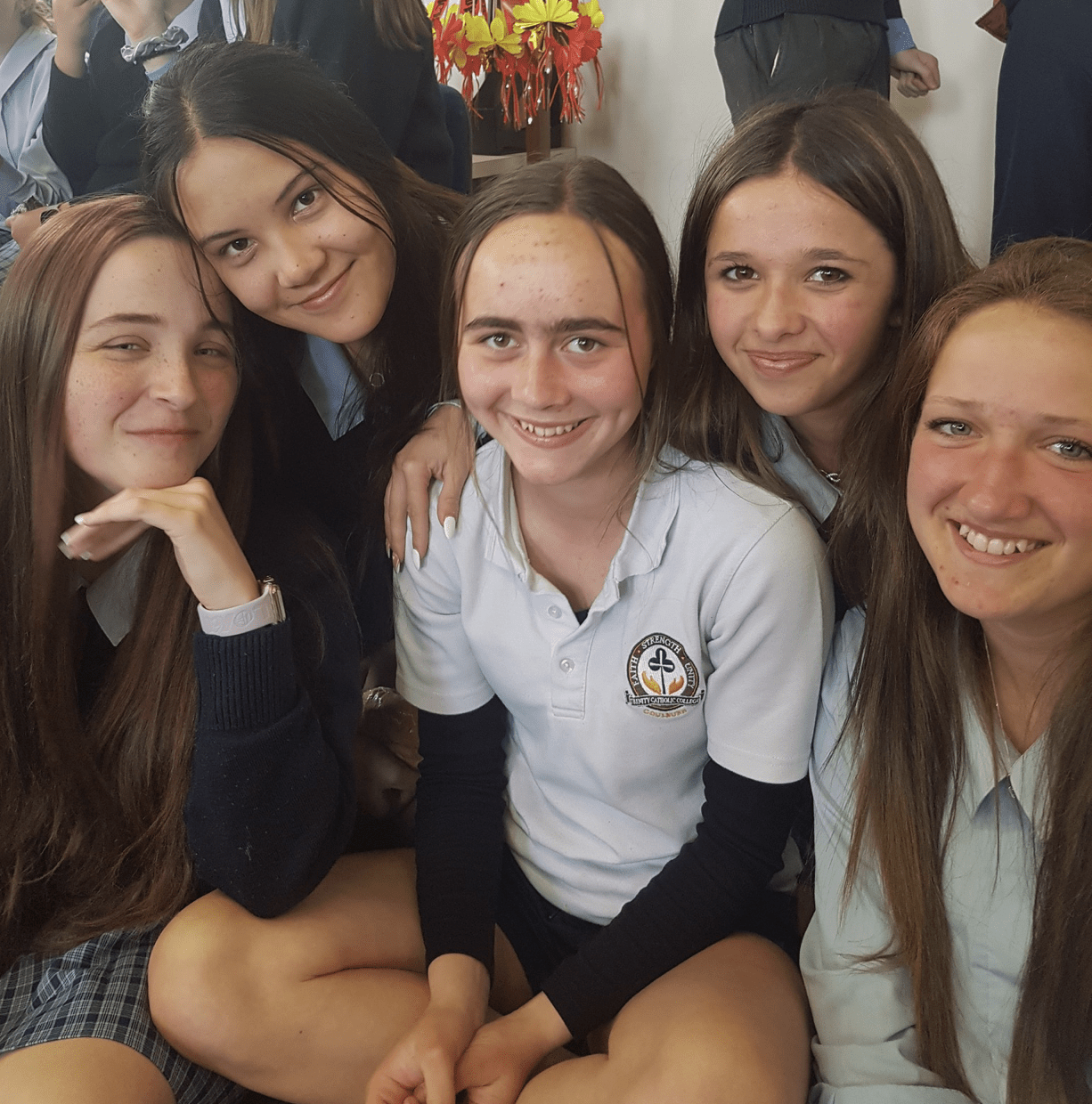 Midgee Tucker Day
Midgee – Trinity Catholic College Goulburn's Aboriginal & Torres Strait Islander students and friends club helded its first post-Covid Tucker Day last week.
Over 50 students and ten staff enjoyed a yummy lunch and lots of yarning with special guests Aboriginal School and Community Officer Katrina Cambridge and officers Trish and Barb from Goulburn Police Station.
If you are the parent, guardian or caregiver of an Aboriginal or Torres Strait Islander Trinity student and would like more information about Midgee, please email Aboriginal Contact Teacher Jasmine Wareham at jasmine.wareham@cg.catholic.edu.au or Midgee Teaching Assistant Bev McGreevy at beverley.mcgreevy@cg.catholic.edu.au.
---
St Gregory's Parish Catholic schools history
Did you or a member of your family attend one of the Catholic schools in Queanbeyan? A history of St Gregory's Parish is currently underway, and stories are being collected about various times in the history of the community.
As part of this publication, there will be a section about the history of Catholic schools in St Gregory's Parish.
Submissions can be emailed to mary.dorrian@outlook.com, shared verbally on 0487778400 or posted to the parish office, PO Box 175 Queanbeyan 2620.
---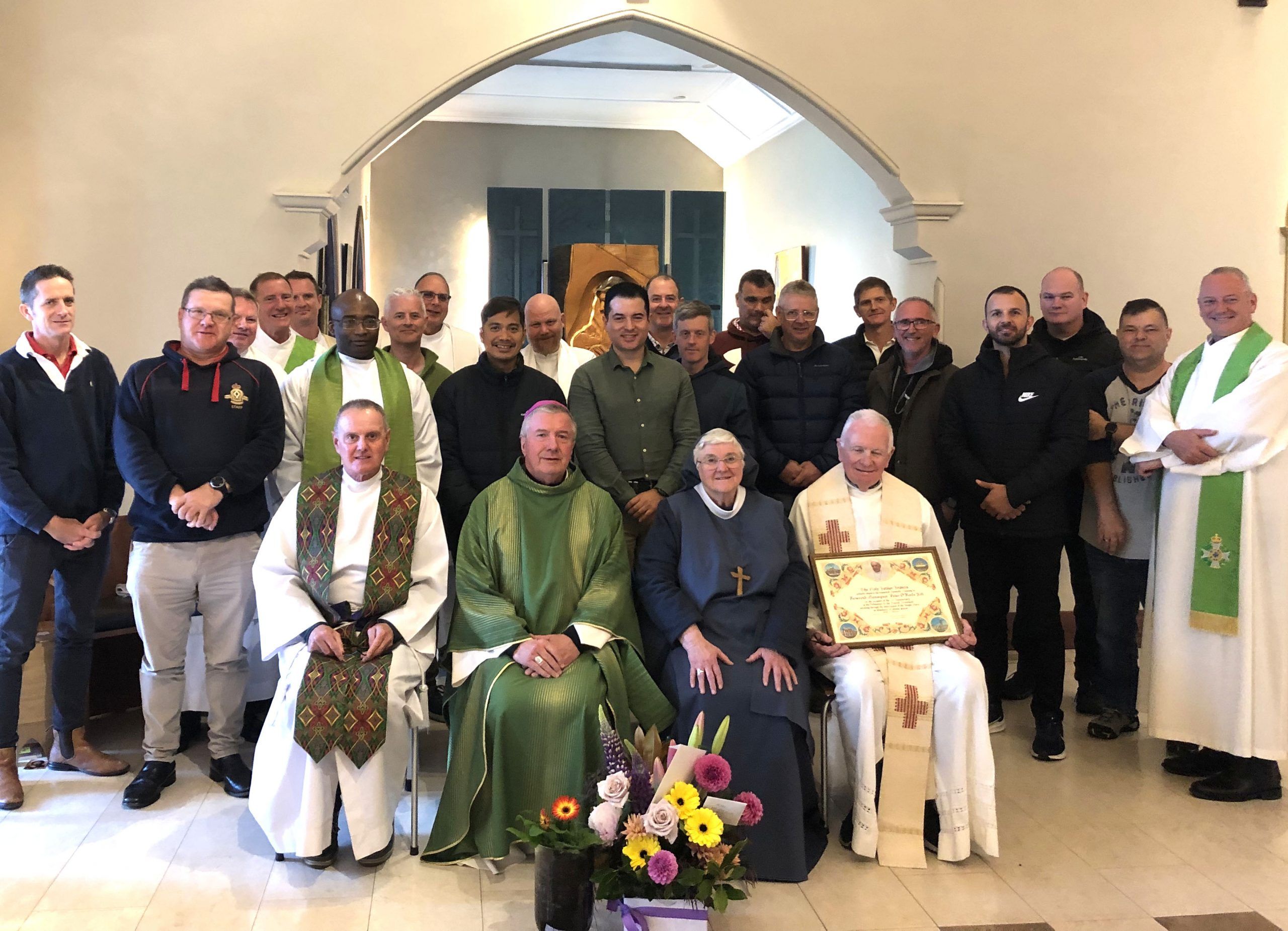 Catholic Military Chaplains gather for Retreat
The Catholic Military Ordinariate of Australia Chaplains Retreat was held this week at The Hermitage, Mittagong.
Twenty chaplains from the Royal Australian Army, Airforce and Navy joined Apostolic Administrator Archbishop Christopher Prowse and his Delegates, Fr Richard Thompson and Monsignor Peter O'Keefe, who celebrated 50 years of priesthood.
The military priest, deacons and lay chaplains gathered from all over Australia, including from Lavarack Barracks, Townsville and RAAF Edinburgh in South Australia for a week-long retreat which was led by Jambaroo Abby's Abbess, Hilda Scott.