No better job, nor better boss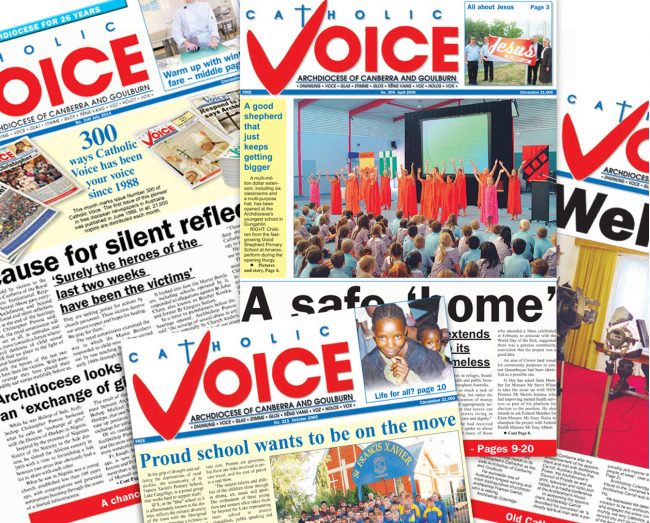 Journalist Geoff Orchison served as Catholic Voice editor for 20 years and shares his reflections on a stellar innings.
Ah yes, 1994… Paul Keating was Prime Minister, Pope John Paul II had a bit to say about ordaining women, Bill Clinton was US President, Justin Bieber was born, Aussie movie icon The Adventures of Priscilla Queen of the Desert was released and someone named Shane Warne was taking a lot of wickets for Australia.
On a personal note, it marked the start for me of 20 years as editor of Catholic Voice, founded six years earlier by Archbishop Francis Carroll, a pioneer of free diocesan newspapers.
It reflected then, and, hopefully, continued to reflect over the next two decades a commitment to bringing the good news and hope to ordinary Catholics in as down-to-earth way as possible.
The Catholic Church in that time went through a transformation that hardly needs explanation. As an ordinary, pew-familiar member, sometimes it did not seem to reflect joy, hope, peace — basically what I expected to find in my faith.
In a strange way, being employed by the Church as one of its public representatives put me in touch with enough true representatives of Christ on earth to keep me grounded.
The elephant in every Catholic room over so long was the child abuse crisis. The worst decision I made as editor was to spend one morning deliberately reading a well-known organisation's website that explored in teeth-grinding, appalling detail the crimes of my Church. Even though I knew some of the overall detail, the names (too many I recognised) gave an added dimension to the catastrophe. I felt shattered.
Nothing can excuse the abuse, but my faith compelled me to be in some small way a part of the restitution.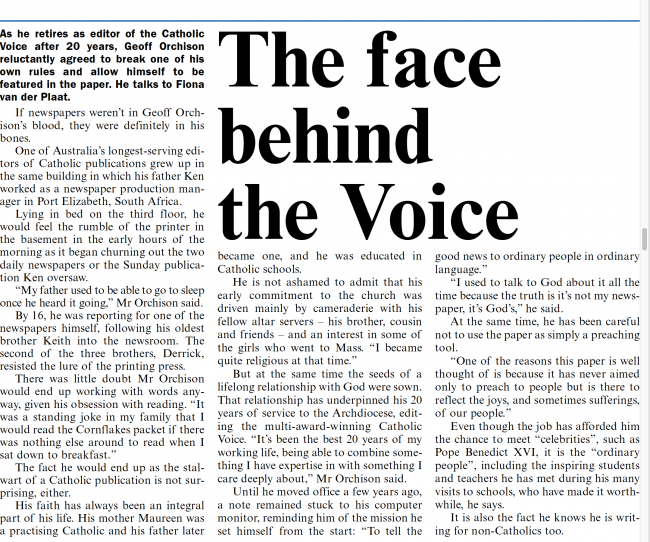 It pushed me to acknowledge the good along with the bad; good that I had taken for granted over half a century because we were always made to feel we were the privileged.
I looked back at many years of meeting and reflecting with ordinary special people. I believed there was a place for continuing to hope in the midst of hopelessness.
My parishes have always been places of solace, havens, escapes where God seemed present in the beauty of caring, prayerful women and men, ordained and non.
I enjoy the fact that my local Church has changed radically since 1994. For example, in my archdiocese, my last three parish priests have origins in Vietnam, India and Samoa. As an off-shore Aussie myself, I glory in their difference. They bring joy and confusion to the comfortable.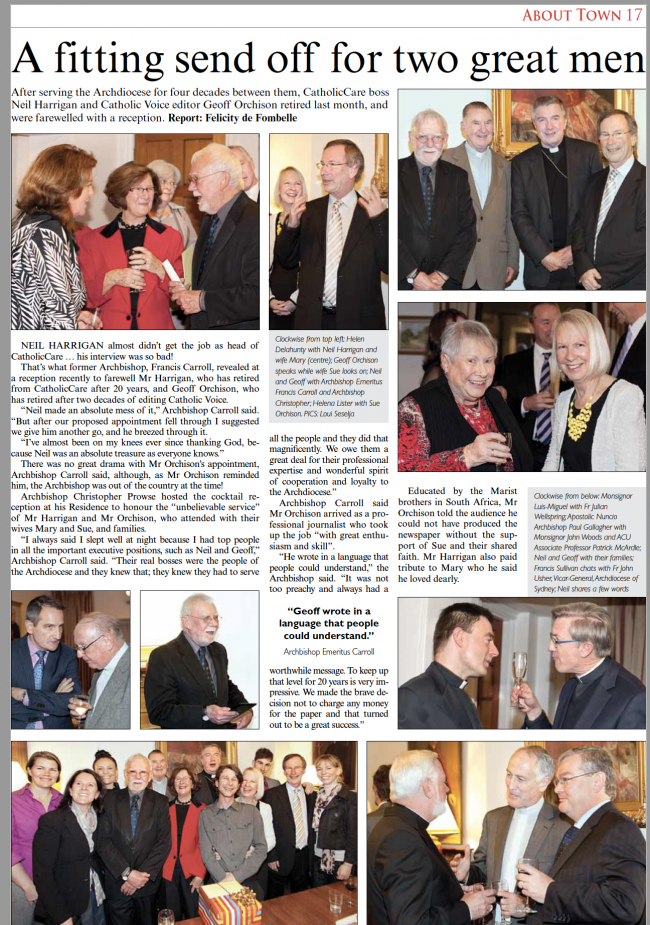 I reflected on the discernment that the best people I ever met were fellow employees with names such as Herbie, Neil and Kevin, quite Anglo-Saxon.
One of the most saintly people whose companionship I enjoyed was Germaine. I can safely say that as she won't be embarrassed now. She proved that you can be a religious as well as having views that surprise, a sense of humour to go with humble rebellion, and a way of telling me again and again that I was appreciated and loved.
The declaration of a priest I admire that he could no longer comfortably cross a playground as the kids he loved needed to be kept at a distance brought me to tears.
Clergy I came into contact with changed my life. Often with their endless personal faults, they showed me that you don't have to be perfect to serve God in saintly ways. One left his parish for a time to sit in a Sydney hospital with the parishioner family of a dying child. He didn't take the easy option as perhaps I would have.
But the most inspiring of all were people who shared the pews with me. I often felt insufficient to be worshipping with people who are such simple, uncomplicated living examples of Jesus, at the same time as I was deciding what they should read.
Our archdiocesan church has come a long way since 1994. Dare I say its many parts have grown up and taken on the painful process of self examination.
It was a privilege to be a minor part of it, a caretaker of one small aspect of its growth.
In 50 years of journalism, 35 years of newspaper editing, I never had a better job. Nor a better boss, who gave his life for me.