Palm Sunday 2022: Vincentians Supporting Afghan Refugees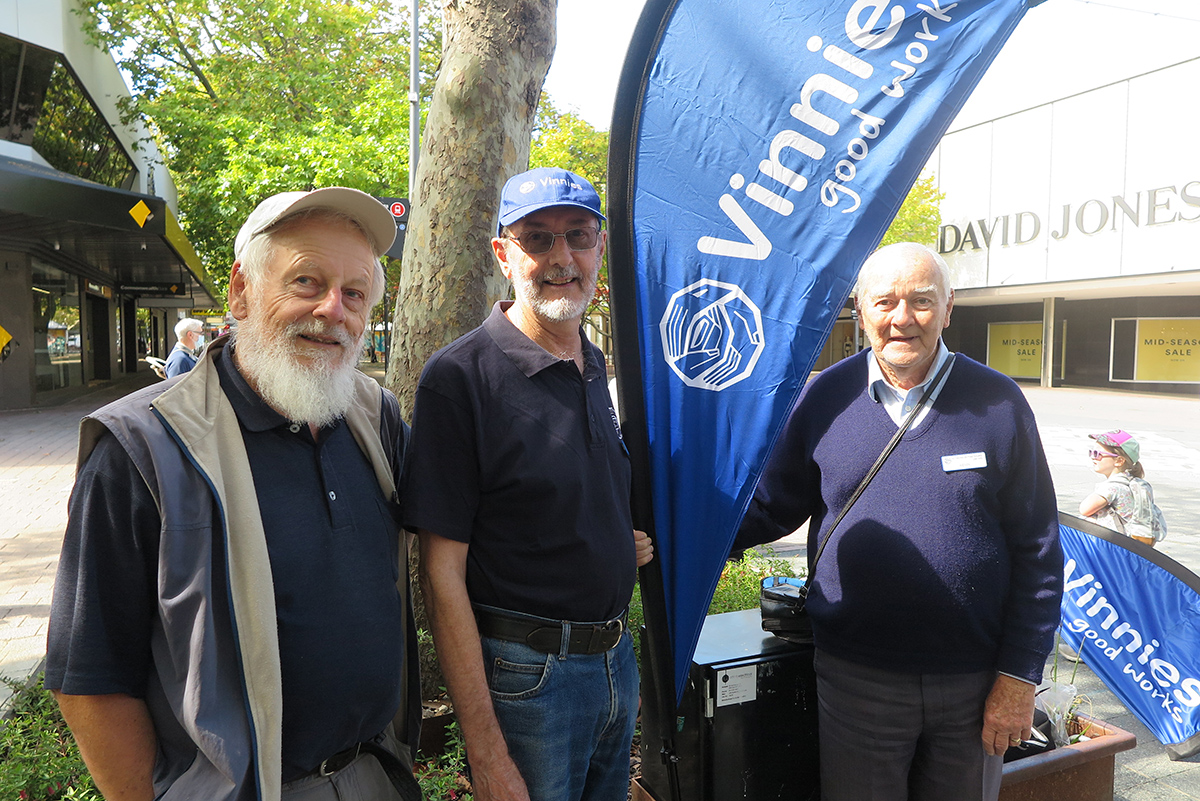 Vincentians were among hundreds attending the annual Canberra Palm Sunday Rally calling for Justice for Refugees in Australia.
Zaki Haidari, an ethnic Hazara man from Afghanistan, was also there. In 2012 he fled after threats from the Taliban, which persecutes the Hazara minority. He was found to be a refugee, but he must reapply for refugee status and his temporary visa every five years.
Zaki works for the Jesuit Refugee Service which, with Vinnies, supports the Christians United for Refugees Campaign.
Bipartisan support for resettlement of a further 16,500 Afghans, in this year's Federal Budget, was the first win for the Campaign. Two further calls, permanent protection for all Afghans already here and bringing their families in Afghanistan to Australia, are issues of great concern to Zaki and the 5000 Afghans already here on temporary visas.
A week after the rally Zaki reminded me that the danger for Hazaras in Afghanistan continues saying: "My friends and I fear for our families in Afghanistan. They should come to safety here. But the Government won't let us sponsor them."
This fear, together with no prospect permanent settlement here or anywhere else, is a heavy burden for Zaki and his friends.
Vinnies' Federal Election 2022 Statement, A Fairer Australia, calls for permanent protection and family reunion for all refugees in Australia.
Tim McKenna, President of Vinnies Canberra Conference Supporting Refugees