Paediatric oncology department prays the Rosary in Malta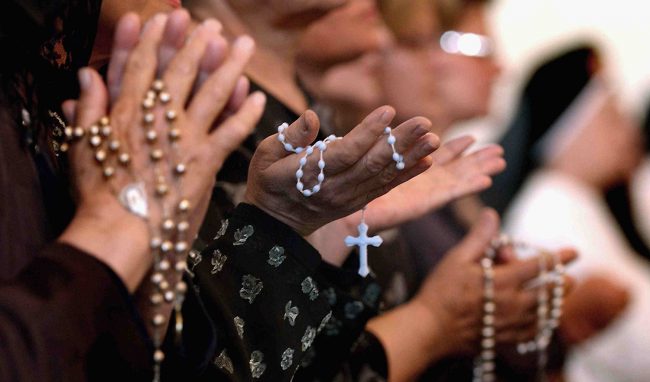 It was certainly the Holy Spirit, through the intercession of Mary, our Mother, who inspired my Capuchin superiors to send me to work at the Sir Anthony Mamo Oncology Center in Malta. During the stay-at-home order of March 2020, I began an impressive spiritual journey in this place of suffering, hope, and healing.
At this oncology center, I enjoyed visiting the paediatric and adolescent unit. In this pandemic, when everyone is wearing masks, the Lord encouraged me to bless the people with holy water. I also discovered in this service a rich tradition of praying the Rosary. Every day at 5:00 pm, children and teenagers with parents and staff members gather to pray the Rosary in front of a statue of Our Lady of Lourdes brought back from France.
I was truly touched by the great faith and love with which these people pray the Rosary. Talking with some of the nurses, I learned that they had witnessed great things thanks to the Rosary! The peace of Christ that one feels in this paediatric ward is truly impressive.
Their great love for the Rosary convinced me to join them in praying this great Marian prayer every day. My fellow Capuchin chaplain does the same when I am not available. Before we start praying the Rosary, we offer it for the cancer patients, their families, the hospital staff who help them, and their own families and communities in Malta and worldwide.
Many parents have testified to the change in their lives brought about by praying the Rosary. One mother said, "I had never really prayed the Rosary before. But now, I feel drawn to pray it with all of you each day. Without it, my day lacks something essential."
A Moment with Mary