Plans for Mary MacKillop Pilgrimage to become annual event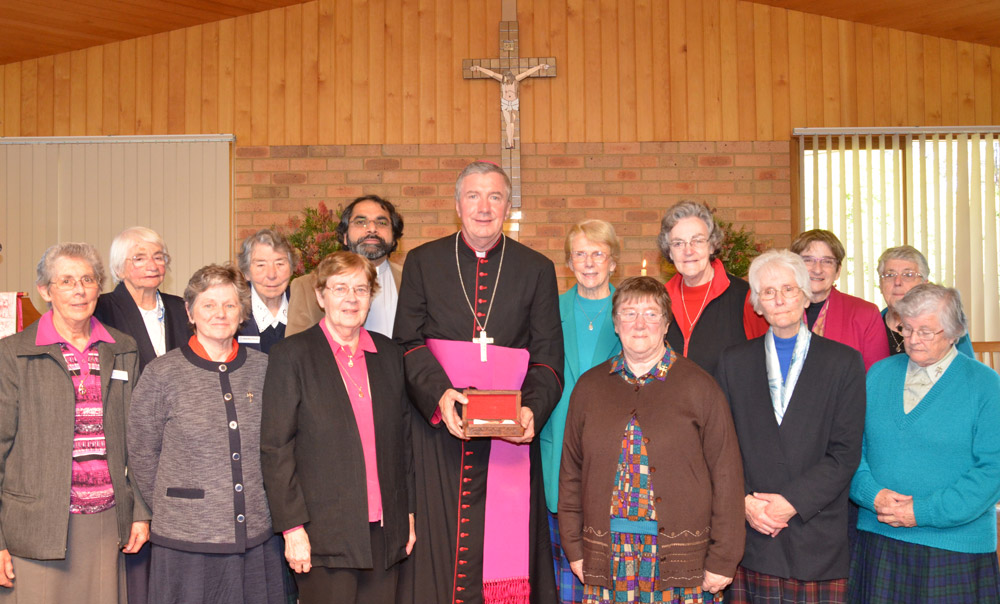 THE CATHOLIC Parish of Pambula is keen for their St Mary of the Cross MacKillop Pilgrimage at Eden to become an annual event.
Now into its second year, the parish is again inviting pilgrims and devotees to the coastal town on Saturday August 11 to commemorate Australia's first saint.
St Mary of the Cross MacKillop visited the town on two separate occasions.
Her mother Flora drowned nearby from a shipwreck aboard SS-Ly-ee-Moon at nearby Greencape on May 29, 1886.
Archbishop Christopher Prowse will again lead the Eden pilgrimage. A few minutes before 8.00am he will give a blessing at St Christopher's Cathedral to those pilgrims who are leaving from Canberra that morning. Travel to Eden on the day will be by private vehicle. Once in Eden the Archbishop will be assisted by Pambula Parish Priest, Pale Leota.
"It is hoped that pilgrims will travel from various towns and parishes within the Archdiocese to join with the Pambula Parish community in Eden in celebrating this important event and place in the Church's history," Parish Chair, Bernadette Wood said.
As part of the 2017 pilgrimage which had over 500 people in attendance, parishes and groups were invited to bring a decorated fabric square representing their group. These have all been used to create a symbolic quilt, now displayed in the MacKillop Hall.
Bring a plant
This year all parishes and groups are invited to bring along a small potted plant that will become a living element in a new memorial garden.
The garden surrounds a statue of St Mary of the Cross MacKillop and adds extra significance to the venue as a place of prayer, worship and remembrance.
A member of each group will be invited to offer this plant during the Mass as part of the Offertory Procession.
Fr Leota said pilgrims are encouraged to park a short distance from the Our Lady Star of the Sea Church and continue the final sector of the journey on foot, with fellow pilgrims from other parishes and mass centres, walking in prayer and solidarity.
"It is suggested that pilgrims, where possible, park at the Eden AFL ground in Barclay Street, Eden," he said.
"During the period after lunch there will be a short talk given by Sr. Benedetta Bennett, one of the resident Sisters of St Joseph in Eden."
Sr. Benedetta will outline a brief history of St Mary, her mother Flora and their strong connection with Eden.
The Mary MacKillop Hall, where there is a wonderful collection of memorabilia, will be open to all on the day.
For more information about the day or for any special dietary requirements, contact Mrs Wood on 0429 774 119 or by email: mickbern1@bigpond.com
Sue Heffernan may also be contacted on 0405 251 947.
Canonised in 2010, St Mary MacKillop's Feast Day is celebrated each year on August 8.
As the parish is organising lunch, it would be appreciated if groups could advise approximately how many pilgrims will be attending, so catering can be arranged.
The day's program
8.00am – Pilgrims coming from Canberra will receive a Blessing from Archbishop Prowse.
11.00 am (optional) – Pilgrims walk from Eden AFL grounds to Our Lady Star of the Sea Church. (Refreshments will be available at Church).
12.00 noon – Concelebrated Mass
1.00 pm – Lunch (provided by the Parish of Pambula) and fellowship