Pope calls for world-wide meeting of bishops on abuse crisis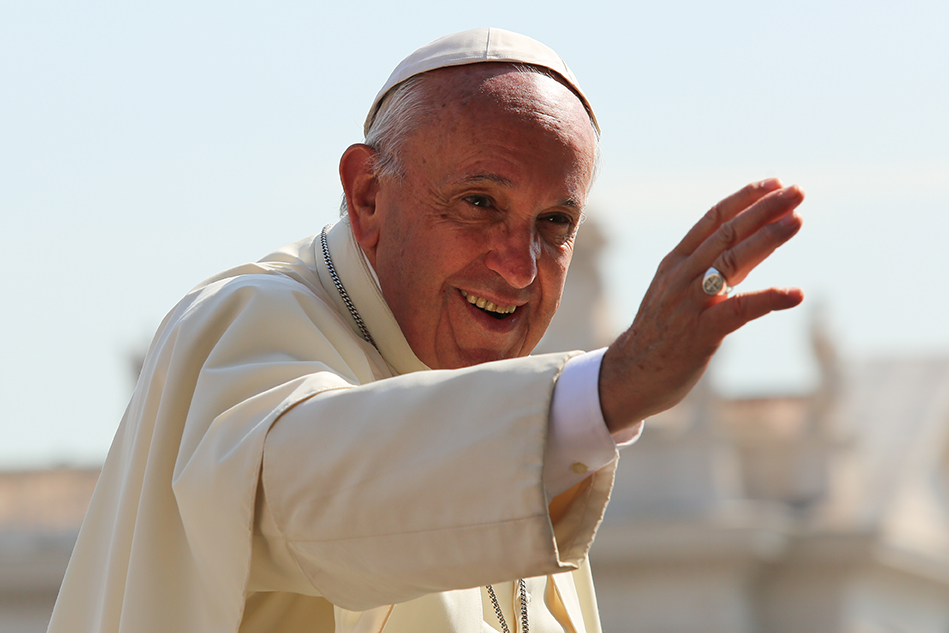 Pope Francis has called for all the presidents of the Catholic bishops' conferences of the world to meet at the Vatican in February to discuss the issue of sexual abuse of minors.
A statement from the pope's cardinal advisory board Sept. 12 said, "The Holy Father Francis, hearing the Council of Cardinals, decided to convene a meeting with the Presidents of the Bishops Conferences of the Catholic Church on the theme of 'protection of minors.'"
The summit will take place at the Vatican Feb. 21-24, 2019.
In a press briefing Wednesday, Holy See spokesperson Paloma García Ovejero, said the February meeting would be on the "prevention of abuse of minors and vulnerable adults."
According to the website GCatholic, there are 114 Conferences of Bishops and 21 eastern-rite Patriarchal Synods, Councils of Churches, and Assemblies of Ordinaries.
The announcement followed a three-day session of Pope Francis' Council of Cardinals, commonly called the "C9," which he created in 2013 to advise him regarding the governance and reform of the Roman Curia.
A major task of the nine cardinals has been revising the 1988 apostolic constitution, Pastor bonus, which regulates the government of the Roman Curia.
In their latest session Sept. 10-12, the Council made final adjustments to the draft of the new constitution, tentatively titled Praedicate evangelium, before turning it over to Pope Francis. It will still undergo a stylistic revision and review of the canonical elements before being published, the Vatican said.
Three members of the C9 were not present during the September meetings: Cardinal George Pell, who has been in Australia since summer 2017 undergoing a trial; and Cardinals Francisco Javier Errázuriz and Laurent Monsengwo Pasinya.
RELATED ARTICLE: