Pope names six women to previously all-male Council for Economy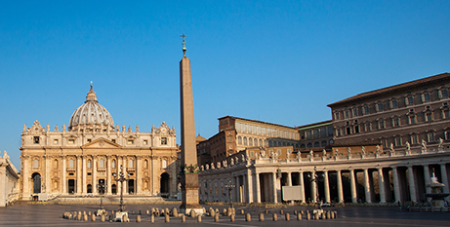 In what may represent the most senior appointments of women in the Church's leadership structure, Pope Francis has named six women to the high-level group that oversees the Vatican's finances. Source: NCR Online.
The six women, all Europeans with backgrounds in finance, will join eight cardinals and one layman as members of the Council for the Economy, which Francis created in 2014 to supervise the financial activities of both the Vatican city-state and the offices of the Holy See.
The women's appointments come as part of a near-complete remaking of the group's membership, which previously included only men. Only two of the council's previous 14 members will continue on: German Cardinal Reinhard Marx, who serves as its leader, and South African Cardinal Wilfred Napier.
Two of the women, Charlotte Kreuter-Kirchhof and Marija Kolak, come from Germany. Two, Maria Osacar Garaicoechea and Eva Castillo Sanz, come from Spain. And two, Ruth Kelly and Leslie Ferrar, come from the United Kingdom.
Ms Kelly is a former Labour Party politician and served as a minister in the governments of Tony Blair and Gordon Brown. Ms Ferrar is a former treasurer for the Prince of Wales.
Among the cardinals joining Cardinal Marx and Cardinal Napier on the council is Cardinal Joseph Tobin, who replaces Cardinal Daniel Di Nardo as the group's only US prelate.
The other cardinals now serving on the council are: Hungarian Peter Erdo, Brazilian Odilo Scherer, Canadian Gerald Lacroix, Swede Anders Arborelius, and Italian Giuseppe Petrocchi.
The only layman on the council is now Alberto Minali, a former head of the Generali Group, Italy's largest insurance company.
Pope Francis appoints six women to economy council