Postcards from Spain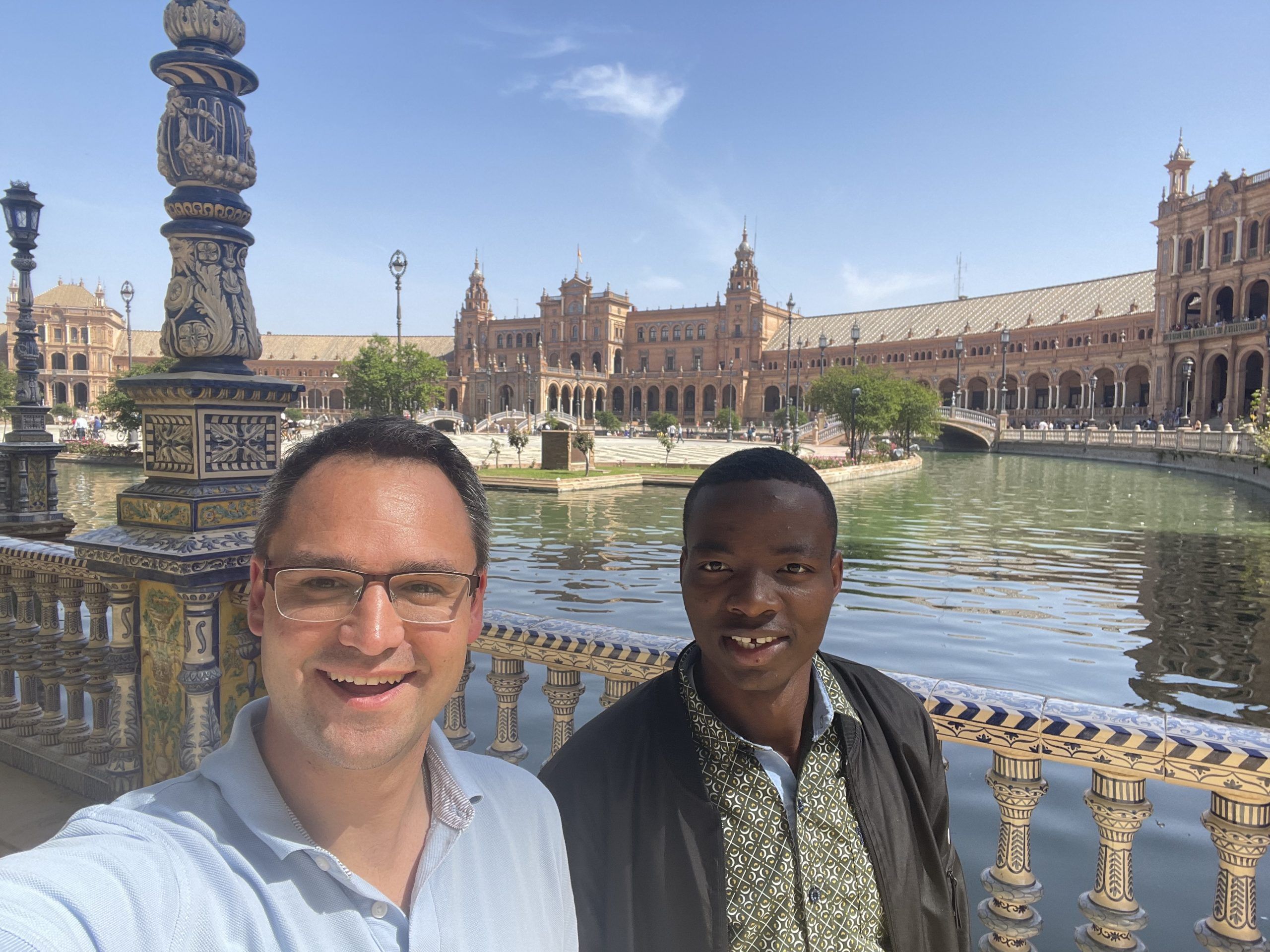 After nine years of pastoral work in the Archdiocese I am a full-time student again. I'm living in a town in the North of Spain most famous for the running of the bulls. Yes – I'm in Pamplona. But there is more to Pamplona than the running of the bulls. It's the place where Saint Ignatius Loyola was wounded in battle (by a member of St Francis Xavier's family). Because of this injury, he was hospitalised and discovered the first principles of discernment. The Camino de Santiago passes through the town and Pamplona is home to the University of Navarra, where I am studying.
At the moment, I'm learning Spanish so that I can be ready to start a Licentiate (the equivalent of a master's degree) in Biblical Theology. The course will commence on the 1st of September. I live in a residence with priests from around the world: Africa, Asia, Latin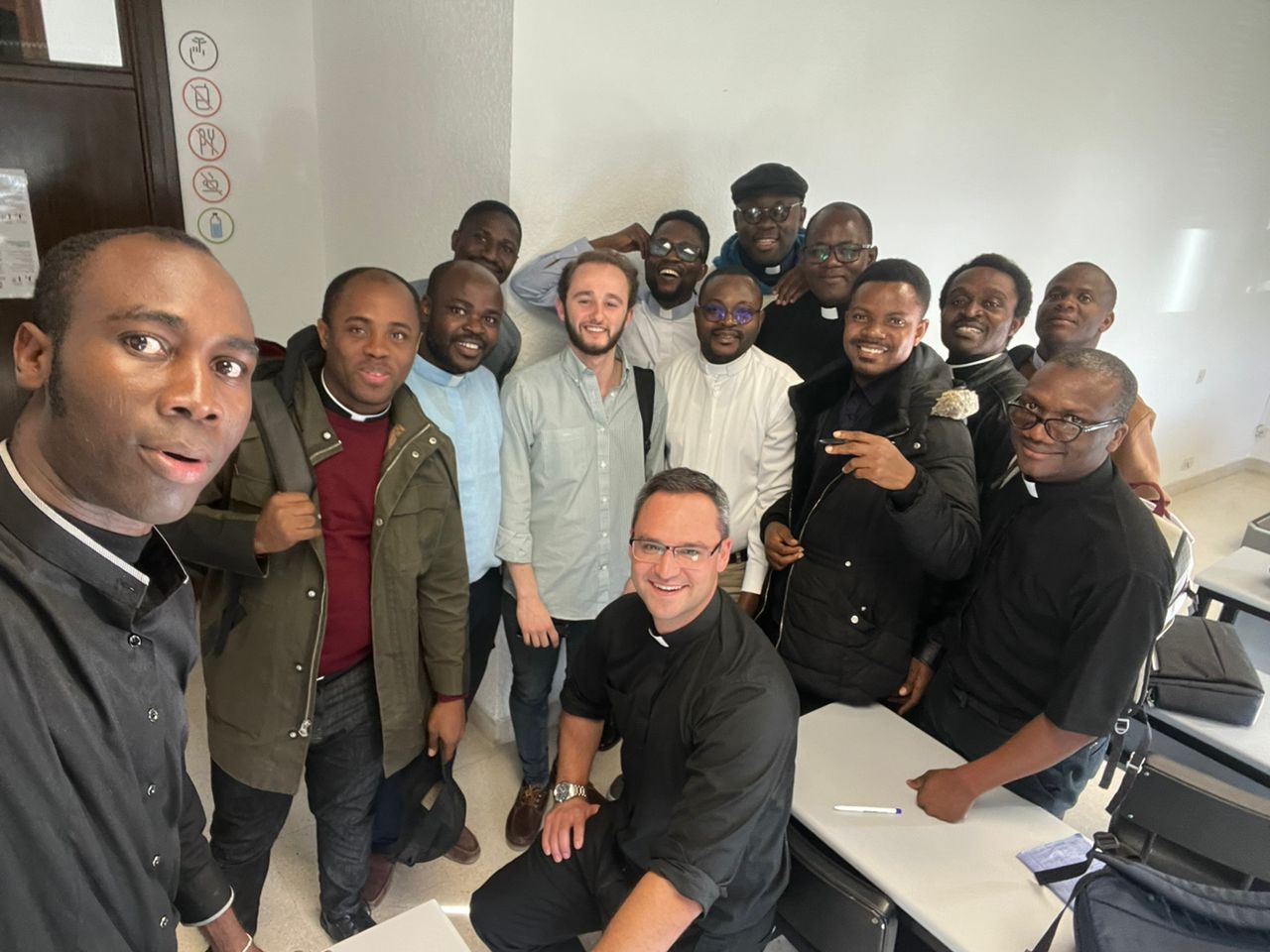 America and Europe. It has been an opportunity to live more intensely the catholicity (universality) and fraternity of the Church. It has also been an opportunity to learn about the blessings and challenges that the church, and priests who are around my age (35), are facing. For example, perhaps you heard the news of a priest in Nigeria who was murdered on the 7th of June after only ten months of ordination. One of my classmates was speaking with him on the day of this tragedy. And so, from Nicaragua to Nigeria, we form one community. Although we are from different cultures, it is ultimately a love for Jesus and his people, the Church, that unites us.
In my language class, there are twelve priests from Africa, two seminarians from China, and as of this week, one priest from Poland. The Polish priest is preparing to go to Cuba for mission, while the rest of us are preparing for studies at the University.
For the first two months, I was the only non-African in my class. It wasn't quite the cultural reality I was expecting, but it is a great blessing. One of my friends likes to quote the African philosopher Ubuntu: "I am because we are and, since we are; therefore I am". The primacy of the community in this adage is obviously very different from the individualism of Descartes', "I think; therefore I am", which has profoundly influenced my worldview.
The emphasis on community means that decisions that affect our class, even in simple matters, are played out in a very synodal way – everyone is consulted and heard before a decision is made together. Unity in the community is a very important value for everyone and so perhaps consensus is arrived at easier than in a purely Western context. Practically, it also meant that for the first two months we would walk to class together (a 7km round trip). We would only leave once everyone was together, even if it meant we had to search for someone or if it meant we would be late for class. While this was sometimes personally challenging, I now value walking with my classmates and am grateful for the bonds that have formed. The fruit of walking together is much richer than if I were just to walk to class alone.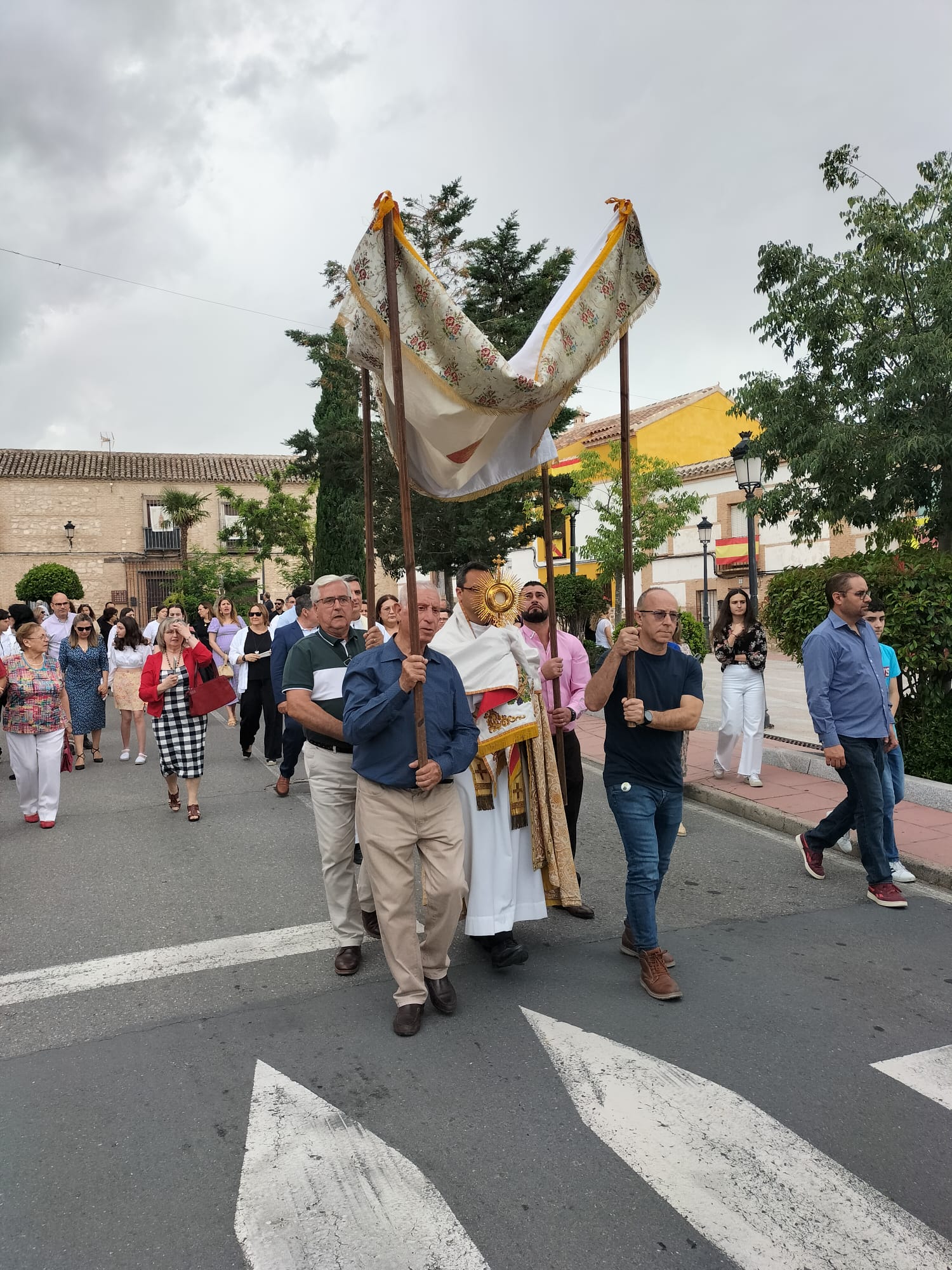 At times I struggle a little with the timetable here: lunch is at 2:15 pm and dinner at 9:15 pm (oftentimes with activities following dinner), but I enjoy the food and the community living. We are all given different jobs. This week I was made the coordinator of the chapel and the driver of the van. I think this was by default because I am the only one with an international licence. On the upside, I will no longer have to walk to uni during the Summer, but I will have to remember how to drive a manual and to drive on the "wrong side of the road" and to change gears with "the wrong hand".
I have also been able to continue a small pastoral ministry here: I celebrate Mass for pilgrims making the Camino each Sunday in an encomienda of the Order of Malta. Another great blessing has been the opportunity to do some travel around Spain. This has helped me learn more about Spanish history, culture and spirituality. I feel this time is a great grace and will provide a very strong foundation and context for my studies.
At times it is hard to be away from home: my family, former parishioners, colleagues and friends. I know the need of priests in the Archdiocese and at times, I wish I could be helping out. I've followed the news and very disappointing decision about Calvary, often wishing I could do more from here.
Initially, when Archbishop Christopher asked if I would be interested in learning Spanish, I was a little surprised. He explained that there was a pastoral need for it in the Archdiocese and that Spanish is the most spoken language in the Church. Before leaving for Spain, I said Mass several times for the Spanish-speaking community. This has helped ground the purpose of my study because I already know some of the people I am preparing to serve. But as I have come to see, there are many dimensions to this enriching experience that, I hope, will help me to serve all in the Archdiocese better when I return.