Prayer and fasting urged for Indian COVID crisis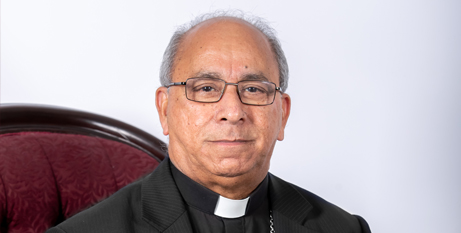 Syro-Malabar communities in Australia are being encouraged to join Catholics in India by observing a day of fasting and prayer on Friday, May 7 as the country suffers a devastating COVID-19 surge.
Cardinal Oswald Gracias, president of the Catholic Bishops' Conference of India, asked bishops in the country to nominate May 7 as a day to invoke divine intervention to save the country from the spreading pandemic.
According to World Health Organisation figures, India had recorded almost 20 million cases of COVID-19 as of May 3, with more than 218,000 deaths. More than 300,000 new daily cases have been recorded each day for almost two weeks.
In a message to Syro-Malabar parishes and missions in Australia, Bishop Bosco Puthur urged people to "unite and fervently pray together to save humanity from this pandemic".
"Along with our prayers, in this precarious situation we have a moral responsibility to financially assist our distressed brothers and sisters back home," Bishop Puthur wrote.
"In addition to the strenuous efforts, so far undertaken by the central and state governments in India, the Lord of Mercy is calling upon us all to help the people and places in most dire need."
Bishop Puthur requested that Syro-Malabar parishes and communities donate collections taken at Masses this weekend be donated to support efforts to fight COVID-19 in India.
Money raised will be forwarded to Caritas India, which will distribute the funds to the areas where it is most needed.
The Syro-Malabar Eparchy of St Thomas the Apostle, Melbourne was established in 2013, with Bishop Puthur installed in 2014.
Based on current estimates, there are 62,000 Syro-Malabar Catholics across 52 parishes and mission centres in Australia.