Protecting the next Folau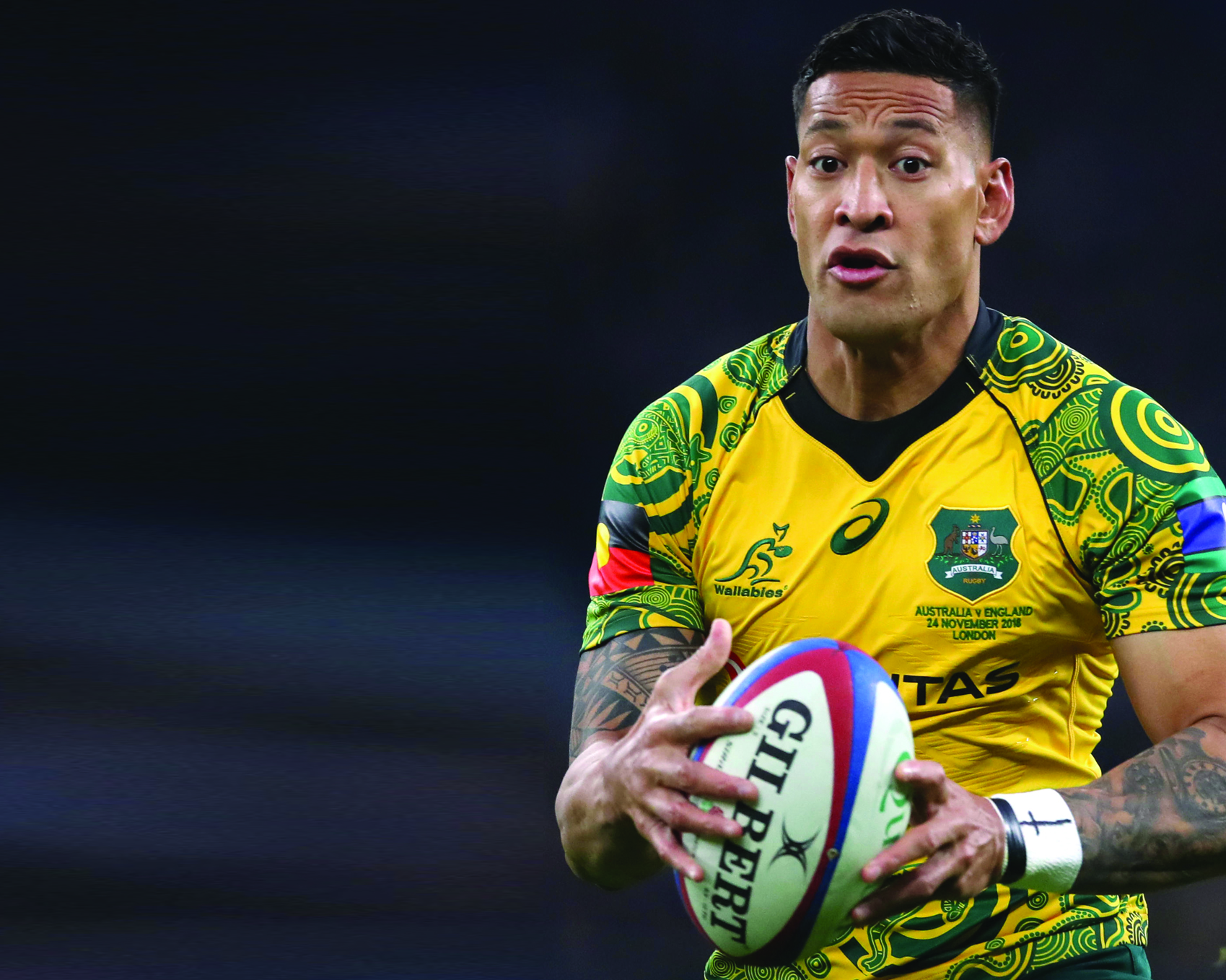 With federal parliament resuming on Monday, attention will no doubt turn to the government's Religious Discrimination Bill and the move to provide some small additional protections for people of faith.
Undoubtedly, the Israel Folau case will once again be part of the public discourse, with section 8(3) of the Bill dubbed the "Folau clause" because of its attempts to directly address his situation and others like it.
The hope is that "the next Folau" will be protected, particularly in the near-certain event that they will not have the same resources as Folau to fight any discrimination.
When the Israel Folau tweets and Instagram posts landed, some people, myself included, commented that his brand of evangelisation was not particularly helpful or effective, and that it was not ideal that he had become the poster boy for religious freedom. I honestly thought that if only he had expressed his views a little more delicately, then maybe this whole mess could have been avoided.
I think we make a mistake if we support laws that try to make a distinction between acceptable and unacceptable forms of religious speech, because the activists don't. It's not how activists work. They don't care how you express your beliefs. They care that you express them at all. And if they're truly being honest, they care that you believe them in the first place.
And we know that because "the next Folau" has already appeared. She is not Australian, but a young UK actress named Seyi Omooba.
Back in 2014, a few months after the UK legalised same-sex marriage, Omooba wrote the following on her personal Facebook page:
"Some Christians have completely misconceived the issue of homosexuality, they have begun to twist the word of God. It is clearly evident in 1 Corinthians 6:9-11 what the Bible says on this matter. I do not believe you can be born gay, and I do not believe homosexuality is right, though the law of this land has made it legal doesn't mean its right. I do believe that everyone sins and falls into temptation but it's by the asking of forgiveness, repentance and the grace of God that we overcome and live how God ordained us too [sic]. Which is that a man should leave his father and mother and be joined to his wife, and they shall become one flesh. Genesis 2:24. God loves everyone, just because he doesn't agree with your decisions doesn't mean he doesn't love you. Christians, we need to step up and love but also tell the truth of God's word. I am tired of lukewarm Christianity, be inspired to stand up for what you believe and the truth #our God is three in one #God (father) #Jesus Christ (son) #Holy Spirit."
Even though it refers to the same passage of Scripture, it is a milder post than Folau's.
There is no mention of hell. There is a focus on forgiveness and grace and the love of God.
And if it is attacking anyone, it is attacking her fellow Christians, and not members of the LGBT community.
But like I said, the activists don't care.
In March 2019, Omooba landed the coveted lead role of Celie in the Birmingham and Leicester production of The Color Purple. The following day, an LGBTQ actor from the hit musical, Hamilton, tweeted a screenshot of the five-year-old post and sought an explanation.
Omooba was told by her agent and by the theatre that she needed to both retract the post and apologise. She didn't. And so, she got dumped, not only from the production but also by her agency. No other agent will accept her and she isn't even invited to audition for roles anymore.
Omooba is obviously talented: you don't get cast in a lead role for an iconic play if you're average. And if you doubt this, just check out clips of her singing on YouTube. Her voice was made for the stage. But that doesn't matter. Her career is finished. Because five years ago, she said publicly that she believed what the Bible taught about sexual morality.
It was announced last week that Omooba will sue for breach of contract and discrimination on the basis of her religious beliefs. I'm glad she is suing, and I hope she wins.
Her plight is yet another example of the need for laws to protect people of faith from being required to either toe the rainbow line, or keep silent about their beliefs. We have to keep our federal parliamentarians accountable for their promise to protect religious freedom. If not, the next Israel Folau might be you.
This article first appeared in The Catholic Weekly