Putting the Pope's words into practice at St Vincent's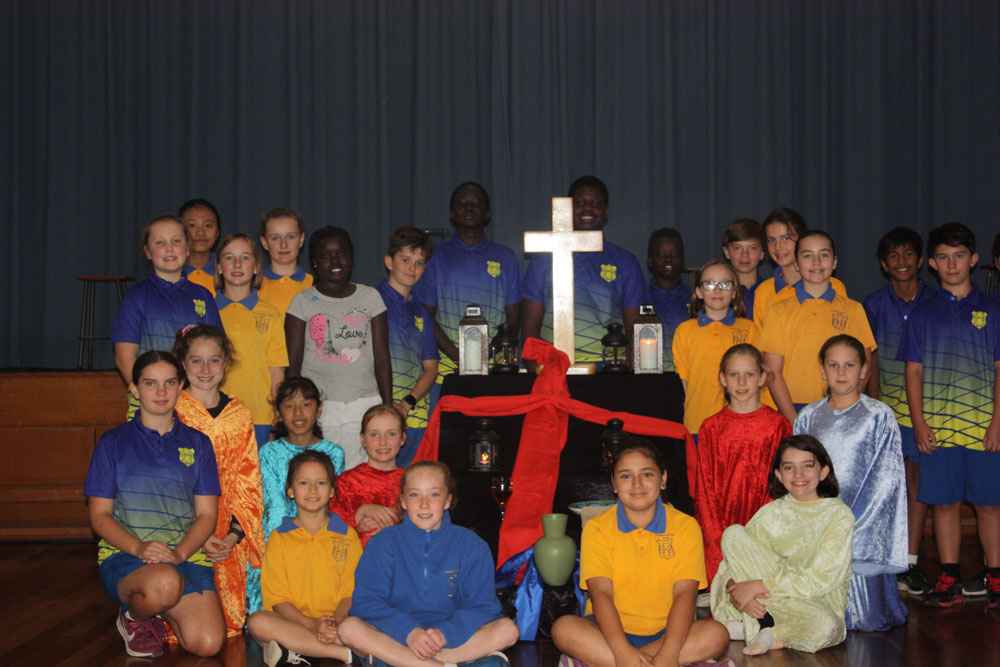 At the closing Mass for World Youth Day in Panama City, January 2019, Pope Francis issued a powerful statement to the youth of the world.
He said, "You, dear young people, are not the future but the now of God." (Pope Francis, 2019).
At St Vincent's Primary School, as part of the South Belconnen Parish, we are taking the words of Pope Francis on and giving the students at our school an active role in animating the faith life of our community.
In 2018, we participated in a pilot, implementing the CYSMA Junior program within the two primary schools of the South Belconnen Parish. Youth Minister, Sarah Larkin, was employed and began working to implement the CSYMA Four Phase Model of Primary School Formation.
The pilot was a huge success and in 2019 the program has begun again with the 'Journey with Jesus' Retreat Day being run by a team of youth ministers from across the archdiocese in Term 1.
At the end of the retreat day an invitation was extended to the students to join the Senior Youth Ministry Team. 75% of the senior students at St Vincent's chose to join the team and have begun their ministry by leading our Holy Week reflections.
In the coming months the Senior Youth Ministry team will be involved in running sacramental retreat days, formation and retreat experiences for the other classes at the school, supporting our social justice initiatives and helping to lead the religious life of the school.
The fruits of the CSMYA Junior program are reaching all corners of the South Belconnen Parish and we give thanks for the students at St Vincent's who, through the power of the Holy Spirit, minister to all the young and the young at heart in the South Belconnen Parish.