Rains hold off on Marian Procession
The rains held off, for the most part, and the weather was fine as people from across the Archdiocese gathered for the 80th Marian Procession at St Clement's Monastery, Galong on Sunday October 14.
Organiser, Deacon Matt Ransom, said he was very pleased with the day and the response from the Archdiocese.
"I thought it was a really good day," he said.
"I think it was really prayerful and peaceful which was exactly what we were aiming to do. The focus of the day was honouring the Blessed Virgin Mary and thanking her for her intercessions on our behalf.
"Also we wanted the day to be fun and joyful, and everyone seemed to be having a good time. And in the midst of all of that, we wanted it to be safe with no injuries or problems and it was.
"The numbers were good. And with everything that's going on within the Australian Church at the moment, I think that's a positive result.
Youth pilgrimage
The day began with a Youth Pilgrimage from the township of Galong. Young pilgrims were joined by family and friends, other clergy and religious and led by Archbishop Christopher Prowse.
The Pilgrimage, carrying a cross and an icon of Mary and Jesus, walked the approximately 6km to the Monastery via the old Cemetery, offering prayers, intentions and hymns along the way.
Shortly after arrival, the Pilgrims' Mass was celebrated by Apostolic Nuncio Adolfo Yllana, Archbishop Christopher Prowse, Fr Dom Carrigan (rector of St Clements), Fr Jiss Kunnumpurath, Fr Joshy Kurien, Fr Kevin Barry-Cotter, and the Archdiocese's two newest priests, Fr Namora Anderson and Fr Adrian Chan.
For lunch, visitors were invited to inspect the Monastery. Many took the opportunity to spread out blankets and fold out tables or buy food from the on-site BBQ and enjoy the tranquillity of St Clements.
Marian Procession
After lunch, the Marian Procession began at the front of the Monastery before wending its way to the grotto.
"The Procession starts with the crowning of Mary, which is recognising her as a significant person in our faith," Deacon Ransom said.
"We then start off with a decade of the rosary and we repeat that at every station, and in between each station we're walking in silence, and in the noisy, busy world we live in, that silence in the midst of the beautiful Australian bush is quite poignant.
"Then we gather at the top of the grotto where we have the statue of Our Lady, recognising the apparition of Our Lady at Fatima 101 years ago, and then we heard from the Apostolic Nuncio."
St Clement's Monastery was founded 100 years ago.
Pilgrimage photo gallery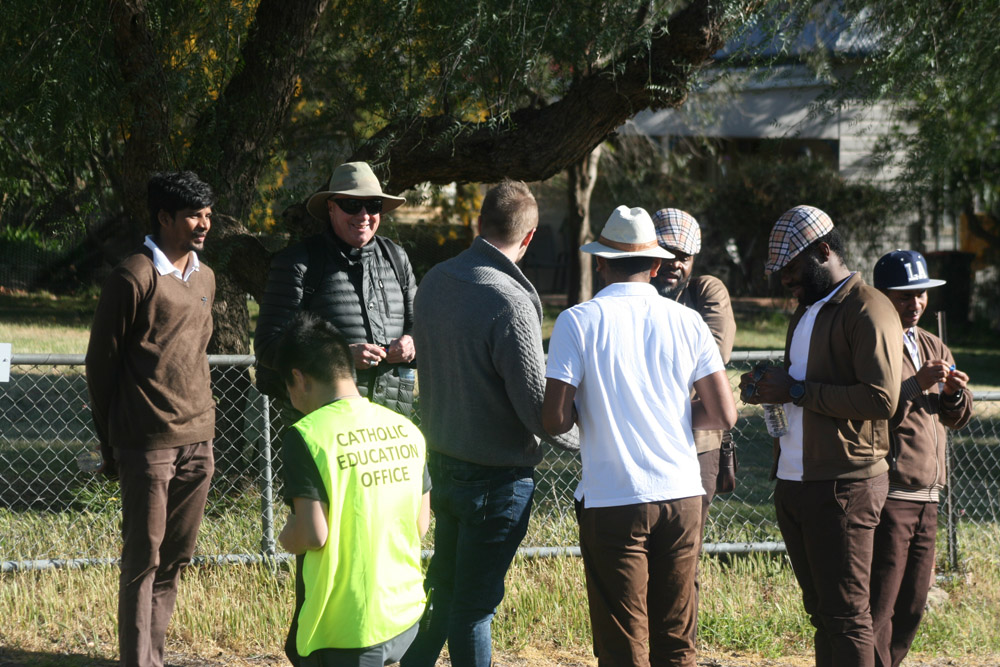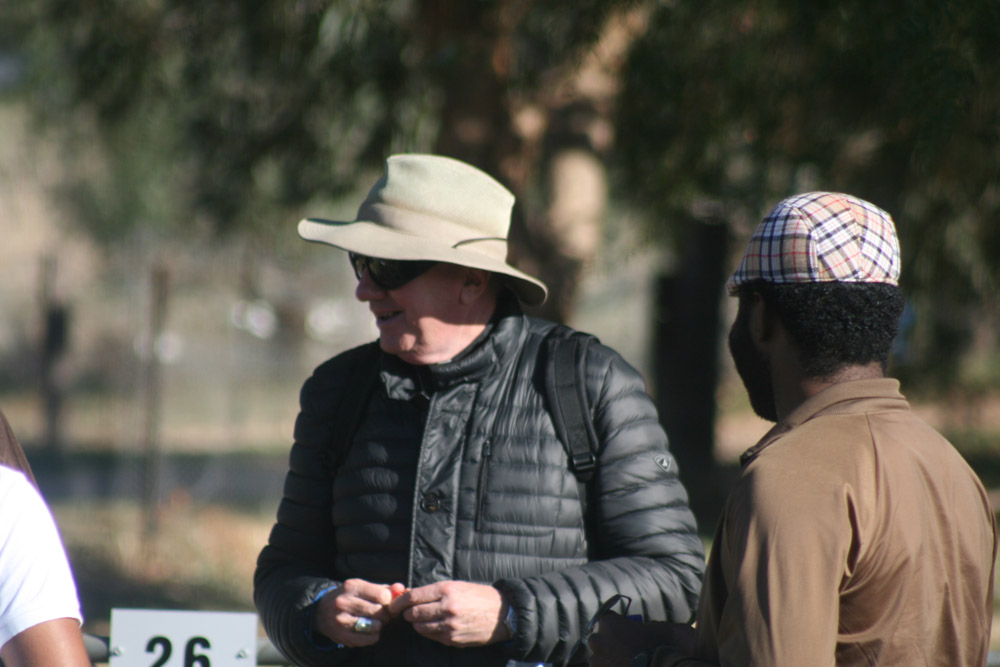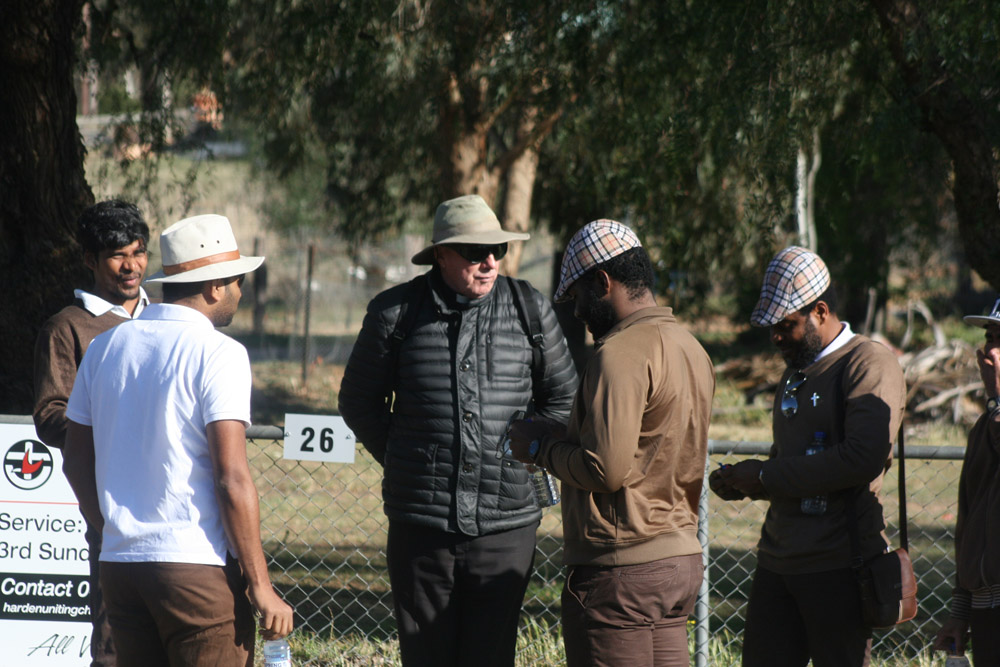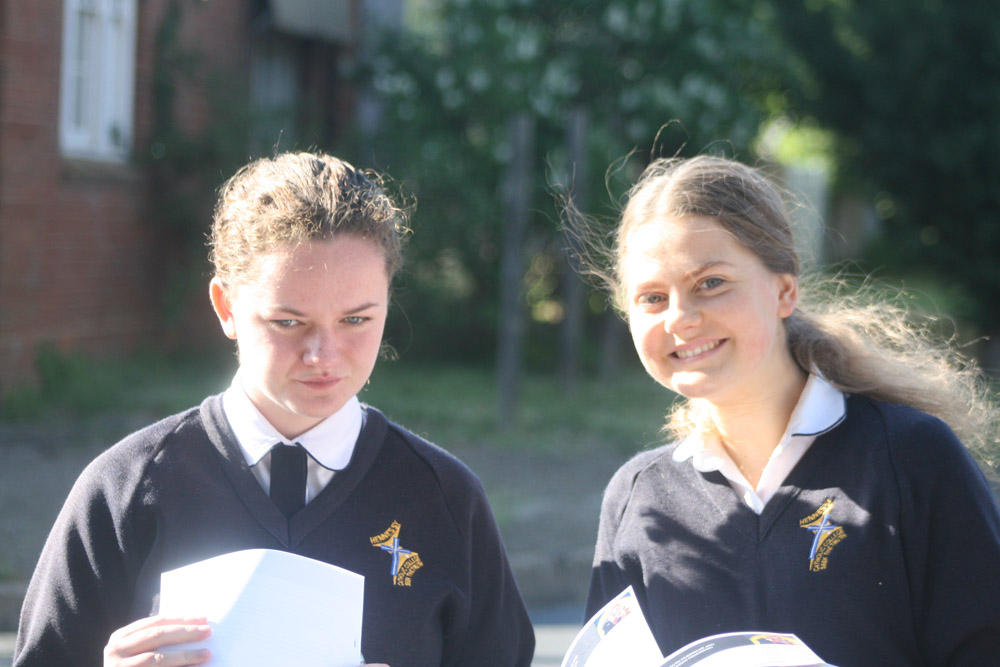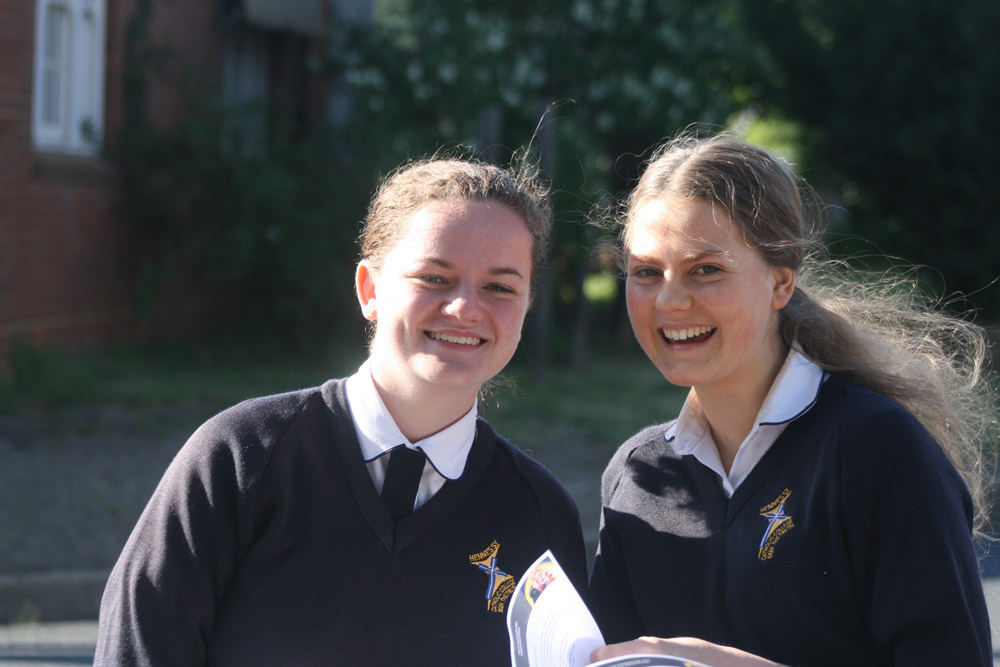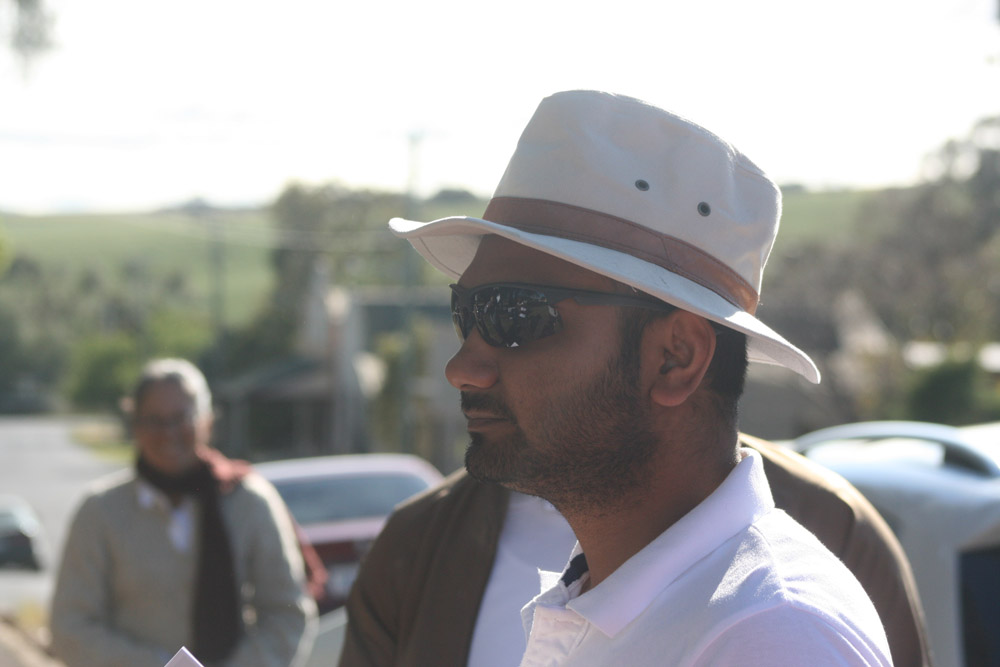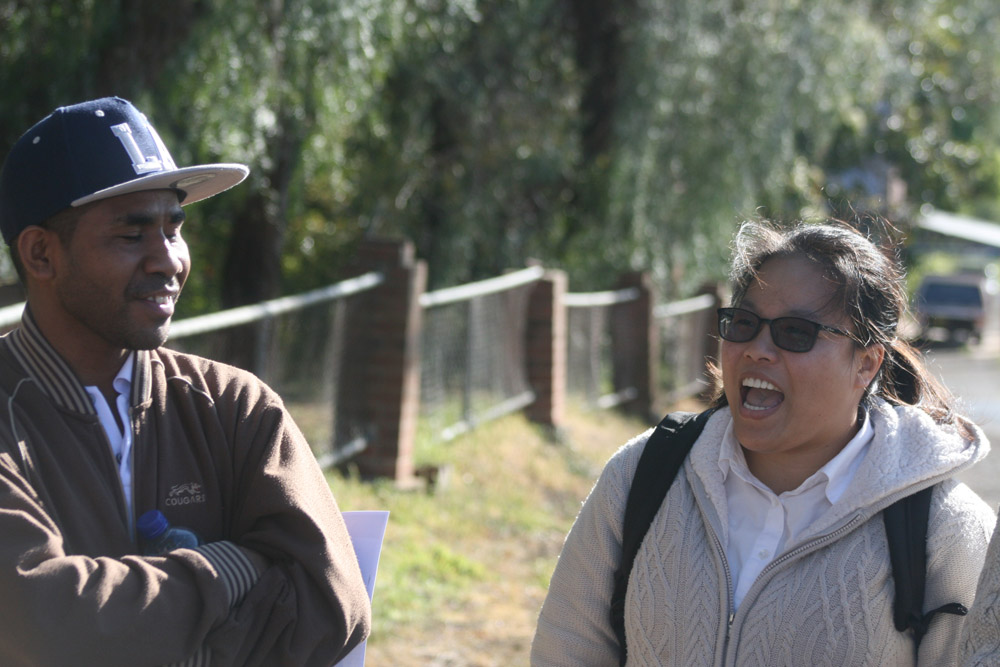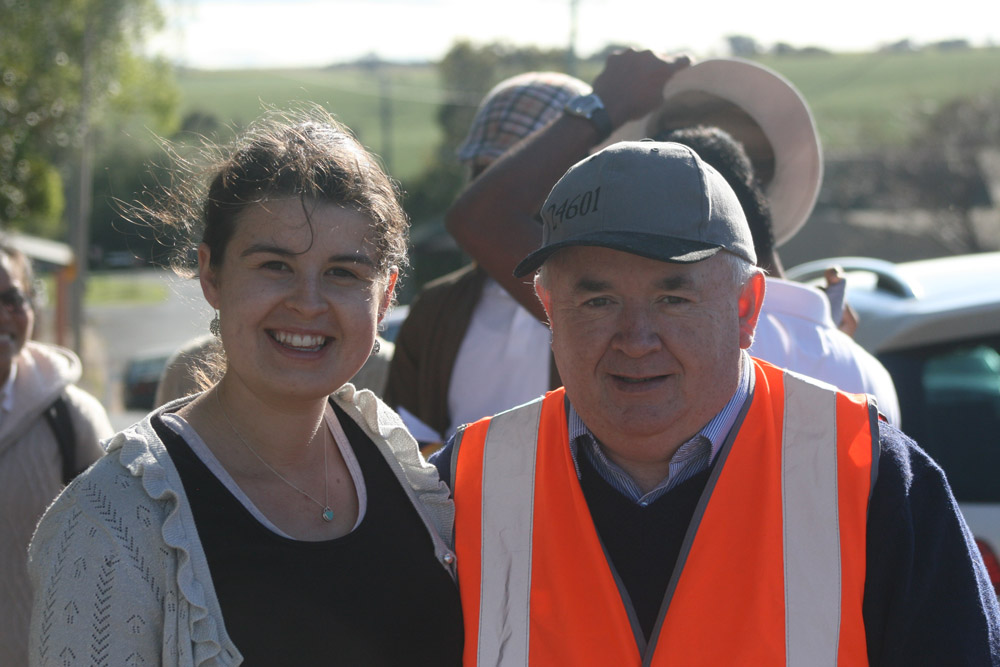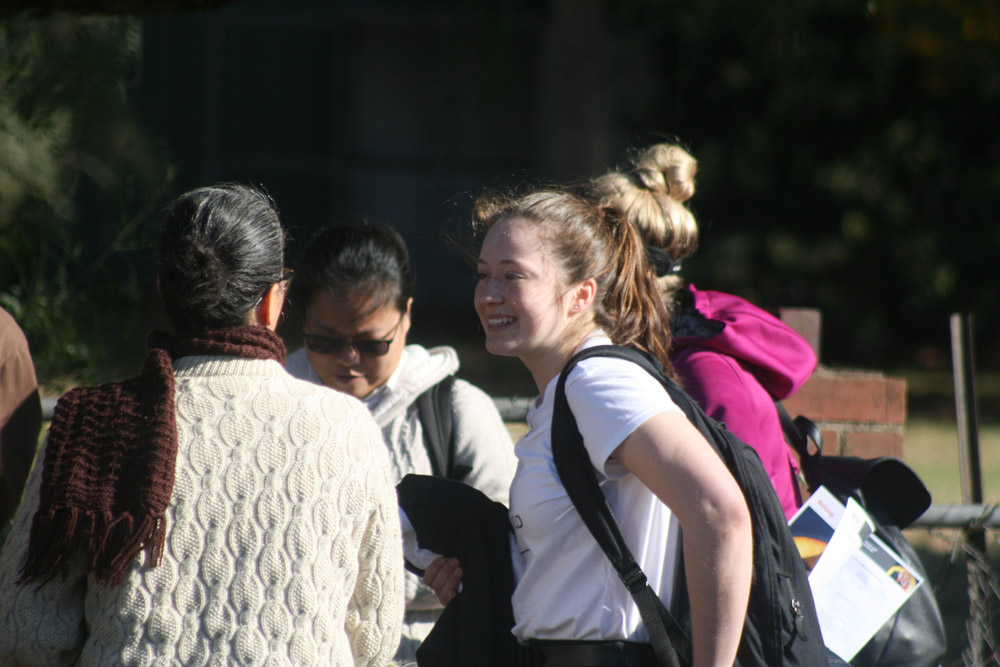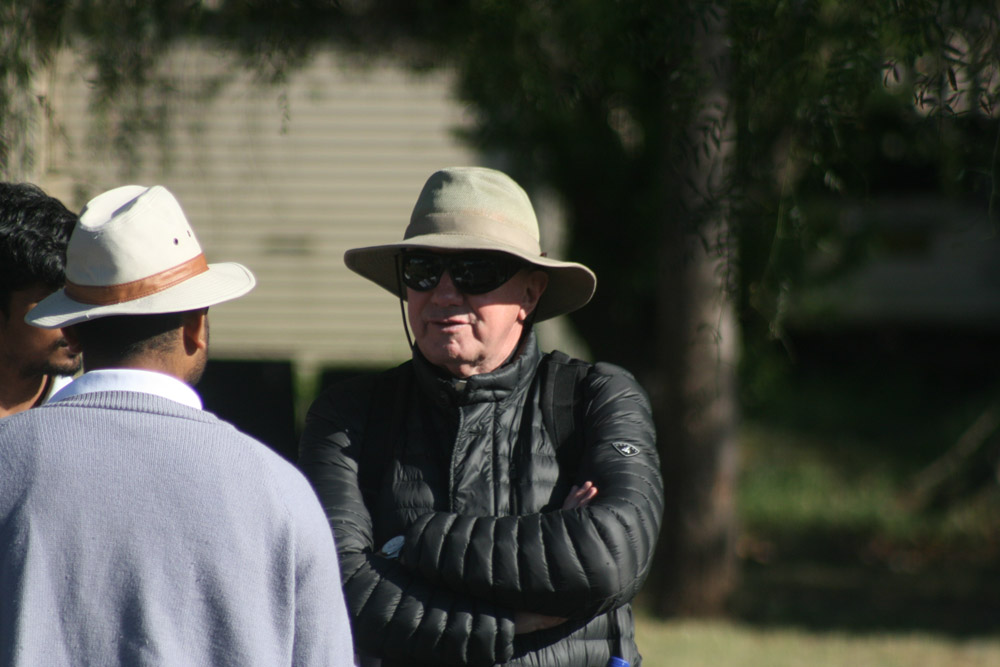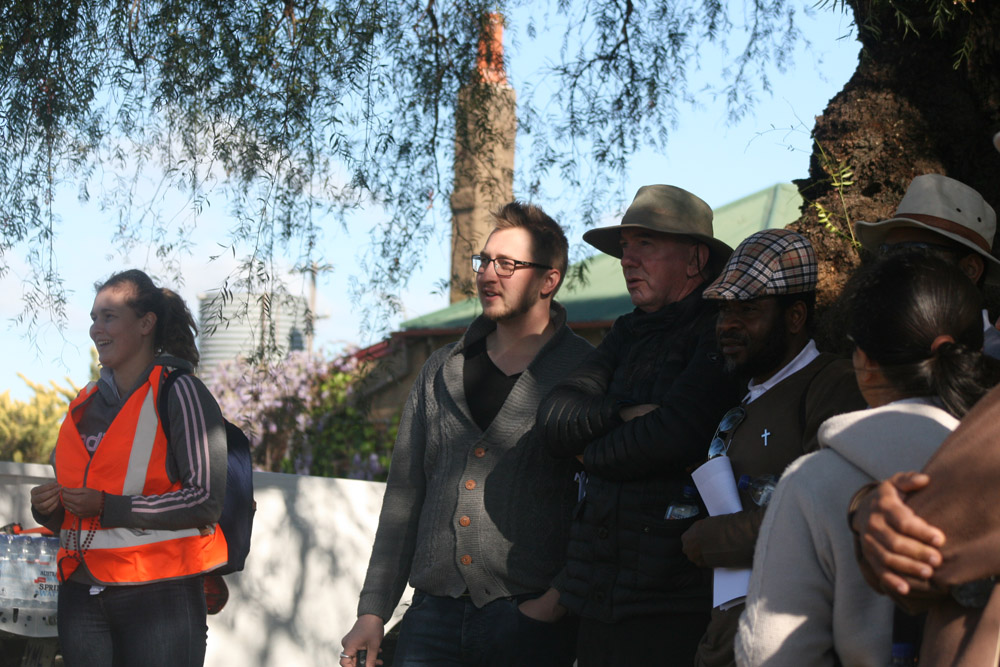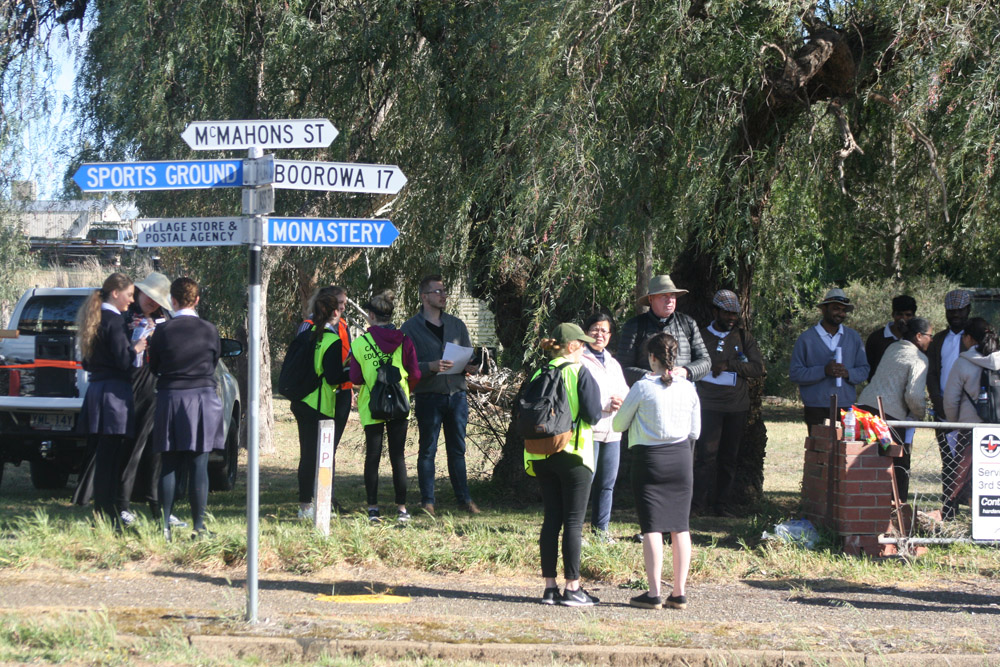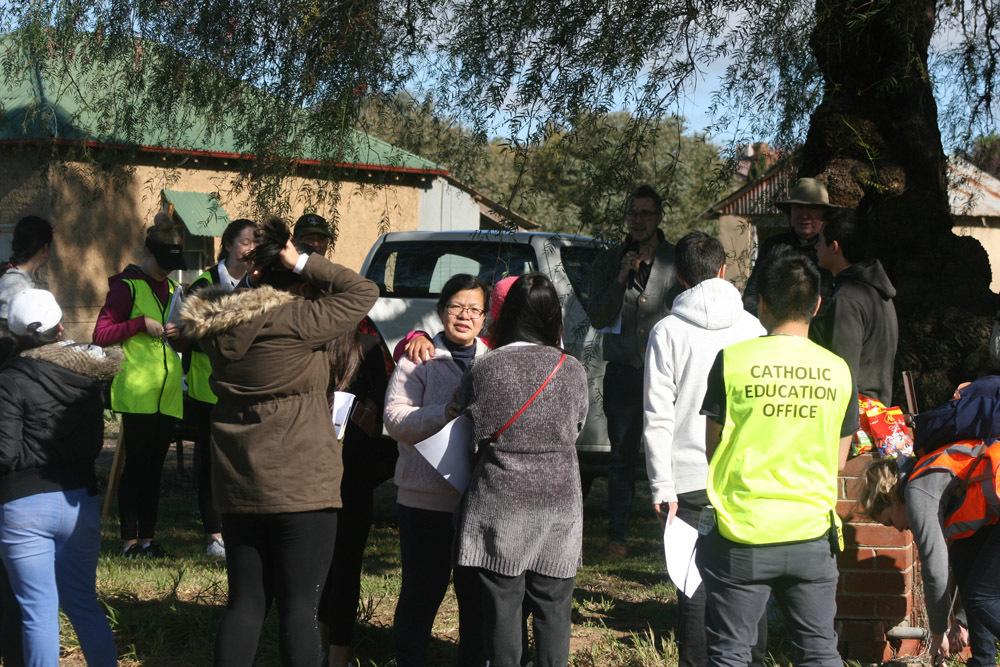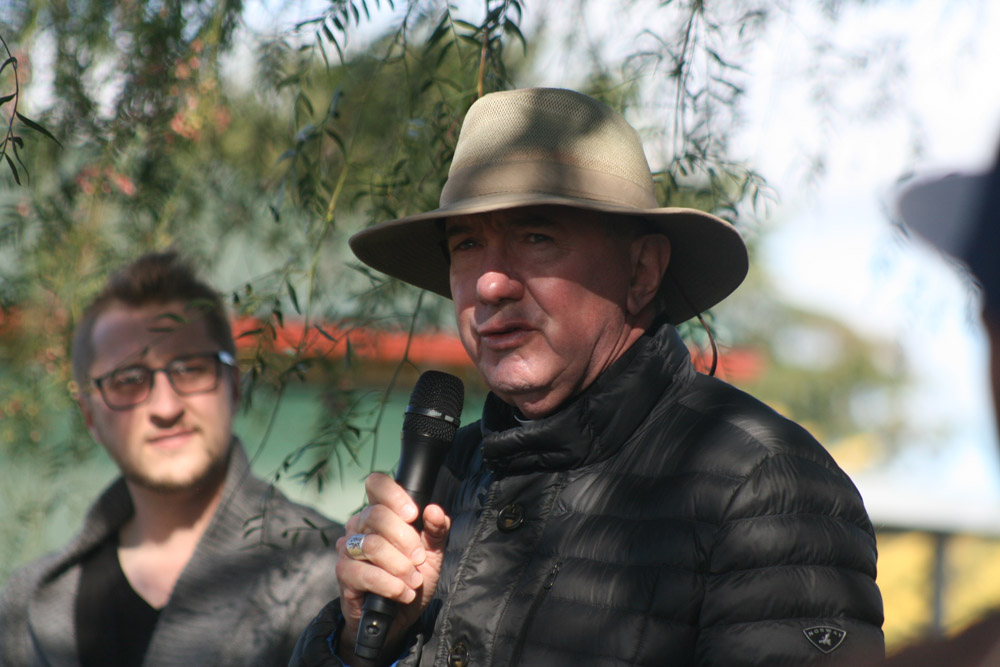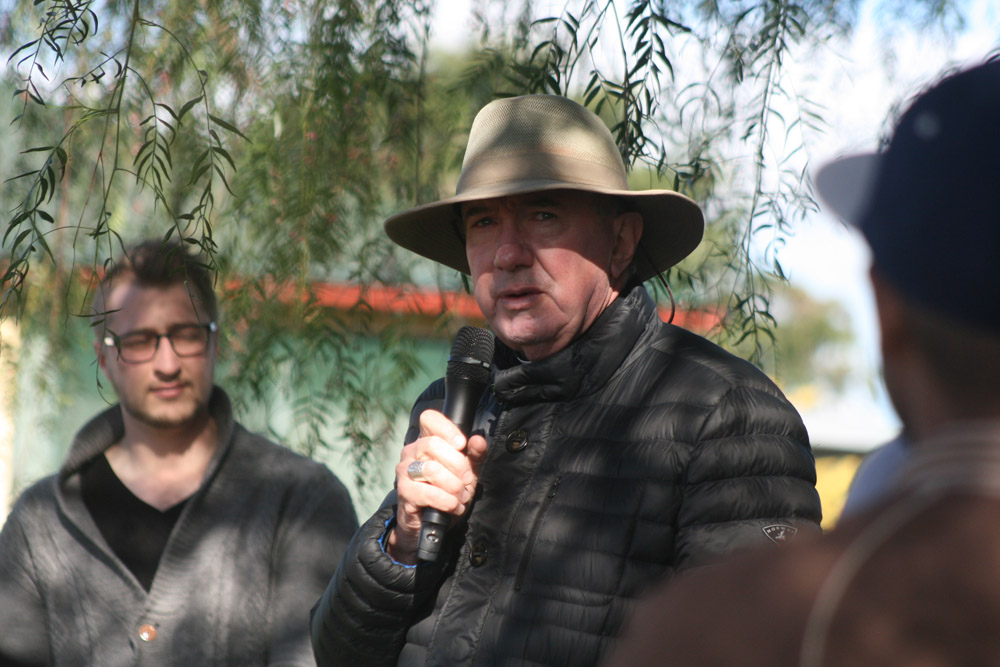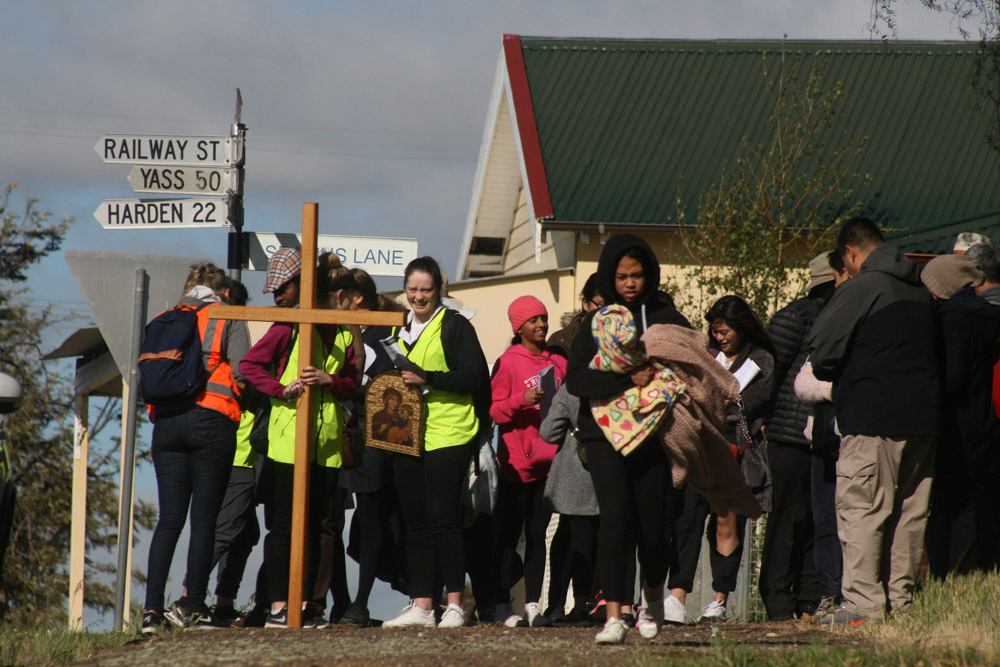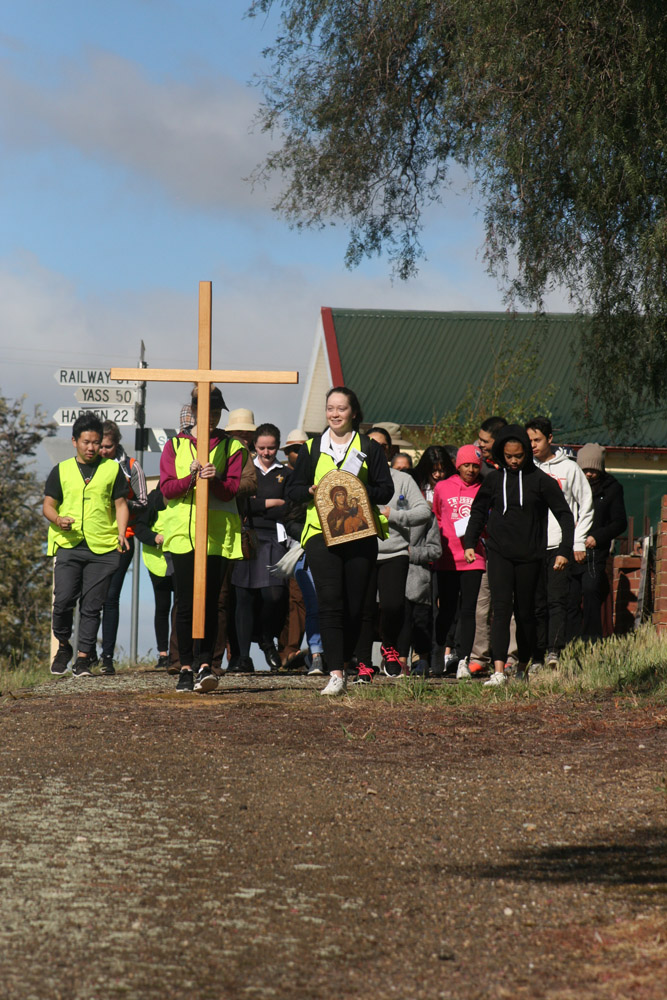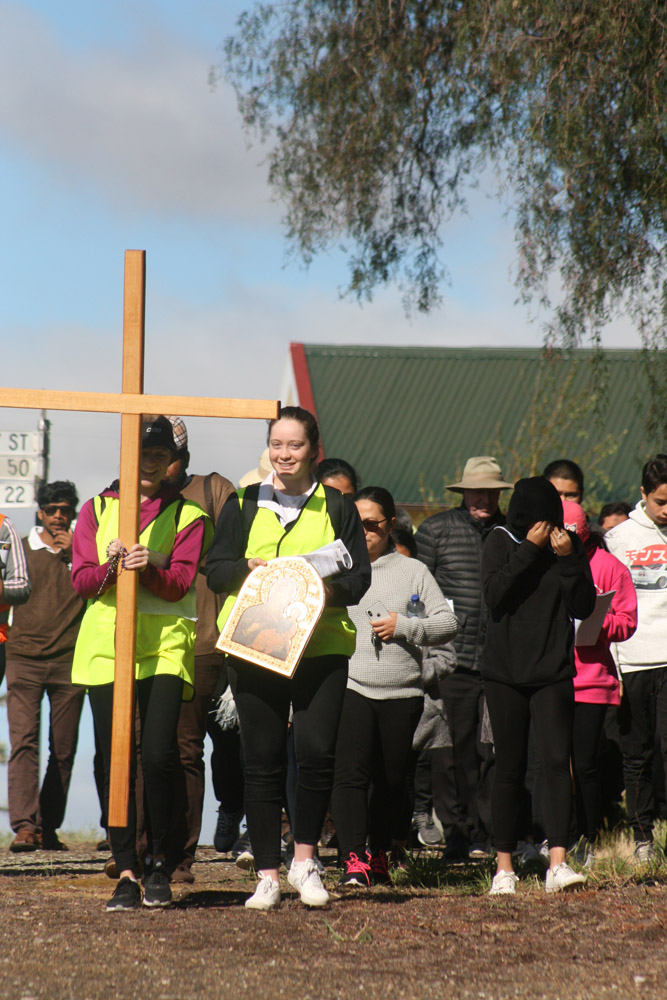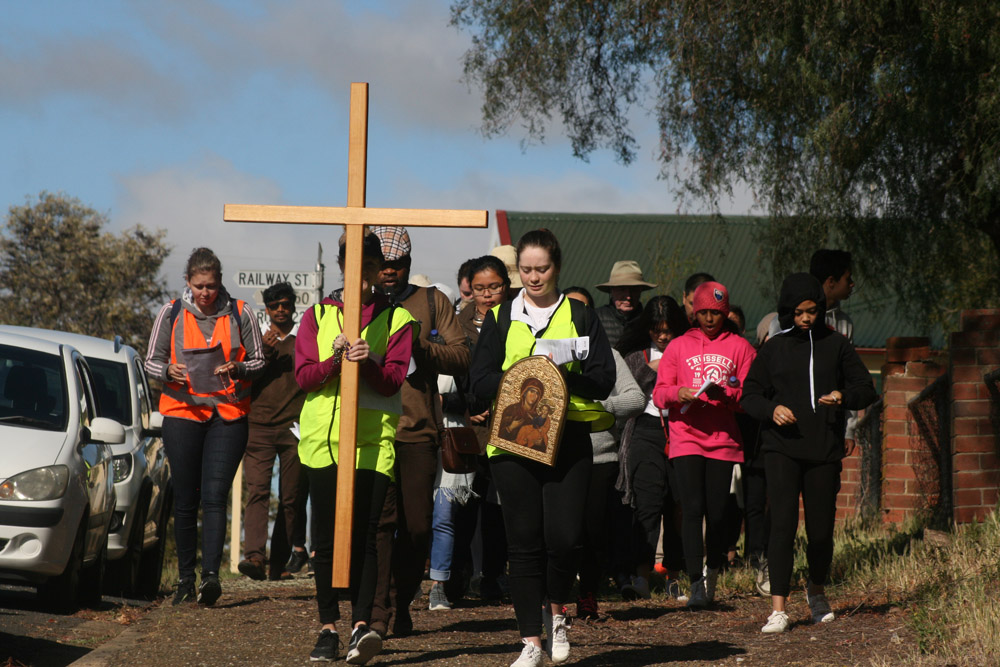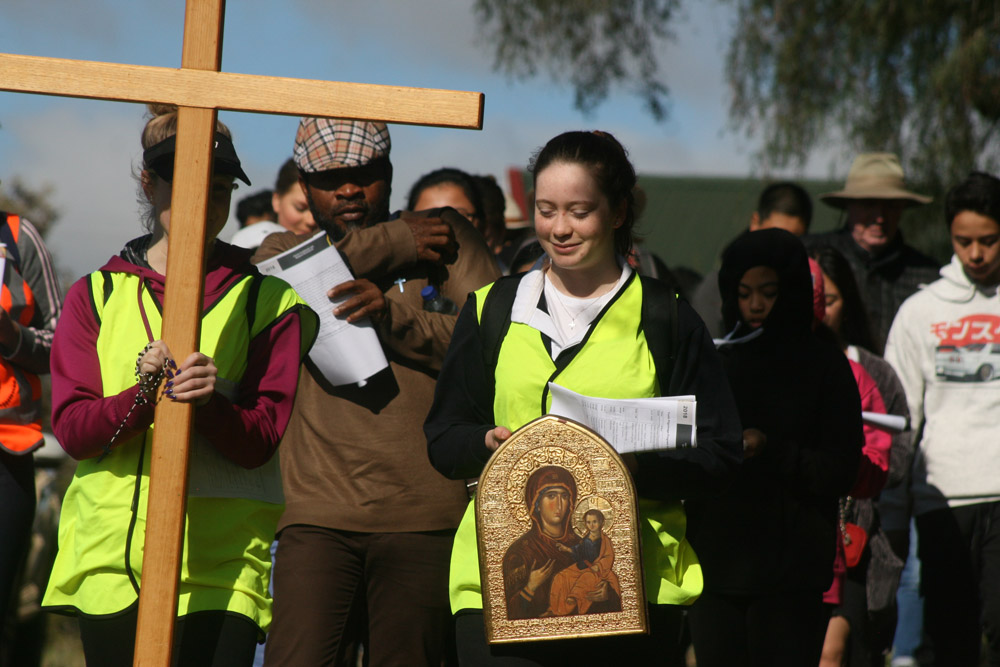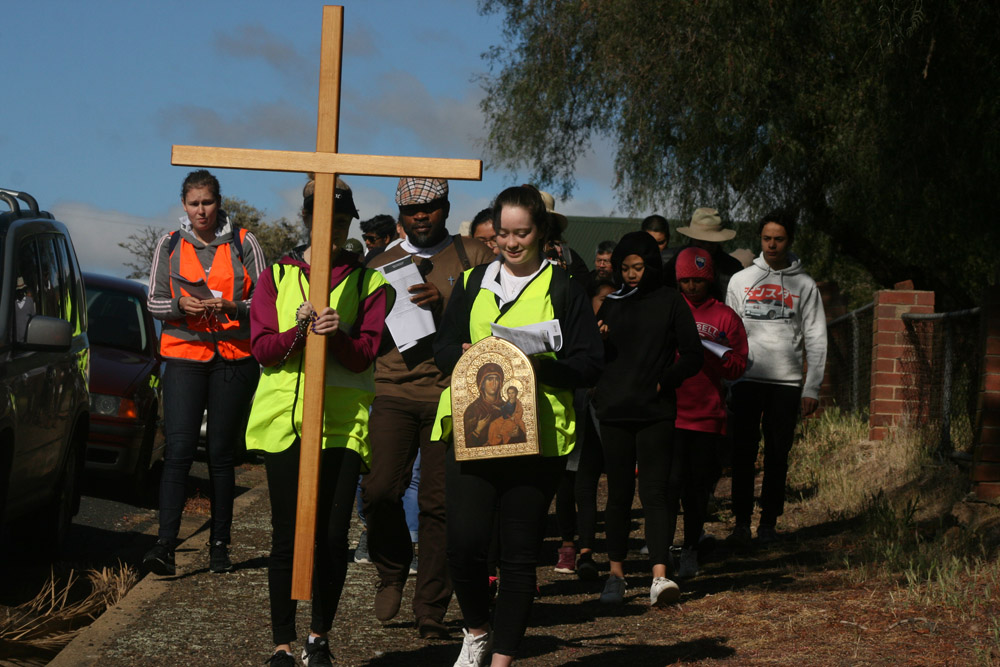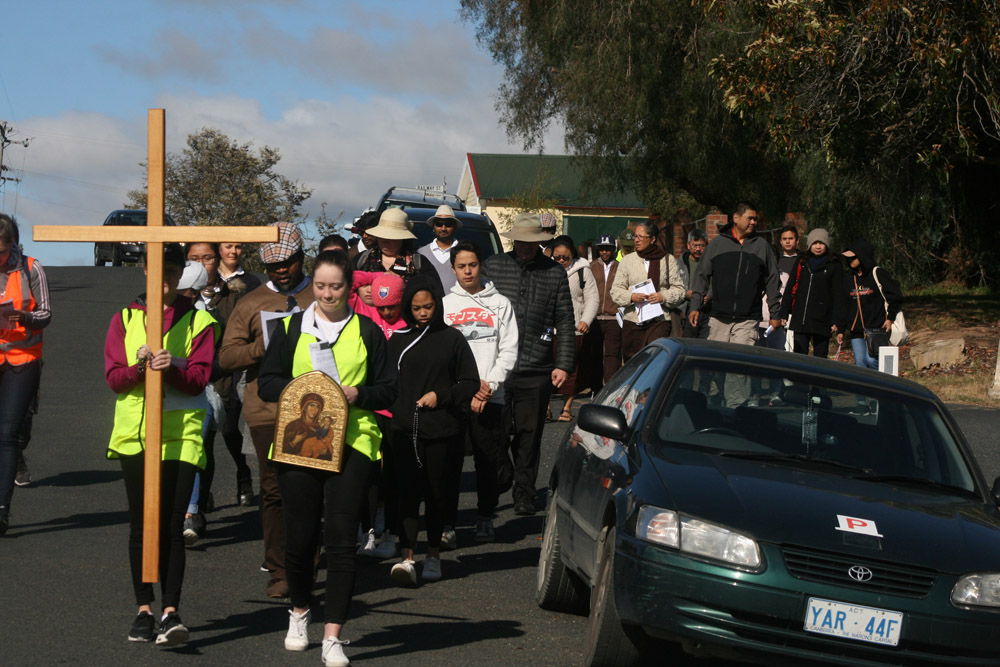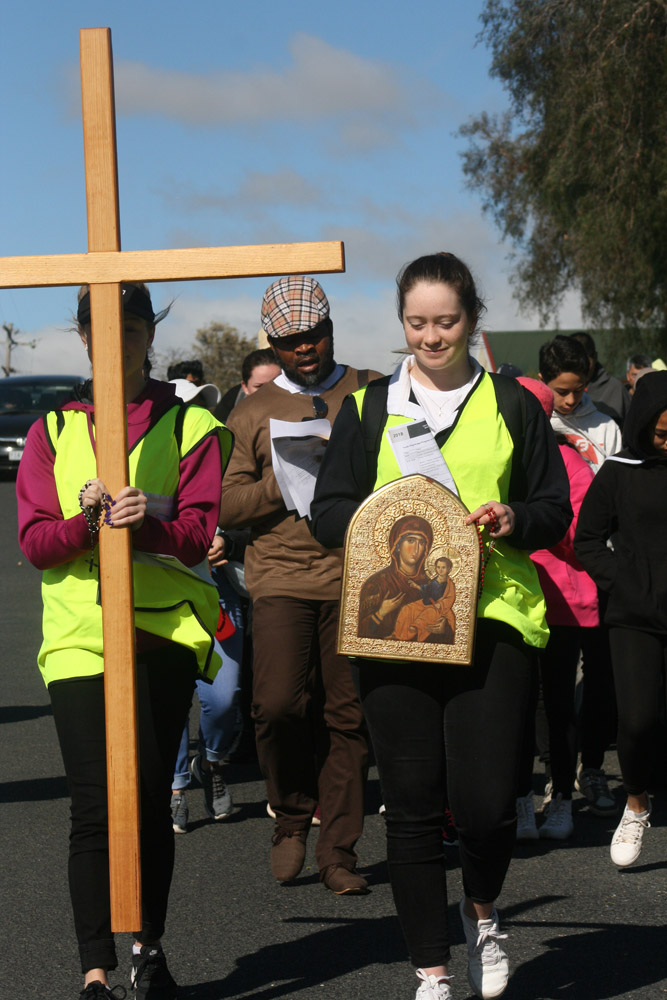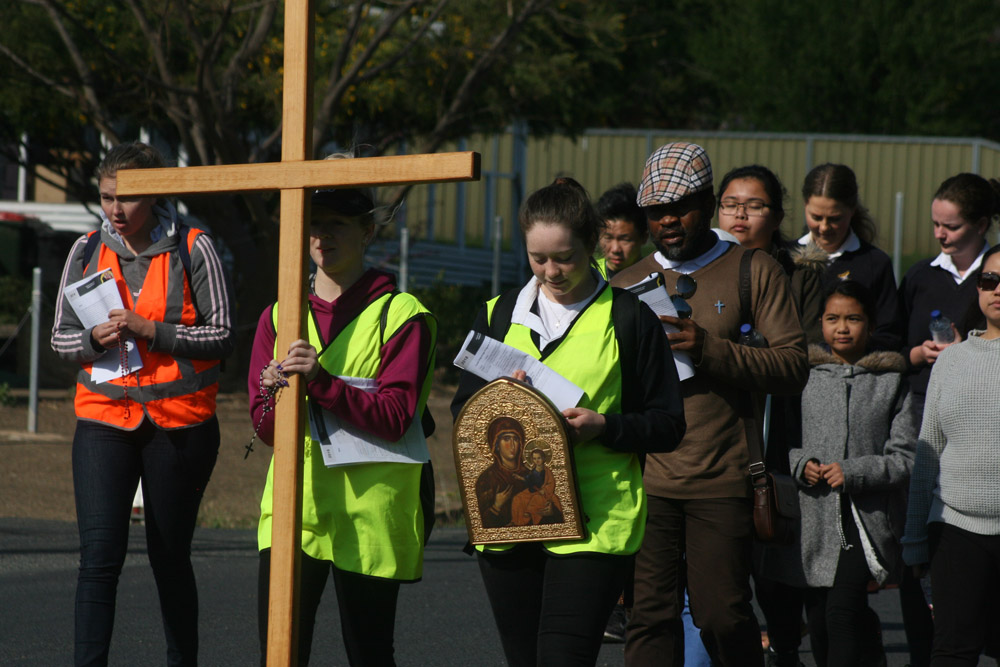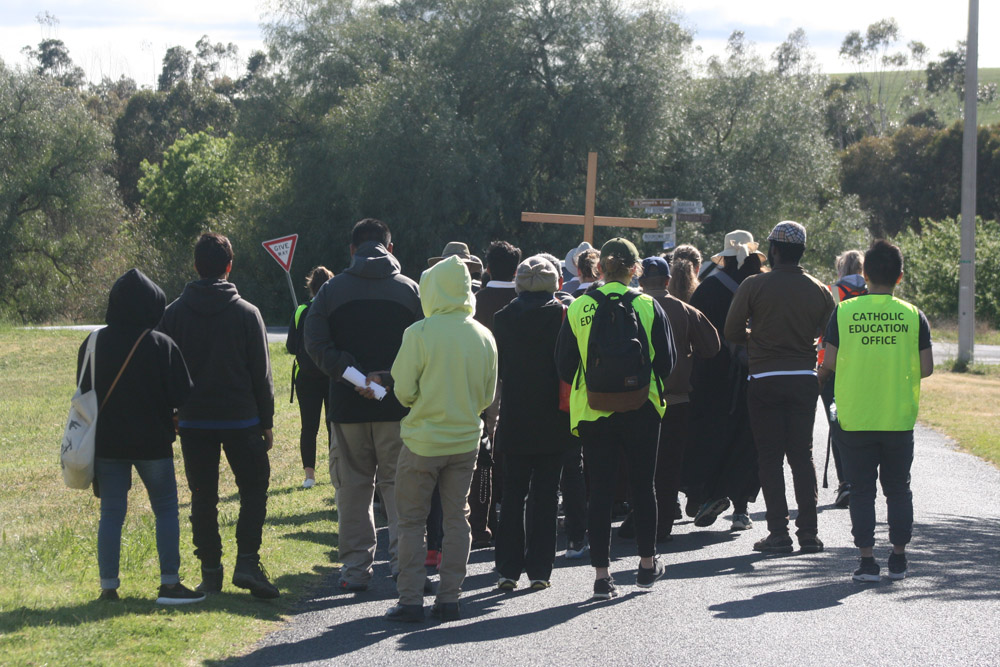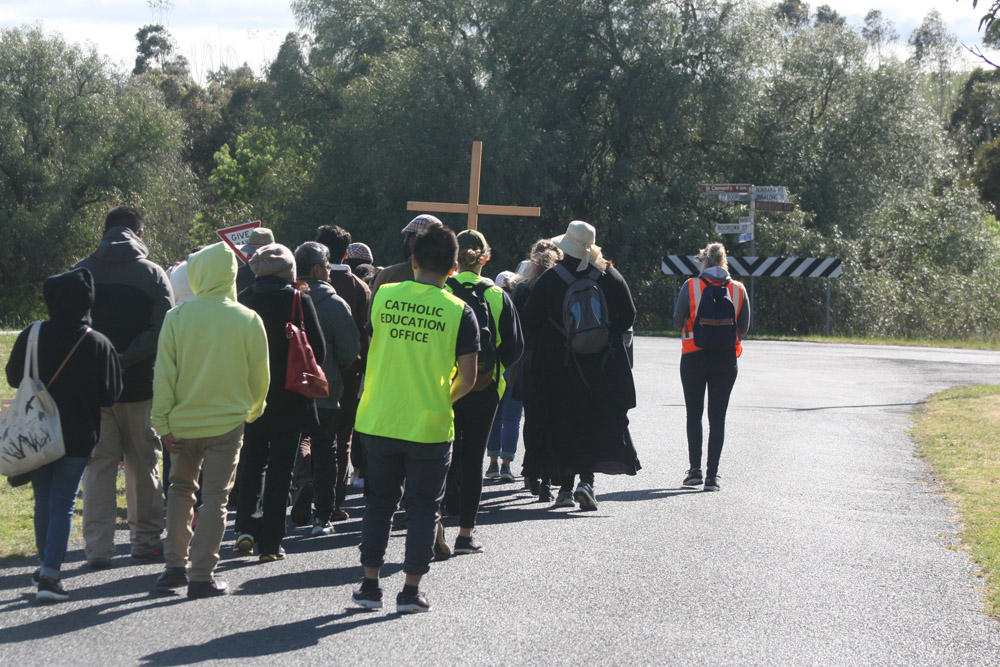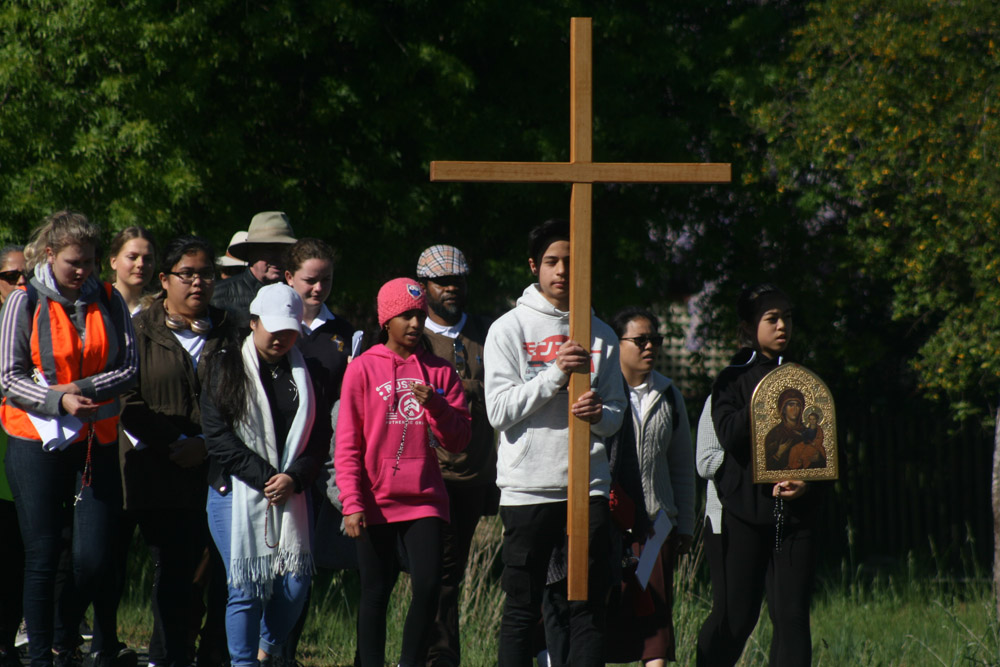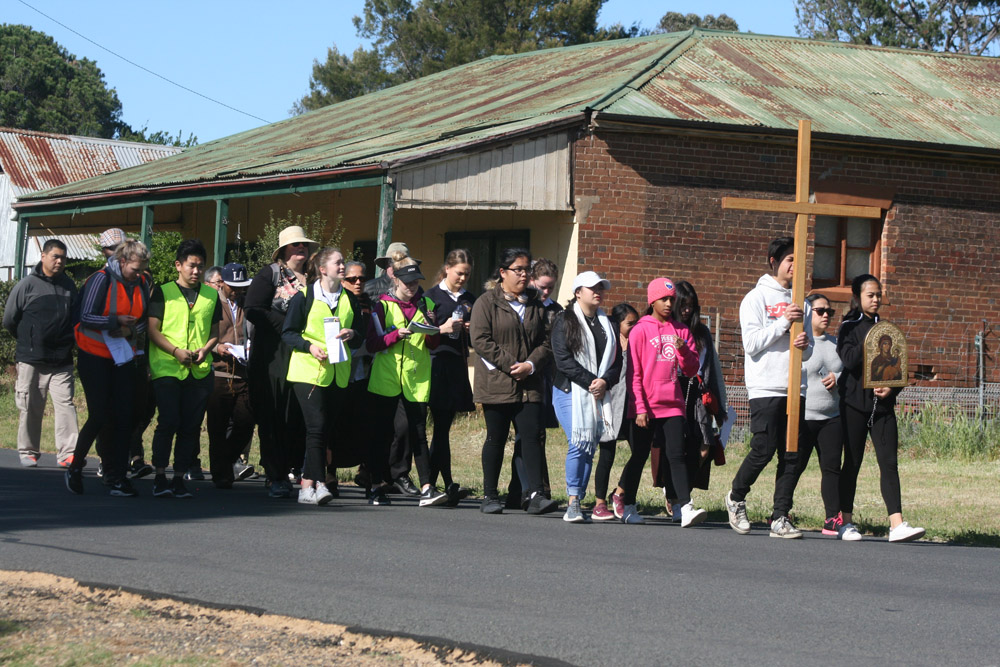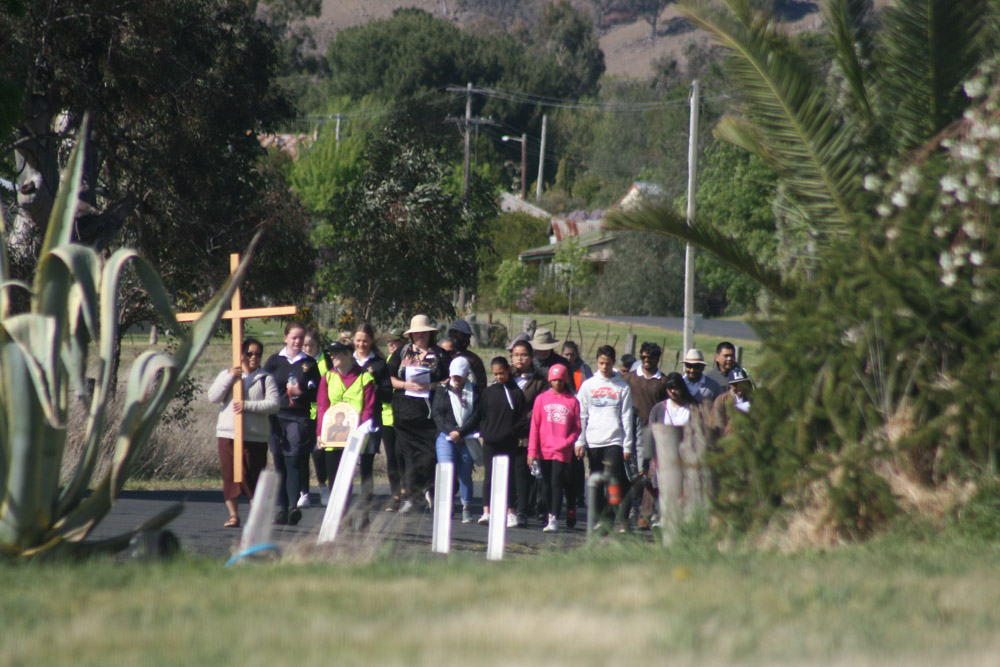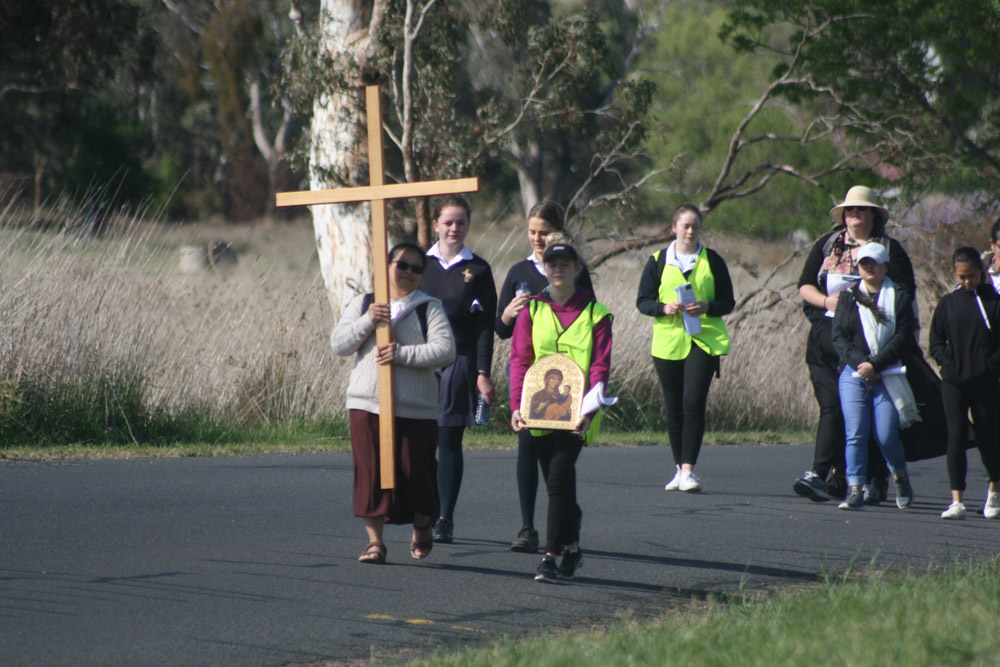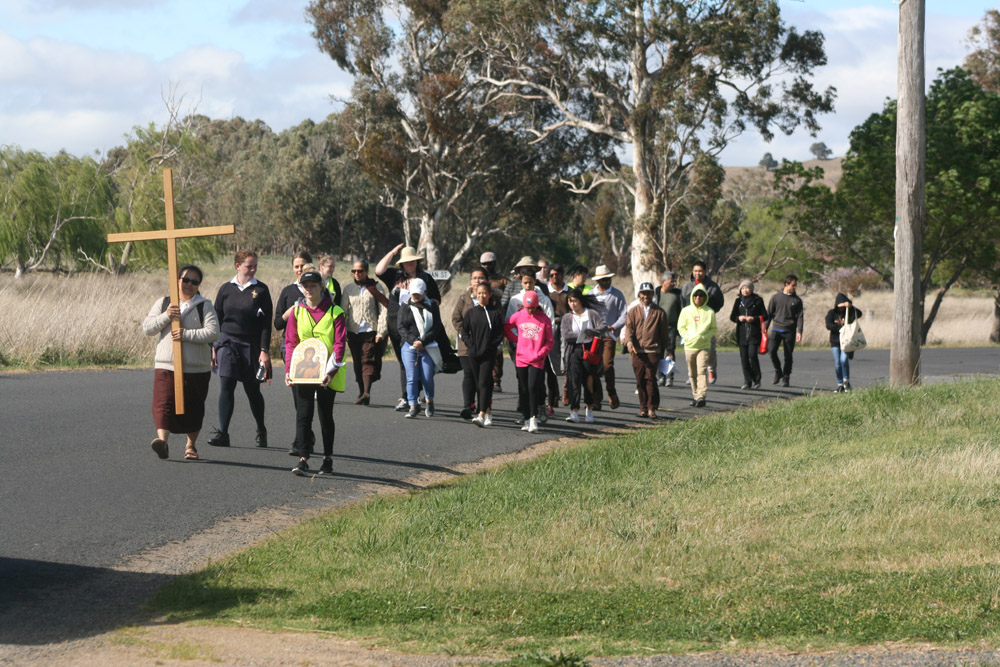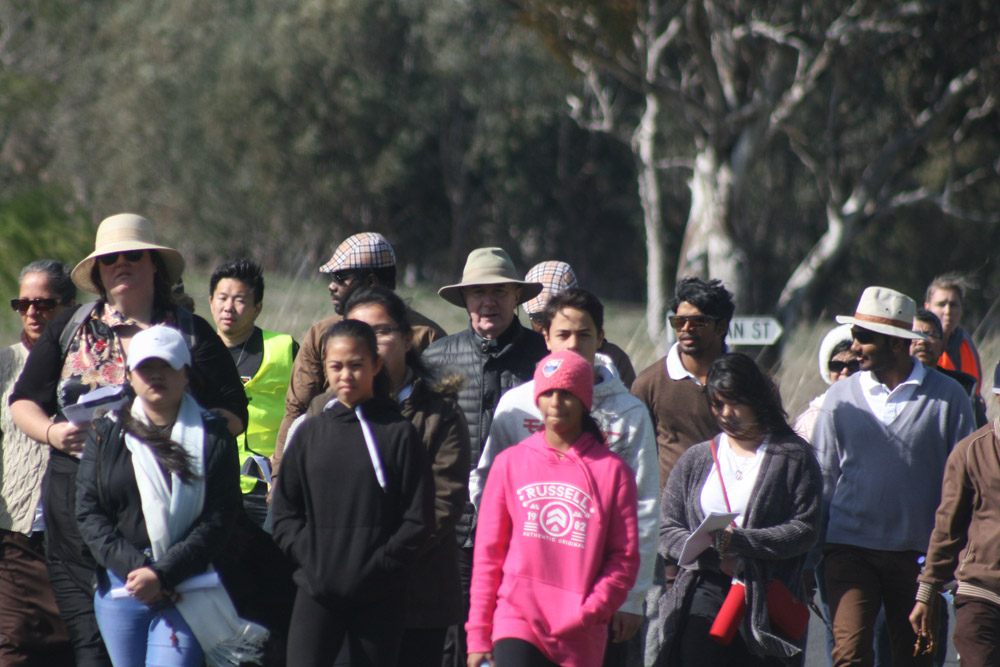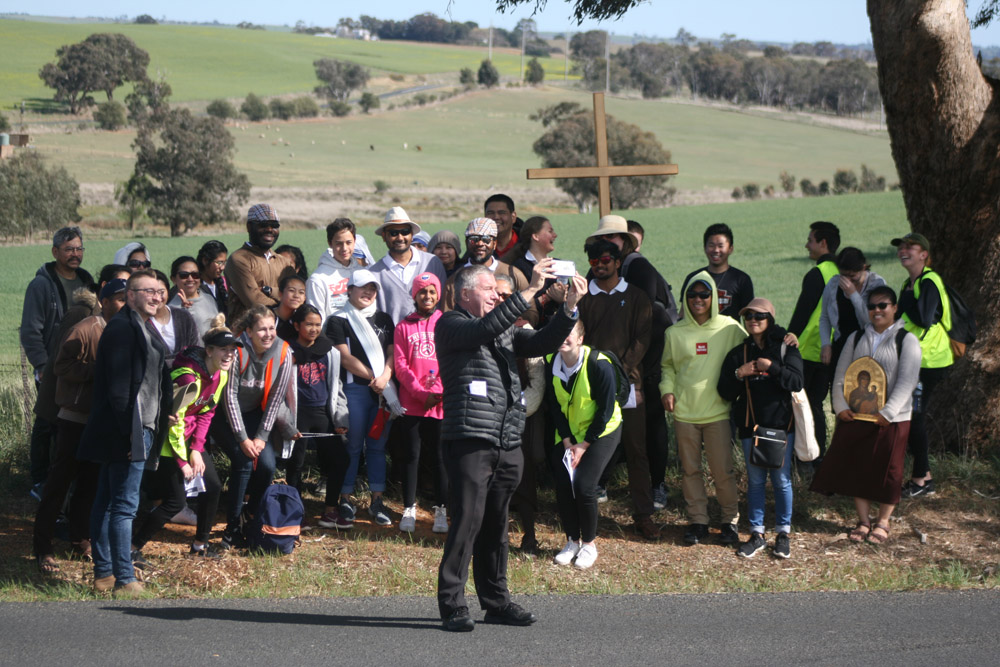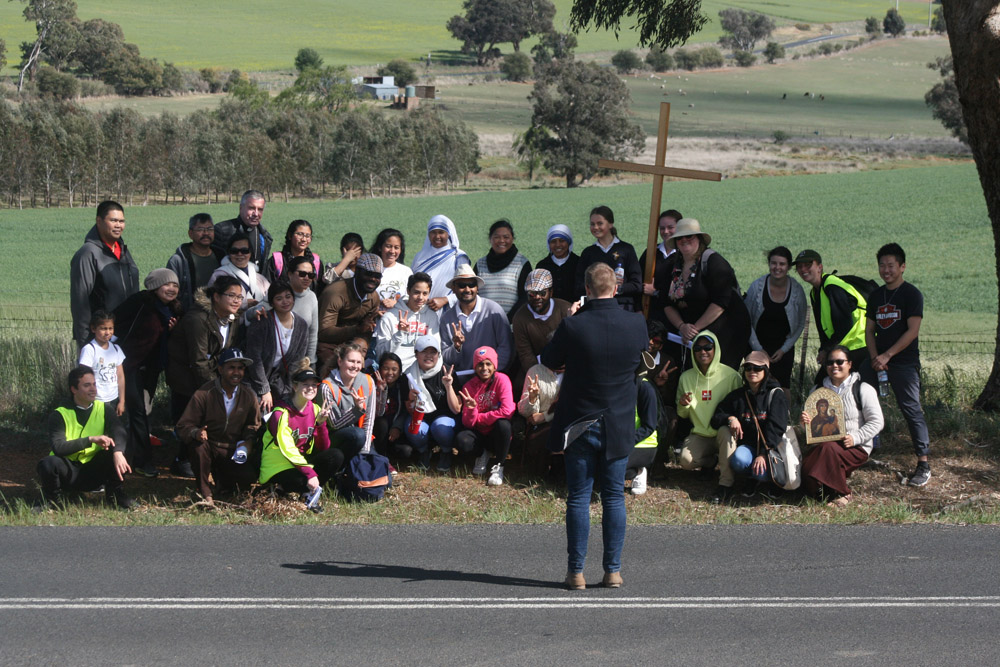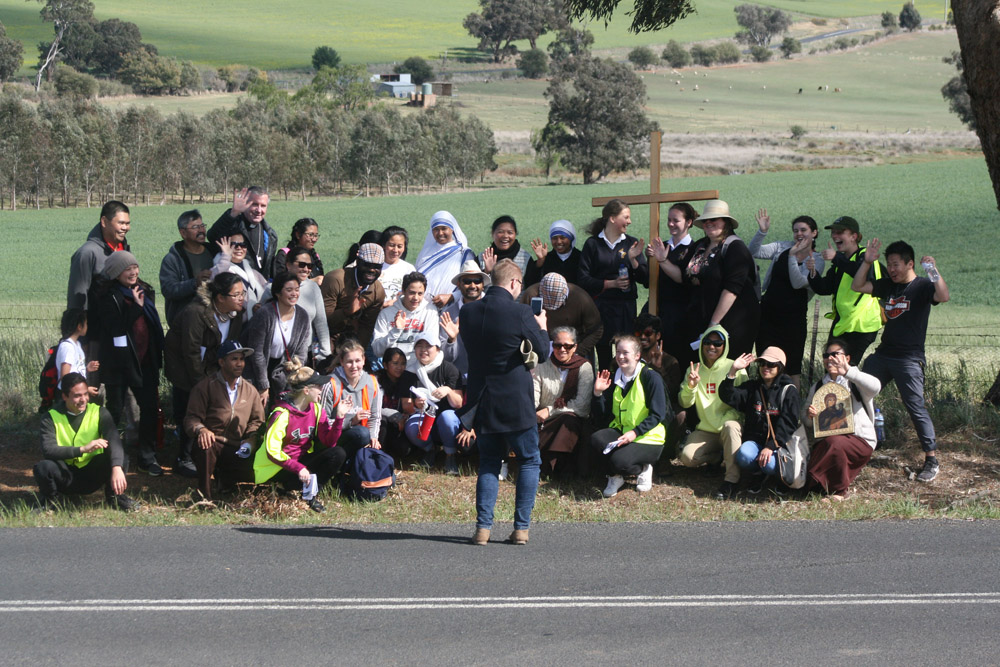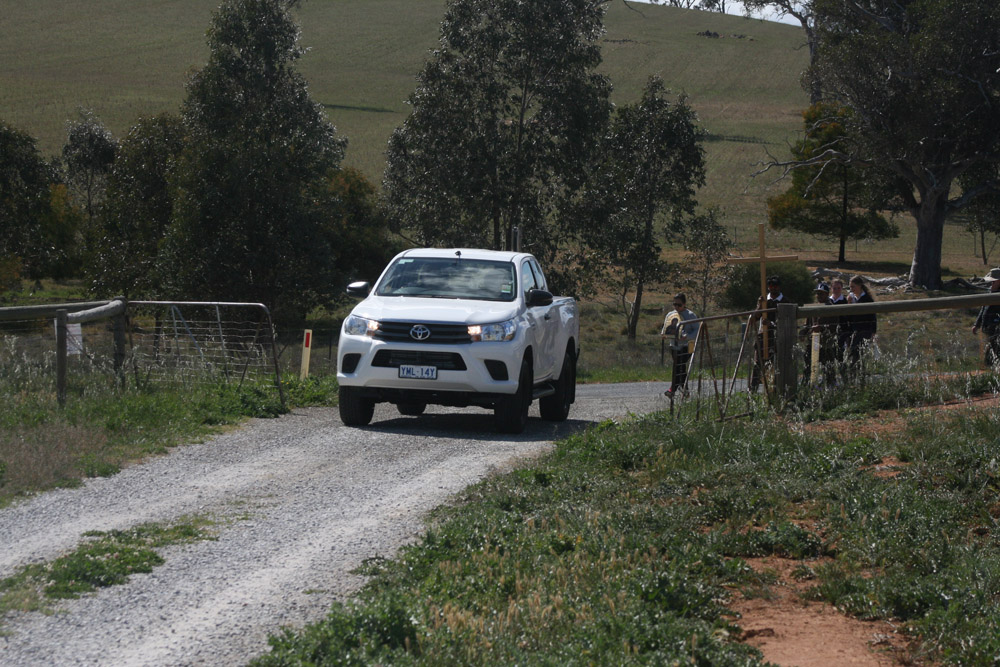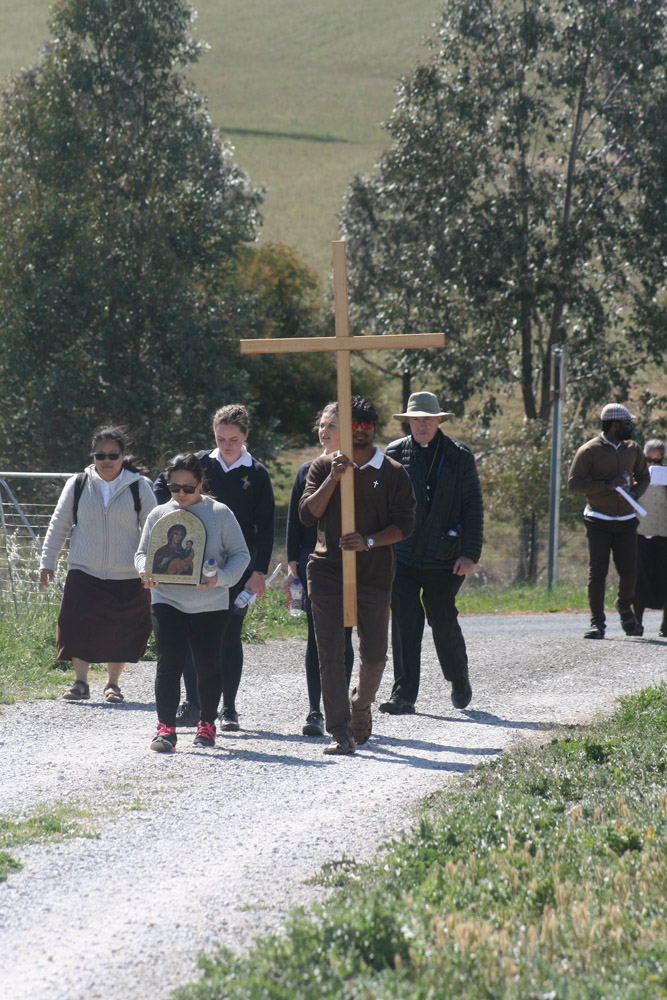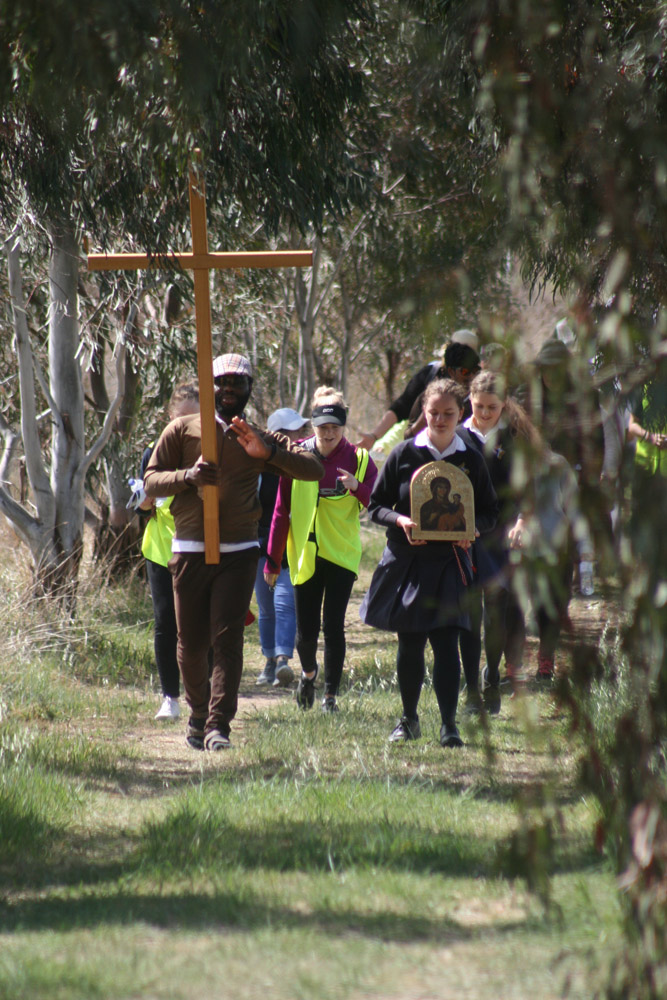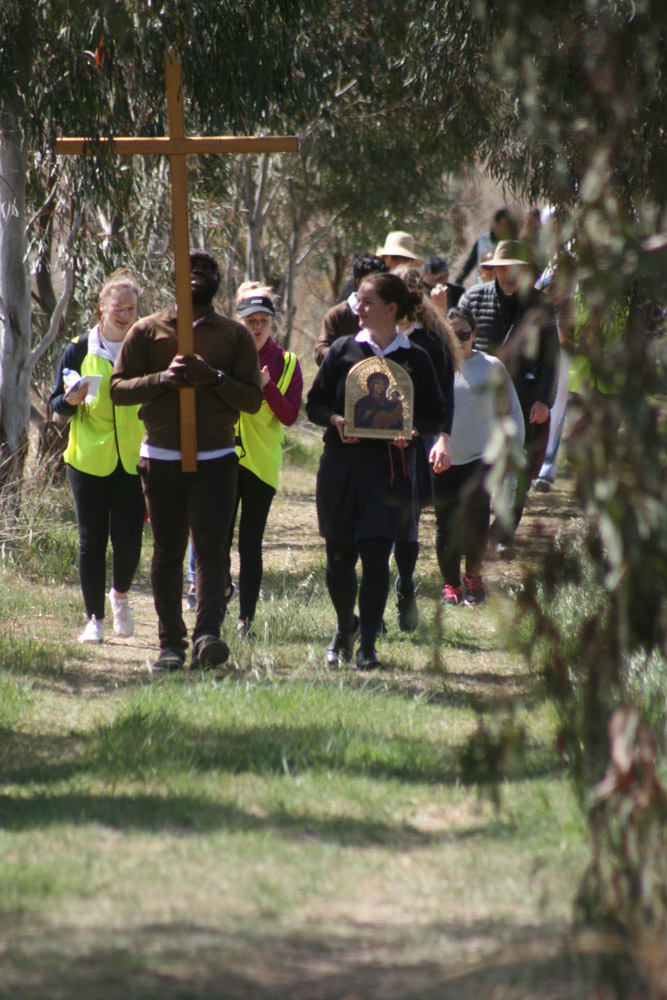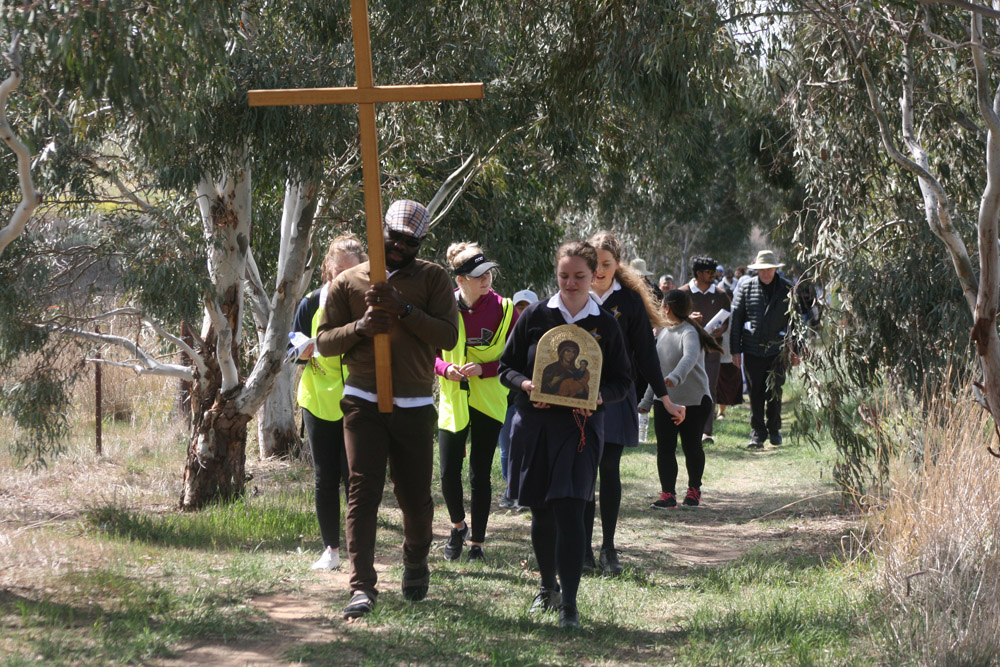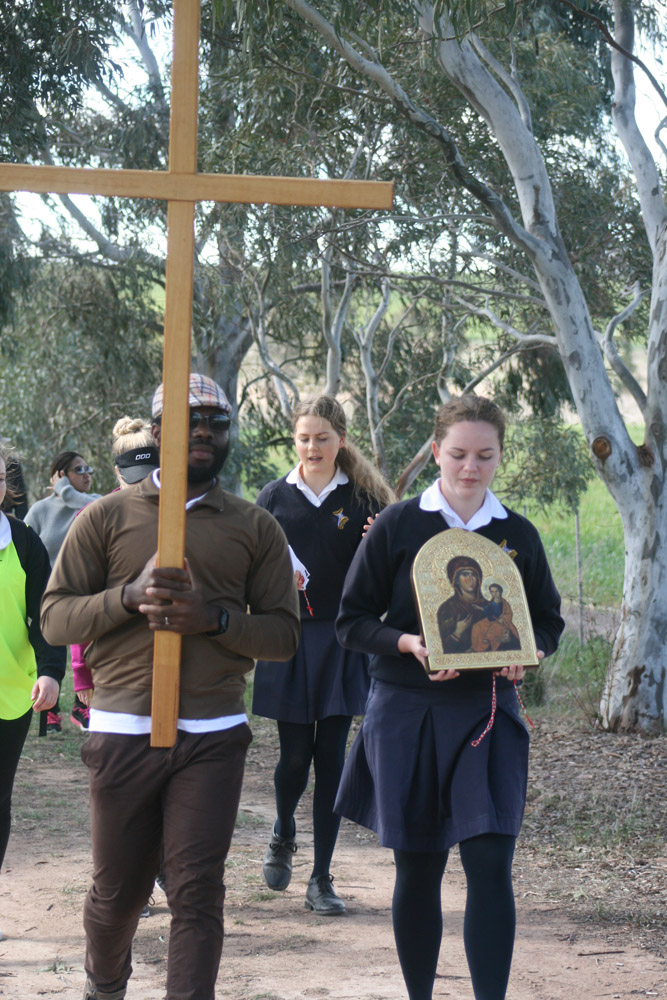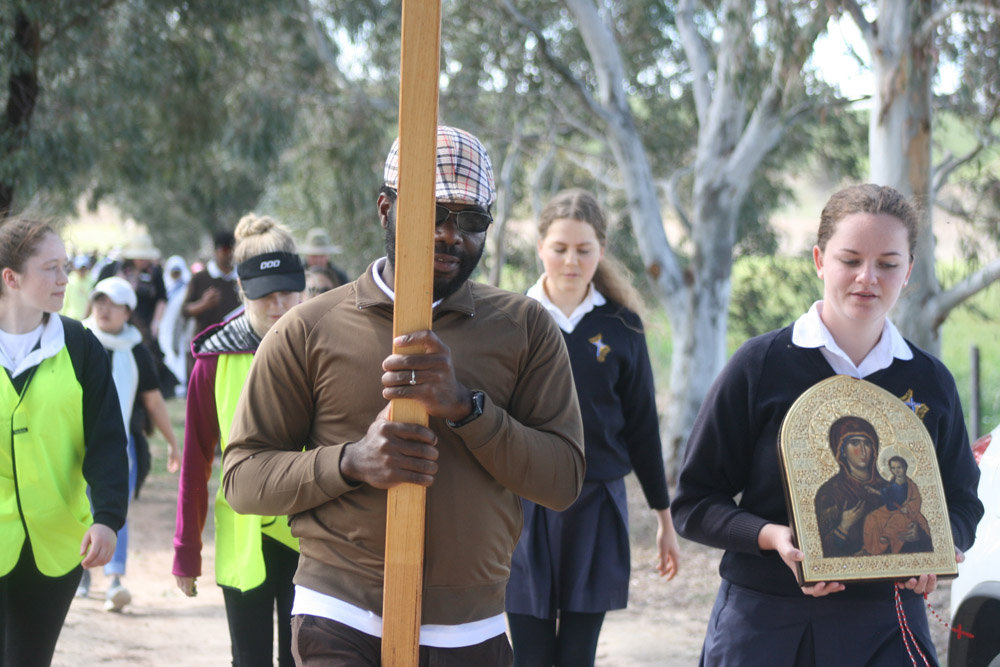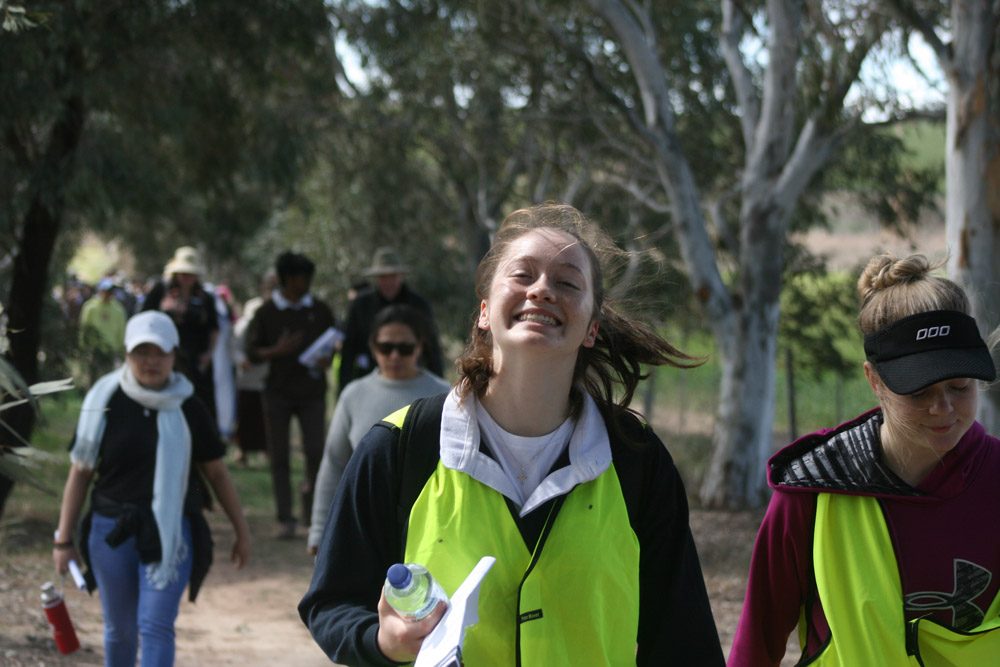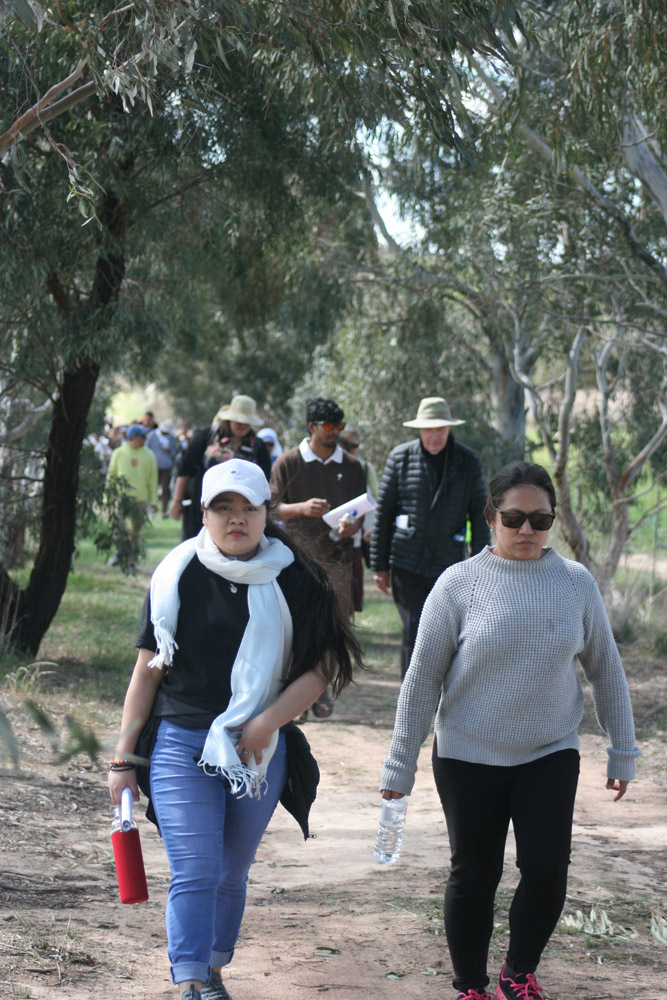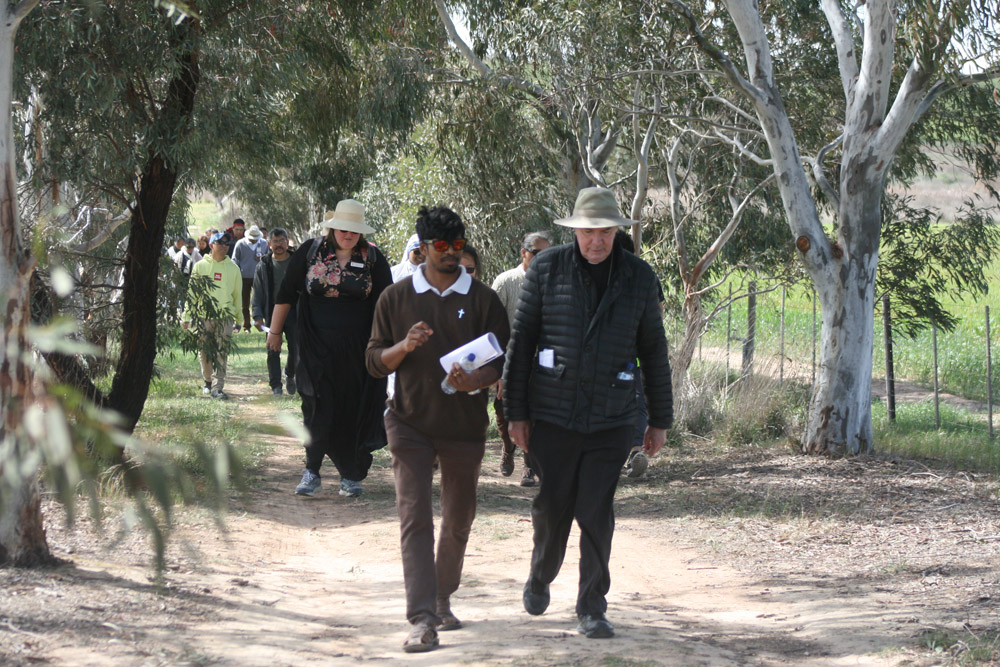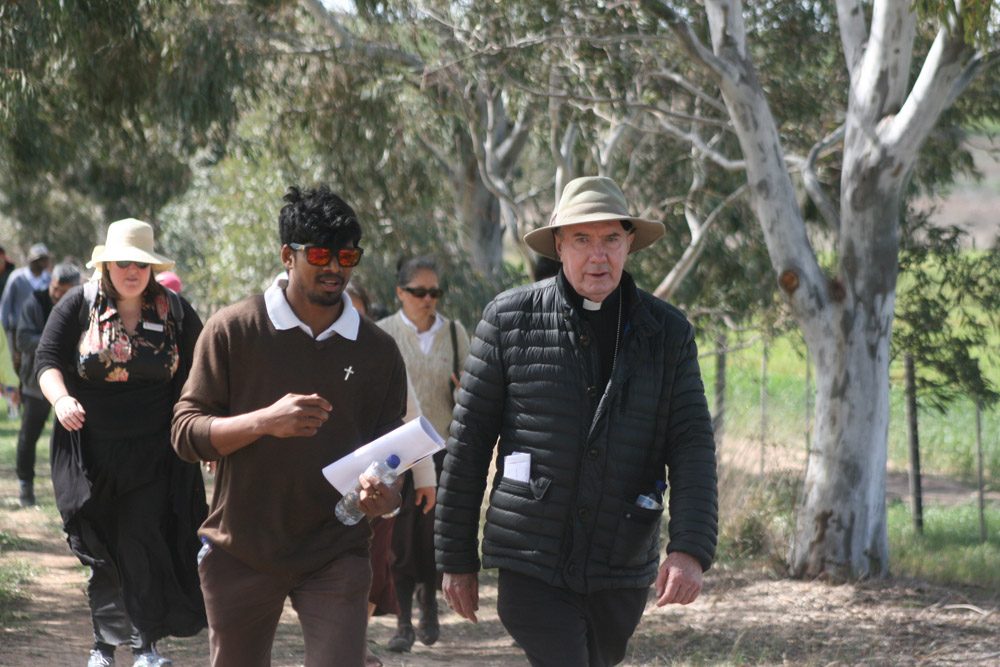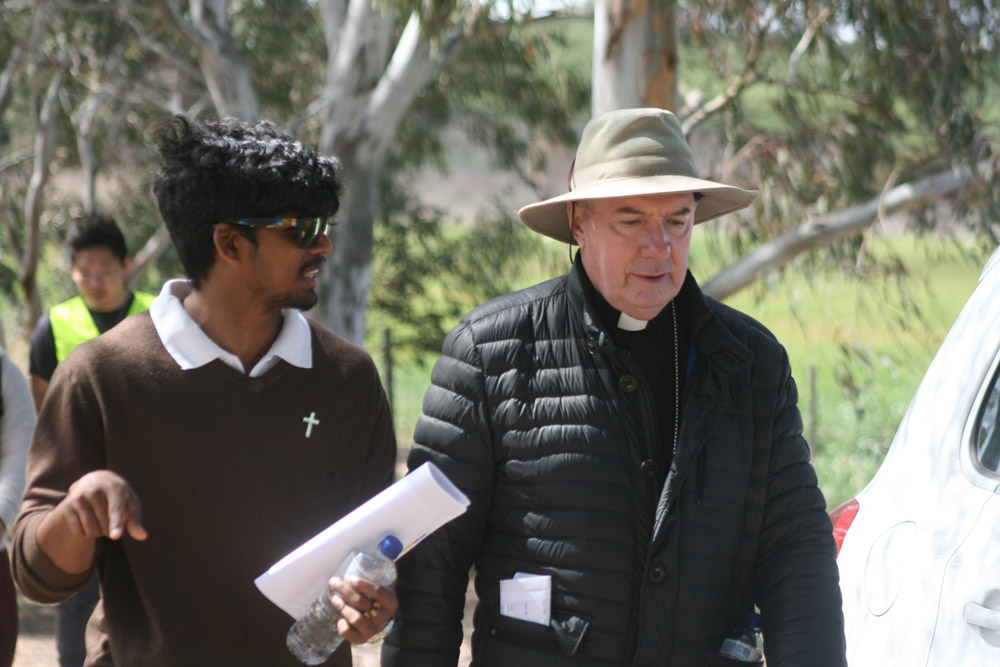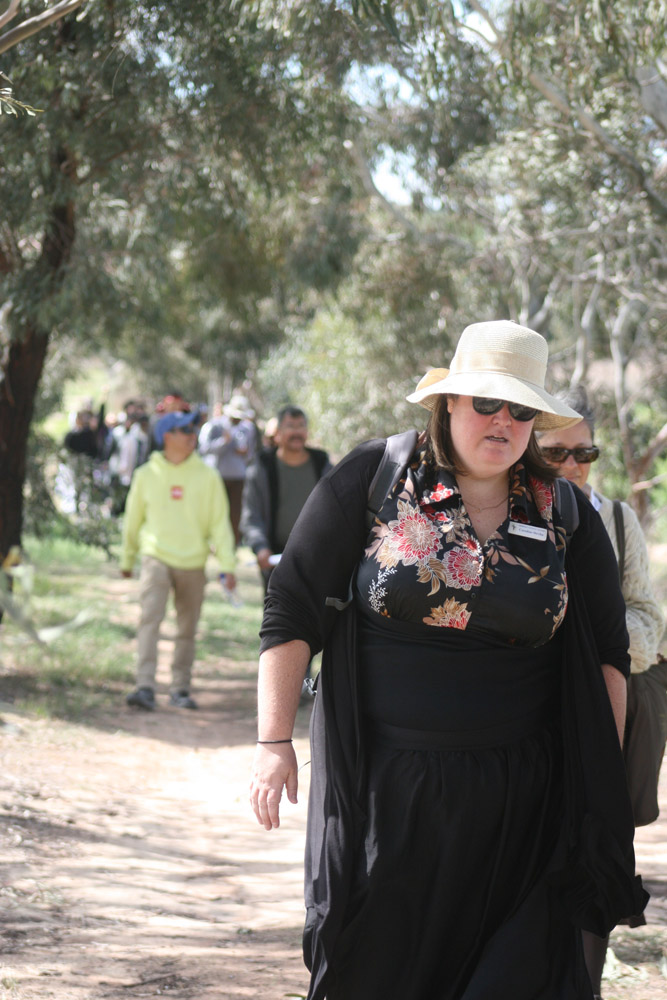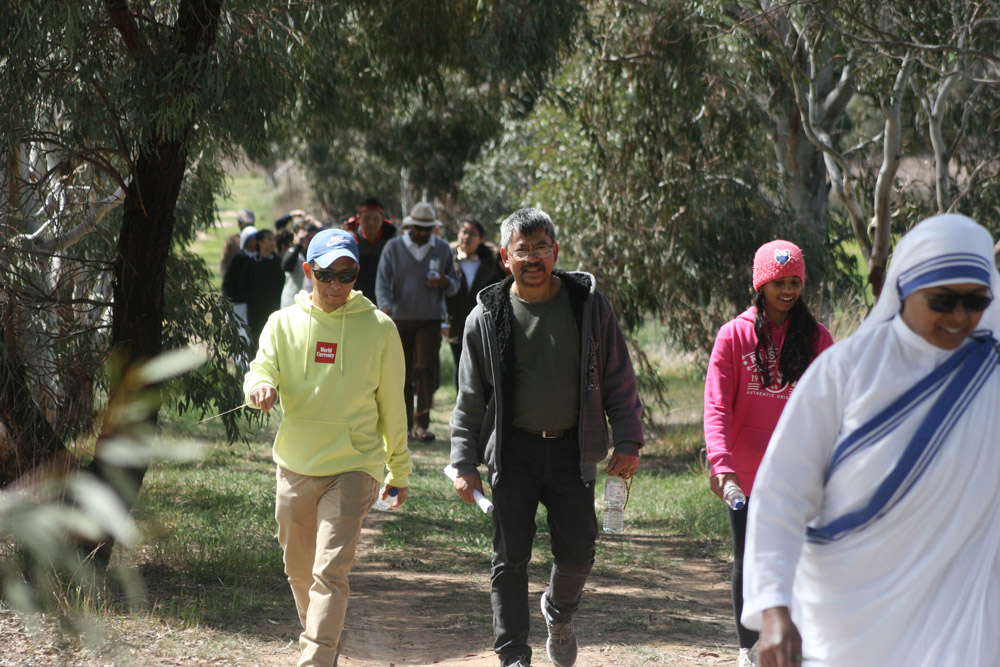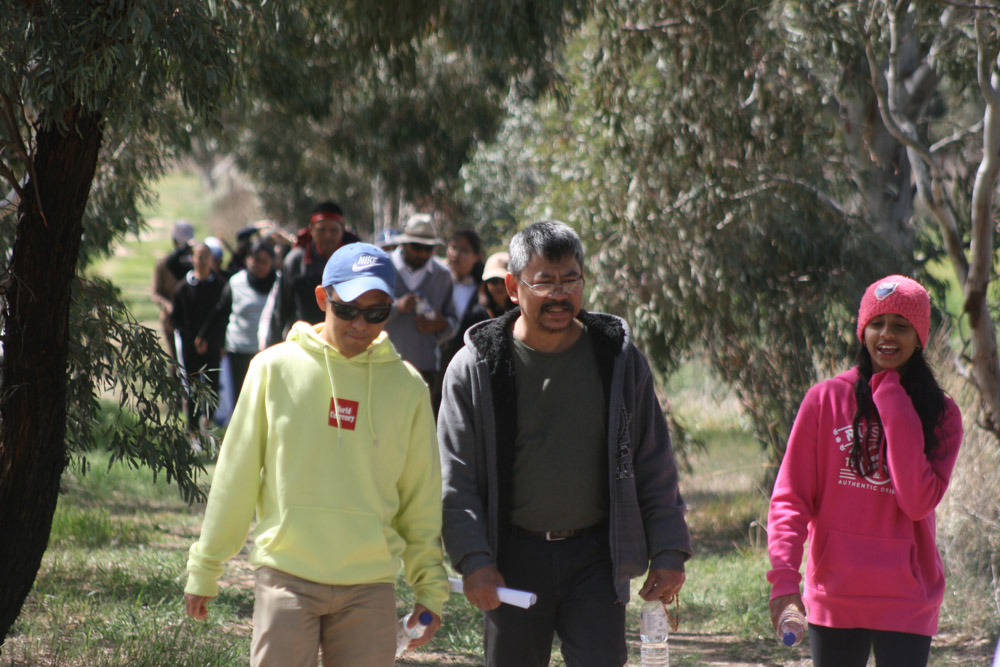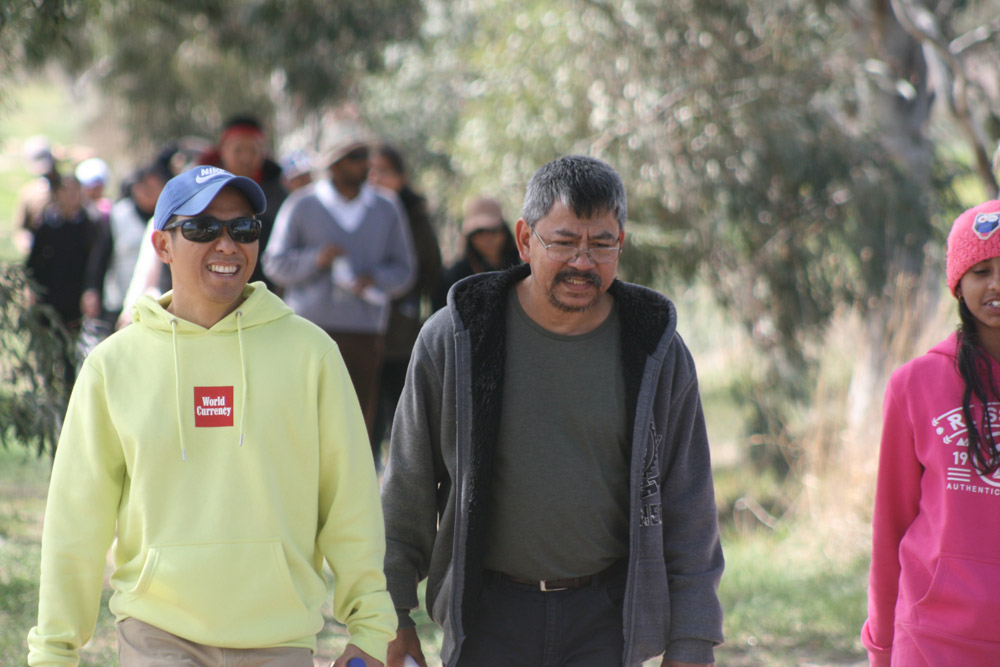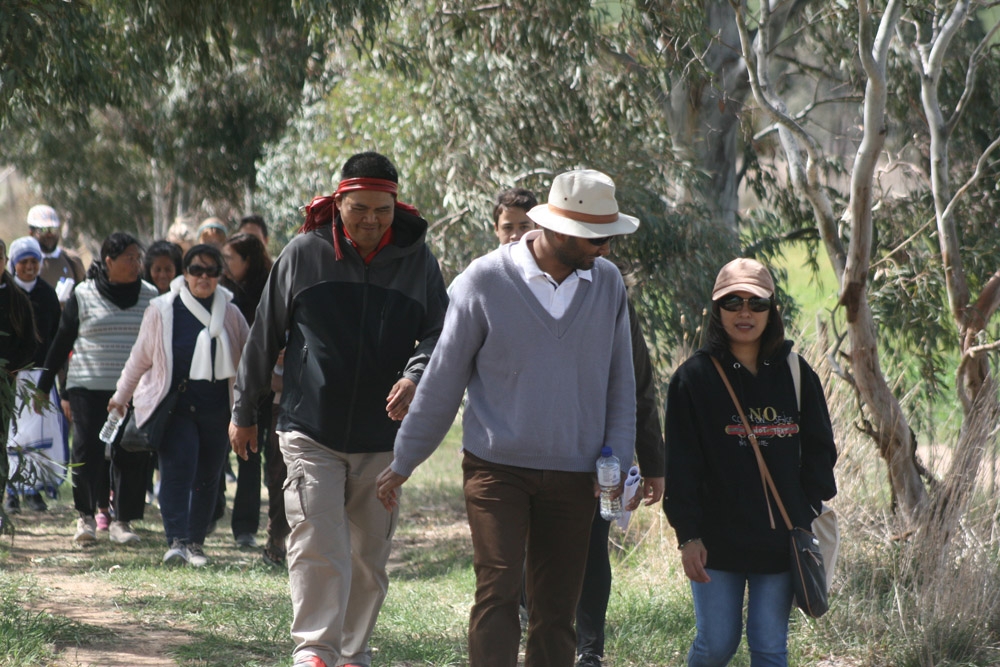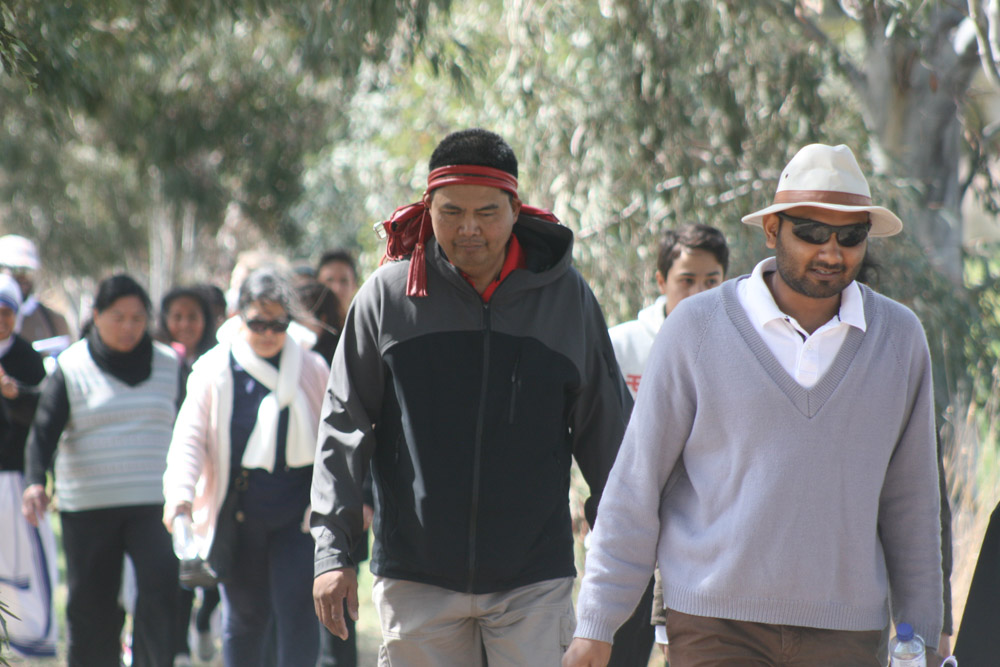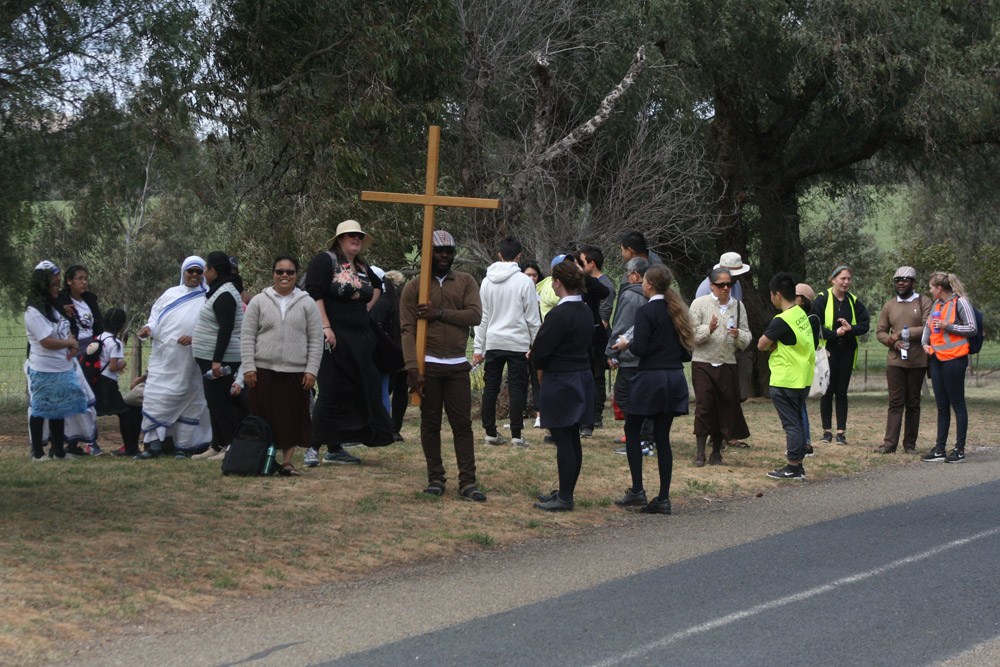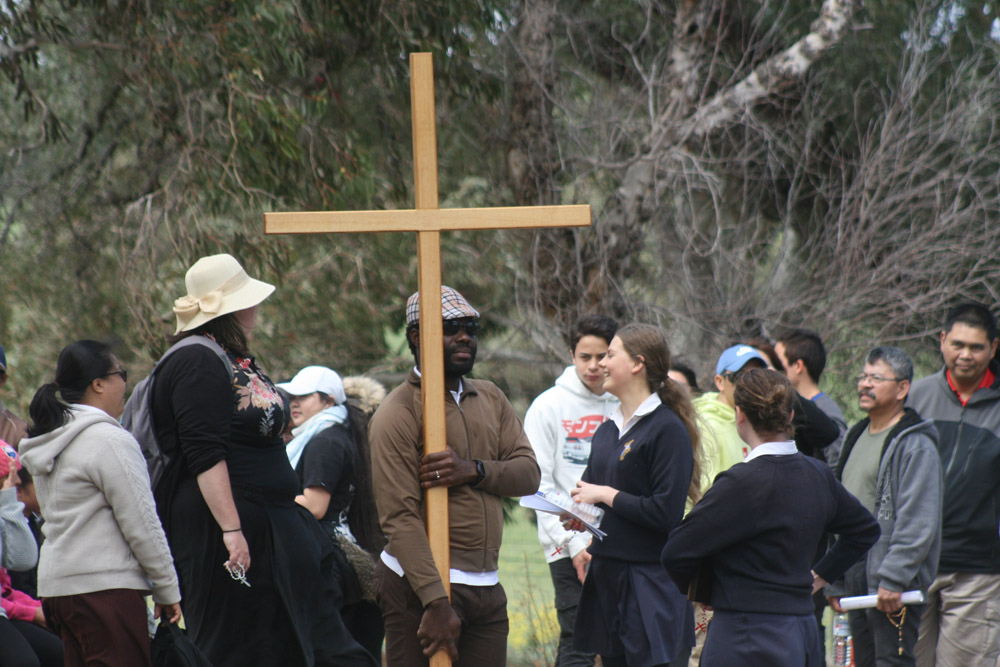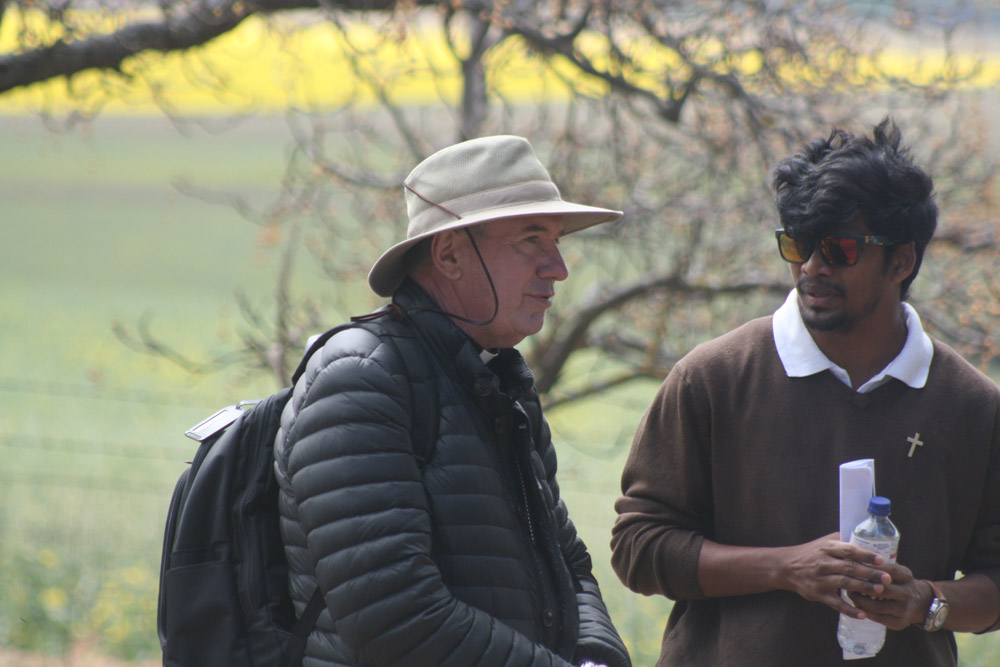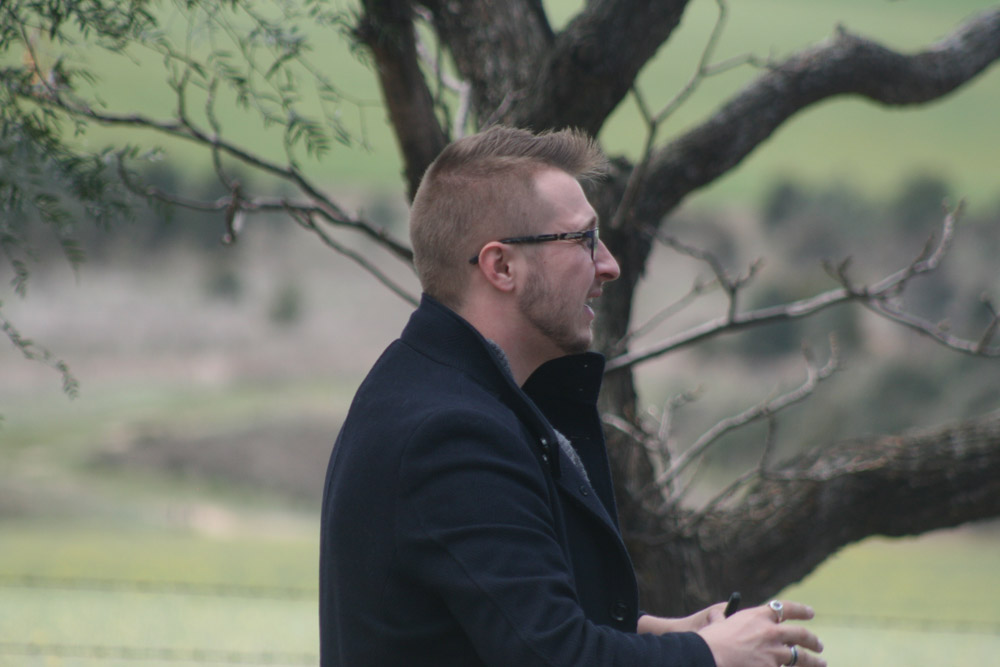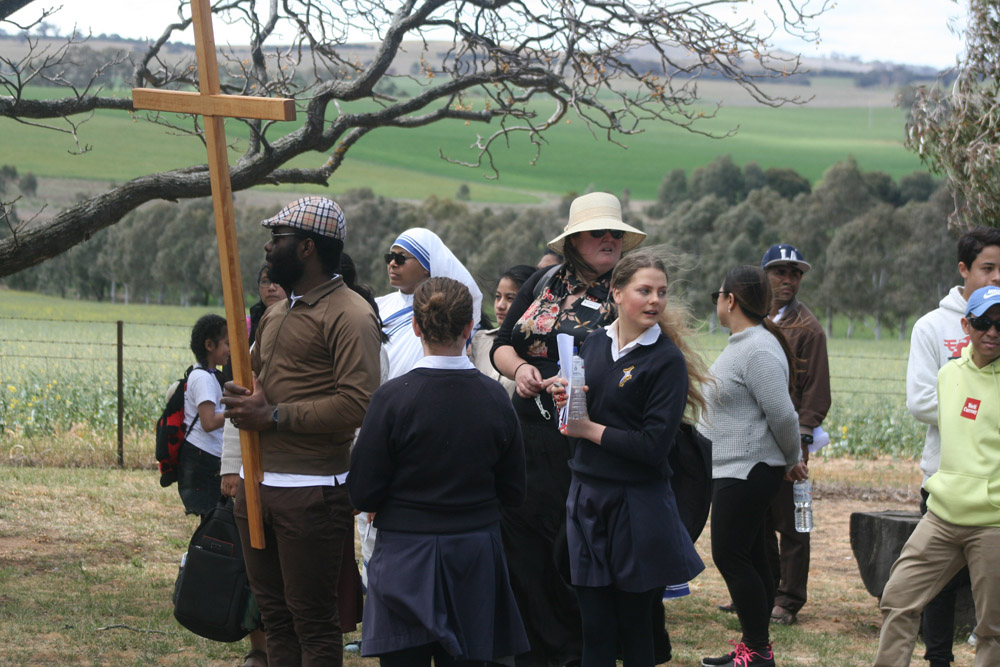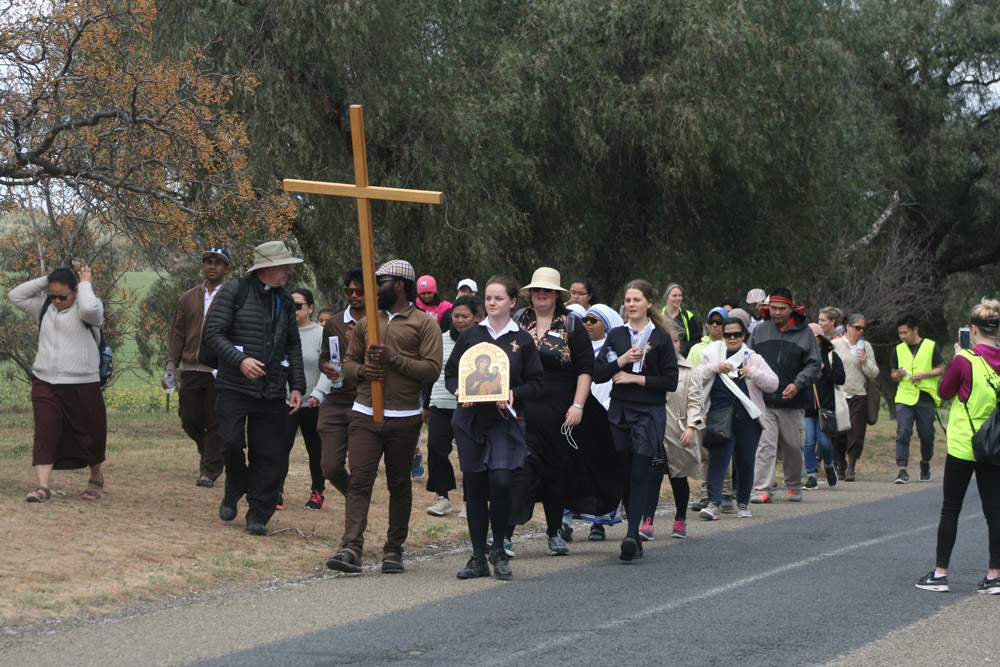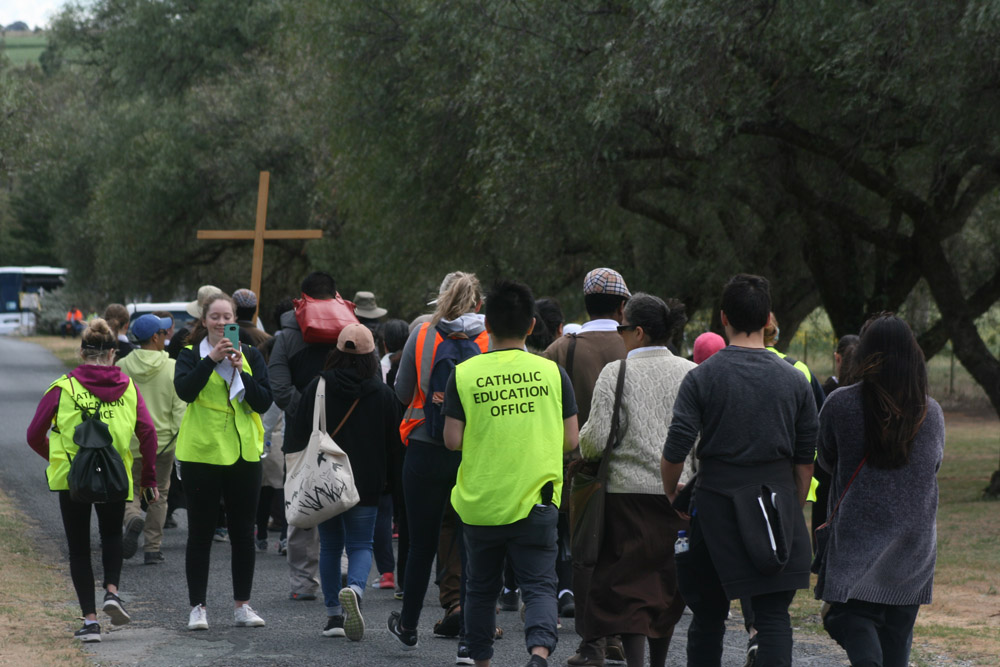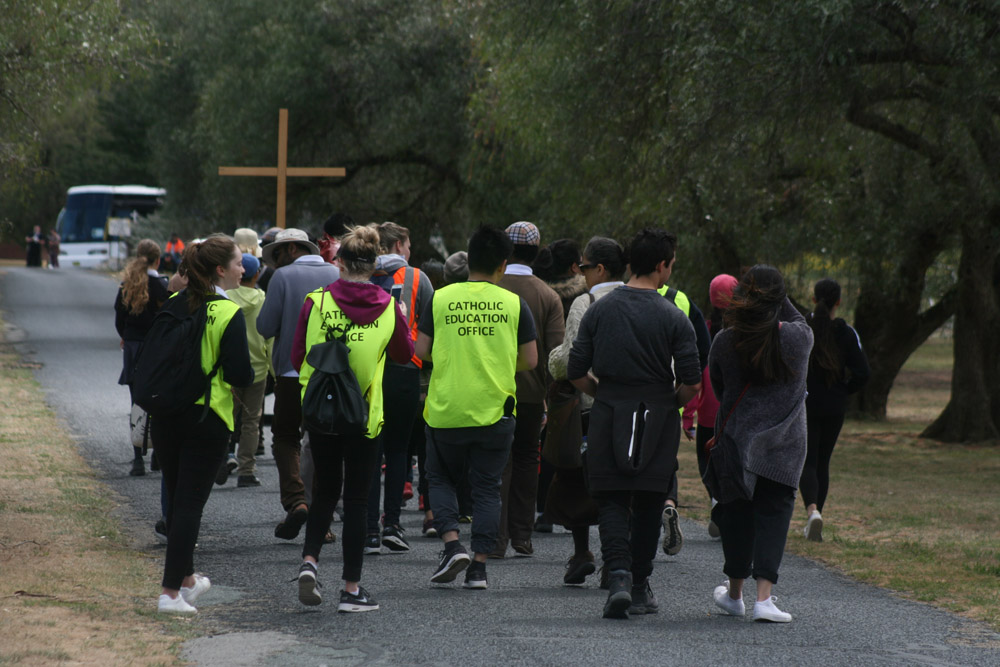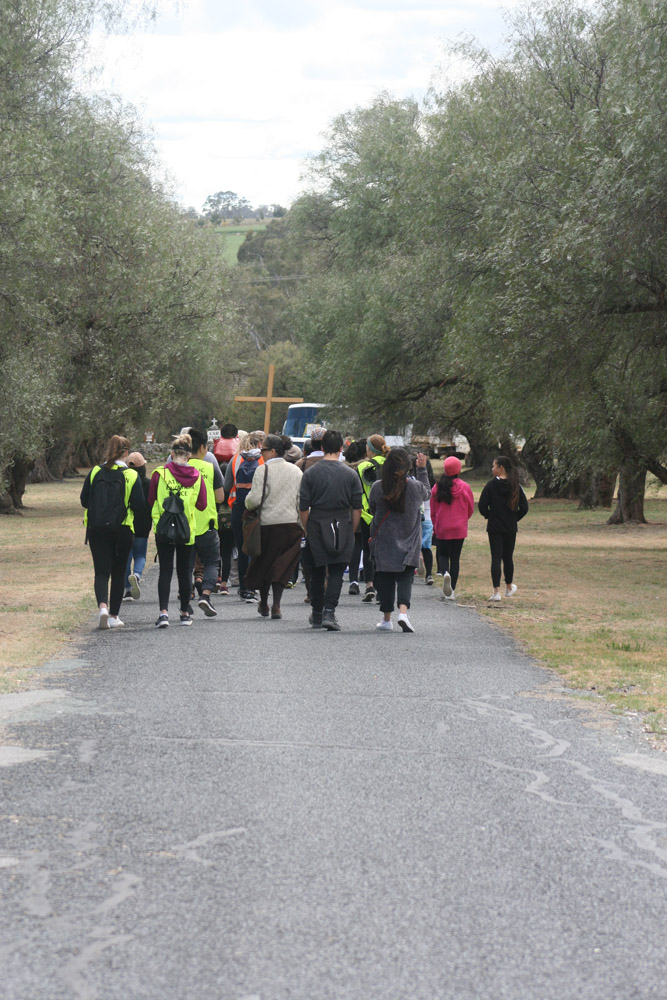 Pilgrims' Mass photo gallery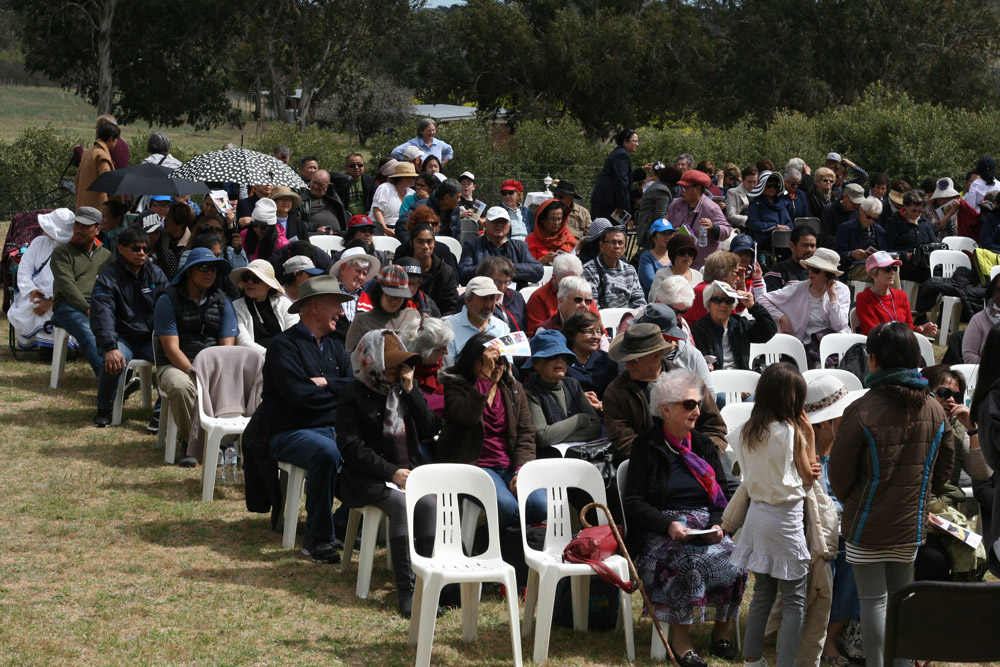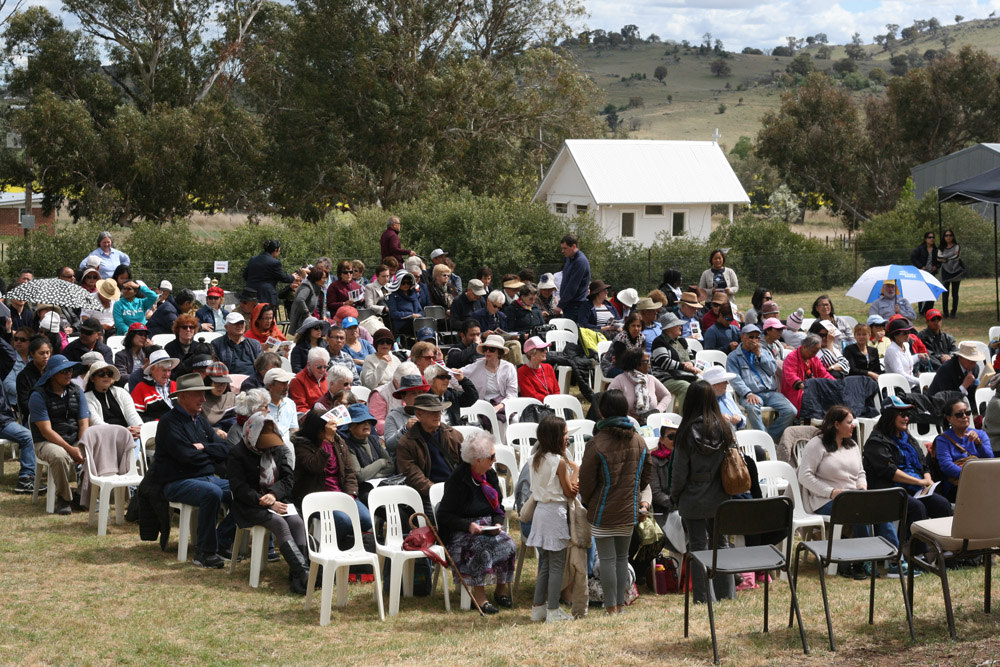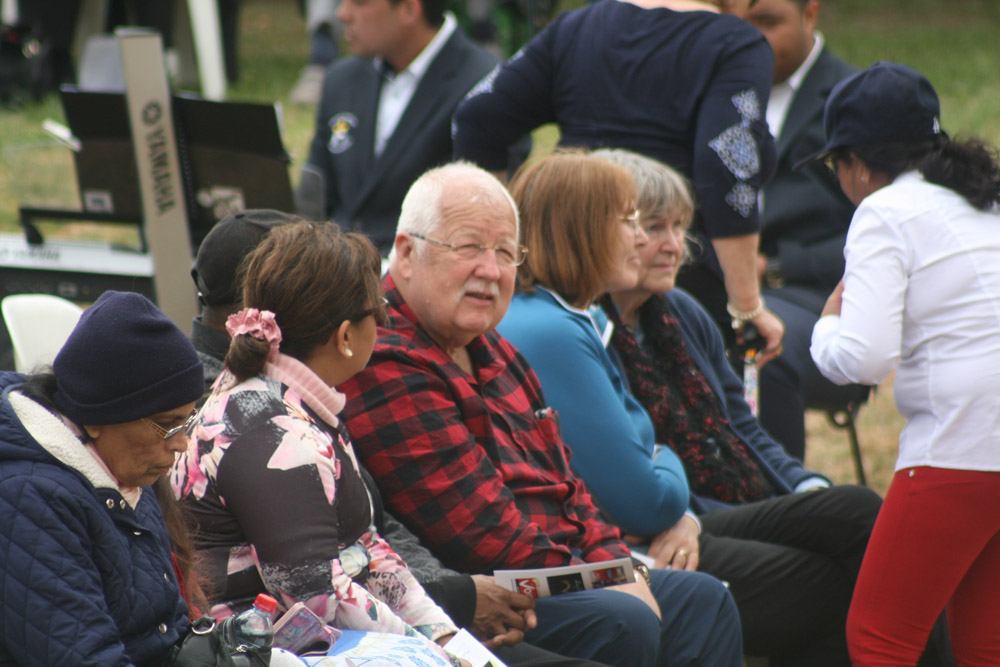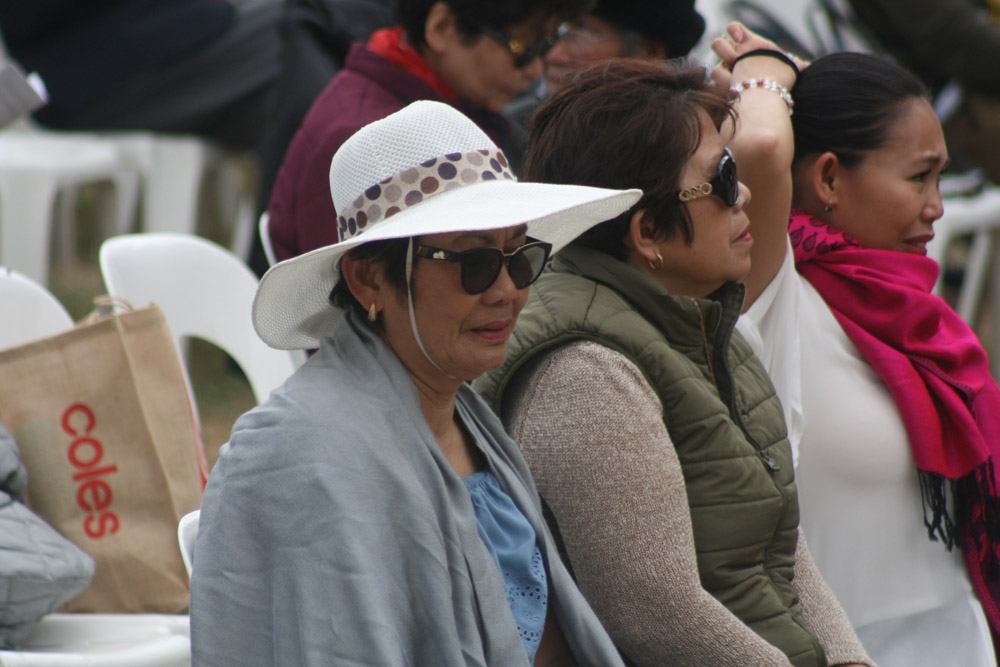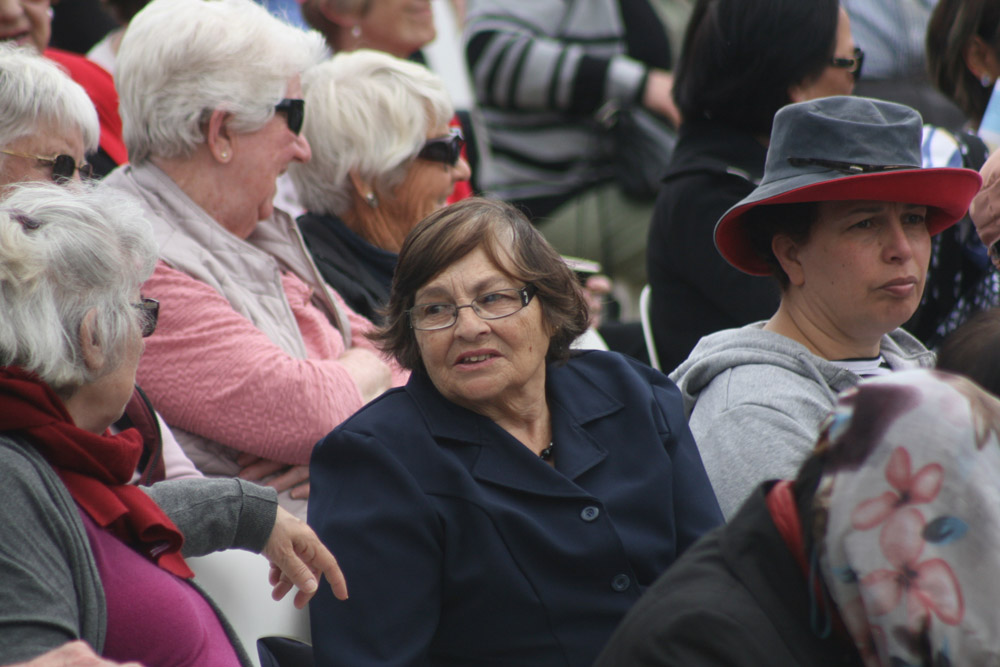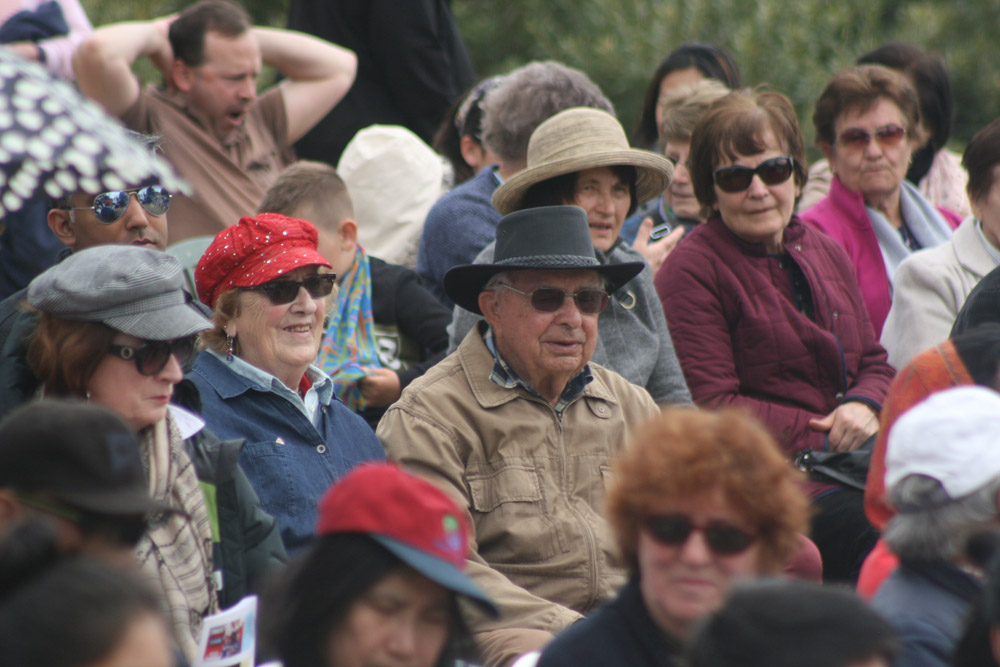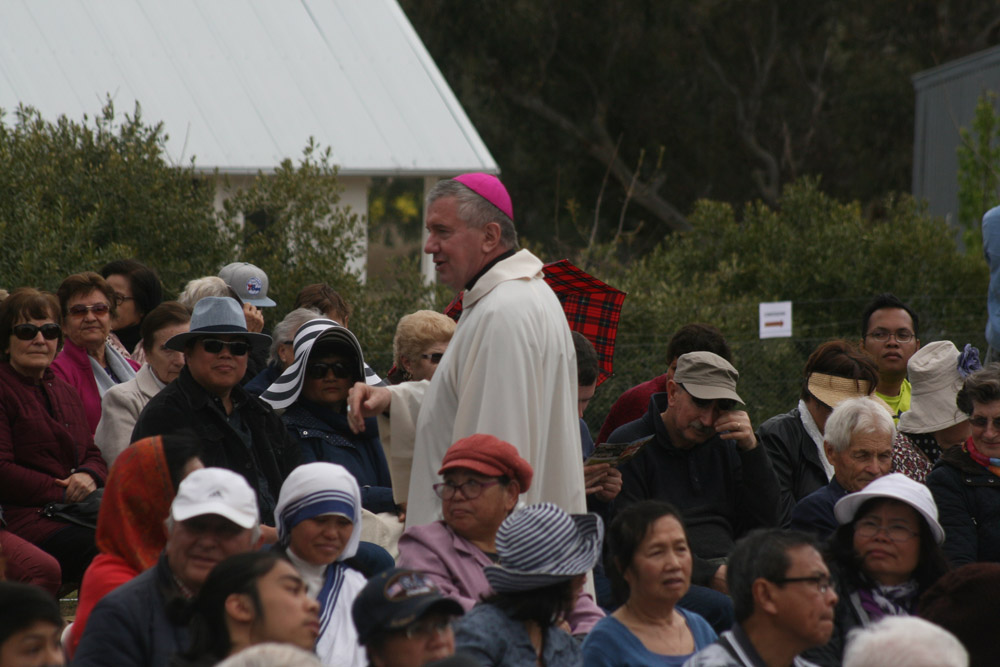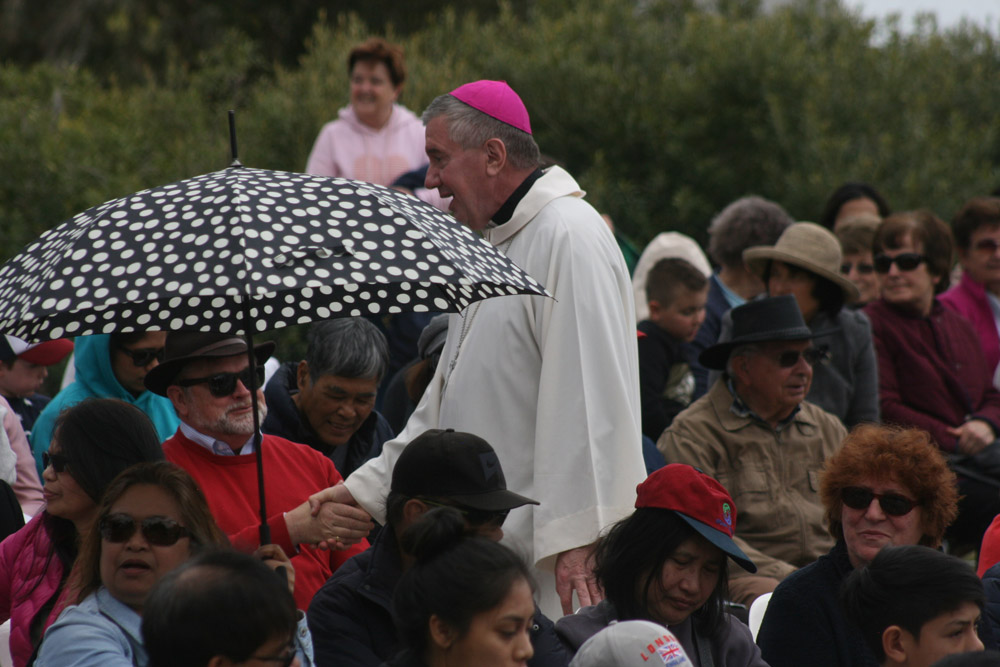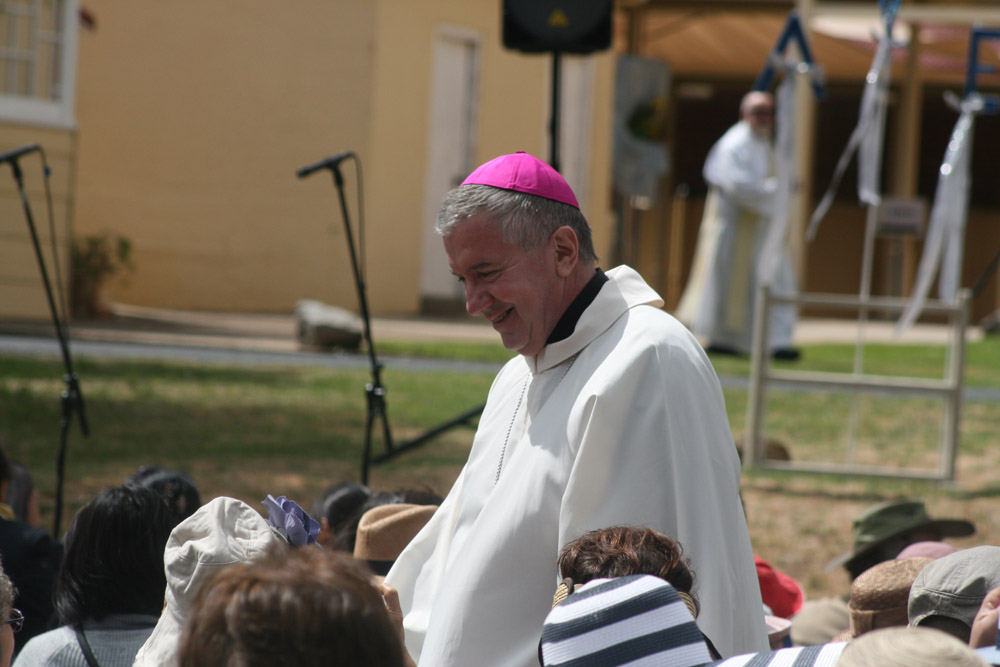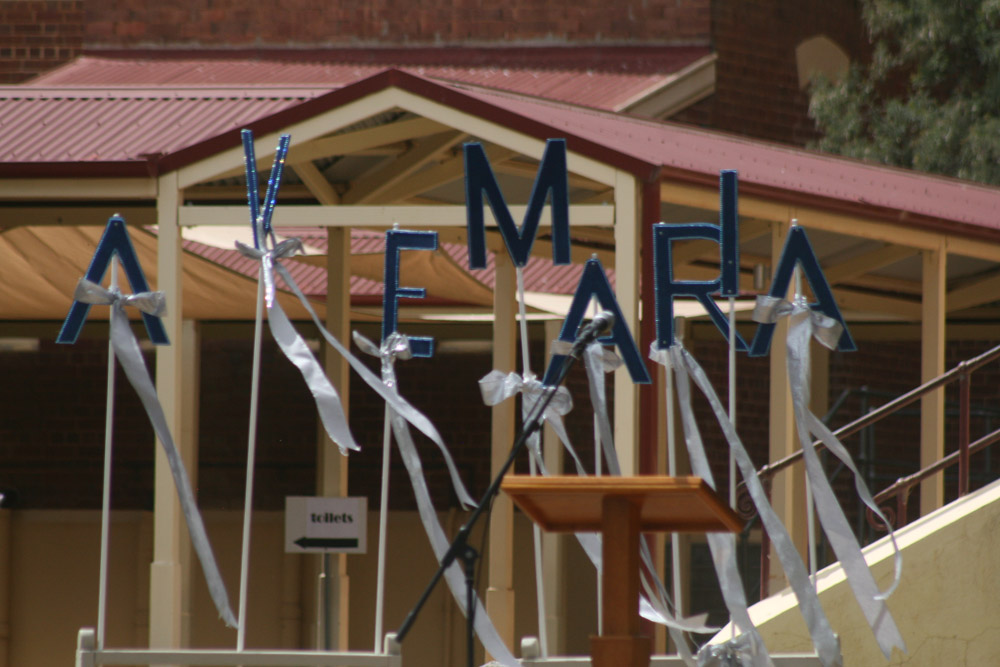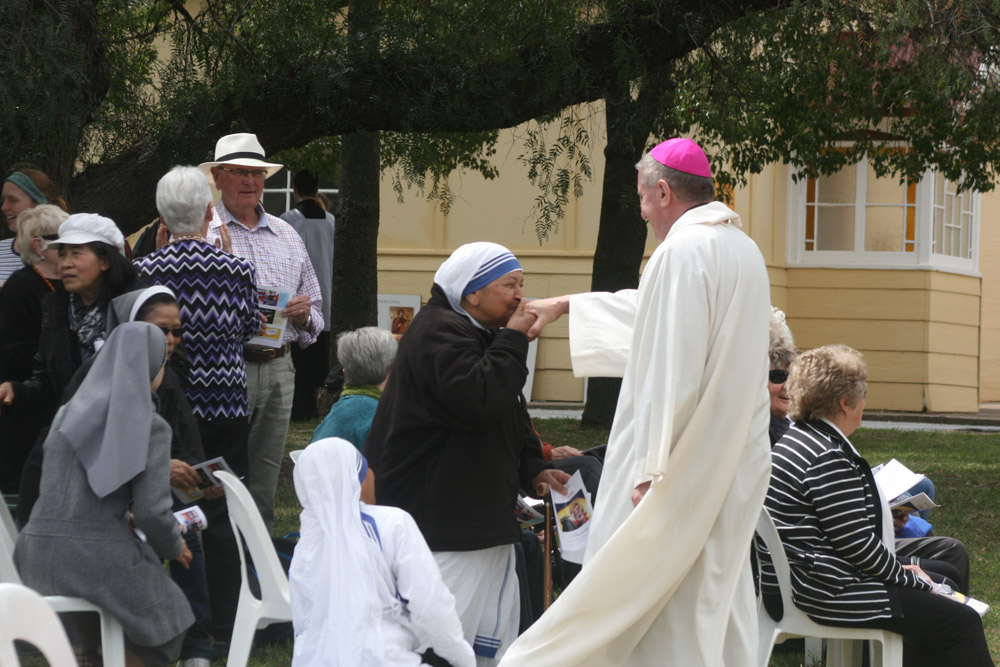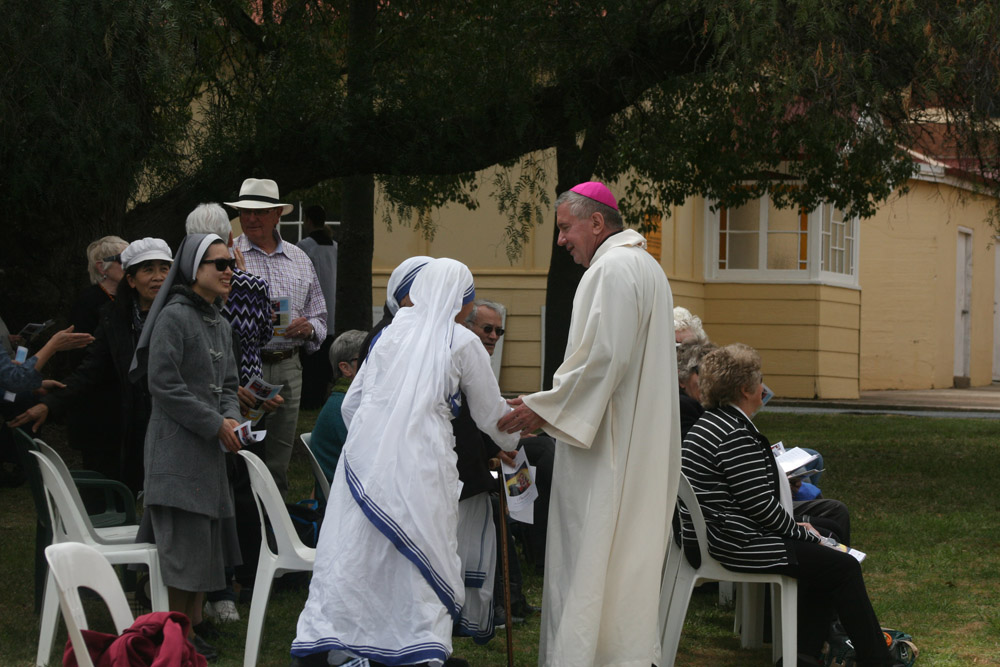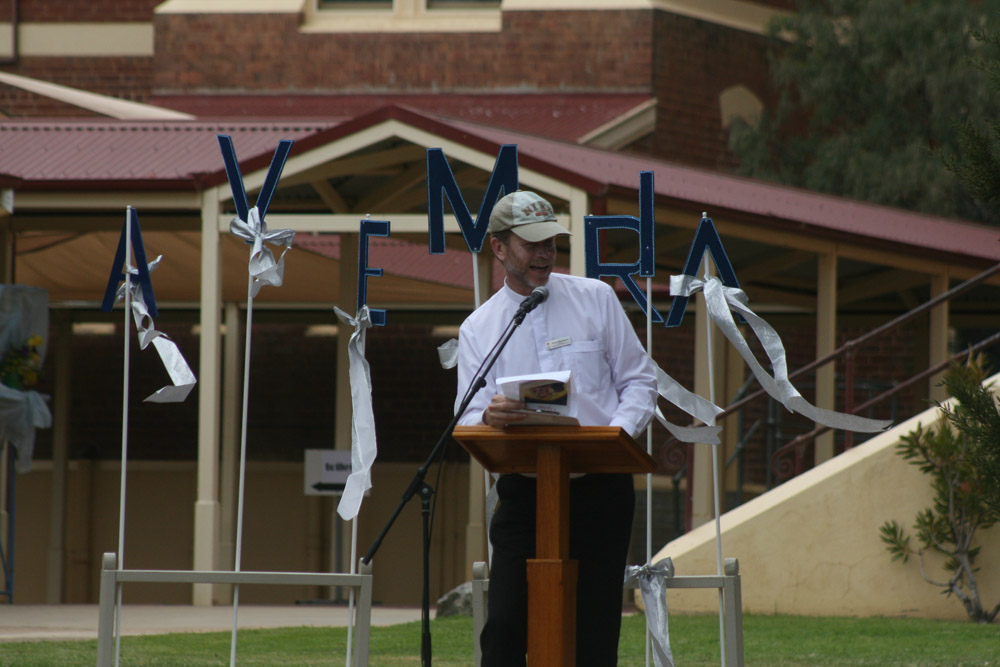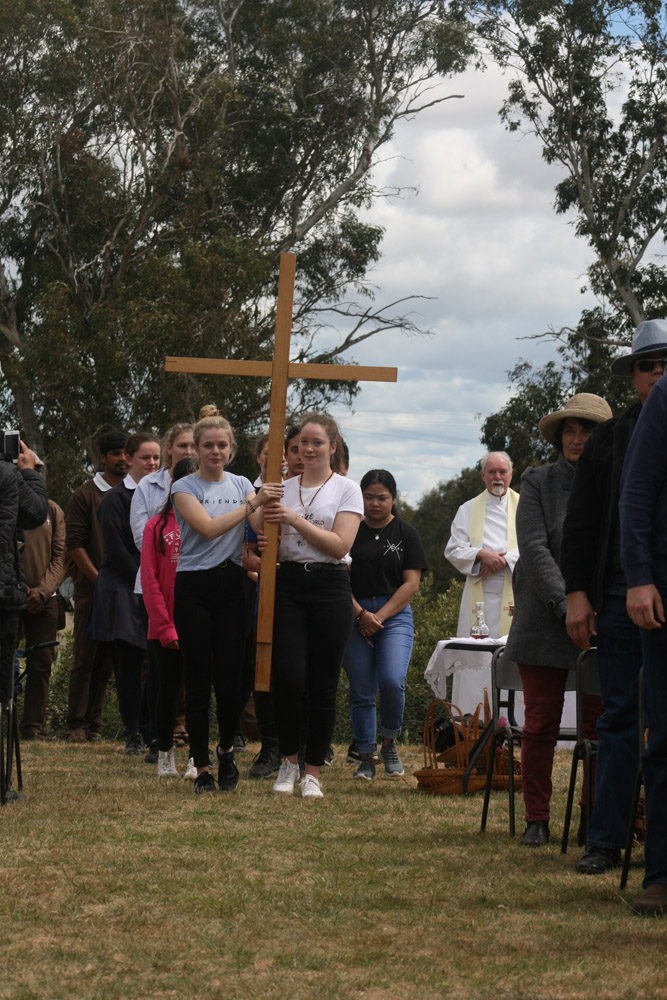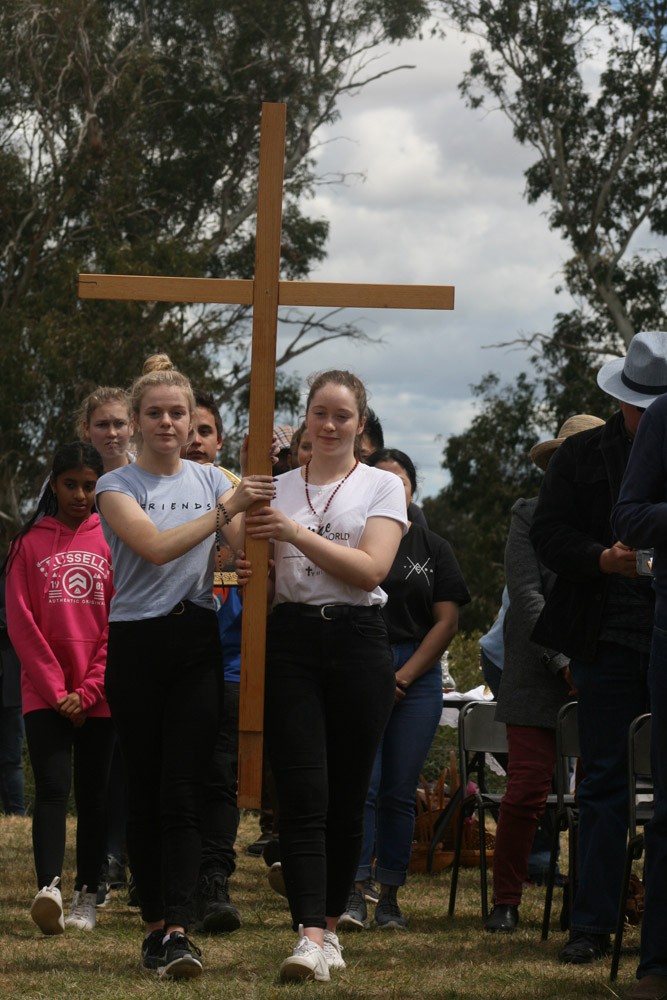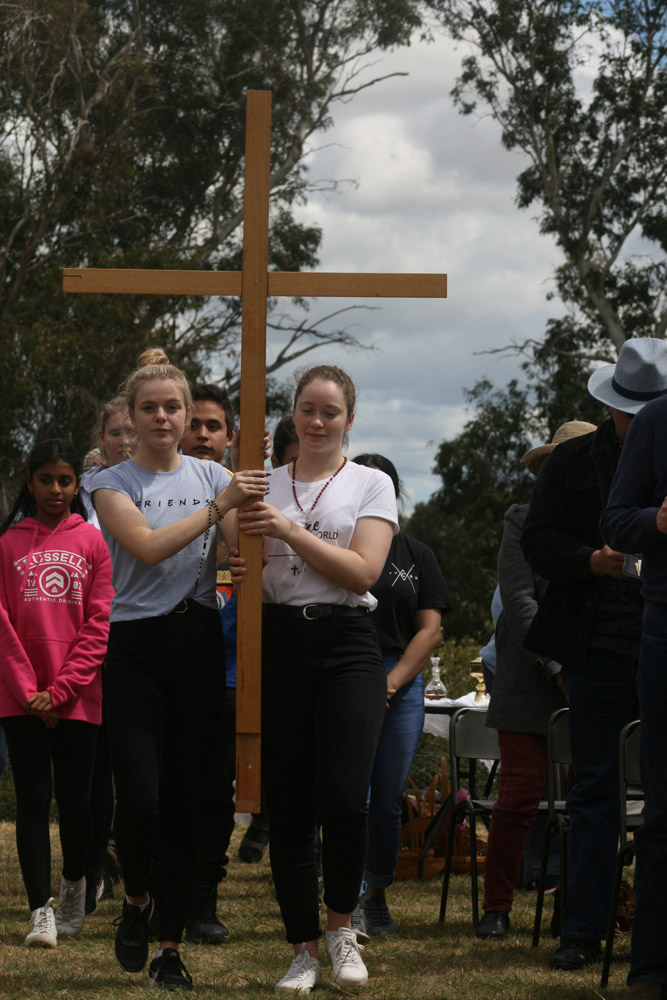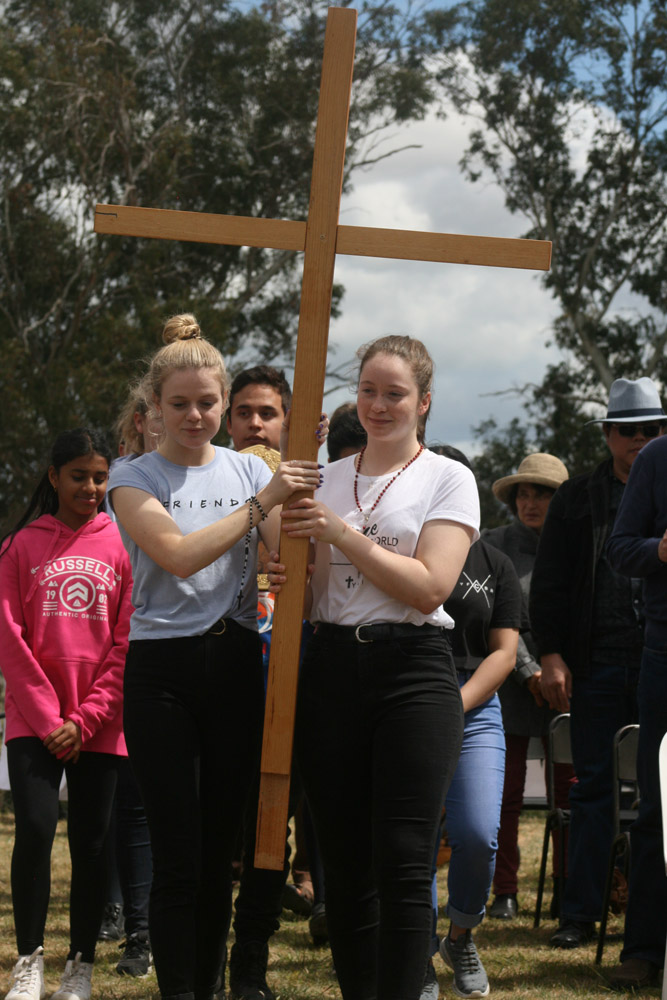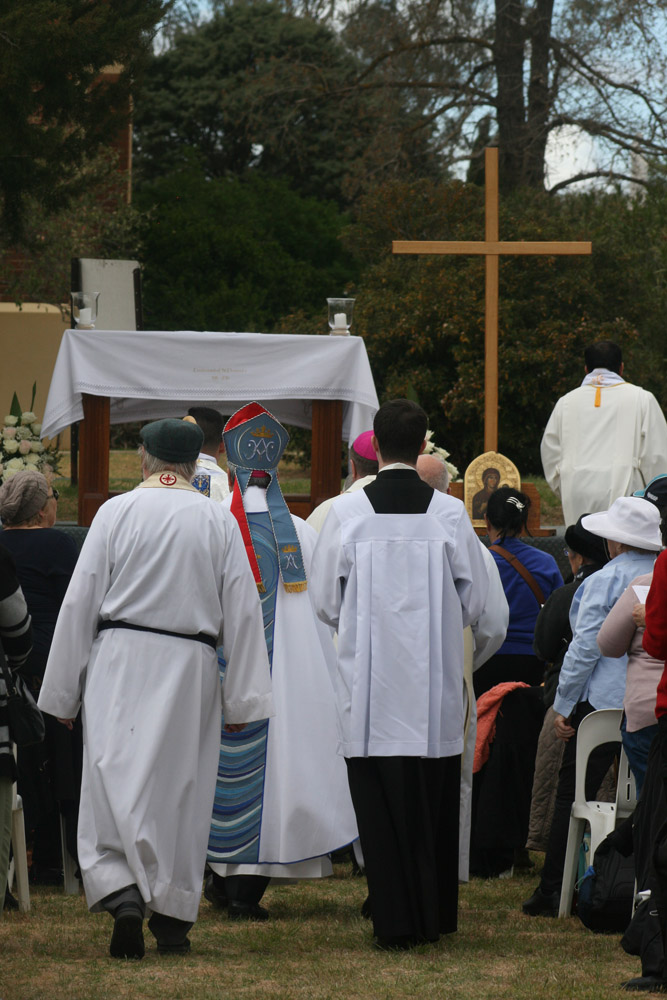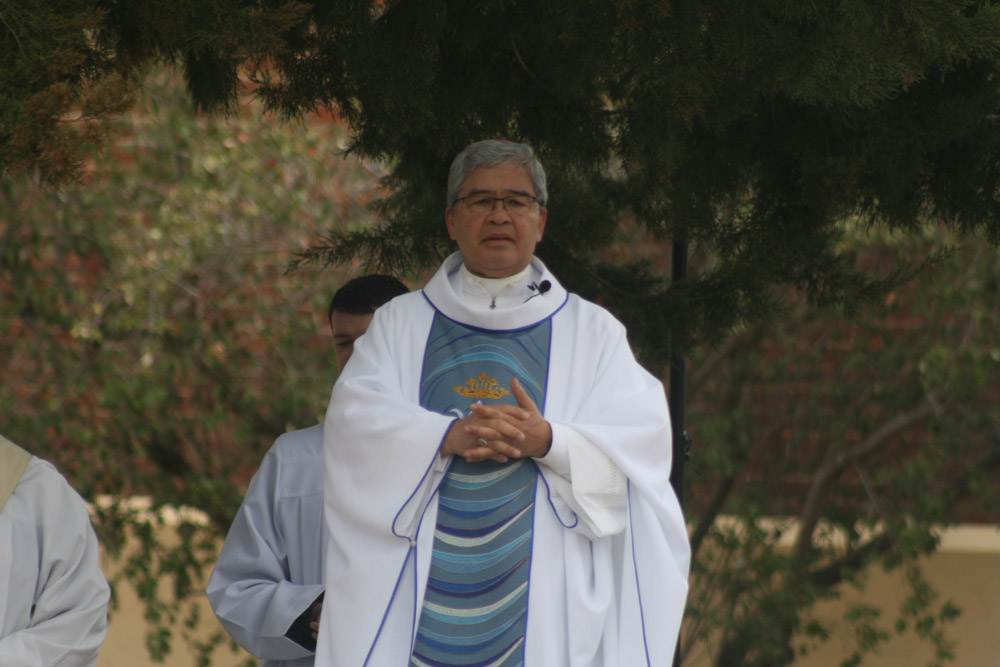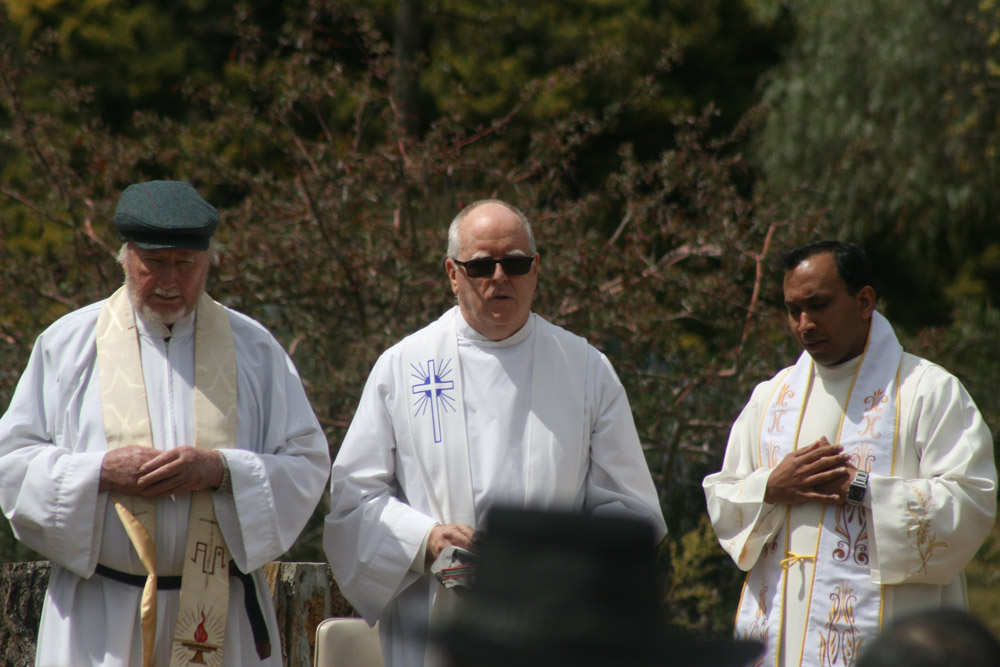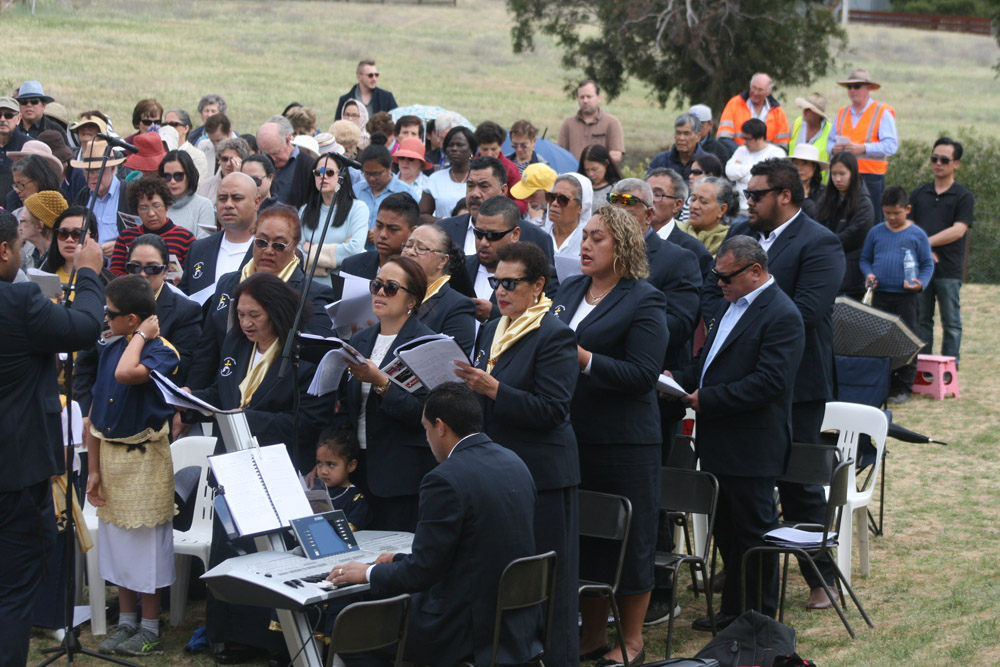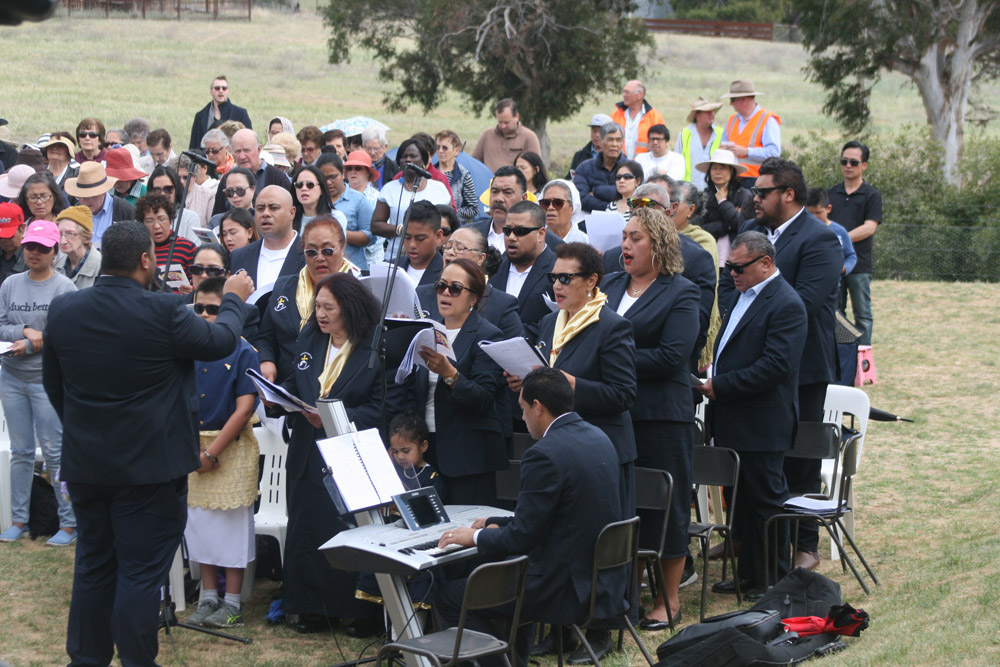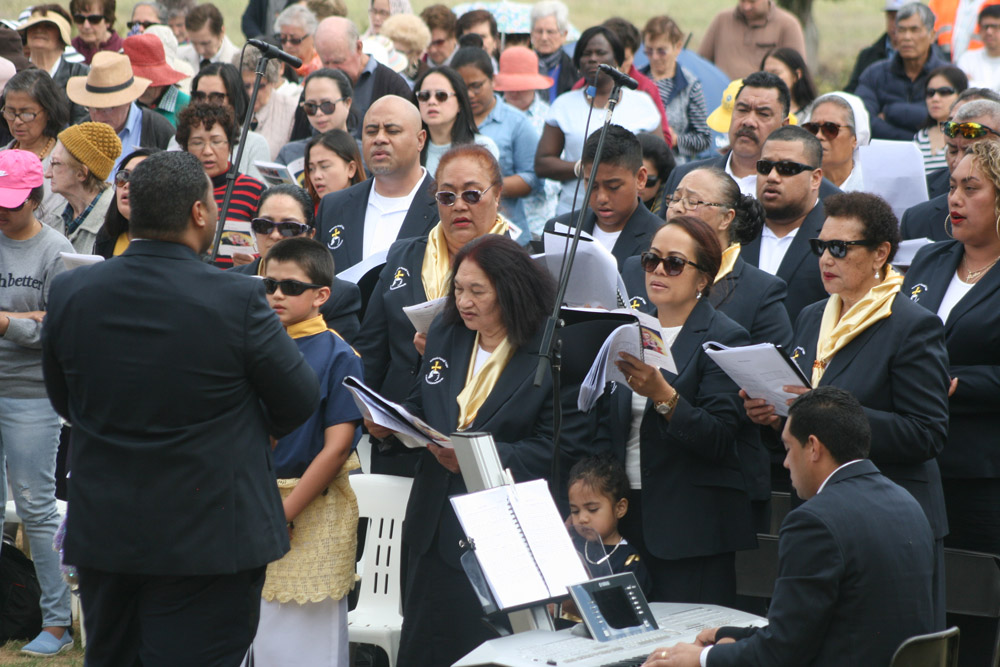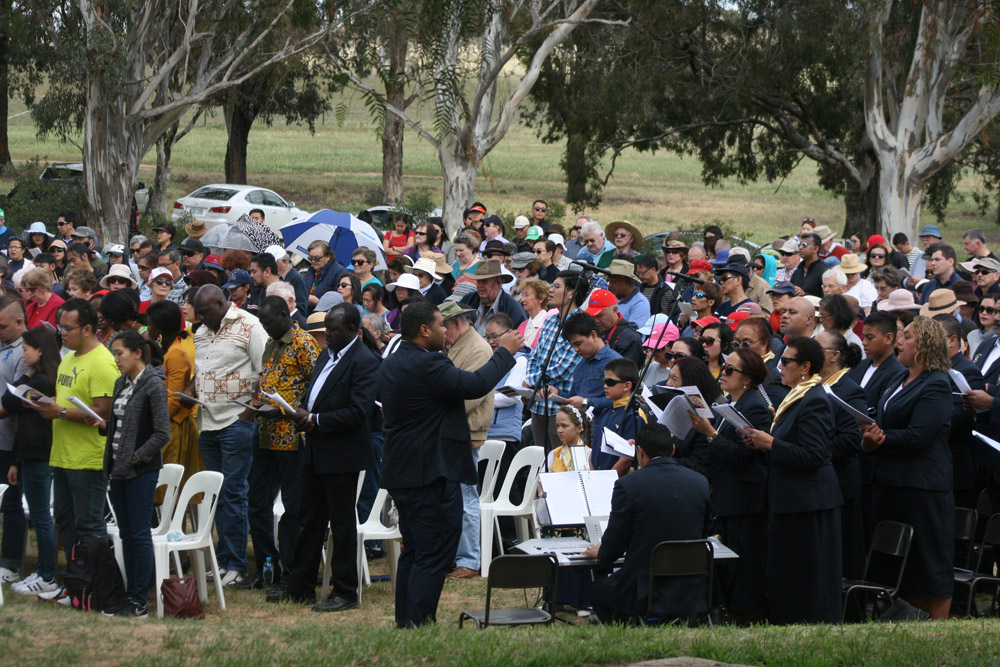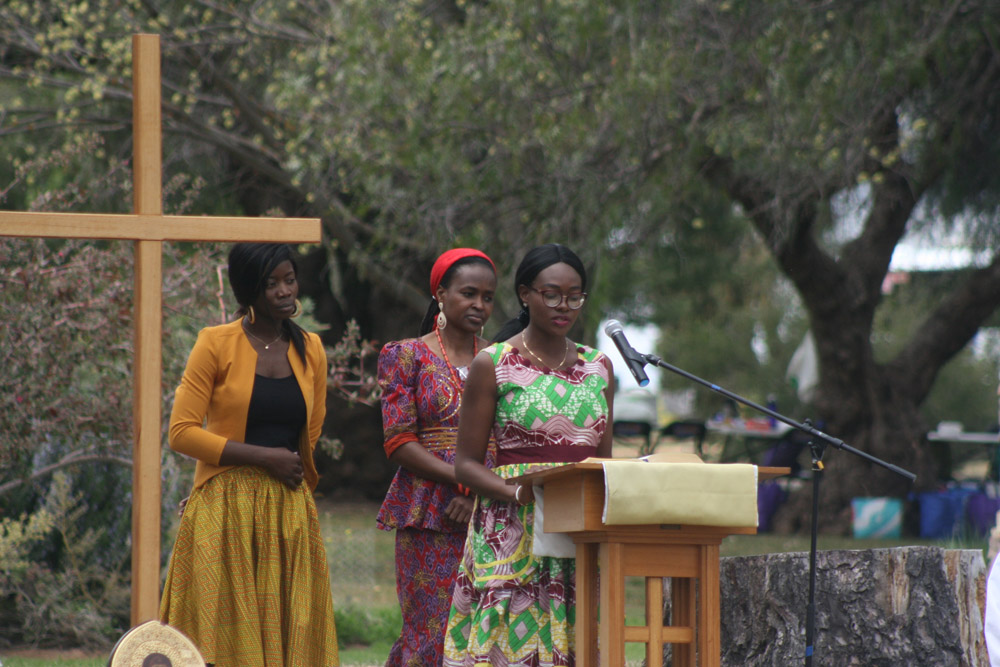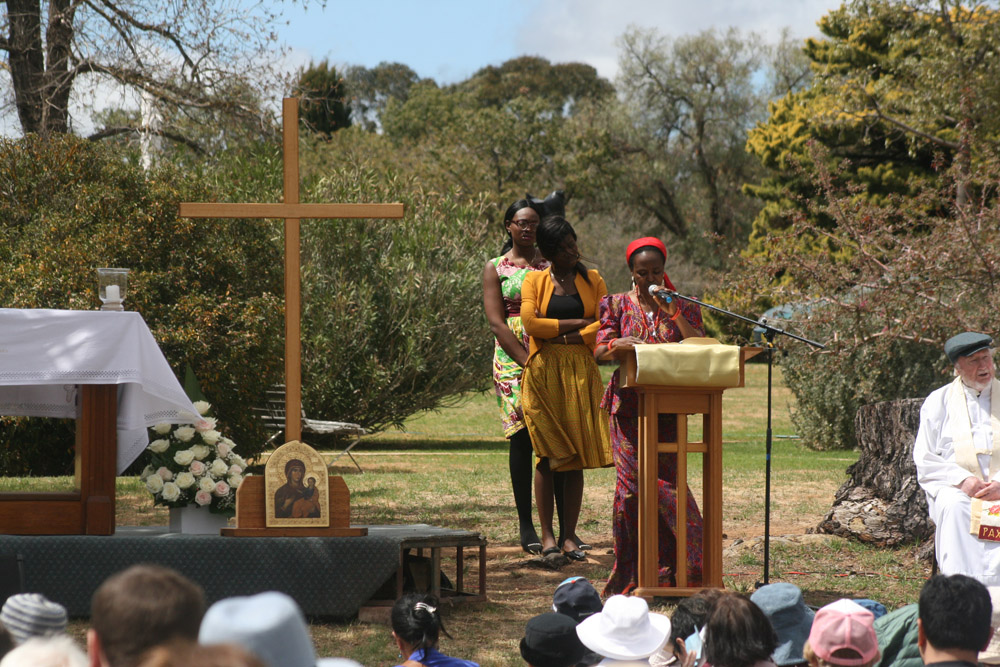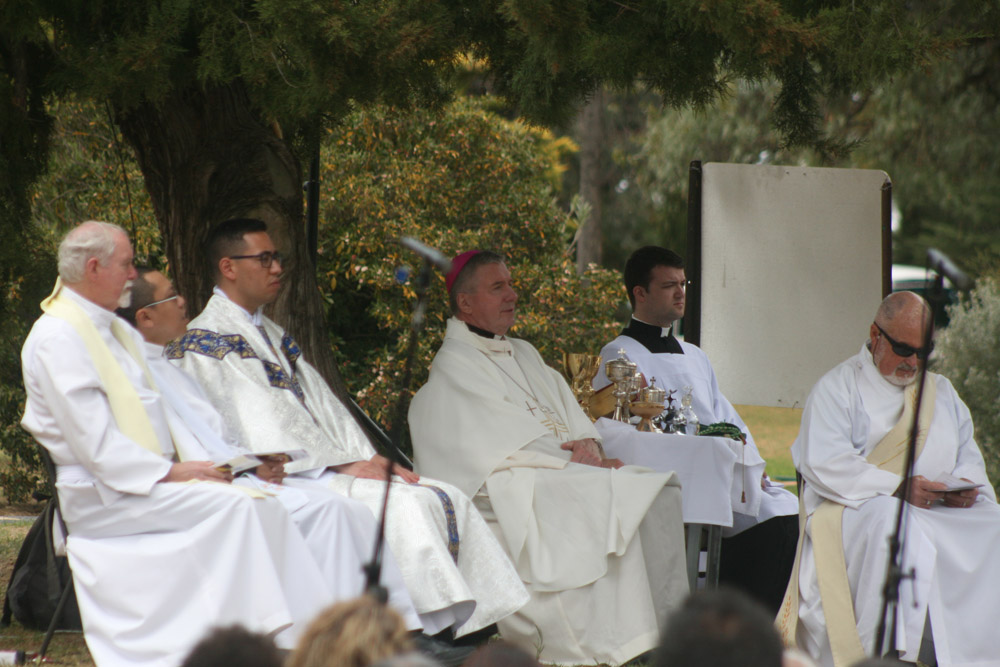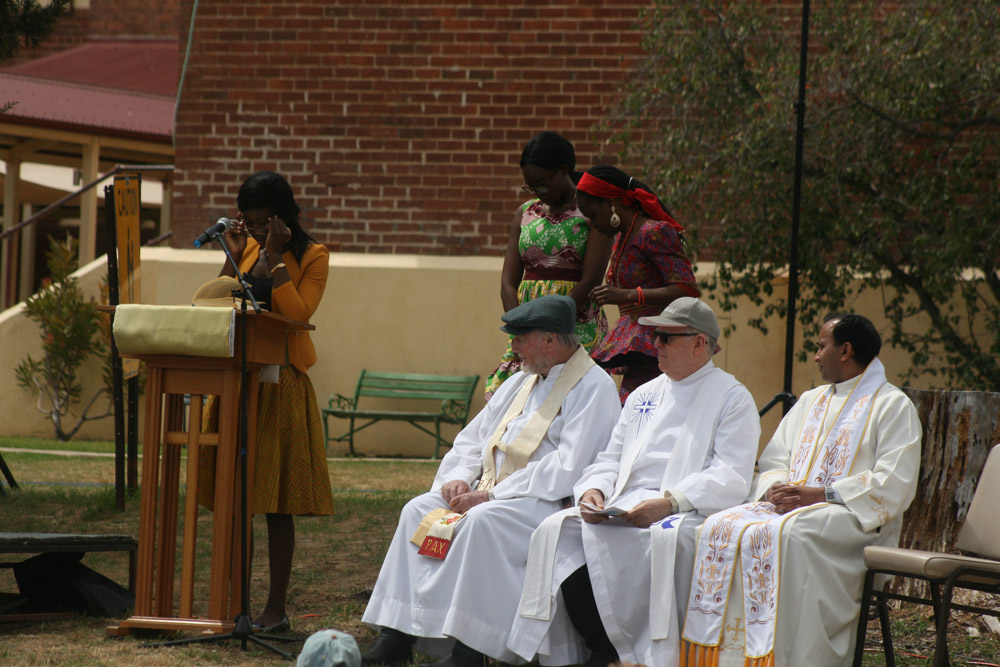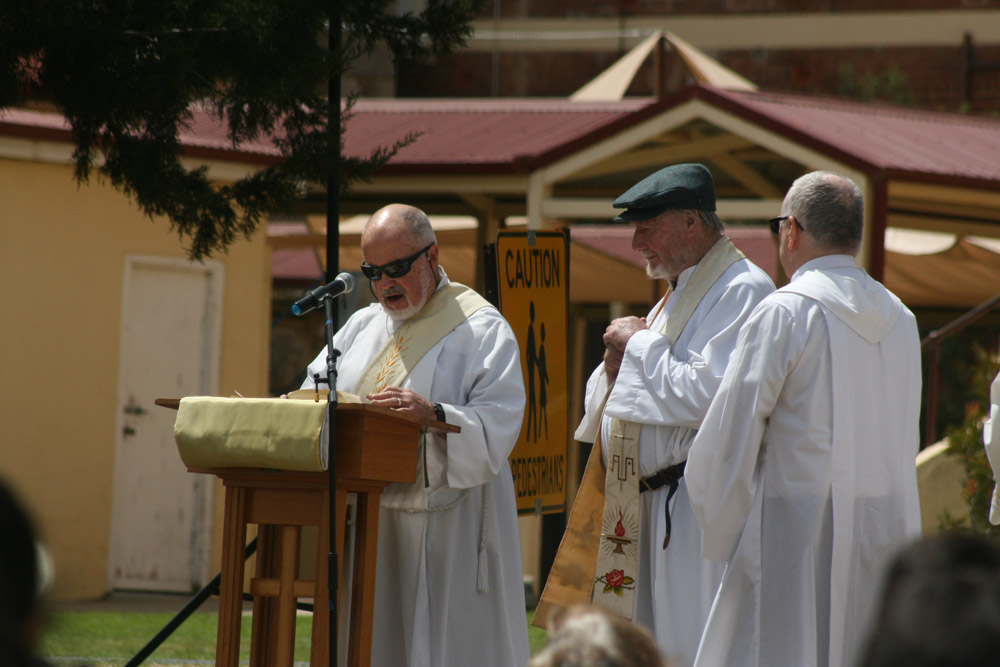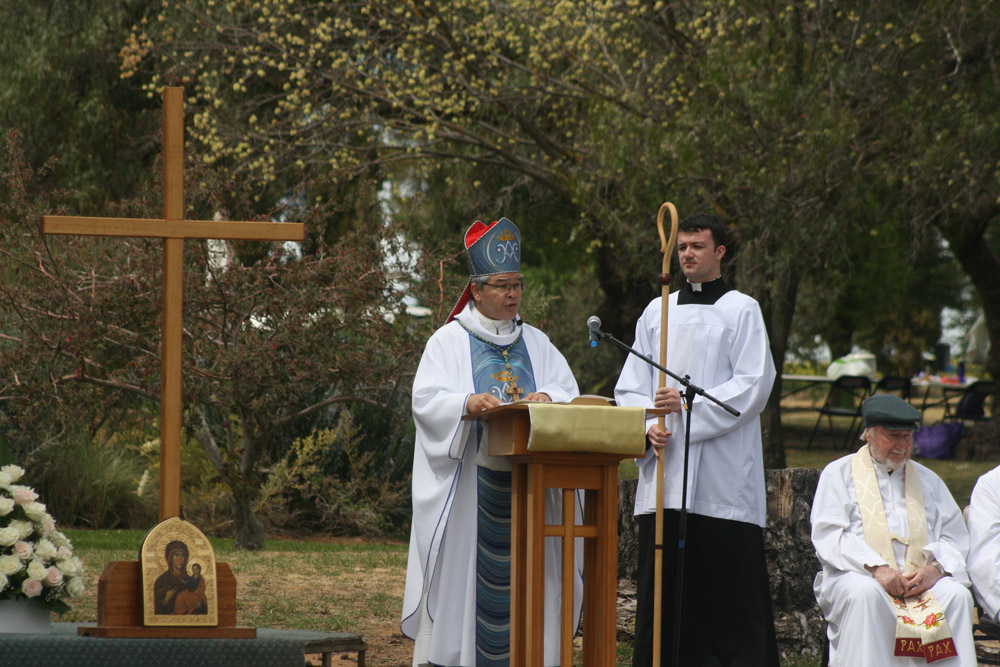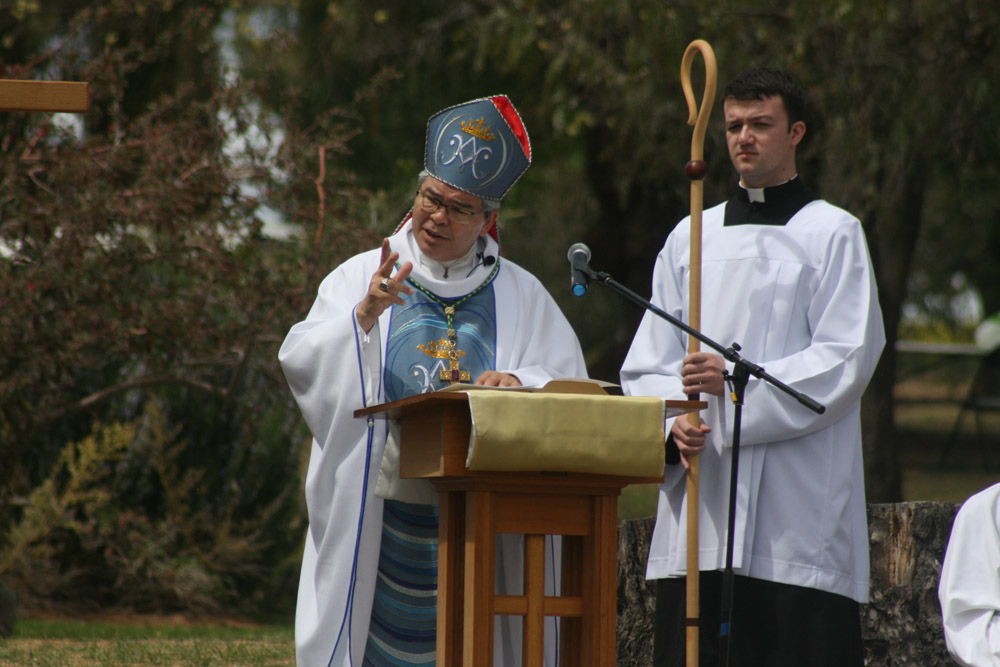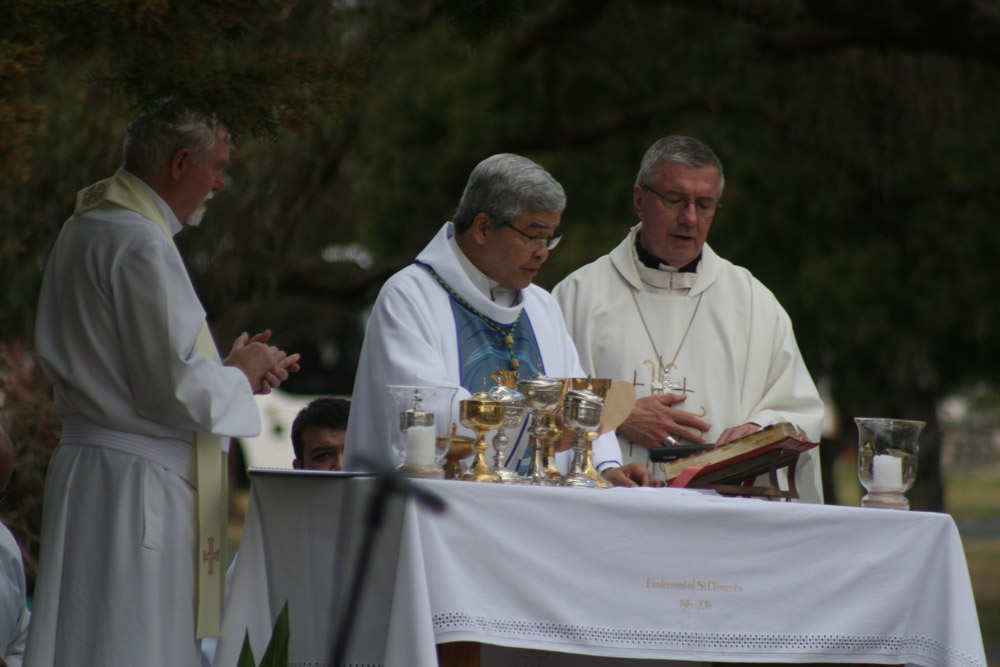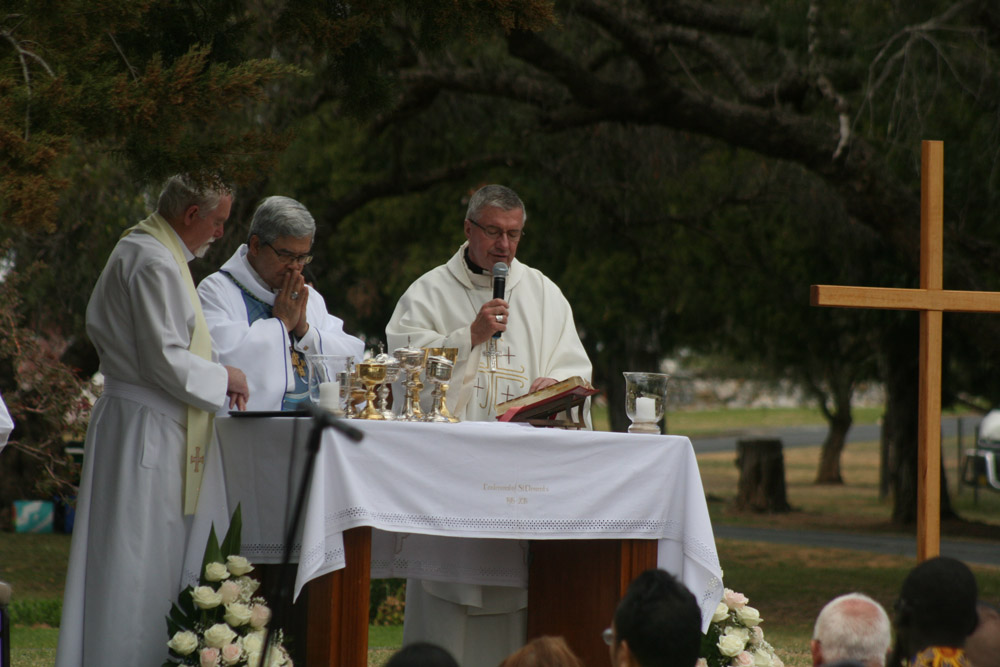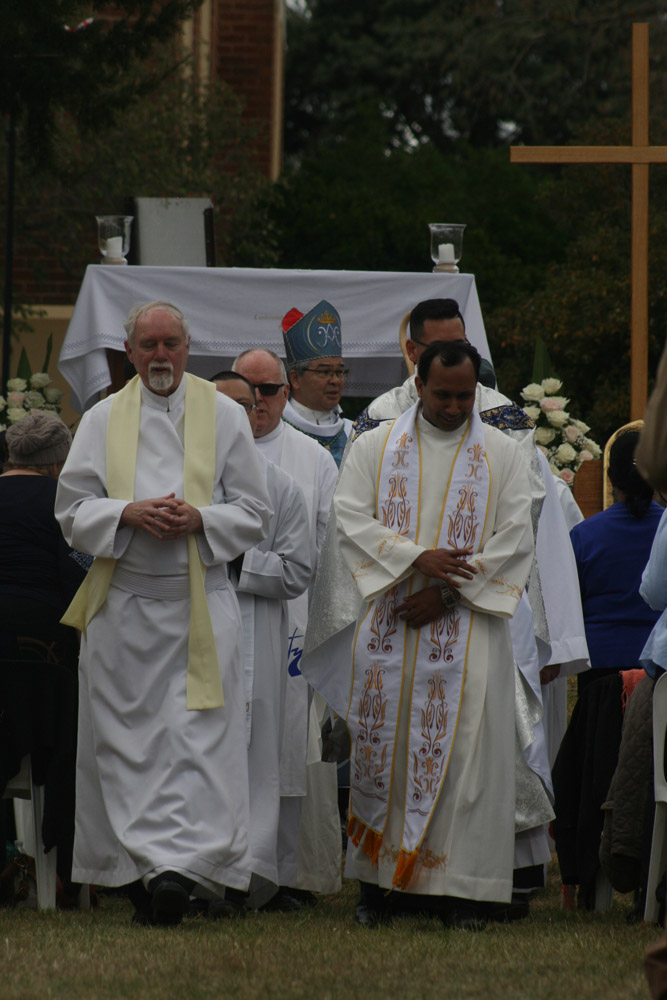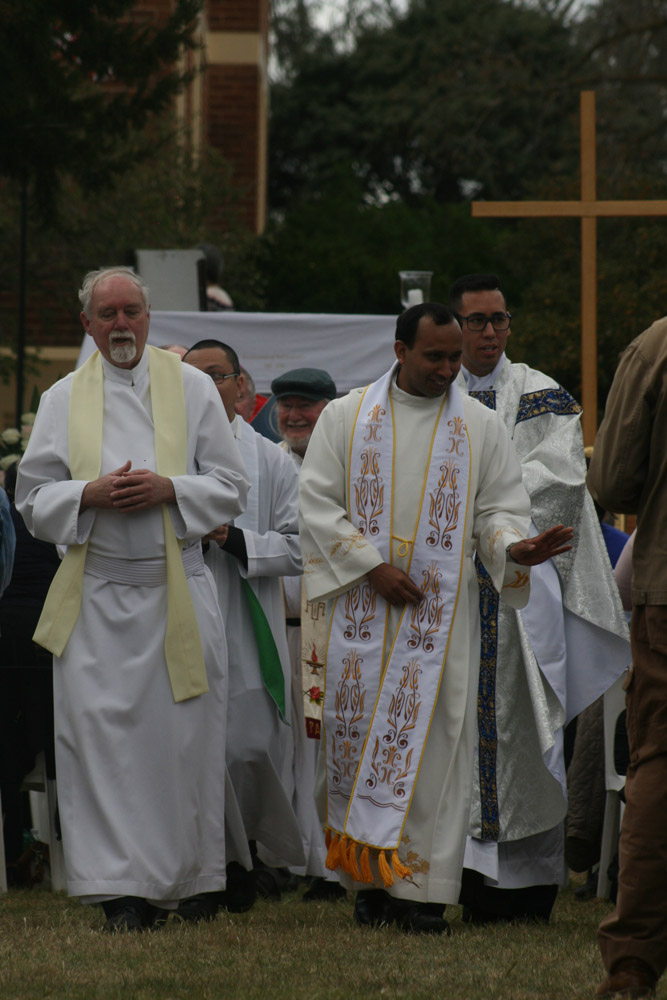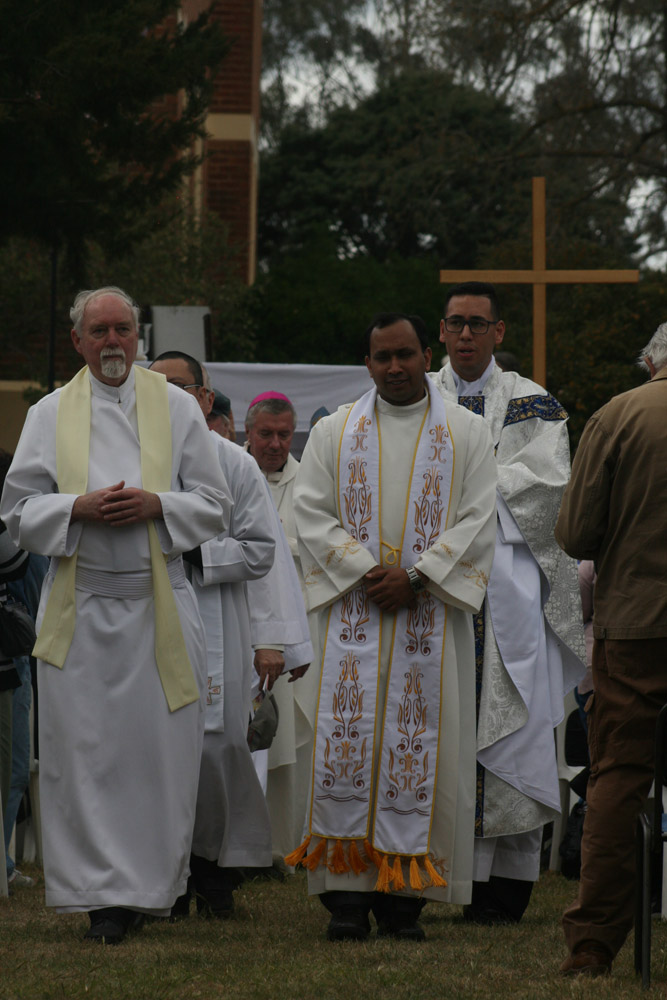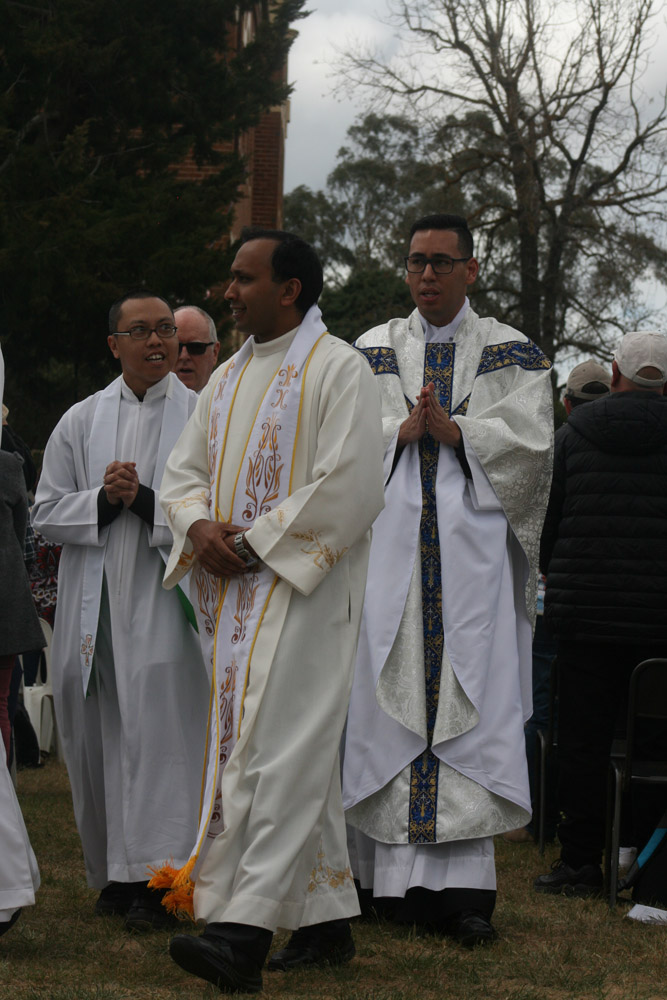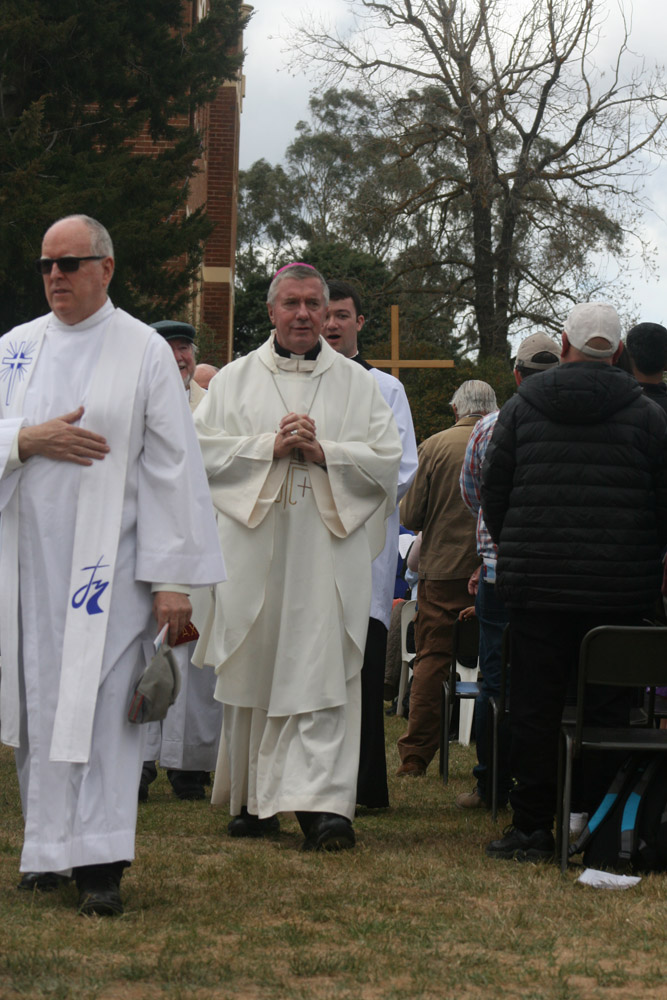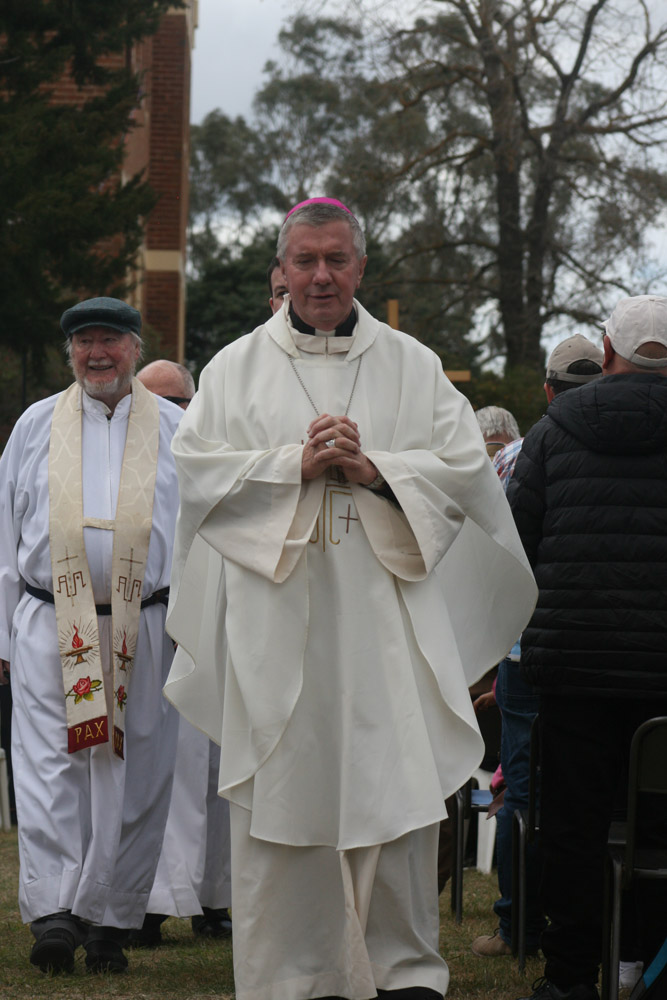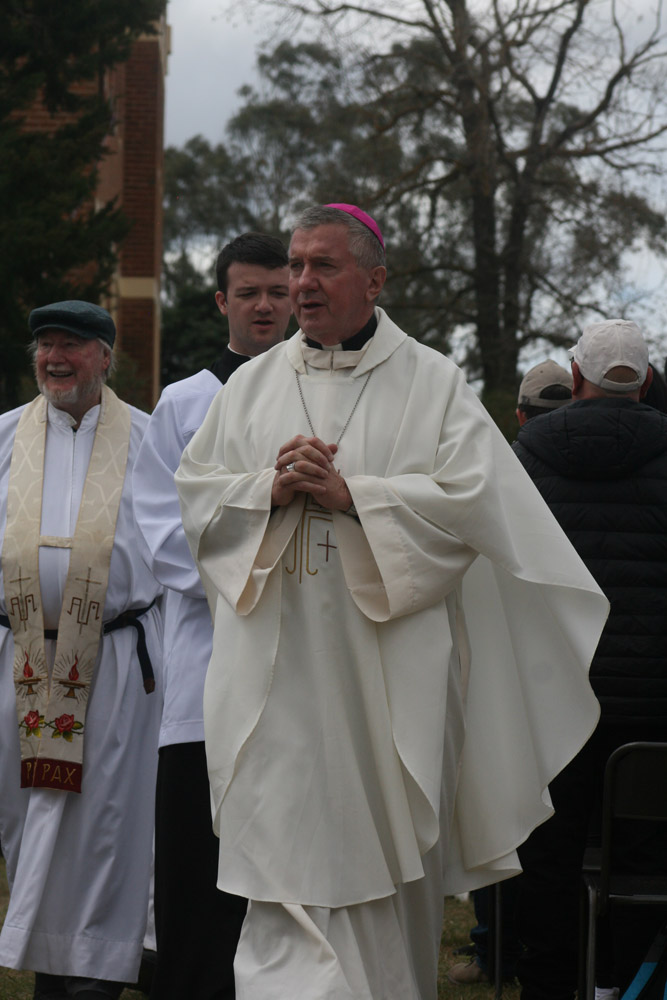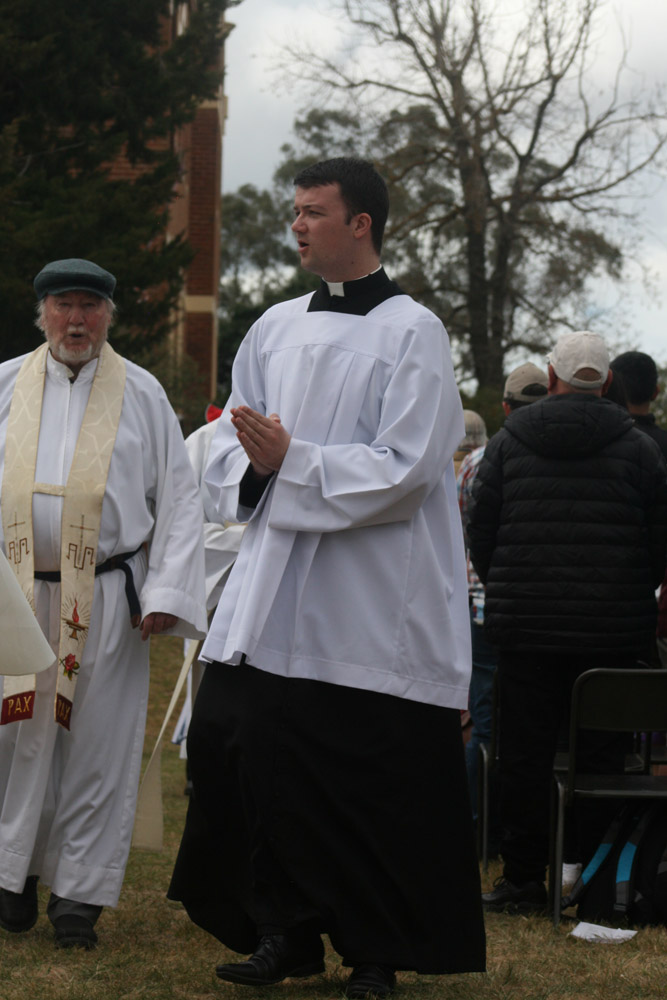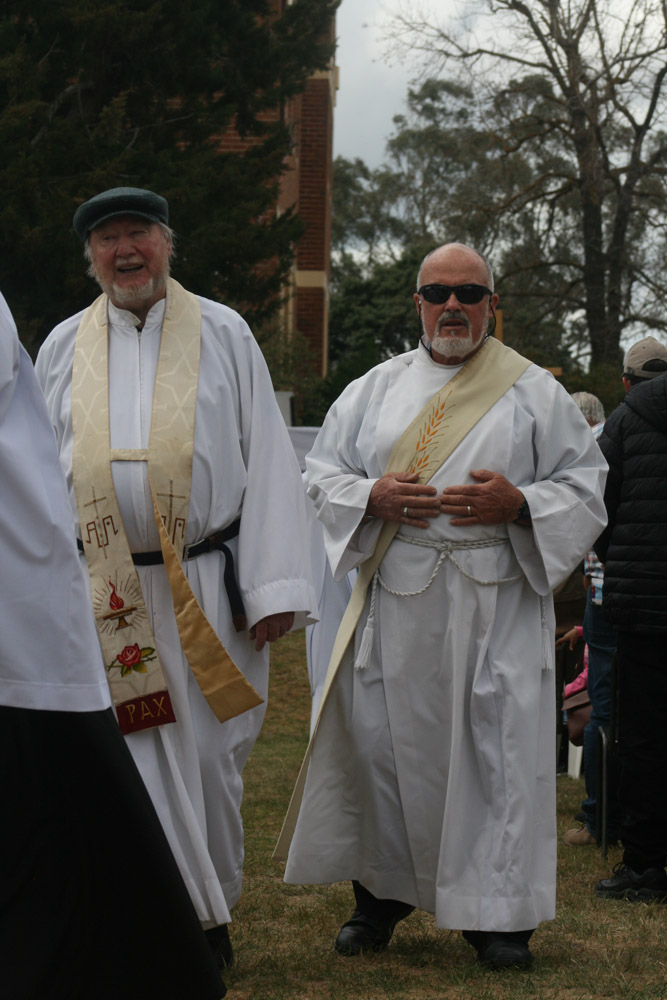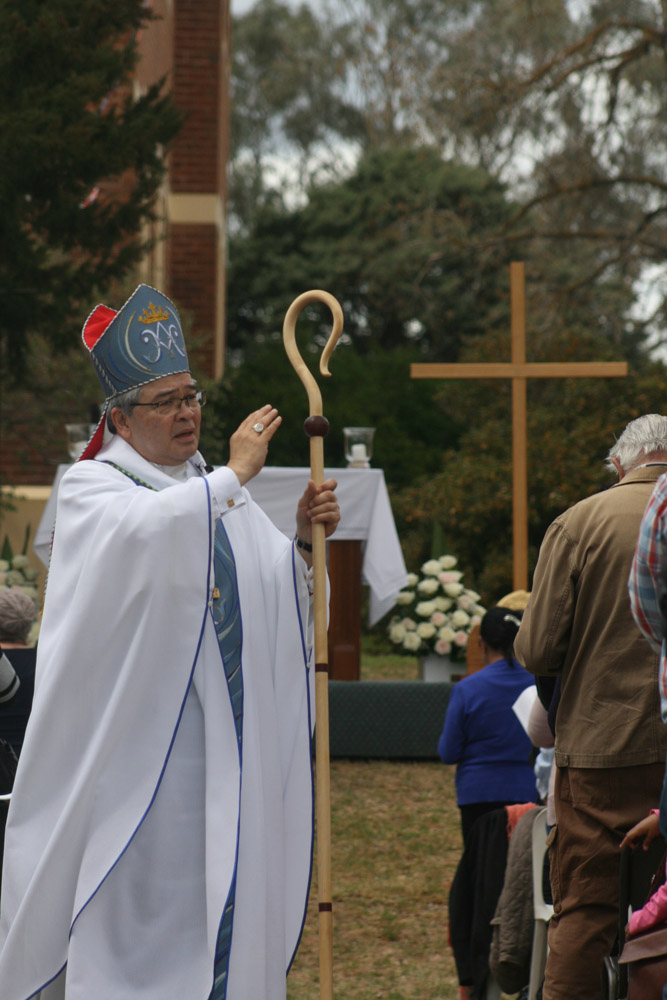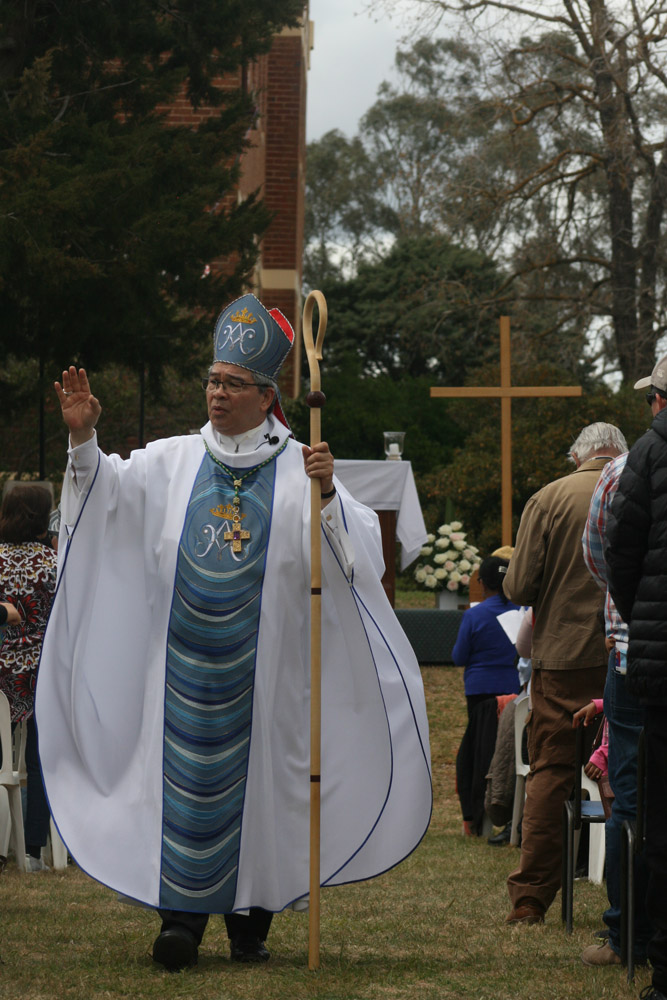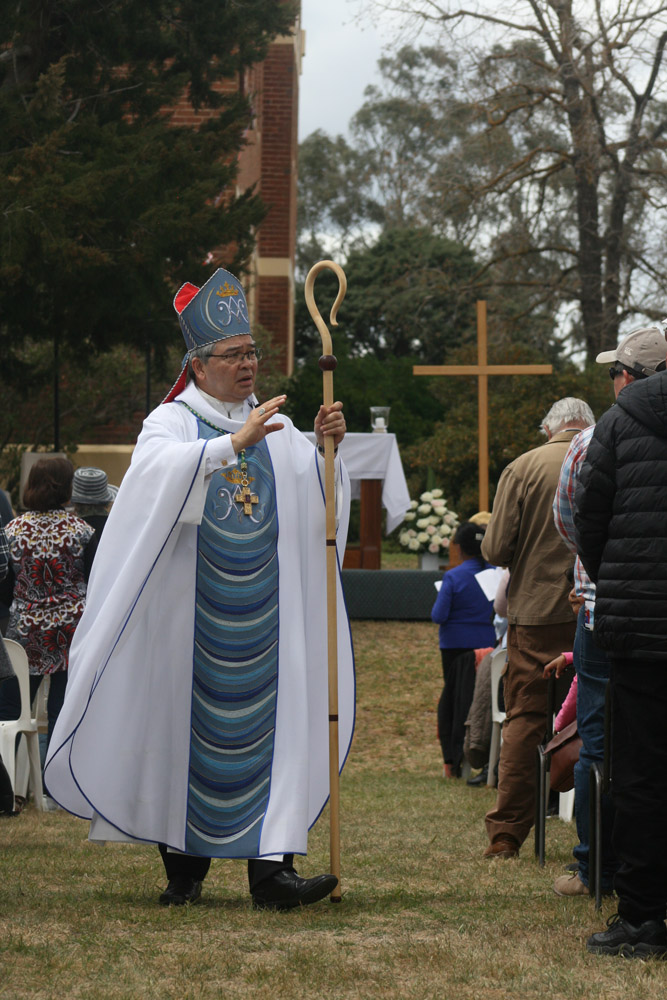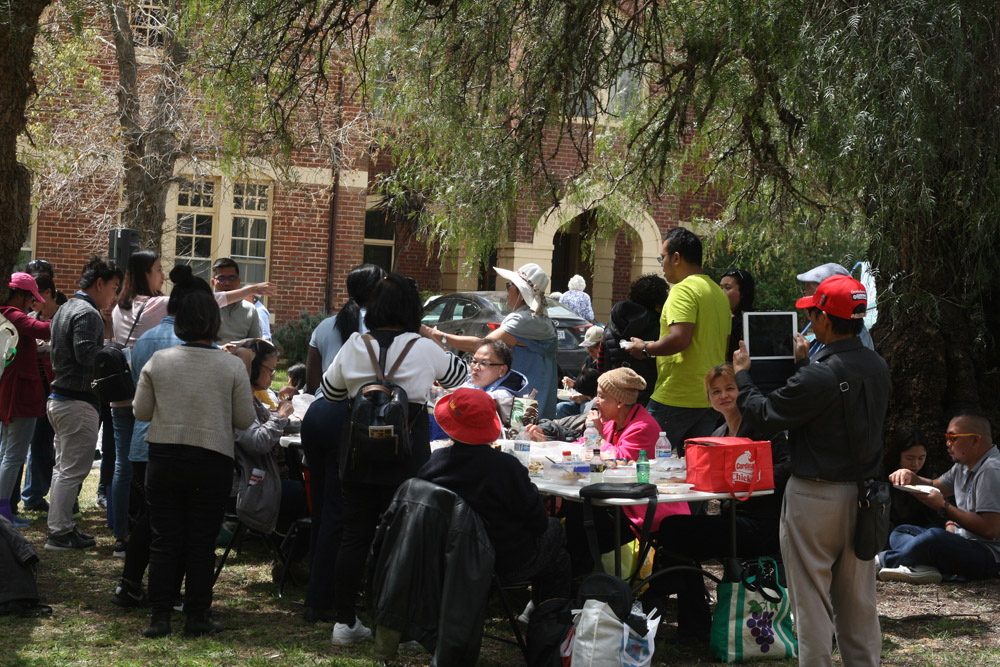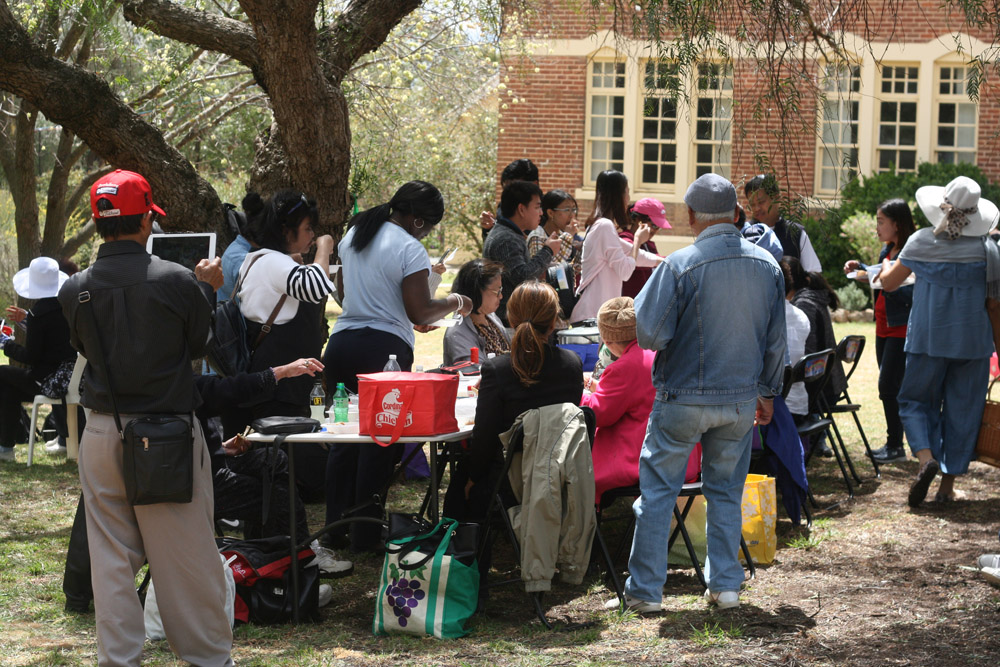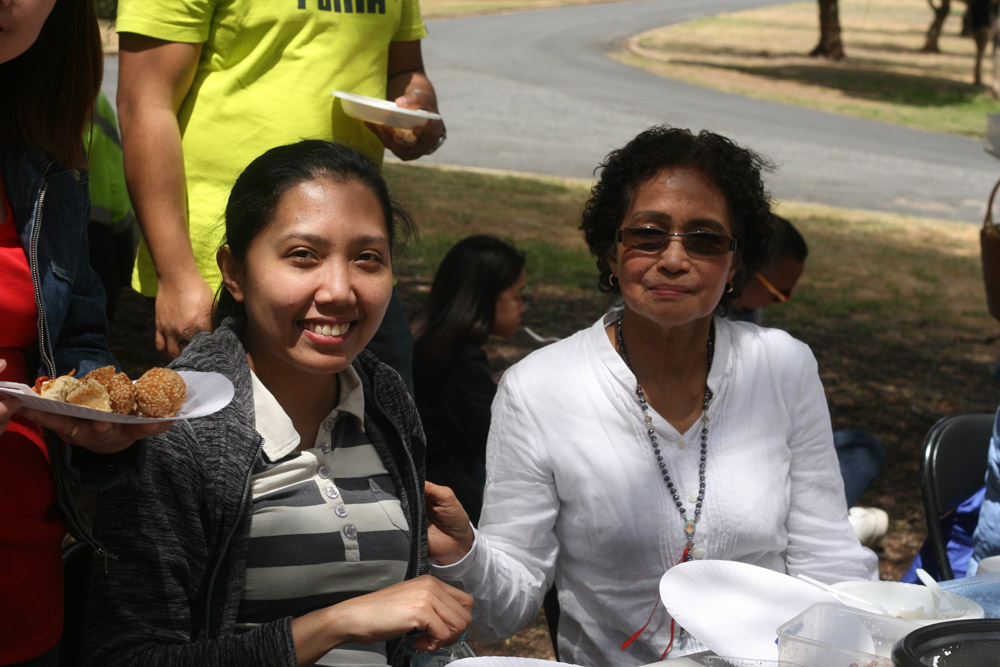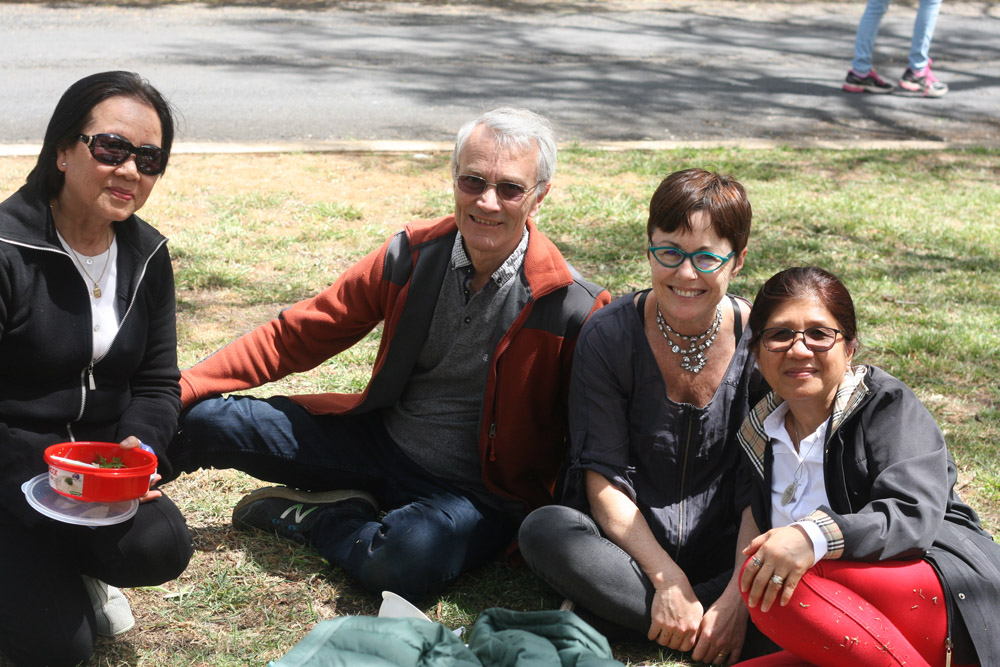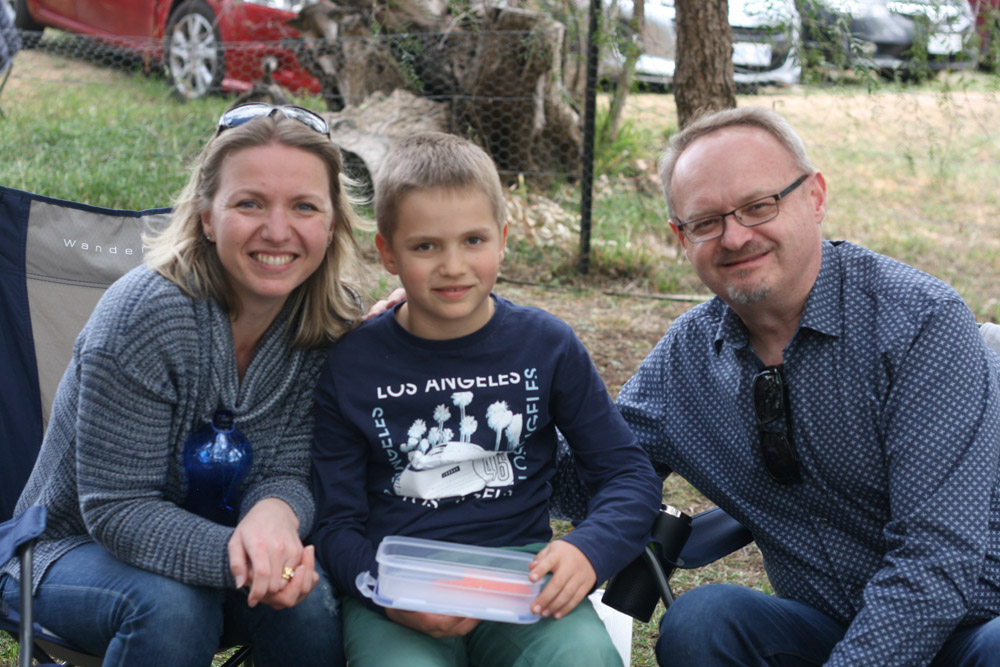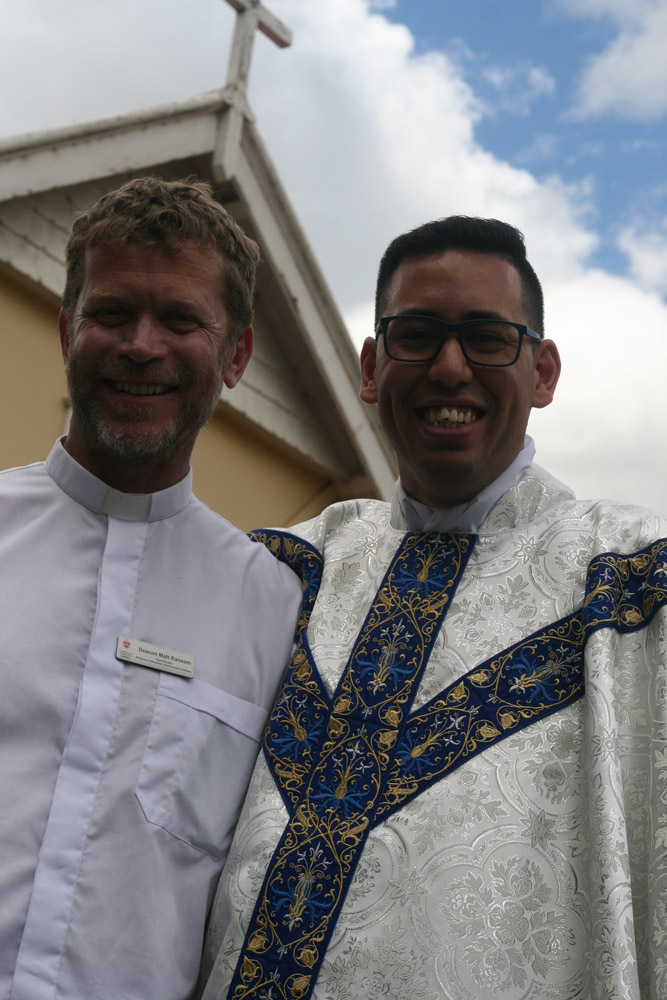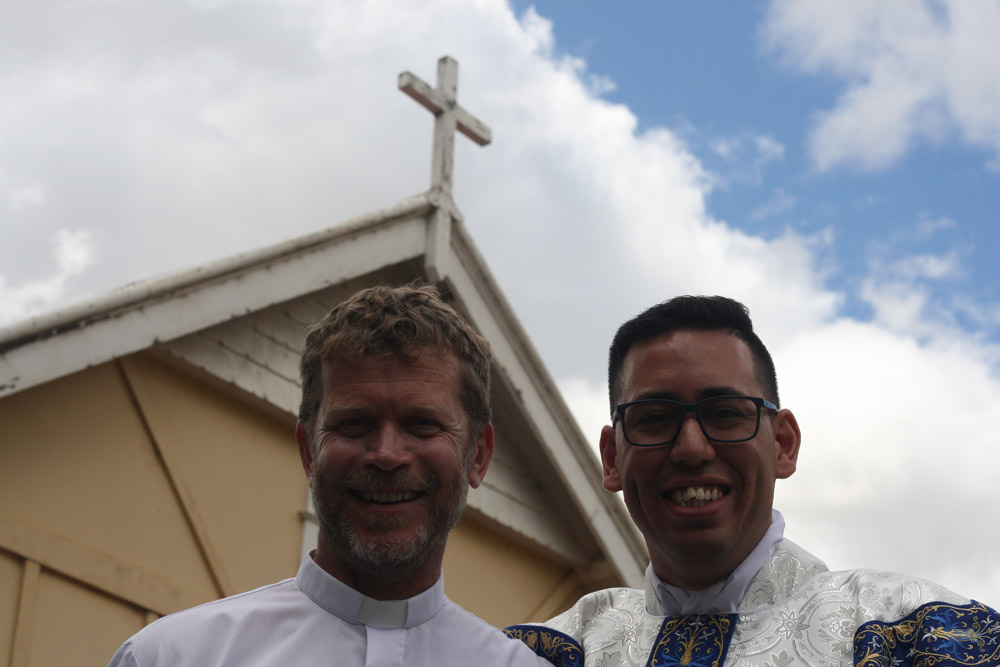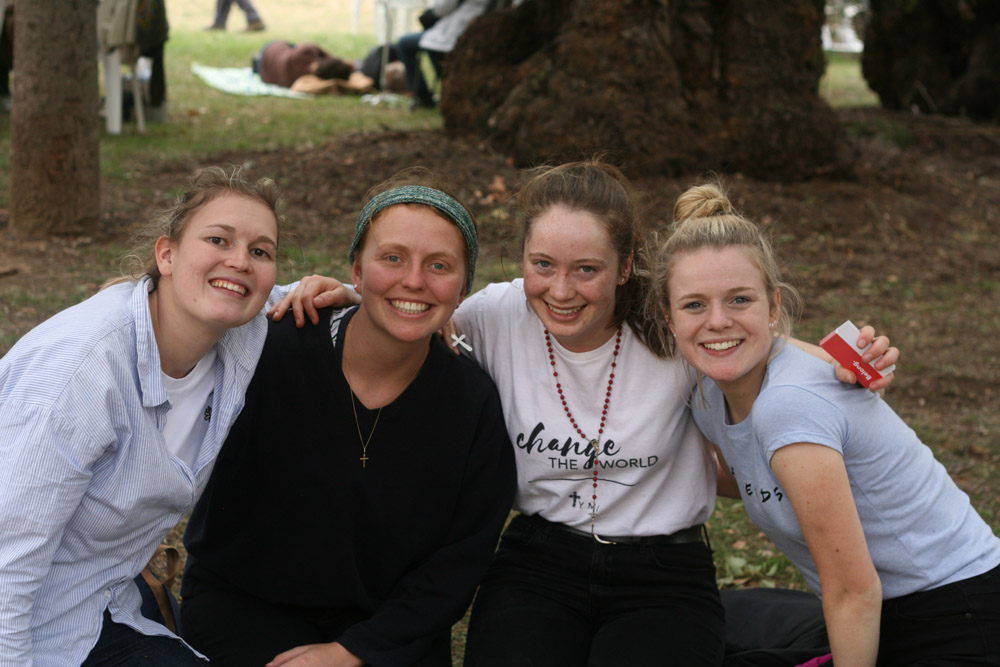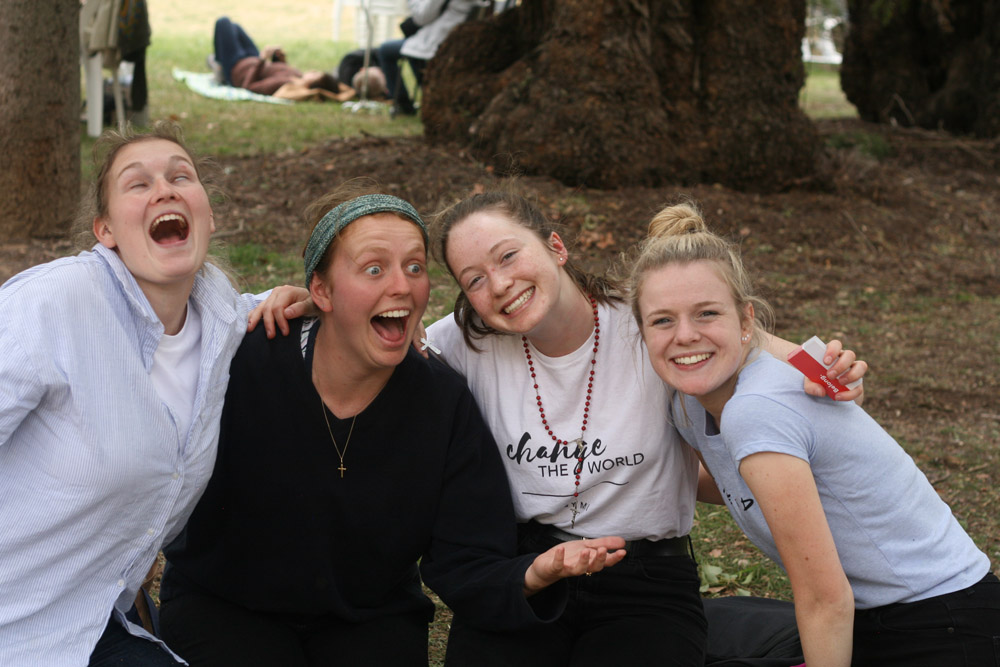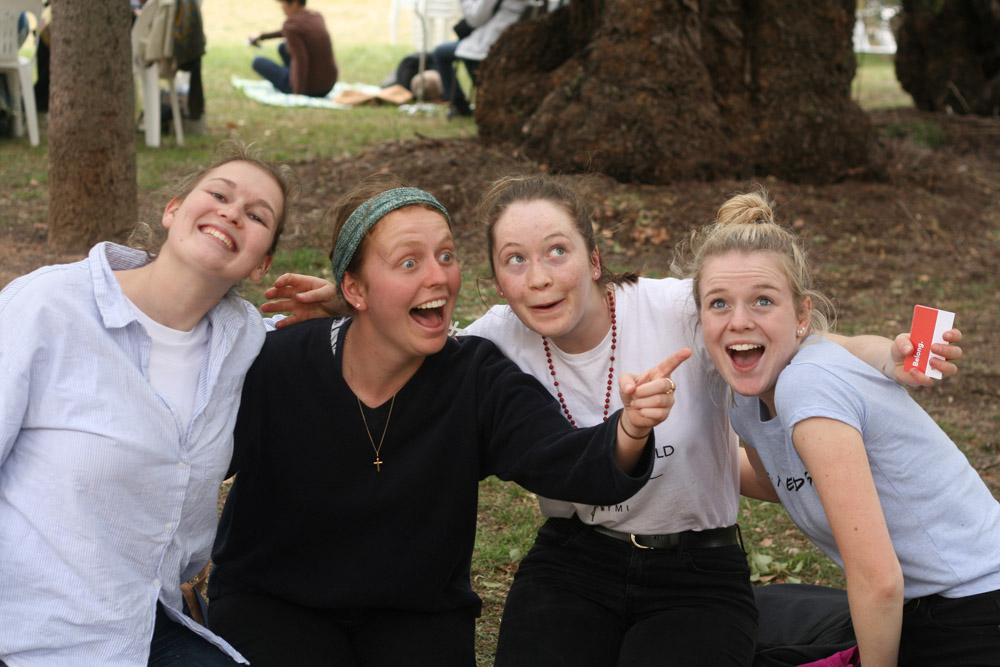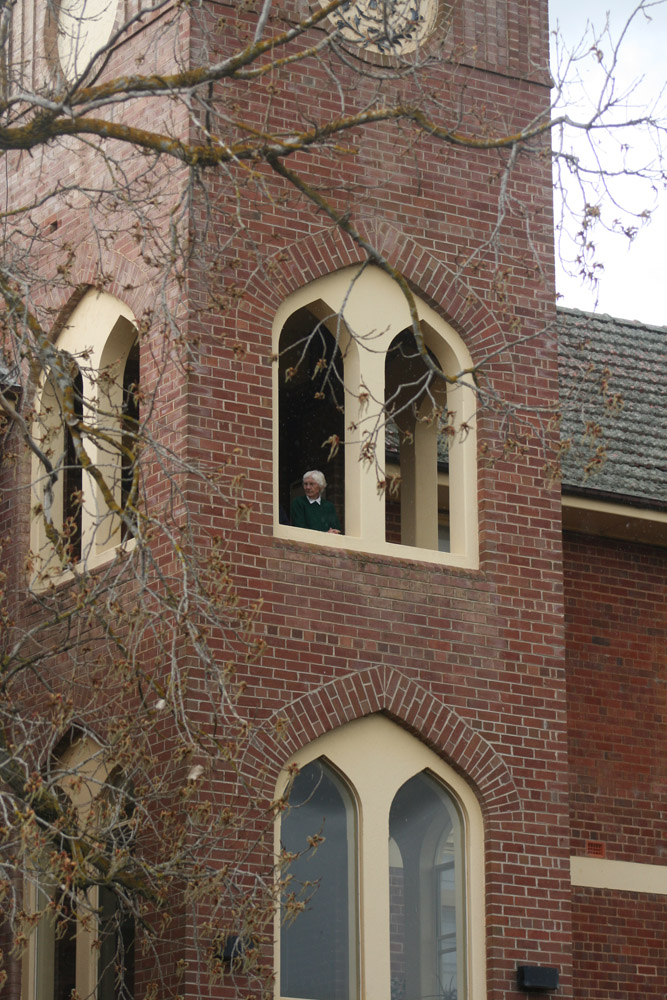 Marian procession photo gallery