Ready to take up the mission of evangelisation
The 2023 annual Youth Ministry Equipping School in Canberra, a three-day intensive faith formation experience, attracted over 130 young teachers, teachers-to-be and youth ministers, all keen to fit themselves out for the mission of evangelisation.
Fifty-five students from across the Canberra Goulburn Archdiocese attended this year's event along with several youth representatives, RECs and teachers from other dioceses, including Sandhurst, Broken Bay and Hamilton in New Zealand. In addition, 21 pre-service teachers from Brisbane, Melbourne, Canberra and Sydney attended the school.
Nathan Galea, Catholic Education's Project Officer for New Evangelisation in Catholic Schools in this Archdiocese, told the Catholic Voice, "our goal is for every Catholic school to become a centre of the 'New Evangelisation.'"
"Teachers formed in the Catholic faith are an integral part of that goal, so through the Catholic School Youth Ministry International – Australia (CSYMI-Australia) Model, a faith journey begins while the students are in secondary school.
"We are now finding that many students engaging with the CSYMI – Australia Model are going on to study teaching at the Australia Catholic University."
For those students, attending the Equipping School is voluntary but counts towards completing the Signum Fidei faith formation program, an accredited part of ACU's education degrees.
CSYMI – Australia, which was created more than 15 years ago, began with students in schools but was later developed to help youth ministers, teachers and leaders.
Maddie Greenwood, who is now studying teaching at ACU, attended the 2017 Catholic Youth Festival in Sydney while in Year 10 at St John Paul College, Canberra.
"I was apprehensive, but a part of me said 'go'. It was a fantastic time – thousands of young Catholics gathered to hear and learn about Jesus," Ms Greenwood said.
Not long after, the College implemented the CSYMI – Australia model which provided a pathway for its senior students to study youth ministry. Since then, she has had the opportunity to go on mission trips to Daly River in Northern Territory, Fiji, and the Solomon Islands and has assisted in a faith formation program for young teachers in the UK.
After finishing Year 12, Maddie became a part-time youth minister with one of the local Catholic Primary Schools.
"I've been working at the schools for over three years and am passionate about youth ministry. I'm looking forward to implementing CSYMI – Australia in the classroom once I graduate as a teacher."
Now with a national focus, the equipping school, which originates from the Canberra Goulburn Archdiocese, runs in Lismore and Melbourne.
Michael Tobin, Youth Minister Coordinator at St Peter's Catholic College in the Broken Bay Diocese, says attending Equipping School is a fantastic opportunity for his students. In fact, this is his eighth time coming to Canberra for the event.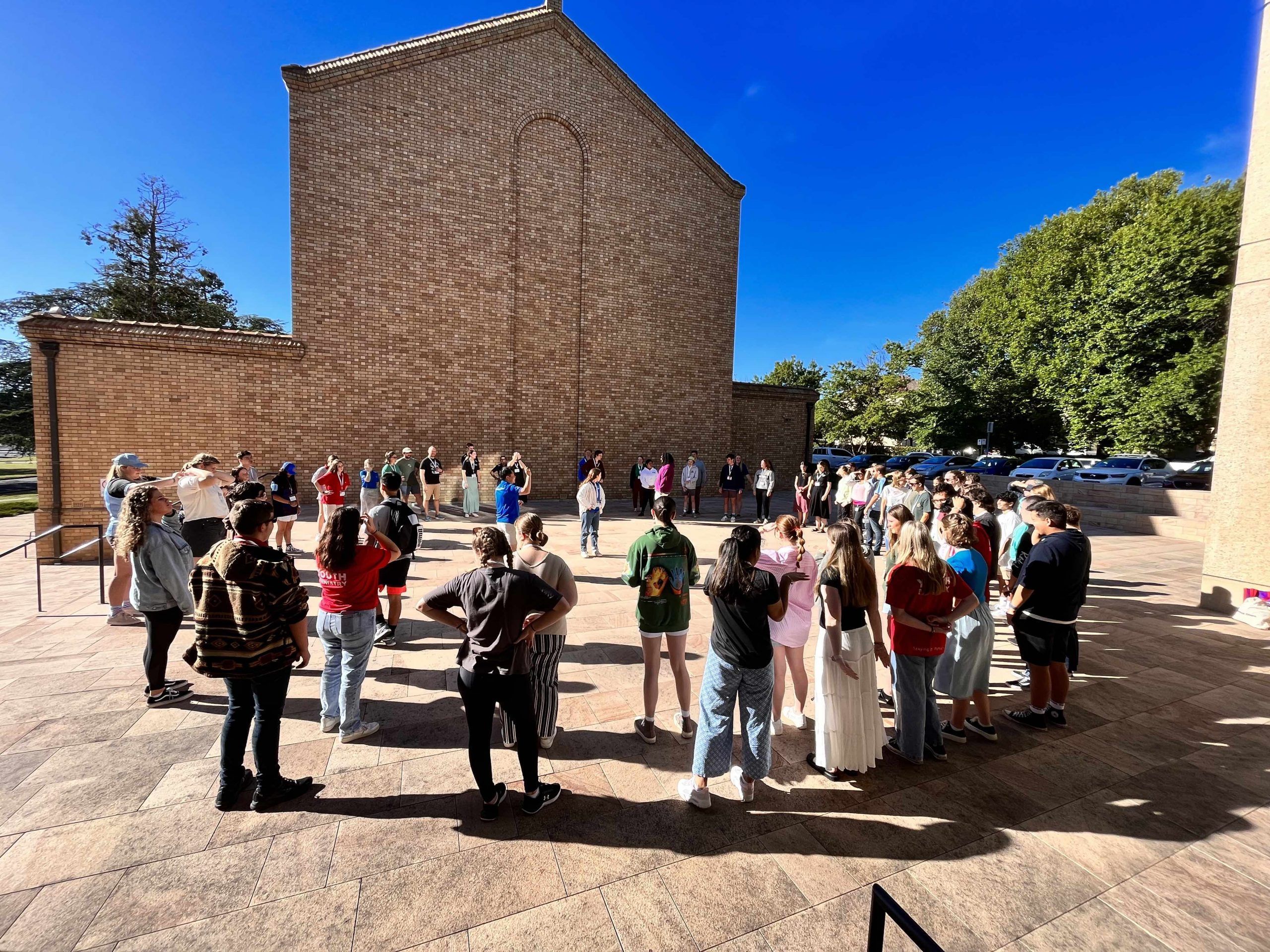 "The school inspires and supports the students tremendously in their faith. It offers them unique opportunities to engage on a deeper level and equips them to be leaders," Mr Tobin said.
"The Equipping School can be life-changing for those who attend. Our youth ministry program and reflection days are mostly run by students who attend the Youth Ministry Equipping School in Canberra because they have become so passionate about their faith."