Record turn out for Lumen Christi's Ride2School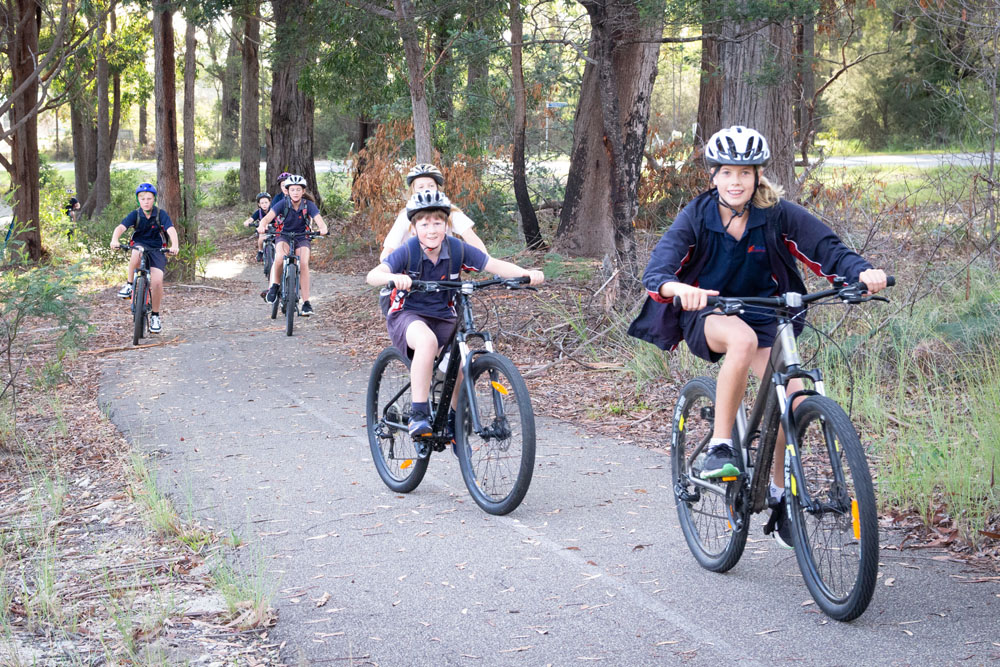 Lumen Christi has been a supporter of the National Ride2School Day for a number of years and 2019 was their biggest turn out to date.
Around 90 students took part, joined by and LCCC staff.
The ride included a number of pick up points including Tura Beach, Mirador, Merimbula and Pambula.
On arrival to school, students were given a certificate of participation, as well as some fresh fruit and water to re-energize before beginning their school day.
It was wonderful to see so many smiling faces as the students completed the ride.
Here's how you can take part in the Ride2School.
Source: Lumen Christ Catholic College, Pambula