Rediscovering the Jesse Tree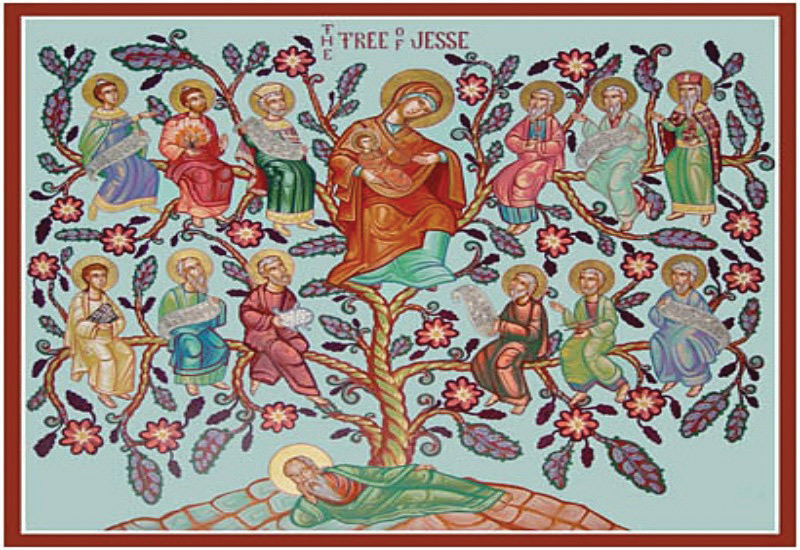 Advent is my favourite time of the liturgical year. It marks the beginning of the new Church calendar and the end of the Gregorian calendar. I love the carols, particularly O Come, O Come Emmanuel, and the wreath with its candles that mark the 'count down' to Christmas Day. Advent anticipation has a very different feeling from that of Lent. It has a joyful expectant tone.
'Advent' derives from the Latin word adventus, commonly translated as 'coming.' It is a time to prepare for Jesus to be born anew in our hearts so that we can be alert for his Second Coming. In Advent we keep vigil and ponder God's salvific actions through the Incarnation – as God became human to walk with us.
Advent in Australia is juxtaposed against a burgeoning social calendar, the rush to complete things before year's end and the pressure to purchase Christmas presents. With such competing priorities it can be a challenge to focus on the message of Advent found in the rich readings of Year C of the Lectionary.
The First Sunday in Advent sets the tone for what is to come, with Jeremiah 33:14-16. "I will raise up for David a just shoot" introduces the genealogy or family tree of Jesus, a descendant of King David, whose father was Jesse.
One of the less familiar Advent traditions, inspired by the stories of the Old Testament, is the Jesse Tree, which introduces the lineage of Jesus who is Emmanuel – Hebrew for 'God with us.' Decorations placed on the Jesse tree present the people and events leading from the time of King David to Jesus, highlighting the suffering of the Israel­ites and their long wait for salvation.
Advent highlights our longing for salvation – which will come through the Incarnation, God born in a manger. Through our Baptism, we join Jesus' family tree, and decorating the Jesse Tree teaches us the Old Testament story of redemption—ul­timately the story of our redemption.
Decorating the Jesse Tree in Advent teaches some important lessons. Children learn about Advent in new ways by placing the symbols (ornaments) on the tree, but this tree harbours mysterious lessons for adults also – as is shown by its appearance in carvings and stained glass windows in great European cathedrals.
Listen deeply to the readings this Advent and consider how the lessons of the Jesse Tree might serve to counterbal­ance the hurly burly of December.
Ms Sharon Boyd, MA is the Professional Specialist-Liturgy Education ACU Centre for Liturgy