Rejoice! Hope gives birth to Christmas joy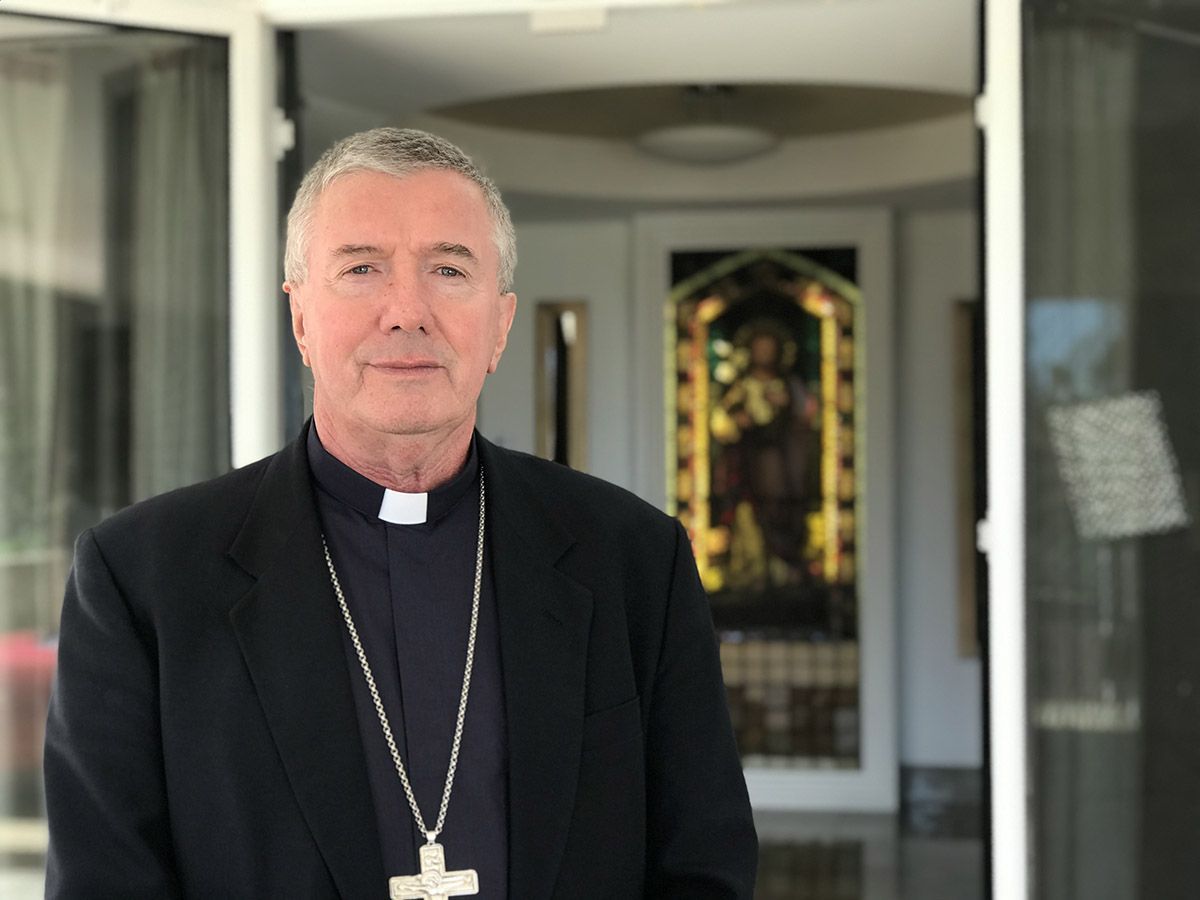 We will not forget 2021 in a hurry! We come to the end of this momentous year and the beginning of 2022 with many mixed emotions. People generally speak of feeling a kind of tiredness, even exhaustion.
It is true. We have had an extraordinary year! Often I hear of people using words such as fragile, lonely, uncertain, and tired of risks and challenges in daily living, and so on.
Of course, globally, the Covid-19 pandemic has affected us all in a host of different ways, all of them challenging.
For the Catholic Church, other issues abound as well. For example, our challenges with intrusive political legislation in formerly sacrosanct areas dealing with, for instance, euthanasia, and religious freedoms.
For the Catholic Church, the challenges of learning to engage with each other in a spirit of synodality (walking together) is new to us. This is especially seen in the consultations around the Plenary Council of Australia (first Assembly), and the international Synod on Synodality. Locally, we are still assisting people affected by bushfires and drought in our parishes.
Yet, into all this mess, we continue to be inspired by HOPE. It is a gift innate to humanity. Taking away hope leads only to the lonely road of despair. Hope is the mother of joy.
In recent weeks, a great example of hope giving birth to joy was offered to us all. It was the finding of Cleo Smith. This beautiful 4-year-old little girl from Carnarvon, Western Australia, inspired the world with hope and joy.
Family, friends, local Catholic parishioners and police never gave up hope over the almost three-week ordeal. Their hope was well founded.
People around Australia speak of strong emotions of happiness and absolute rejoicing on hearing of her safe return. These are always the fruits of hope. They are summed up in one word: joy.
At Christmas time and the New Year, we celebrate this hope and joy experience in the most extraordinary encounter of God becoming one with us in Jesus, the child of Bethlehem.
The hope over millennia that the God of all loving kindness would enter into our humanity is fully realised in Jesus. That is why Emmanuel (God with us) is such a joyful Christmas word.
The Angel tells Mary to REJOICE.
John the Baptist leaps with JOY in the womb of his mother, Elizabeth when the pregnant Mary arrives at the visitation.
Mary MAGNIFIES the Lord in her greeting to Elizabeth
Already there is so much joy exploding around Australia at the opening up our of country, as lockdowns seem to be ending. We always hoped for this moment. It is happening now.
Let us not be too distracted by expressing our joy alone in exaggerated retail frenzies or overseas and interstate holidays.
Let us make this Christmas and New Year period now one of the greatest in memory. All our hopes and joys find their source and fullest expression in thanking the Lord for realising our deepest hopes and needs in sending us Jesus.
Our Churches are opening up to more people. If possible, express this hope and joy by celebrating Christmas and New Year Masses in your local parish Churches.
To all, may Christmas and the New Year be a time of deep blessing for you and your loved ones. Make sure we all have a good experience of rest and refreshment over this time. We all really need it!
God bless you always!