Remember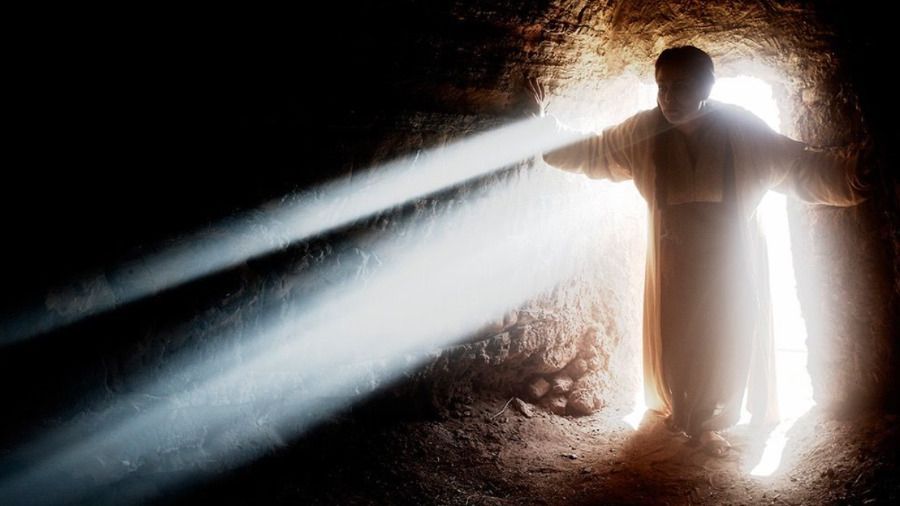 Luke loves angels.
Right from the 'get-go' the angels announce salvation.
Zechariah, Mary, and the Shepherds are all recipients of an encounter with the angels, who are described as being 'present since creation and throughout the history of salvation' (CCC 332).
Furthermore, the angels are not just for the momentous events of salvation:
From its beginning until death, human life is surrounded by their watchful care and intercession. 'Beside each believer stands an angel as protector and shepherd leading her to life' (CCC 336).
We are not on our own. Certainly not.
The angels announce this morning:
Why look among the dead for someone who is alive?
He is not here. He has risen (Luke 24).
We are told that the women were 'terrified' and so 'lowered their eyes.'
That's what fear – and grief – will do. It clouds our vision.
The angels continue the dialogue:
Remember what he told you when he was still in Galilee: that the Son of Man had to be handed over into the power of sinful men and be crucified, and rise again on the third day?
'Remember.'
Experts claim that we have seven memories.
We have 'narrative memory.' We can recall events. We have 'emotional memory.' We can recall our emotional reactions to those events.
Then there is 'touch memory,' 'smell memory,' 'sight memory,' 'taste memory,' 'hearing memory.'
The women put their 'memory' to good use:
And they remembered his words.
The apostles thought it all 'pure nonsense.'
But not Peter.
He, too, like the women is alive.
He remembers.
Amen.