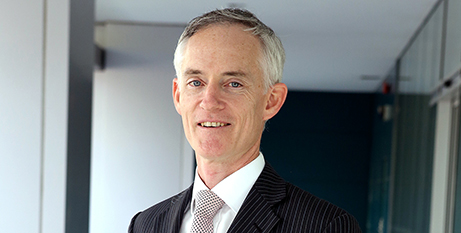 The Australian Catholic Bishops Conference has welcomed Michael Willett as its first chief operating officer, a role established as part of the restructure of the organisation implemented in January 2020.
Mr Willett, whose background includes time in the banking industry and recent experience in the medical and not-for-profit sector, said he was excited to take up the position last week.
"This new challenge allows me to bring together the professional skills I have acquired and the faith I profess in service of the Catholic Church in Australia," he said.
"There will be a learning curve, working within the Church for the first time, but I'm confident I can help guide the Conference during this time of transition.
"The General Secretariat has an important role to play in supporting Conference agencies and also understanding what tasks can be carried out at a national level to support bishops and dioceses across the country."
Among Mr Willett's key responsibilities in his most recent role – at an employment services and community activation organisation – were finance, information technology, human resources and governance functions.
Bishops Conference president Archbishop Mark Coleridge said those skills will all be helpful as the Conference continues to implement changes from a pair of reviews and a recent restructure of the bishops commissions and the day-to-day operations.
"It's good to have Michael on board in this new role, which will enhance the capacities of the General Secretariat in its service of the Conference," Archbishop Coleridge said.
"His experience in various fields will help the Secretariat to respond to the current and emerging needs of the Church in Australia at this very complex time."
Mr Willett will report to the Conference president and will work closely with the Conference's Finance Council, which was given greater responsibilities as part of a suite of recommendations the bishops approved at their November 2019 plenary meeting.
Mr Willett, who has moved from Sydney to Canberra for the role, is married and has two children.