Sarah gets personal with platelets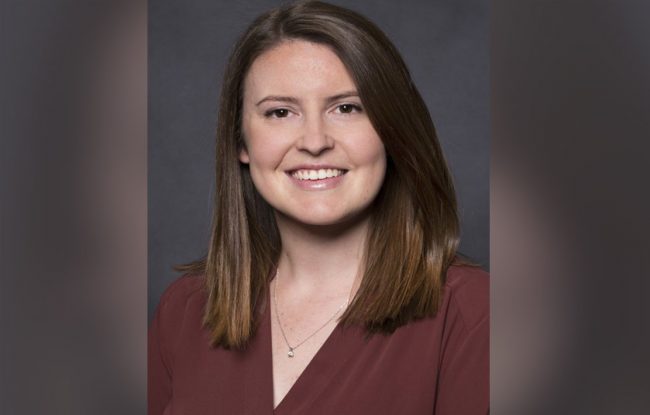 It's a fair bet when Sarah Hicks left Canberra's St Clare's College in 2011 she never would have thought she'd soon be at the cutting edge of medical science.
Yet that's where she finds herself.
Ten years later, Sarah, 27, is a PhD student at ANU's John Curtin School of Medical Research in Canberra.
There were no scientists in the family to point her in this direction, no light-bulb moments in the school science lab, no childhood dreams of emulating Marie Curie or Alexander Fleming.
Instead, Sarah said, science was just something she "fell into".
"I just know that throughout high school I really enjoyed science and I really enjoyed learning about the human body."
"Opportunities in science kept coming and I just kept taking them."
After finishing undergraduate and post graduate degrees in medical science at ANU she enrolled in PhD studies at the John Curtin School.
This brought her into the world of platelets, tiny blood cell fragments that scramble to the site of an injury and form a clot to stop bleeding.
Sarah's part of a team conducting research into immune thrombocytopenia, a disorder where the body's own defences mistakenly attack the platelets.
It's a bit like a country's army attacking its ambulance drivers as they head to the scene of an accident.
It is murky waters as to why the body does this, and Sarah is working with blood specialists at the Canberra Hospital on the rare condition that affects 2000 to 2500 adults in Australia each year.
Sarah expects to finish her PhD at the end of 2022.
She says her work is in a highly specialised area but one which offers a tangible sense of achievement.
"It's good to know my studies are contributing to a wider body of knowledge that may help lead to better patient outcomes and an enhanced understanding of how our bodies work," she said.