Soul sisters create blessed bling
Like any young entrepreneurs, Tiffany and Bethany O'Connor have taken a real leap of faith.
They spend countless hours researching product ideas, devising a prototype for feedback and quality control, all while determining how much each item will cost to make and ship to customers.
Unlike most business people though, their final step in the production process is prayer.
Success is not determined by how many units they predict they will sell but whether their products reflect the beauty of God. Far from your average teenagers, the accidental evangelisers make Catholic jewellery and gifts they say are "divinely inspired".
Called Blessed Bling, the girls are hoping to contribute to rebuilding Catholic culture with their one-of-a-kind products painstakingly handmade from their Central Coast home.
From earrings, iron on cloth patches, bags, badges, night lights, baby rattles and rugs, the extensive collection is the teens way of living and wearing their faith.
Established to share religious pieces with friends and family while Churches were closed during last year's COVID lockdown.
After only six months, their products have become a hit worldwide selling in The Philippines, USA, Canada, Ireland, France, South Korea, Germany, UK, Sweden, Finland, Hawaii and even Guam.
"We wanted to cater to all age groups from babies to grandparents with a bit of a focus on young people as we felt there wasn't a lot available for them to grow in their faith," Tiffany, 17, said.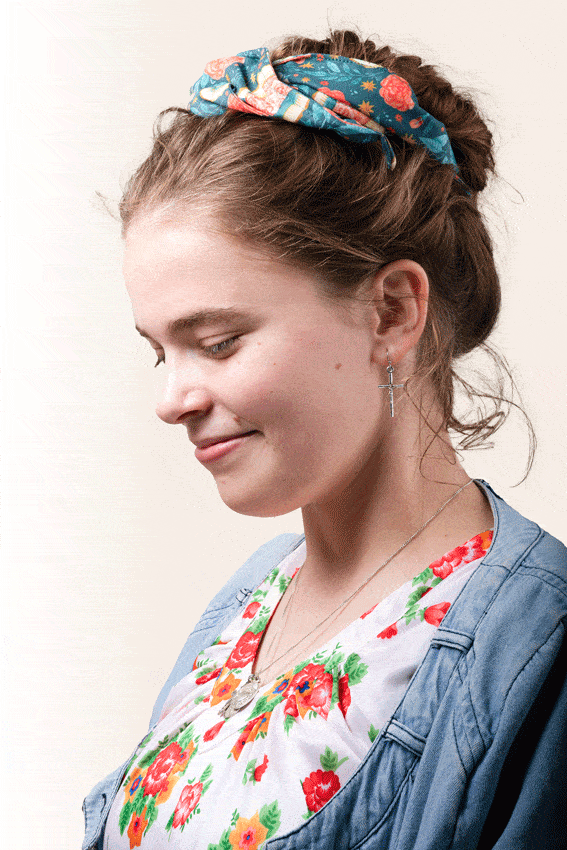 "We thought about what people use in their everyday lives and went from there.
"We don't see ourselves as evangelisers as such, but if our products start a conversation, and believe me they do when I wear them, then that's a title we'll proudly own."
With very little experience, the girls took to the internet and watched countless hours of tutorials and instructional videos on how to make each product in their line.
Younger sister Bethany, 15, said their inspiration for their products is only to express their love for God and his beauty.
"My faith is my centre, it's a beautiful way to live life. The traditions and culture of the Church are so beautiful, we are just using that beauty and making it appealing and accessible to everyone," she said.
Proud mum Raelene said at the end of the day she hopes all her daughter's hard work and devotion result in people igniting their faith.
"I am so proud of the girls and what they have achieved in the name of God, at the end of the day, if each product we make reflects the beauty of the Church, we have achieved our goal."
www.catholicweekly.com.au