Taken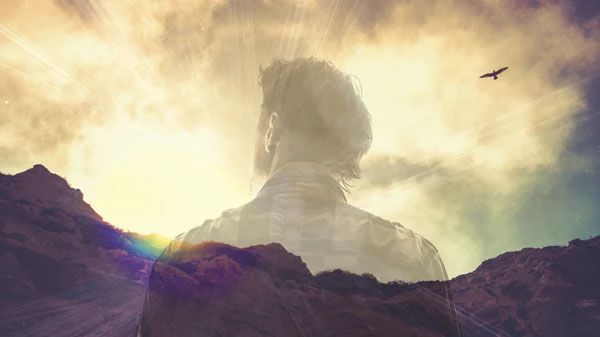 Curiously, the Church places before us the Temptations of Jesus (Luke 4) in the first week of Lent. Now, in the second week, we witness the Transfiguration of Jesus (Luke 9).
Jesus is fully – thoroughly, completely – human. Just like us he is able to be tested and tempted. But, unlike us, he is without sin:
For we do not have a high priest who is unable to sympathise with our weaknesses, but one who in every respect has been tempted as we are, yet without sin (Hebrews 4:15).
Jesus is fully – thoroughly, completely – divine. His glory is fully revealed at the Transfiguration:
As he prayed, the aspect of his face was changed and his clothing became brilliant as lightning (Luke 9).
The event is somewhat reminiscent of the Baptism of Jesus (Luke 3).
At the Baptism, the Father and Spirit manifest themselves. Again, at the Transfiguration, Father and Spirit are manifested.
St. Thomas (1225-1274), with his customary spiritual perspicacity, says:
The whole Trinity appears – the Father in the voice, the Son in the man, the Holy Spirit in the bright cloud (STh, III, 45, 4, ad 2).
St. Thomas speaks of regeneration.
The first regeneration is proclaimed at the Lord's Baptism. The second is proclaimed at the Resurrection – symbolised by the Transfiguration.
Baptism, he says, confers innocence. We are cleansed of sin, and the Trinity now dwells deeply within us.
This is particularly helpful, living, as we are, subject to testing and temptation. With God dwelling deeply in our souls, we find comfort and discover courage amidst the tsunamis of life.
The second regeneration is proclaimed in the Resurrection of Jesus.
St. Thomas says:
'God will give us the clarity of glory and refreshment from all sorts of evil, which are signified by the bright cloud.'
How could we follow Jesus if we did not know that we are heading to a state – not place – of profound glory and refreshment, free of testing and temptation, where we see God face to face?
Curiosity is satisfied.
The Temptations and Transfiguration of Jesus tell us that what happens to Jesus is going to happen to us.
All that is required is to let ourselves be taken:
Jesus took with him Peter and James and John, and led them up a high mountain by themselves (Luke 9).
Amen.