The gender dilemma – young Australians at risk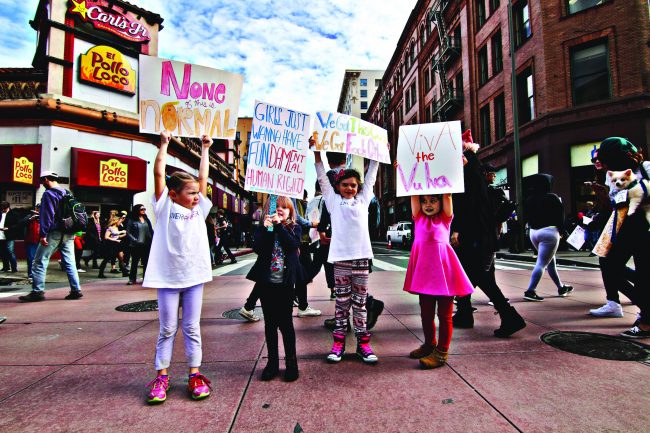 It seems the norm for teenagers to have identity issues. But a small and growing number of young Australians are grappling with gender identity issues where they feel stuck in the wrong body and experience severe distress with their biological sex.
The complexities of Gender Dysphoria (GD) have been in the news over recent months. GD is a psychological condition where transgender children do not believe their birth sex reflects their real gender.
Not surprisingly, there are 'experts' on both sides of the debate. Some people argue that parental authority is being undermined and children as young as 10 are being diagnosed and led on a path of 'puberty blocker' drugs and medical intervention way too soon.
Opponents promote an 'affirmative' approach saying children who identify as transgender must be respected and allowed to determine what is best for them, including treatment to stymie biological development.
Despite the differences, one point that both sides seem to agree on is that, according to the American College of Paediatricians, more than four in five children experiencing GD ultimately accept their birth sex by late adolescence.
The evidence indicates that people are not born to have gender dysphoria. A vulnerable young person's emotional, social and psychological development and gender identity are affected by environmental factors such as family and peer relationships, school and community, abuse, media exposure and illness.
The concern is that, while the young transgender person's emotional distress may be alleviated with treatment such as blocker drugs and irreversible cross-sex hormones, the underlying psychological problems remain.
It is interesting that LGBT activist and writer Benjamin Law has questioned whether social transitioning, hormones and surgery for children are necessary and worth the risk.
A review of the literature points to GD being a problem that resides in the mind not in the body.
That is, children with GD do not have a disordered body, even if they feel they do. And puberty is not a disease that needs to be addressed.
In essence the adolescent brain lacks the capacity to properly understand the issues involved and assess the risks.
This creates an ethical problem when pro-trans clinics propose medical treatment including irreversible procedures on young people who are often confused and needing different support.
Critics argue the emphasis should be on treating underlying mental health conditions and other factors such as family relationships and the influence of social media.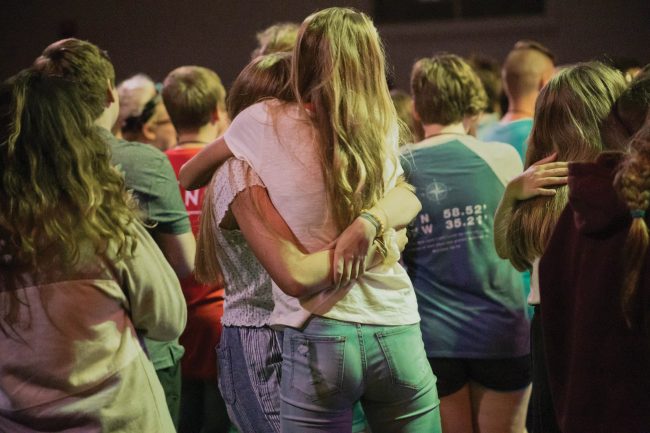 Meanwhile, some Australian states are introducing laws that serve to facilitate medical intervention.
In South Australia, the Education Department policy states that the decision to transition a child in school is up to the principal and can be made without parental knowledge or consent.
The Victorian Department of Education and Training goes further. It allows principals to take this decision without consulting a doctor.
Researcher Elizabeth Taylor, from the Australian Christian Lobby, said it is disturbing that there are no directives about when principals should not transition a child. The policy settings all point in the direction of transitioning, Ms Taylor said.
Church and family groups argue that promoting medical intervention and gender ideology in schools should cease until there is a much better understanding of the psychological underpinnings of GD and intensive family therapy.
How the Church responds
While recognising that children experience GD, the Catholic Church teaches that the human person comprises body and soul.
The Congregation for the Doctine of the Faith states that gender is not fluid, nor is it merely a social construct but a fundamental component of one's personhood.
Speaking in 2016, Pope Francis said that all people, regardless of their situation, have to be accompanied as Jesus accompanies them. Jesus never says, 'Go away'.
"For every case welcome it, accompany it, look into it, discern and integrate it… It is a moral problem," Pope Francis said. "It is a human problem. And it must be resolved as best we can, always with the mercy of God…"
Gender Dysphoria calls into question the very notion of what being human means.
Critics say the new philosophy of sexuality, which seeks to deny one's nature and claim that you can determine it yourself, is a profound falsehood.
The teaching of gender theory has been labelled 'ideological colonisation'.
Referring to the Creation story, Pope Benedict XVI (2012) said that being made male and female pertains to the essence of humankind, a duality that is an essential aspect of what being human is all about.
The words of the creation account: "male and female he created them" (Gen 1:27) are dismissed by the pro-trans community who claim that society is responsible and the individual chooses for him/herself what his/her nature is to be.
But if there is no pre-ordained duality of man and woman then no longer is the family a reality established by creation. Where does that leave children? They become objects to which people have a right.
Pope Benedict XVI has said: "When the freedom to be creative becomes the freedom to create oneself, then necessarily the Maker himself is denied and ultimately man too is stripped of his dignity as a creature of God. The defence of the family is about [humankind]. And it becomes clear that when God is denied, human dignity also disappears.".
School curriculum and laws that promote a neutral conception and the differences between men and women as simply products of historical and cultural conditioning further undermine the family as an institution.
The confusion and lack of clarity around gender identity issues can complicate matters for schools.
Director of Catholic Education for the Archdiocese of Canberra and Goulburn, Ross Fox, emphasises that as part of the wider Church environment schools care for all students.
Catholic Education starts from the premise that all parents and students who seek a Catholic education are welcome.
"Our Catholic schools support the pastoral and learning needs of all students which includes providing information about mental health and well-being," Mr Fox said.
---
The stages of gender transition
Social transition – the first stage involves making changes such as addressing a child with a different pronoun and a different name, allowing them to dress in clothes typical of the other gender, changing hairstyles etc.
Puberty blockers – The second stage involves giving children medication to suppress the onset of puberty. These medications can arrest bone growth, decrease bone accretion, impact brain maturation and inhibit fertility.
Cross-sex hormone treatment – The third stage involves children taking hormones that match their chosen gender, so they develop the secondary sex characteristics of that chosen gender.
Surgery – The final stage involves surgical procedures to make a child's physical appearance match their chosen gender.