The Gift of our children – Parish Safeguarding volunteer project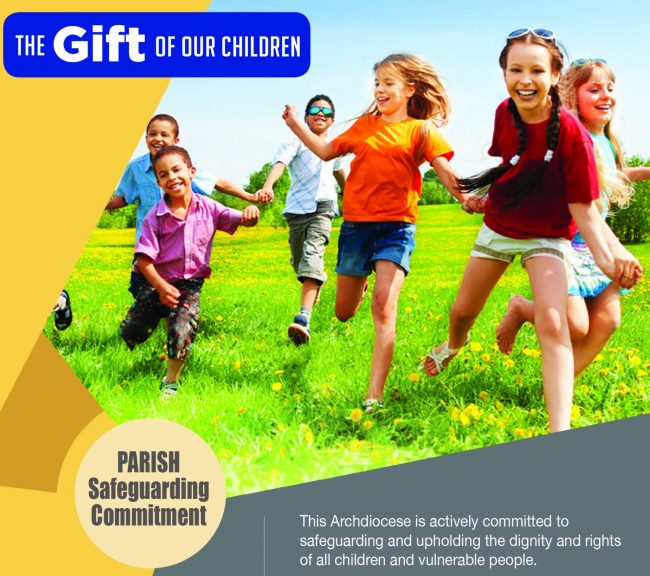 In response to the stories heard of the Royal Commission and its recommendations, our Archdiocese has committed to always maintaining a safe environment for our children and vulnerable adults. As part of this commitment, in April 2018 South Belconnen parish held a memorial gathering for all children and their families impacted by sexual abuse.
Following on from this, the parish has agreed to work with the Archdiocese in piloting a Parish Safeguarding Volunteer (PSV) project. The PSV will work closely with the Parish Priest, parish secretary and Parish Pastoral council in ensuring and maintaining the safety of our children and vulnerable adults within the parish. The PSV will be formally supported in this role by the Manager of the Institute for Professional Standards and Safeguarding.
The pilot was launched at the 6 pm Mass on the 30th November 2019 at St Vincent de Paul Parish Aranda. Fr Simon Falk, Parish Priest at St Vincent's welcomed this initiative. The pilot will run for 12 months and will be reviewed during this time.
Beth Gibson is the initial PSV who will be piloting this role. Beth has a work history that includes family and child counselling, child protection and adolescent mental health. Driving Beth, however, is her passion and commitment to the safety and wellbeing of children and families and her desire to contribute to the Church's response to the failures of the past. Beth is a mother of three adult daughters and has been a member of St Vincent's parish since 1990. If you have any questions about this pilot you can contact Beth through the parish email at belconnensouth@cg.org.au
Go here to visit the Archdiocesan Professional Standards and Safeguarding website.