'The Grace of God' amid hope and despair for prison chaplains


Bishop Tim Norton, Australia's Bishop delegate for Prisoners' Pastoral Care says prison chaplains are Christ's "eyes, ears and hands".
The Australian Catholic Church marks Prison Sunday on the first Sunday of November. Launched by Pope Francis during the Year of Mercy in 2016, the Church seeks to highlight the plight of prisoners and the vital work that prison chaplains undertake.
In the Archdiocese of Canberra and Goulburn, chaplains are active at correctional facilities at Goulburn, Cooma and the ACT; a ministry that comes with its highs and lows.
Goulburn Catholic chaplain Tony Stuart says a typical profile for the detainees is one of a traumatic childhood, drugs, crime, and prison – followed by more drugs, crime, and prison.
But there are good news stories, including that of a detainee who had been permitted a supervised attendance at a family member's funeral, where he was also a pallbearer.
Mr Stuart told the Catholic Voice that the detainee was an example of someone treated with dignity by the prison system.
Through the positive influence of family, other detainees, and the chaplaincy program, his "head and heart were in the right place," Mr Stuart said.
"This all helped change who he is. The way he looked at the world and the way he looked at himself."
The Goulburn chaplain suggested there had been a profound change in the person who was "totally overwhelmed" by being able to participate in the funeral and the love he experienced from his family.
For many other cases, however, the story was less promising.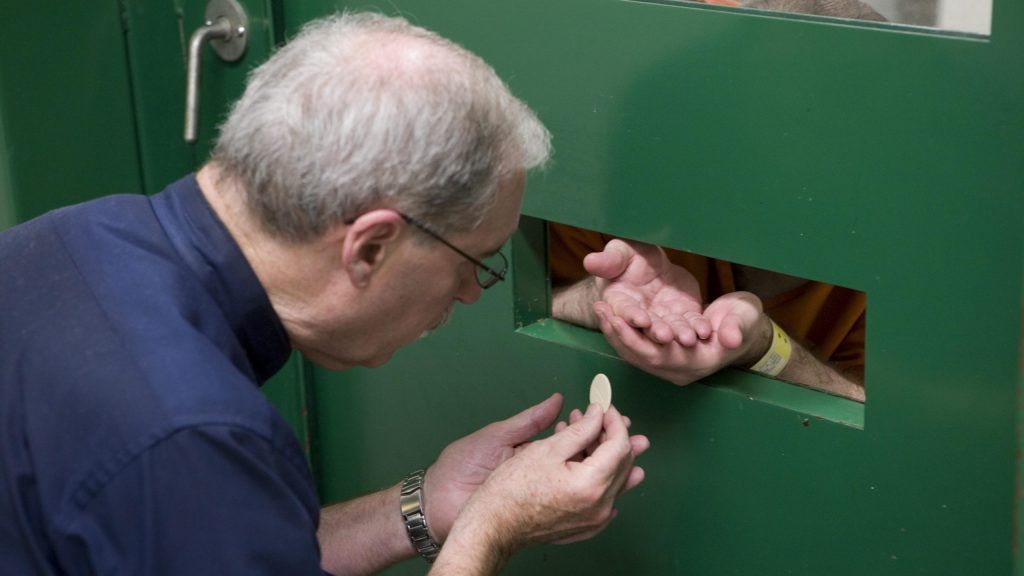 He recently met another detainee who was a "total mess", "needy, anxious, struggling in lots of ways".
The person would talk about life beyond prison and dreams for his family yet admitted that the future would continue to involve dealing drugs because he "couldn't imagine life without them".
"It's obviously a trap, a charade; sooner or later, he's going to come a cropper," the chaplain said.
Mr Stuart had heard multiple detainees say that the money associated with drugs was easy to obtain and a pathway they believed to a good house, car, clothes, etc.
Karen Flood, who recently finished up as a Catholic chaplain at Canberra's Alexander Maconochie Centre, after 14 years, said "there's a lot of hurt people who hurt others" in prison.
However, Ms Flood has her own good news stories, including those who have come to God while in prison, many receiving the sacraments and asking for Bibles and Rosary beads.
For Tony Stuart, the experience overall was a mixed one. There was despair for detainees who were "really struggling with life and prison".
Yet there are examples of "great hope and beautiful rewards," he said.
"God's grace is evident in people's lives."