The plenary council: phase 2 – listen and discern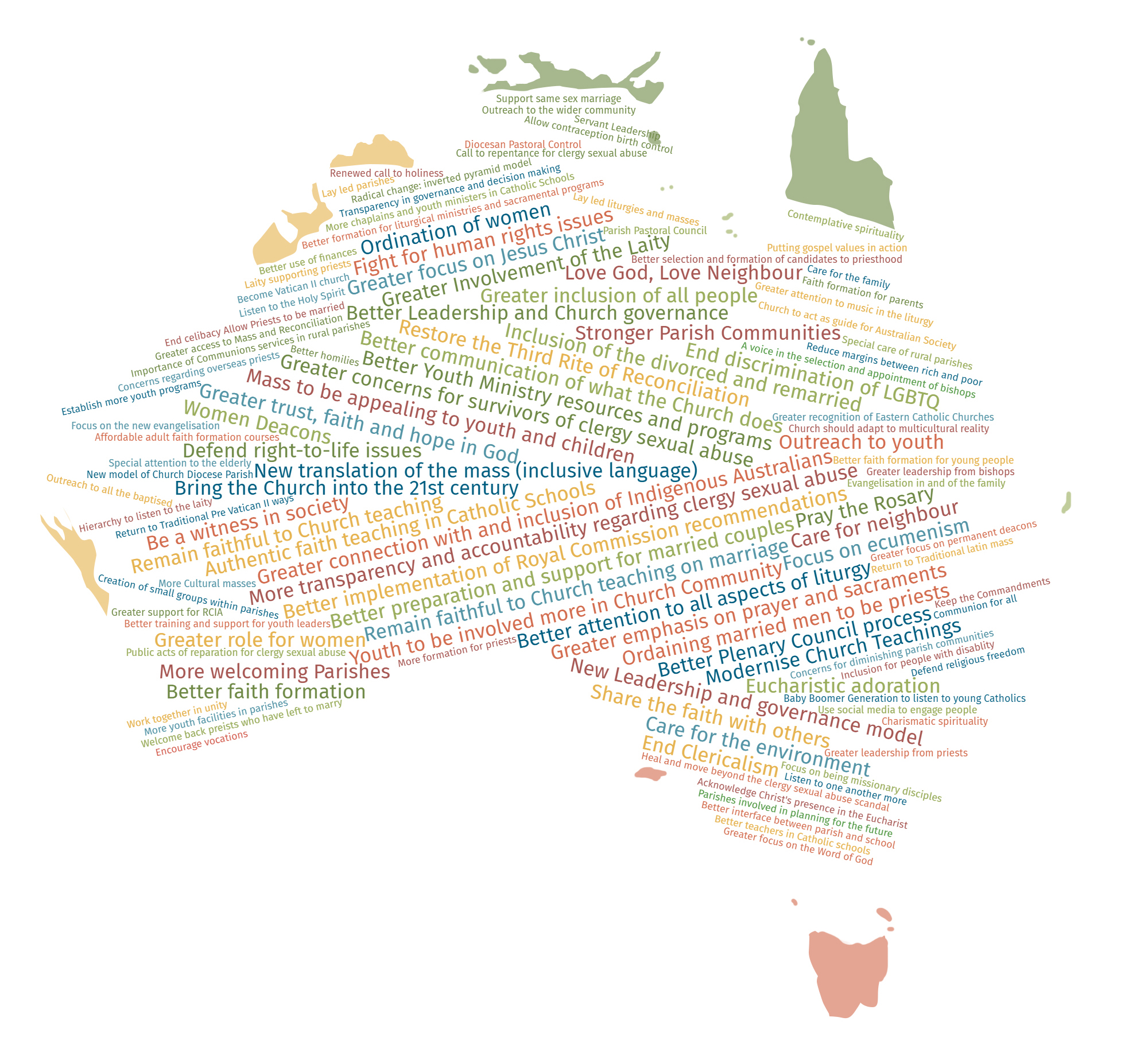 Archbishop's Message – September
We need now embrace the second phase of the Plenary Council 2020/2021: "Let's Listen and Discern".
Just very briefly, the first phase – "Listening and Dialogue" – produced a total of 360 submissions from this Archdiocese and 324 from the Diocese of Wagga Wagga. Further details can be obtained from the website. (www.plenary.council@catholic.org.au). This is quite a good response. Thank you. Let us continue.
Whether or not we really listened to each other is something that is hard to gauge.
The sessions I attended made me rather sceptical about our real listening skills. As Pope Francis stresses, hearing is one thing but listening is another. Deep listening is a profoundly religious experience and involves conversion. It means that I have something to share but, also, I have something to learn. That is what true dialogue means. Otherwise, it is purely a polite (or otherwise) monologue of various opinions – hardly worthy of the sons and daughters of God!
It is certainly impossible to truly even begin answering the seminal question, "What do you think God is asking of us in Australia at this time?", if the humility required to listen to each other is not present in abundance! Let's think long and hard about this.
So now – the second phase. Given that I have received strong endorsement that our deanery based consultations practically worked well, let us continue this way of gathering for the second phase. We are to LISTEN and DISCERN.
I have made some comments about listening above. What about DISCERNING together?
The fundamental task here is, as Pope Francis phrases it, is "to do what is most pleasing to the Lord" (Christus Vivit 294). It involves deep listening. It is an attentiveness to the Lord to distinguish what is of God and what is not of God. It is a rejection of what is simply subjective likes and dislikes. It scrutinizes our common intentions of the heart.
In our regroupings, each gathering will be asked to choose one of the six themes for discernment. There will be much listening to scripture in silence and sharing. The key question will be asked: "How is God calling us to be a Christ-centred Church in Australia that is (… the chosen national theme for discernment)?".
Then follows the listing of some practical examples whereby that theme could be lived out nationally. From this list two or three emerging actions could be chosen as response to what the Holy Spirit might be suggesting within the group. Reflections would then be centred upon the local application of these suggestions. Your report (max 150 words) would then be sent to the national Discernment and Writing Group attached to the theme you have chosen.
I do pray that as many as possible can join in this vital communal discernment. We join all the dioceses of Australia in this phase of the Plenary Council. It is a great opportunity for conversion of the Catholic Church of Australia in our troubled times.
Let us reflect upon what is asked of us. Let us correct any wrong ideas about what is called for and be better informed before we start phase two.
Let us not become Babel Christians (speaking many incomprehensible languages to each other – Genesis 11/1-9). But let us be more and more Pentecost Christians (speaking one universal and missionary language "as the Spirit gave them power to express themselves." Acts 2/4).
In anticipation, I thank the many people who will be responsible for gathering us together again.