The World, The Flesh, The Devil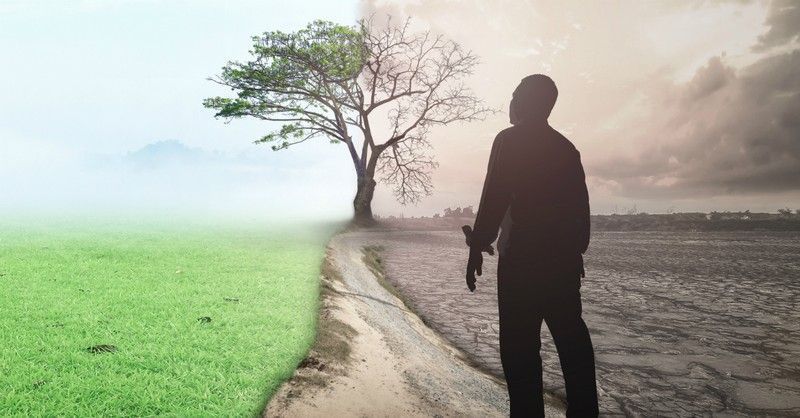 Jesus 'puts to bed' silly superstitious notions.
No. The collapse of the Tower of Siloam on eighteen people does not indicate guilt (Luke 13).
Rather, unexpected and unexplained events indicate that we should be ready – any time, any day, anywhere – for an unexpected and unexplained death.
Life is fragile – and life is short:
Unless you repent you will all perish as they did (Luke 13).
What are we repenting from? The answer in the spiritual tradition is: 'the world, the flesh and the devil.'
The devil
Jesus encountered the devil in the wilderness (Luke 4) and not just occasionally in his public ministry. He named him the murderer, the liar, the accuser.
So, we are repenting from any form of violence – physical, verbal, mental.
We are repenting from the perversion of the truth – oral or written.
We are repenting from 'pity parties' – 'I have fallen again, I'm no good.'
In these acts of repentance, we turn to God.
The flesh
Human sexuality is a beautiful thing. It is tender, intimate, full of love, full of life.
Yet, we must ask ourselves, 'Is this what is being manifested in today's world?'
Most of the time, definitely not. We have reached a point where the average age of viewing porn is now below ten.
What is beautiful is rendered ugly.
How long are we going to put up with this pathetic perversion?
The 'world'
In his spiritual classic, The Spiritual Canticle (Stanza 3, 7), St. John of the Cross (1542-1591) says we should beware two worldly matters.
Try not to focus on the satisfaction of material things, but rather on their goodness. Try not to seek pleasure first, but enjoy it as a consequence of pursing the right and good things of life.
Second, don't worry about the world's 'tongue wagging.' Don't be intimidated by the world's criticism of your faith. Time will tell.
Amen.