Time Never Did Assuage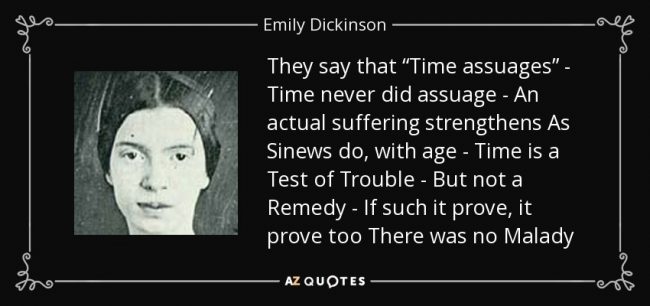 Surely we have rapport with American poet, Emily Dickinson (1830-1886):
They say that 'time assuages,'
Time never did assuage.
An actual suffering strengthens,
As sinews do, with age.
Time is a test of trouble,
But not a remedy.
If such it prove, it prove too
There was no malady.
Yes, we've got more at our disposal than just time to deal with trauma and grief. Our recent Archdiocesan Clergy Zoom Conference confirmed this. Three rich presentations were on offer.
Father Trenton Van Reesch, Administrator of St. Christopher's Cathedral, presented the 'Marian and Petrine' dimensions of the Church, according to the theology of Hans Urs von Balthasar. Mary, first disciple, believing before conceiving and faithful unto the Cross – symbolises the heart. Peter, weak yet called, repents of his denials with a triple affirmation of love – a symbol of the transformed shepherd if ever there was one.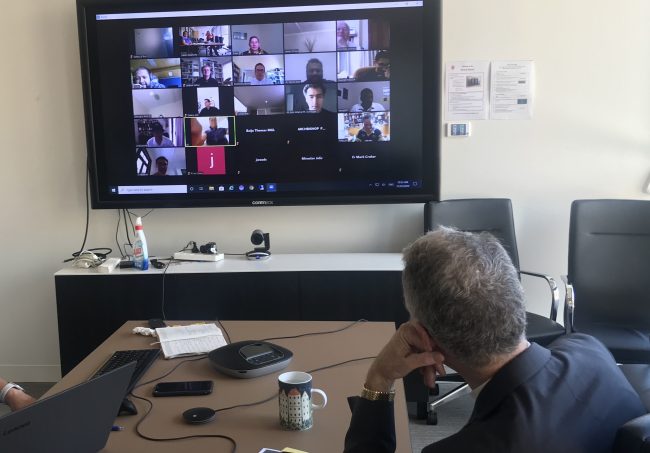 Angela McCabe, psychologist and trauma specialist, spoke of the importance of 'structure' and 'emotion.' Best to enlist the help of significant others. Then treat emotion as friend, not foe. Noting the wisdom of a nine-year-old boy: 'Life can be difficult but feeling good is easy – choose what you like to do, and do it with a friend.'
Eileen Glass, leader in and among the international L'Arche Community, spoke to the clergy about the Easter Experience – the profound dislocation the disciples felt at the death of Jesus, but then the overwhelming, if at times confusing, encounters with the Risen Lord that transformed sorrow into joy.
Like McCabe, Glass insisted on befriending grief, welcoming human emotion, as our initial, first step. As some have suggested, 'to feel is to heal, to name is to tame.' But then with Christ the next step of the journey is from "grief to grace."
The risen Christ comes to us with his wounds gushing forth blood and water – the love of God manifest. The past is not changed, for how can it be? Wounds there are, but they no longer evoke horror and aversion, but tenderness and affection.
We summon the courage to reach out and touch his wounds. We recognize that 'we can't go back or stand still, because we are not the same.' The experience of grief – and grace – has transformed.
Jesus ushers in the 'new era,' beyond the 'cataclysmic moment' by asking, 'Do you love me?' 'Do you want to continue this relationship?' (John 21).
Time never did assuage, did it?
No, something more is required. Thank God it is well within reach.
Father Anthony Percy
Vicar General