Tough Love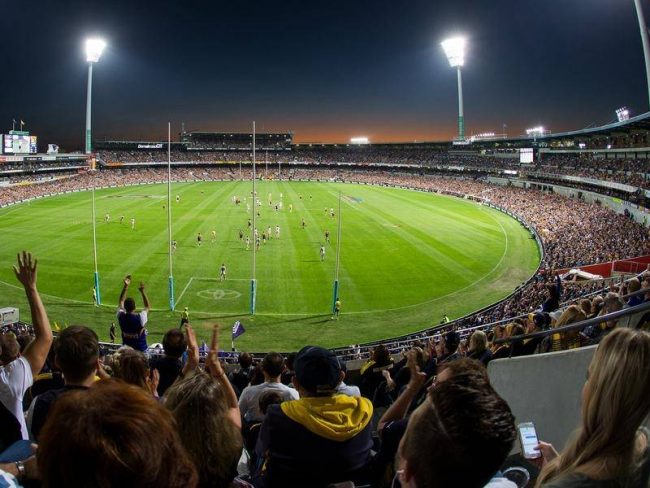 In recent times there have been two virtual on-line gatherings of men and women's groups. There is nothing better than conferencing face to face. But in our Covid – 19 times on line gatherings are not a bad second option.
I understand both gatherings were extremely well received.
Given the nearness of Father's Day, I wish to showcase a sharing from the National Men's Virtual conference titled: "Brothers, what must we do?" There were over 850 participants from every state of Australia and beyond.
One sharing was from a former football player who reached the highest level in the competition.
He described the experience of joining his football colleagues for a football pre-season boot camp. He joined many of them in a full bus on the way to the venue in a rural area. Believe it or not, during this bus trip a pornographic video started on the bus video screen.
Our player was immediately placed in a dilemma.
He was a committed Catholic family man. The imposition of such a video was abhorrent to him. His mates all knew of his committed Christian faith. He was often ridiculed for this in a typical Aussie jeering manner. He always stood firm in his deep religious belief.
However, this situation was a fresh challenge. To protest risked severe public ridicule from his peer group. To do nothing was unthinkable to him.
What did he do?
After what seemed to him to be an eternity, he summoned up inner raw courage. He started from his back seat on the bus and began one of the longest trips of his life towards the front to speak to the bus driver. On this long walk his mates started the long Ausssie "Ohoooo". Still he persisted.
Having persuaded the bus driver to turn the video off he turned around and started the even longer walk back to his seat.
No one said anything. The players seated beside him said nothing. When they arrived there was no talk of it. Nothing was said during the entire boot camp.
He did not know what to make of this total non-response.
The years passed.
Many years later, when he had long retired, and left the football world, there was a type of reunion. It was at the funeral of their former well known coach.
After the funeral one of his former football mates approached him. The former mate had entered the world of motivational speeches and sporting mentoring. He was very successful at it.
Inexplicably, this former mate raised the issue of the bus trip and the long walk to the front of the bus to negotiate the video issue.
The motivational speaker said he had used this story very many times with groups he had addressed. He said he used the story as an example of great leadership. Although joining all the others on that bus trip who said nothing, in retrospect, he felt mightily impressed at the raw disinterested courage and good example that was shown.
This was the first feedback the Catholic man received on the matter. Yet so many years had passed.
We do not really know what impact our actions have on others. Sometimes there is feedback. But probably, like the footballer, there is none. Yet to act courageously on our Christian beliefs and not buckle to peer group pressure is a grace from God.
We ought to pray for that grace often. It is love in action. It is tough love.