Two Questions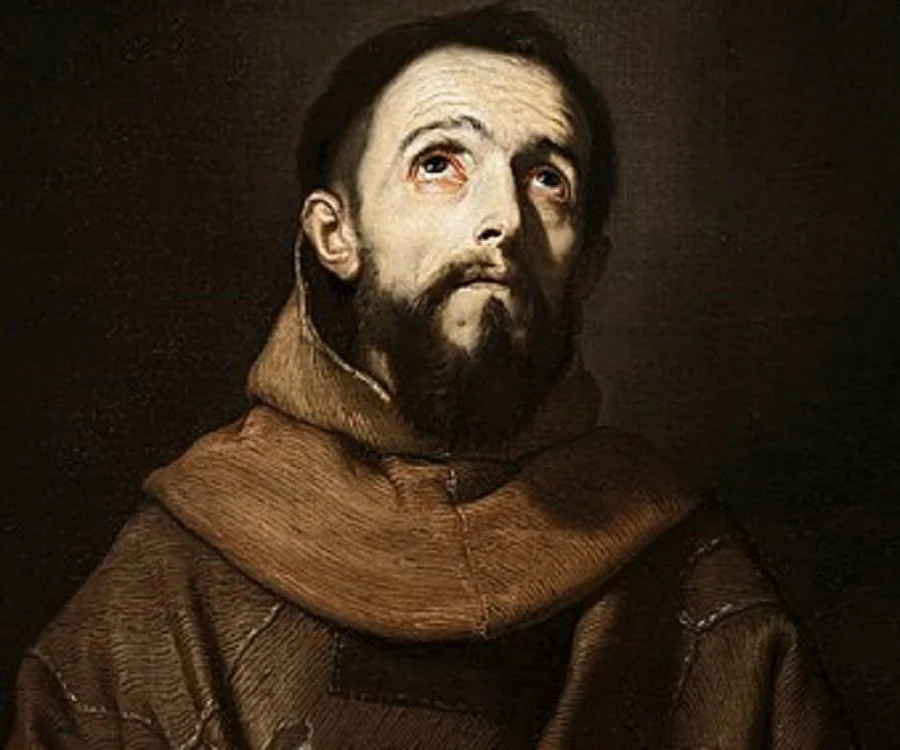 St. Francis of Assisi (1181-1226) died in middle age.
Did they write down on his death certificate that the cause of death was lack of food and sleep?
He slept little and ate frugally, but other saints have done the opposite.
Staying awake for many hours each night Francis asked God two questions:
God, who are you?
God, who am I?
Wisdom 9 has a similar pattern:
As for your intention, who could have learnt it, had you not granted Wisdom and sent your Holy Spirit from above?
Baptised as we are, we can 'pray in the Spirit.'
That is, we become conscious that God is moving within us. This tends to make prayer a lot easier and more adventurous. Try it.
And who am I?
Here honesty and courage are needed:
The reasonings of mortals are unsure and our intentions unstable, for the perishable body presses down the soul and this tent of clay weighs down the teeming mind.
We are body, soul and spirit. No doubt about it.
However, there is fragility of mind, instability of will, heaviness of body.
Francis would have known – and loved – the greatness of God and his own weakness.
Wisdom!
Amen.