Unicef survey finds parent support for student vaccinations so schools can re-open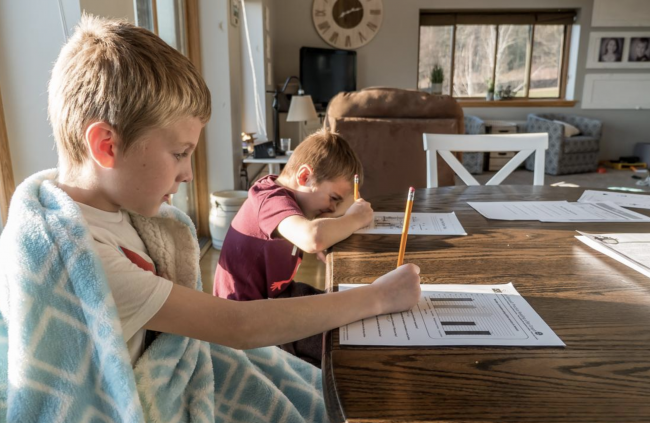 Australian parents want their children vaccinated against COVID-19 and back in the classroom for face-to-face learning due to their overwhelming concerns about learning loss caused by the extended periods of lockdown, a recent survey has found.
In a national poll conducted by leading children's charity UNICEF Australia, parents called on state governments to provide more support for home-schooling and want them to urgently make up lost ground with funded tutoring, extended school terms once lockdowns end and make up classes to be held in the holidays.
Parents have clear opinions on what measures should be taken to protect children when they return to school, including vaccination for school staff (64%), masks (50%), limited class numbers and vaccinations for students (43%).
Two thirds (65%) of the 1000 parents surveyed said they would vaccinate their children 'tomorrow' if they could, and that they would like their children to continue with face-to-face learning at school during lockdowns (53%).
The main reason parents cited for wanting children back at school was for socialisation and mental health (69%), followed by learning (68%). Home schooling is also clearly a stress on parents, with more than a third saying they want their children to return to school to take the pressure off at home.
Learning loss is a major concern for 63% of parents, with more than one in four (27%) saying they are concerned their child won't be able to catch up and 69% saying they would like their child's learning to be measured after lockdown.
Three in four parents (83%) said they would like to see more teaching support for learning at home and when asked how they would like learning loss to be managed, 42% said they would like to see more 1:1 teacher contact during lockdown, followed by government funded tutoring, and one in four said they were open to extended term dates after lockdown finishes (31%) and subject specific classes during the school holidays (23%).
Guardian Essential poll also found that two-thirds of parents are concerned that lockdowns are affecting the mental health of their children, with half worried about emerging behavioural problems.
https://www.unicef.org.au