Virtual conference to revitalise men's role in the Church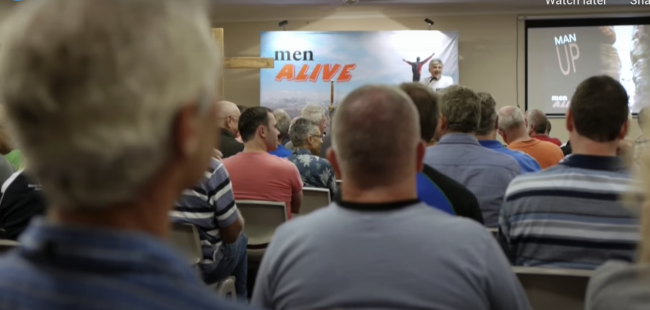 Ask any church statistician and they'll tell you that the most rapidly diminishing demographic in the Church is young men. Males between 25-45 make up the smallest percentage of churchgoers, which shouldn't come as a surprise to most people who regularly attend Mass.
The Australian Catholic Bishops Conference has responded to this crisis by throwing their support behind a national men's conference next month, organised by MenALIVE.
Originally intended to be a single-day event held in Sydney, the Covid-19 travel restrictions have moved the free series of seminars online.
Organiser Robert Falzon said he felt compelled to do something to address the demographic crisis in churches.
"If you go to church on Sunday and you look around, the average parishioner is probably 60. So I went to the bishops and said 'this is a problem and I can't stand the idea that we're not doing anything about it'," he said.
Divided into four sessions comprising talks, prayers and discussions, the ACBC National Catholic Men's Gathering will address the demographic crisis, men's unique role in the life and mission of the Church as well as the role men have played since its inception.
The conference will also touch on the crisis of masculinity in the wider culture, reflected in the life of the Church. Mr Falzon points out that men are disproportionately more likely to experience homelessness, drug and alcohol abuse and suffer from stress-related illnesses like heart disease and cancer.
"The most important and urgent response we need from the Church in Australia today is to find imaginative and prophetic ways to reach men," he said.
Mr Falzon believes that men are less inclined to take their faith seriously because they often feel out of place at church.
"Men walk in and think 'there's no place for me here'," he said. "There's nothing for them to give their lives for. Men think, 'if it's not a big enough cause to give my life to I'm not going to do it'."
Numerous men's groups have registered for the conference, including several in the ACT. Frank Stanford, who runs a parish-based men's group in Queanbeyan, is enthusiastically looking forward to the online event.
"We're hoping that this conference is going to reignite men to come back and just be reinvigorated by the Holy Spirit," Mr Stanford said. "Jesus didn't sit in his stable and let people come to Him. He went out to meet them."
Mr Stanford, whose men's group focuses on personal spiritual growth and evangelisation, said he hopes the event will encourage more men to return to church.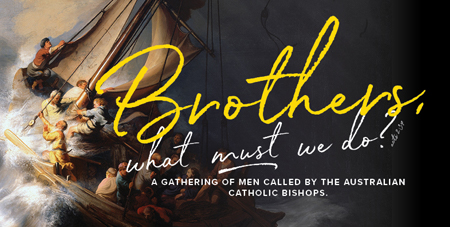 "I think it's important to get the groundswell of men's movement going again. Covid has slowed everything down and churches are struggling to get anyone back; we just need to stand up as men and show we can be counted on," he said.
The pre-recorded sessions for the ACBC National Catholic Men's Gathering will be accessible from Saturday 15 August.
Register for free at www.catholicmensgathering.com.au.
---
Anna Hitchings is a writer and media professional. Anna has worked in current affairs as a journalist and media advisor for the past seven years. She is currently working for Campion College as their Media and Communications Officer.