Virtual Learning the focus of Churchill Fellowship
With McAuley Catholic Central School experiencing strong enrolment growth since introducing Year 11 and 12, the principal is now set to take his enthusiasm for virtual learning a step further.
Eamonn Moore has been awarded a prestigious fellowship; the Blakeney Millar Foundation Churchill Fellowship to investigate best practice in delivering innovative Stage 6 curriculum through virtual learning.
"The opportunities presented to us through virtual learning are amazing," Mr Moore said.
"There is a chance that a student can access expert teachers and subjects whilst they remain at home, in their town with their families. It is a way to respond to the teacher shortage in the sharing of resources (staff) between our schools. Most of all it is a way for our rural students to access subjects and teachers previously unavailable due to the size and location of their school."
Mr Moore, an accomplished educator who is deeply passionate about providing the best opportunities for the students in his school, has an unwavering commitment to innovation and best practice.
"I am excited about a way of the future," he said.
"Many universities are offering fully virtual degrees now and we are preparing our students for that very different path. I am excited that we can provide opportunities not only for an ATAR path but also for TAFE and VET pathways preparing our students for a bright future."
Mr Moore's fellowship project will take him to the USA in 2024.
"I would like to connect with some large K-12 fully virtual schools including in the State of New York where they aim to roll out virtual learning to more than one million students," he explained.
"I also aim to attend a virtual learning conference in Austin, Texas as part of my research."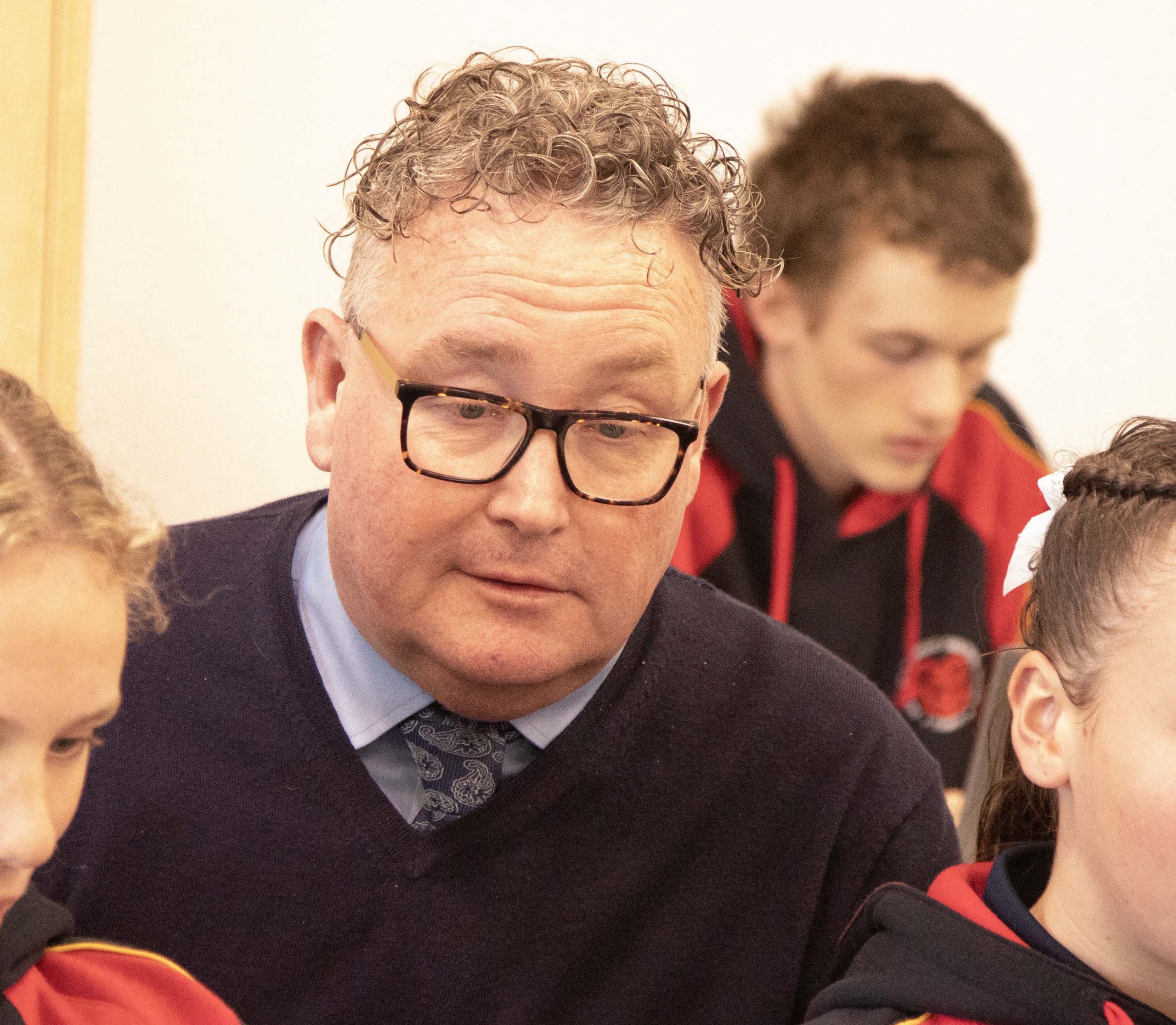 Mr Moore's Churchill Fellowship research aims to build collaborative partnerships with other virtual learning institutions and experts. He plans to discover international best practice and utilise those connections and that information to strategically enhance the virtual learning path for all country students.
"This means we have young people who can be with their families, remain with their peers in a supportive and caring environment – where they are known by staff," he said.
"They can contribute to the local economy having a part time job, play sport with their local teams and so on. Exciting times!"
Mr Moore said McAuley Year 11 students had engaged positively as being the "firsts" in many areas.
"I know we are all looking very proudly to them graduating as our first Year 12's as the Class of XXIV," he said.
"None of this would be possible without the support and advice of CECG and our McAuley staff who have all worked incredibly hard to establish and begin this project."