Grenfell OAM recipients 'Walking Together' with community
There was a time – not so long ago – that Deidre and Terry Carroll knew every person living in the beautiful town of Grenfell, nestled in the Lachlan Valley.
"We have always been very involved in our community," Deidre explained.
"But we are not doing quite as much now, at 80 and 84 years old."
For the couple – who each received an Order of Australia Medal (OAM) this year for their years of service to the community – 'not doing quite as much' doesn't look as you might expect.
"We are both on the parish council – Terry is the finance member, and I am the social coordinator," Deidre said.
"I write a column for the Grenfell Record called Weddin Whispers and do a segment on (local radio station) 2LF to let people know what is happening around town. Terry is the secretary of the Lions Club. We organise street stall fundraisers. Terry does a raffle down at the Railway Hotel every Friday. We are involved with the Catholic debutante balls and I have been doing Meals on Wheels since our kids were little."
It is a busy schedule and – "sometimes, the housework suffers," Deidre laughed.
In past years, the couple have hosted exchange students, coordinated town events and had significant involvement with the Grenfell Jockey Club, Dramatic Society, Rugby League Club, Junior Tennis Club and the Country Women's Association, among numerous other organisations and board appointments.
As the pair walk by St Joseph's Primary School, they are greeted warmly by everyone they encounter.
"We have both been involved with the school over the years – we are always here to help if they need it," Deidre said.
"We had all our four kids here at one stage, and we just feel that this is our school."
Every morning, Terry heads down to open the doors of St Joseph's Catholic Church, returning in the late afternoon to close them again.
"We are the only church in Grenfell that is open during the day," Deidre explained.
"I think people should be able to pop in and pay a visit. It is good because sometimes you can just go and meditate or pray, and just sit there – and it is peace of mind."
Terry also checks on campers in his caretaker role at the Lions donation park, where he and other members built the toilet block, barbecue area and children's playground.
During covid, the pair drove around town to drop a bulletin in each parishioner's letterbox, "so everyone was still connected and knew what was happening."
"We are very involved in the community in more ways than one," Deidre said.
"We used to own the local Holden dealership and the NRMA, and then we had the local school buses. You got to know people along the way."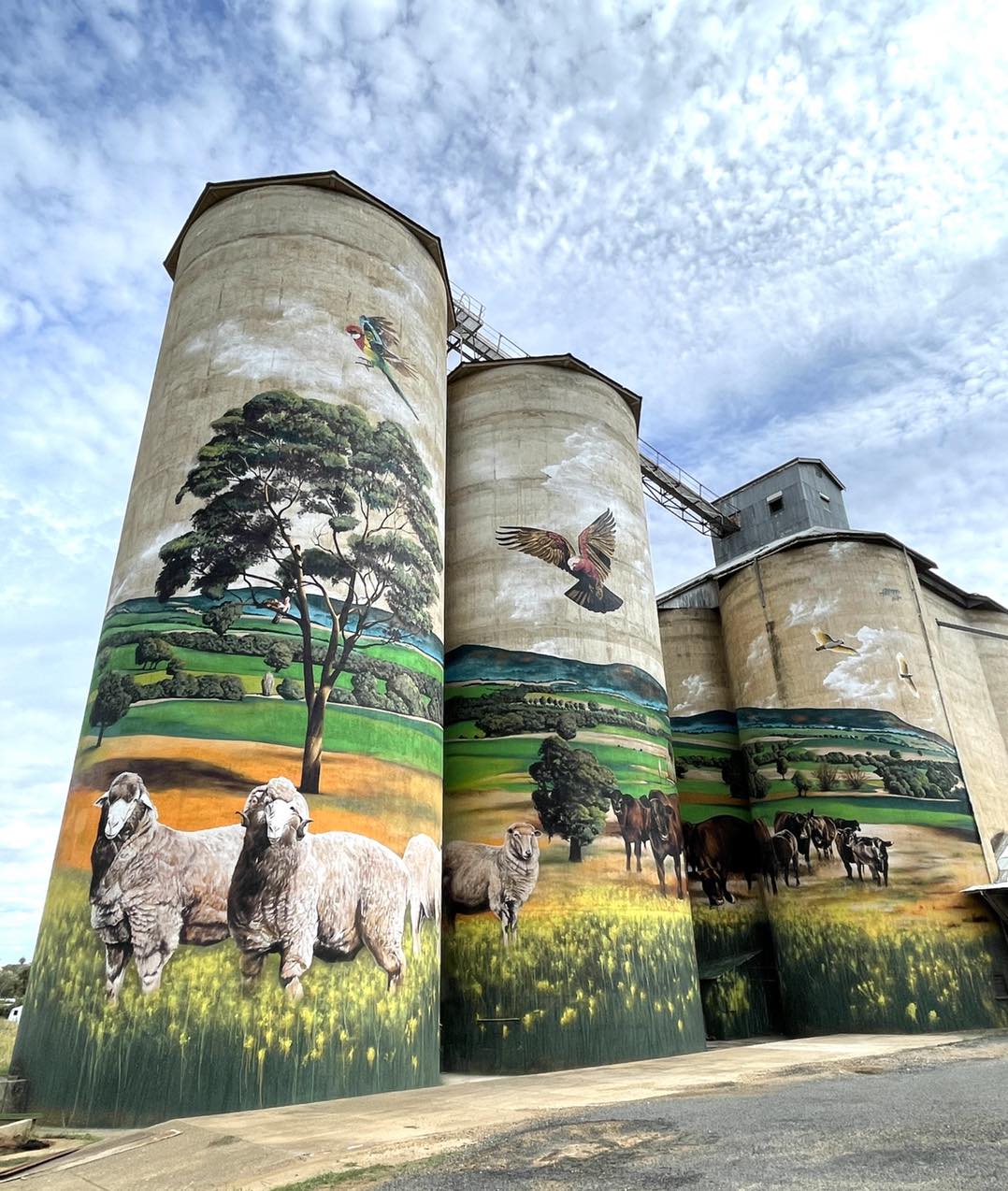 Terry, in fact, was Grenfell's youngest mayor right before the municipality amalgamated with the Weddin Shire in 1975.
"In essence, I suppose I am the last mayor of Grenfell," Terry said.
"So that's something."
The couple, who recently celebrated their 60th wedding anniversary with a Papal Blessing, even took part in the Sydney Olympic Games as torchbearers.
"That is one of our favourite memories – running the Olympic torch," Deidre said.
"We both ran the torch through Grenfell. I started at the top of the hospital hill, and then passed it to Terry."
Despite their significant contributions to the town, Deidre said she felt overwhelmed when the OAM nomination came through.
"Terry got his nomination first, then a few days later mine came as well," she said.
"It was amazing to get them at the same time," Terry added.
"I was disappointed when mine came with nothing for Deidre – I thought that's not right. But then it all worked out pretty well in the end."
And work out it did, especially in a place Deidre and Terry had never intended to settle down.
"When we were engaged, Terry's parents went on a road trip around Australia," Deidre remembered.
"They called and said, 'We have bought a pub in Grenfell. Could you come and help us for 12 months?'"
"And I said, 'Where the heck is Grenfell?'" Terry chimed in with a chuckle.
"I'm not sure what 12 months I came for, but I'm still here," Deidre said.
"61 years later," Terry nodded.
The town, which grew alongside them, well and truly became home.
"It is a very close community," Deidre said fondly.
"Someone is always there to help."
And if you ask the Grenfell community, those helping hands might often belong to Deidre or Terry themselves.