Woden's tragic flood 50 years on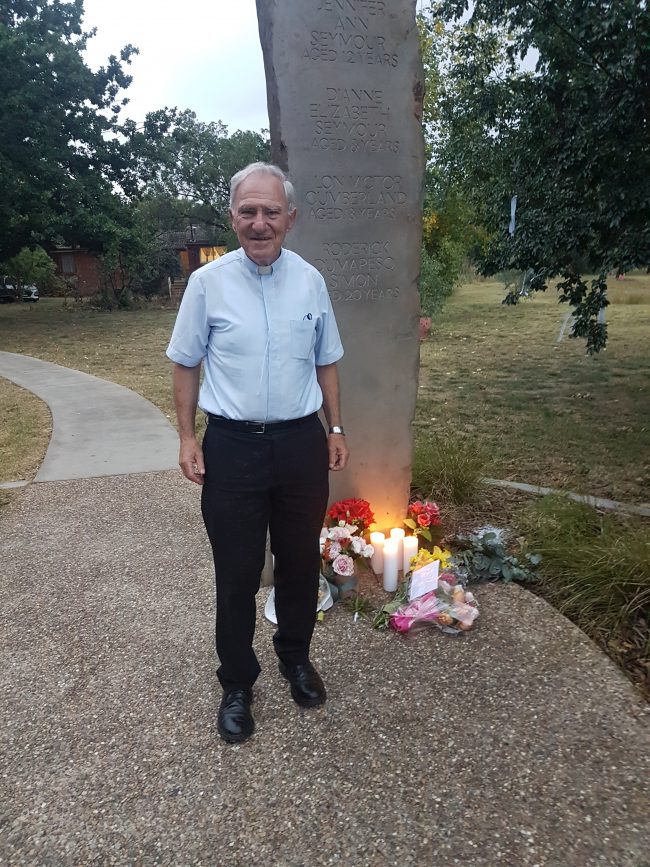 Fifty years to the day, about 60 Canberra residents gathered at the Woden Flood Memorial in Curtin to reflect on the storm that took the lives of seven people.
On Australia Day 1971, a supercell storm inundated the roads and waterways of Canberra's Woden Valley.
In less than an hour, Yarralumla Creek swept away people and cars from the nearby Yarra Glen thoroughfare leaving survivors clinging to light poles.
Five of the dead were in one car and from the same extended family, Smith siblings Carmel, 19, Margaret, 15, Michael, 6, and their cousins visiting from interstate, Jennifer Seymour 12, and Dianne Seymour, 8.
Lon Cumberland, 18, and Roderick Simon, 20, in a separate vehicle, also perished.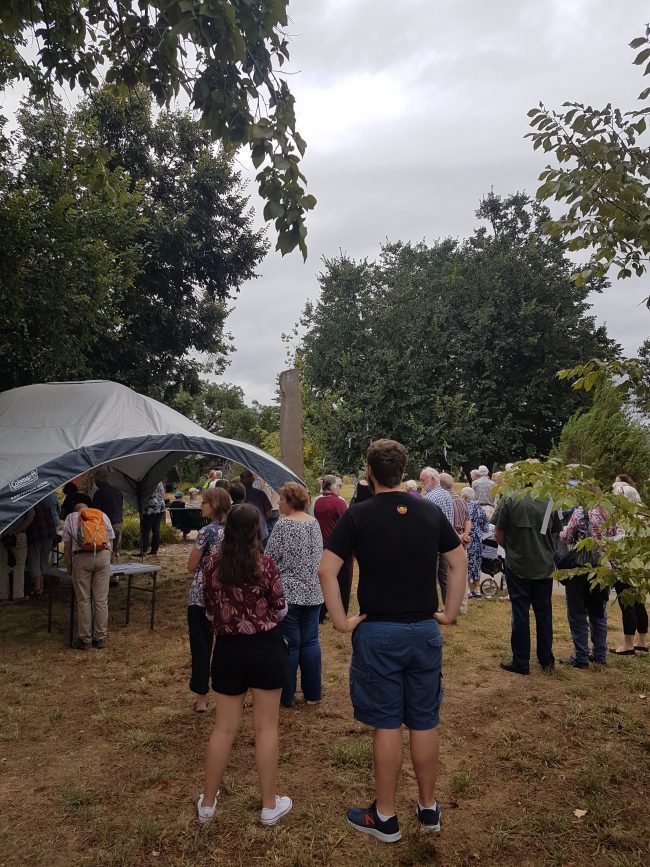 The Smith family were parishioners at Holy Trinity Church in North Woden.
"I knew them quite well," said retired auxiliary bishop of Canberra and Goulburn Pat Power.
In 1971 Bishop Pat was a young chaplain at Canberra's St Edmund's College and had met the family through their connections to the school and nearby St Clare's College.
Along with Bishop Pat, rescuers and other witnesses from 1971 were present at the Memorial on Australia Day.
Through their tears, they spoke of traumatic memories that left their mark for many years.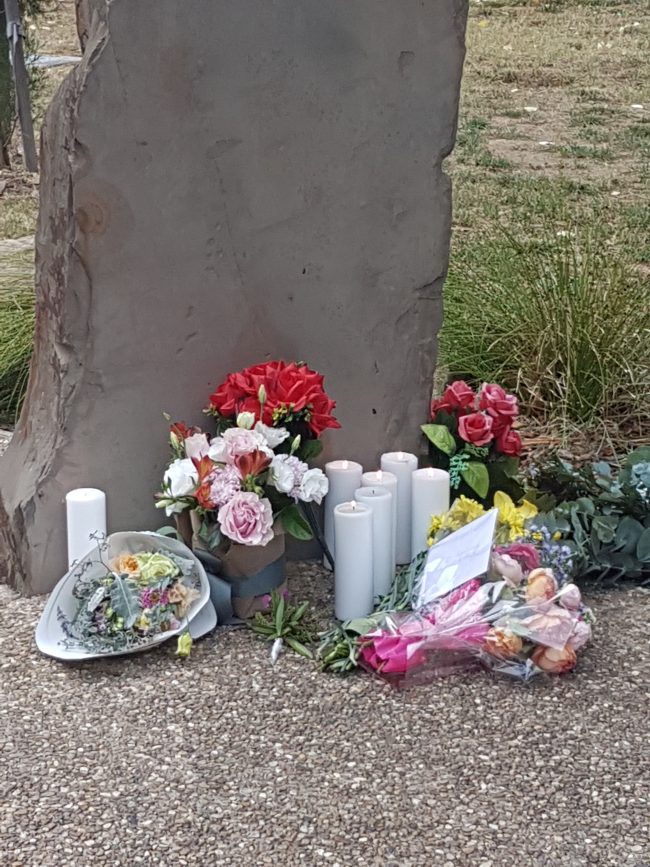 Next to the carved stone memorial, candles and flowers, Bishop Pat told the sunset gathering that memories and remembering were important in helping them come to terms with the tragedy.
"A big part of our Christian ethos is remembering," he said. "We remember the good and the bad. We pray that through all this suffering we'll be better people."
He reflected, as others did, that good did come from the tragedy, including the rebuilding of the district's roads and culverts to allow for better stormwater drainage.
Light rain fell as the service concluded, a gentle reminder of that night in 1971.
And a blessing for those who remembered 50 years later.