Women installed as acolytes at Kippax parish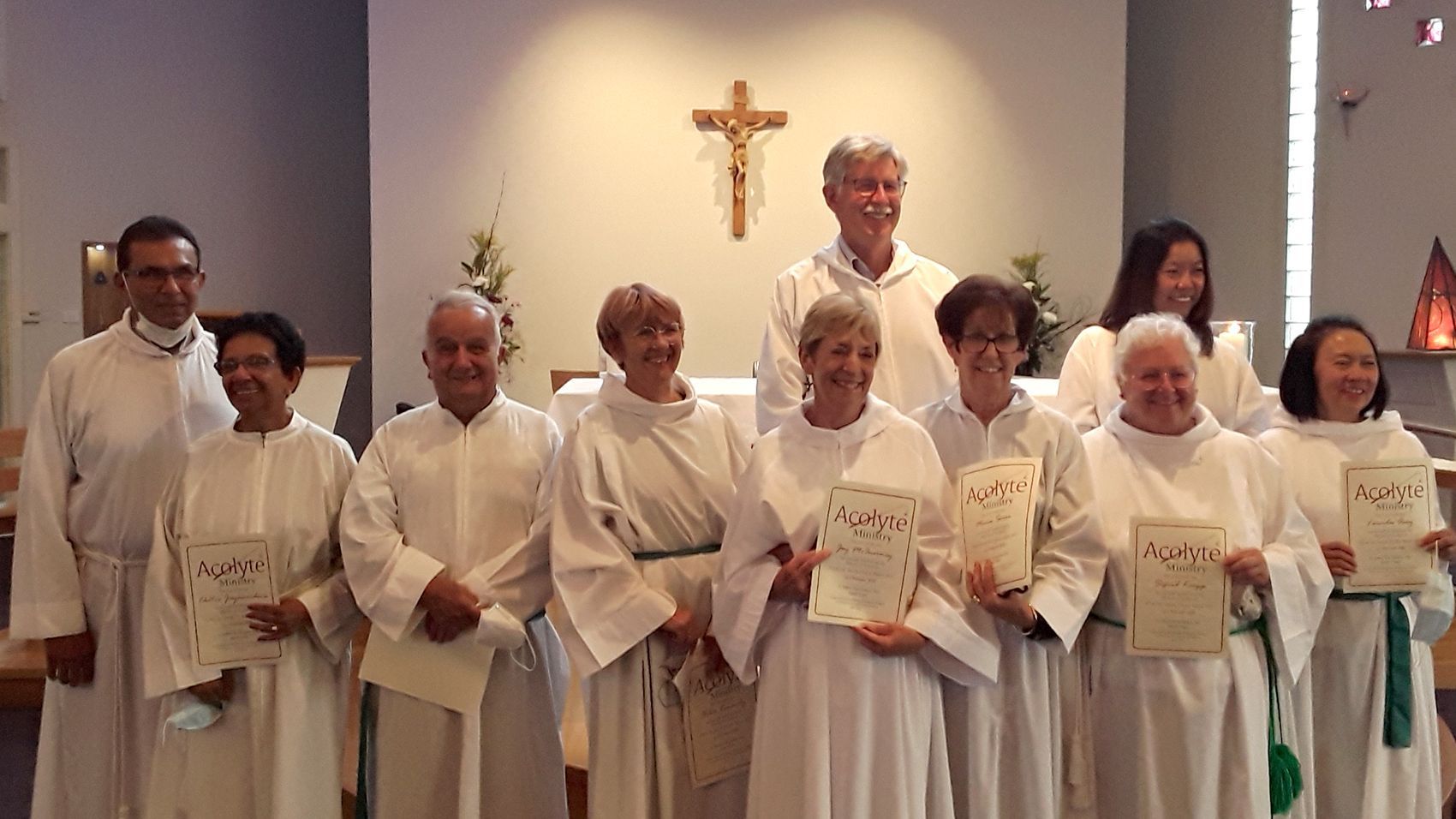 Ten women were among a group of acolytes installed at St John the Apostle Parish, Kippax, on the weekend of 6 February.
They are among the first women in Australia to be formally recognised in their roles.
This follows a decision by Pope Francis in January last year, announced in an apostolic letter Spiritus Domini, amending the Code of Canon Law to explicitly allow women to be formally installed in the church as lectors and acolytes.
The new female and male acolytes are Lourdes Asoy, Elaine Carter, Joe Catanzariti, Maryanne Ferguson, Victoria Gonzales, Anthony Jayawardena, Chitra Jayawarden, Helen Kennedy, Sigi Kropp, Peter Le, Joy McInerney, Keran Niquet, Anthony Noakes, Peter Polkinghorne, Maria Scarr and Sabina Van Rooy. Lectors will be installed later in the year.
For many years the parish, which celebrates its 50th anniversary this year, has had women serving on the altar as senior servers, but they were not permitted by Canon Law to become acolytes.
In light of the Pope's new mandate, the St John the Apostle Parish Pastoral Council and Liturgy Committee wrote to Archbishop Christopher Prowse requesting that the senior servers in the parish be formally installed as acolytes and lectors.
Archbishop Prowse agreed to the formal installation of lay female acolytes and lectors and delegated his responsibility, in this instance, to parish priest Fr Kimi Vunivesilevu.
The installation was to have taken place in August last year but had to be postponed due to the COVID lockdown.