Women's Twilight Retreat draws a warm crowd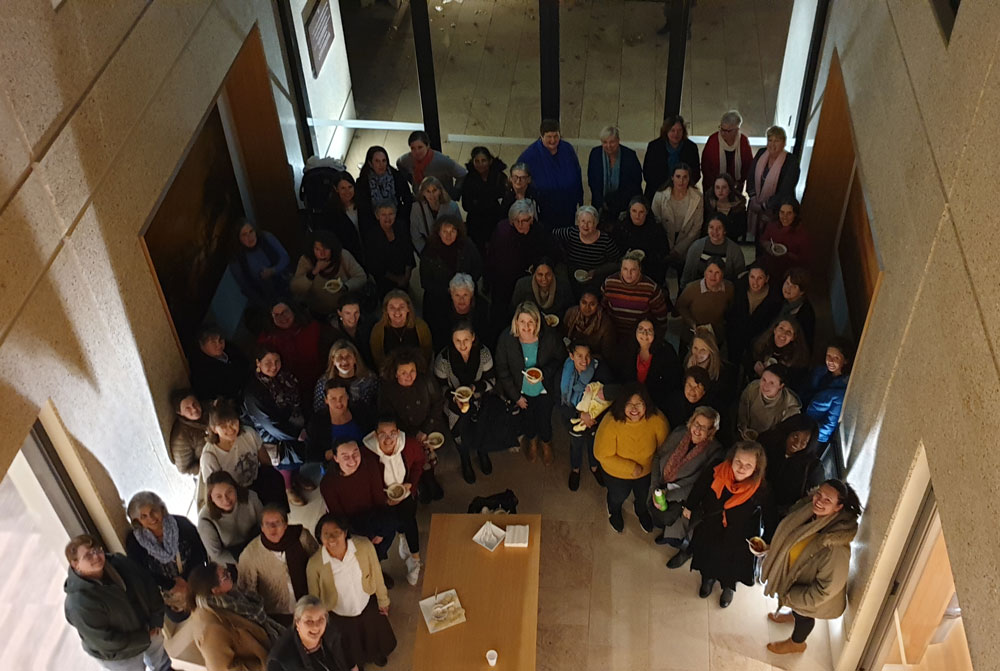 Over 80 women of diverse ages, occupations and backgrounds gathered on a cold winter's eve at the end of May for a Women's Twilight Retreat in the Cathedral parish centre, Manuka.
Vicki Dunne MLA was among the women who attended and described the event as "very inspiring and prayerful. It was a great joy to see so many women of all ages joined together," she said.
The night was hosted by the Disciples of Jesus Community as a service to the women of the Archdiocese. Organiser Cathy Madsen described it simply as an opportunity to "share dinner together, get inspired and meet new friends"
Through the talks and personal sharings, participants were invited to accept the idea that "having lives which are 'less than perfect' is really normal. It's a beautiful opportunity to let God work in us and show Him off as the one who IS perfect", Cathy Madsen explained.
"It's through accepting the reality of how messy our lives can be sometimes, that we come to see and accept ourselves as God sees and accepts us, and this helps us to get on with the business of living out our call, faithful to him."
Zuzy Webster, parish secretary in Yass, attended with a carload of other working mums. She found it a fantastic opportunity to connect, share and explore aspects of faith with a diverse group. "It was great to see that you are not alone or isolated as a person of faith" said Zuzy.
Zuzy believes that "women of faith are very powerful, even if they don't feel like that all of the time". She was so inspired by the retreat that she is talking to other school mums in Yass about starting a regular group to connect and share around faith.
Another women's retreat opportunity is coming up in July, this one hosted by the Sisterhood National Catholic Women's Movement. 9.00am-5pm Sat 27th July, Haydon Hall Manuka more info at https://www.sisterhood.org.au/local-connect-groups