70th Anniversary Celebration – Supper Evening
December 2 @ 6:00 PM

-

8:30 PM

Free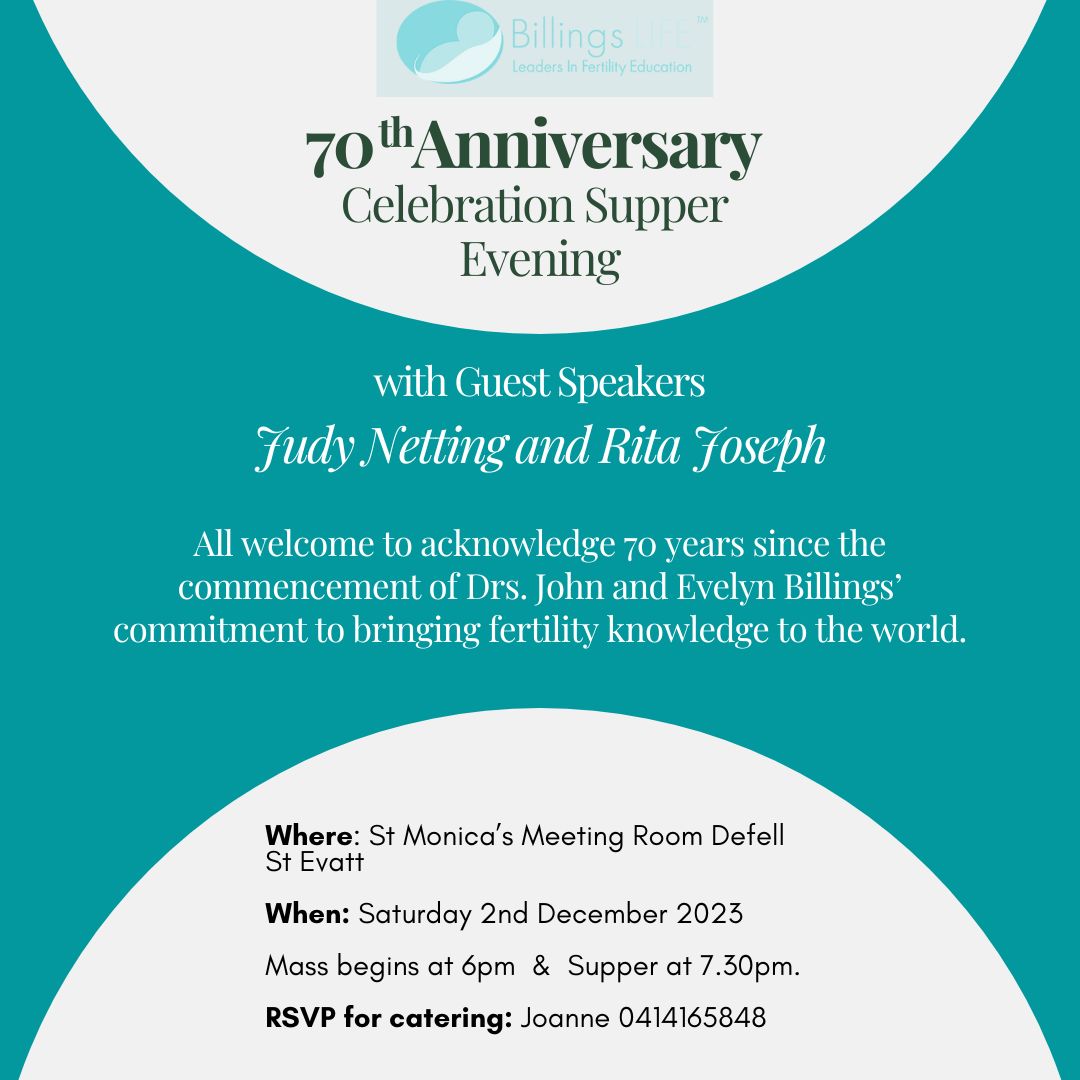 To acknowledge 70 years since the commencement of Drs. John and Evelyn Billings' commitment to bringing fertility knowledge to the world, a Celebratory Supper Evening has been planned. Mass (at 6pm) will be followed by a slide show, with guests Judy Netting and Rita Joseph speaking before supper is served in the Meeting Room.
In 1953 Fr Maurice Catarinich, Director of Marriage Guidance, Melbourne sought the assistance of a doctor willing to find a more effective natural family planning method to help couples space their children
Dr John Billings agreed to help – offering to assist for three months – now known as the "Longest 3 months in history".