Youth Ministers ready to explore new frontiers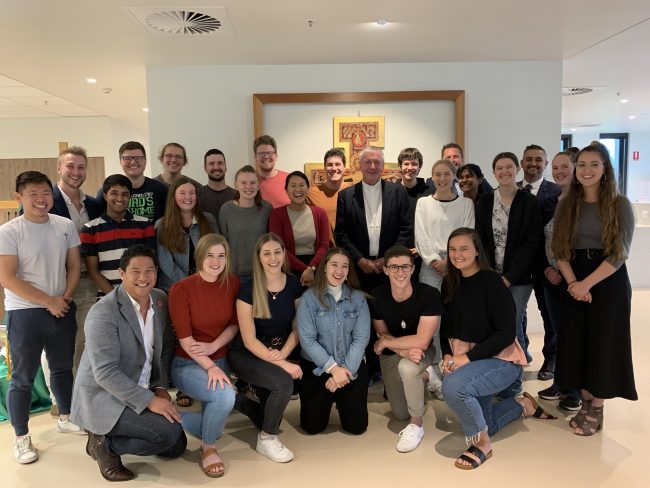 New and returning Archdiocesan Youth Ministers have taken part in a three day induction at St Christopher's Pastoral Centre this week.
The induction helps train, form and equip the 25 youth ministers for their year of mission in parishes and schools across the Archdiocese.
Liarna Miller, 18, is in her first year of youth ministry and will be serving Carroll College Broulee, St Bernard's Primary School and parish in Batehaven.
"I am looking forward to making a connection with the young people in my community and to be able to help them explore their faith and bring them a little bit of hope," she said.
Gerard Teng, 23, has been a youth minister for six years and said that being a youth minster reaffirms his faith and he wants to continue doing what he loves.
"I have always loved going on mission trips and volunteering, and when an opportunity came up to be a youth minister I jumped at the chance," he said.
"I believe God has provided me with every opportunity that I have been given, and I want to share my experience and make younger students aware of the work that God does without us even knowing it."
Gerard and Liarna both said that the induction helps them better understand their roles and allows them to build connections.
"The induction is very helpful with guidelines and getting to know the team, and knowing that we have support if we need it," Gerard said.
The induction was led by Archdiocesan and Catholic Education leaders, with key representatives and guest speakers including Archbishop Christopher Prowse, Fr Tony Percy VG, Archdiocesan clergy, Catholic Education Child Protection Manager Lachlan Ellis and doctoral student in psychology Chloe Kelly.