A champion of Christian values
Audrey Donnithorne (1922–2020)
Audrey Donnithorne is remembered in Canberra for her keen involvement in social justice and for the way she welcomed refugees who fled to Australia at the end of the Vietnam war.
A former parishioner of St Christopher's Parish, she died in Hong Kong in June 2020. Audrey was 97.
From 1979, many parishes across the archdiocese helped resettle in their communities families who had arrived as refugees at the end of the Vietnam war.
Audrey became active in the parish resettlement group set up in St Christopher's which welcomed its first family in August 1979. On many occasions the new arrivals found their first home in Canberra with Audrey.
Fr Joe Tran recalled with fondness the kindness shown to him and fellow seminarian John Baptist Tran by Audrey on their arrival as refugees in April 1981. Both stayed with Audrey in her home in Griffith as they found their feet and re-established their lives.
"Audrey welcomed us into her lovely comfortable home as refugees," he recalled. "We had left behind our wounded country and people, family and friends. We became homeless and country-less young seminarians."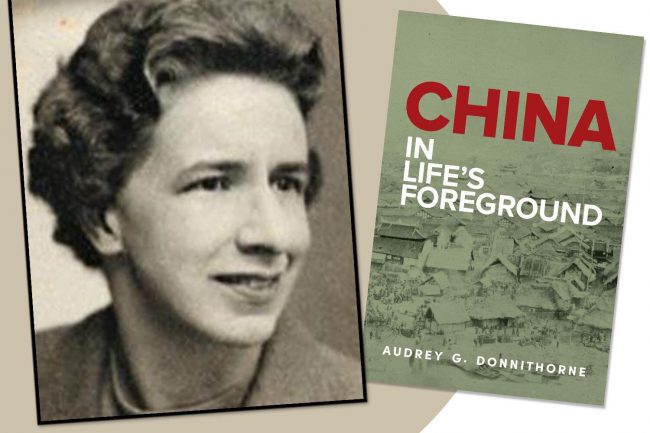 Through Audrey's kindness "we have a roof over our heads, a nation to adopt us, and a carer as god-mother to embrace us."
He remembers her as a champion of her faith, noting that she used both her position as an economist and her actions in faith to remind all of the evils that can prosper in a world without Christian values and God.
Fr Joe used his time as Audrey's guest to re-establish himself and work on his English. In 1982 he and John Baptist resumed seminary studies at St Patrick's College, Manly. He was ordained to the priesthood by Archbishop Carroll at St Christopher's Cathedral in November 1987.
Following Audrey's move to Hong Kong in 1985 many parishioners retained their friendship with her, some by mail, others called on her on visits to Hong Kong.
The daughter of British parents, Vyvyan and Gladys Donnithorne, who served as Anglican church missionaries in China, Audrey was born in China in November 1922 and spent her early years there.
Sent to England for her education she worked as a British War Office analyst in World War II, studied at Oxford and spent 20 years on staff at University College, London.
Her interest was in international economics, and China in particular, and her published work China's Economic System analysing the economy of Mao Tse Tung's China became a landmark in its field. It was as a student in the 1940s that Audrey converted to Catholicism.
Her interest in China brought Audrey to Australia, with appointment as a Professorial Fellow in the Economics Department of the ANU Research School of Pacific Studies in 1969. She also served as head of the ANU Contemporary China Centre from 1970 to 1977.
On retirement in 1985 Audrey moved to Hong Kong. She became active in supporting the re-establishment of the Catholic Church in mainland China in the aftermath of the Maoist 'cultural revolution'. In 1993, she was awarded the Papal Pro Ecclesia and Pro Pontifice medal in recognition.
Denis Connor is the Archivist for the Archdiocese of Canberra and Goulburn