Subscribe to the Living Word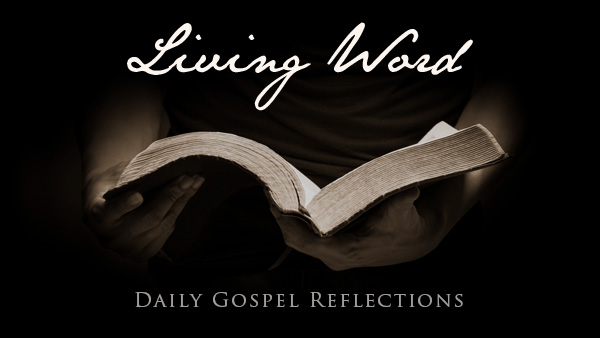 Want to stay connected to Christ and his Gospel every day?
Subscribe to receive a daily Gospel Reflections from the Archdiocese of Canberra & Goulburn.
To subscribe, just follow these three simple steps:
Fill in the form below to sign up
You will receive a confirmation email. If you did not receive this email, please check your spam or junk folder.
Enjoy each morning a short, simple but extremely powerful reflection, delivered straight to your inbox.
Testimonials
---
Some weeks ago now we subscribed to the daily Living Word service. We are finding it an inspiring service and find ourselves looking forward to our daily hit. We don't know who is preparing it but we want to say how much we appreciate it. It is an excellent way to start our day.
John and Trish Hagan
---
To the author of the daily reflections, a very sincere and grateful thank you. I read them daily. You are a blessing
Helen
---
I would like to commend whoever is responsible for Living Word and to say a very special thank you. It is very, very helpful and I recommend it to others seeking some spiritual help. God bless.
Sr Colleen
---
Have a lovely day and may God bless you and your family and if you ever doubt yourself as a person in your own everyday life (whether you are a group of people or one), then please know that your messages are getting out there to us and our hearts are singing. Thank you.
Catherine
---
I don't know who writes the reflections but they are certainly well-written and helpful. Thank you.
Blessings
Jan
---
Love it!!
Wonderful thoughts for everyone of us here!!
Tess
---