Walking Stations of the Cross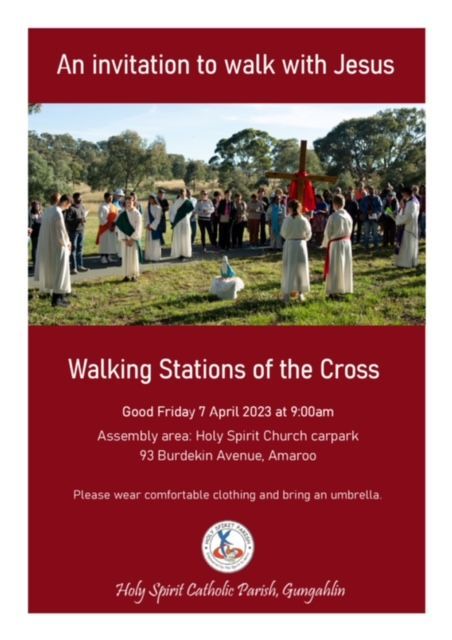 Holy Spirit Parish would like to invite all who would like to join in this beautiful and solemn prayer event.
The event will take place on the 7th of April at 9:00 AM at the Holy Spirit Church carpark. We encourage you to bring your friends and family members who would also like to take part in this event.
We hope that you can join us for this special occasion and we look forward to sharing this meaningful experience with you.
Please bring your walking shoes and an umbrella.