A Marian 'Yes' across the Coastal Deanery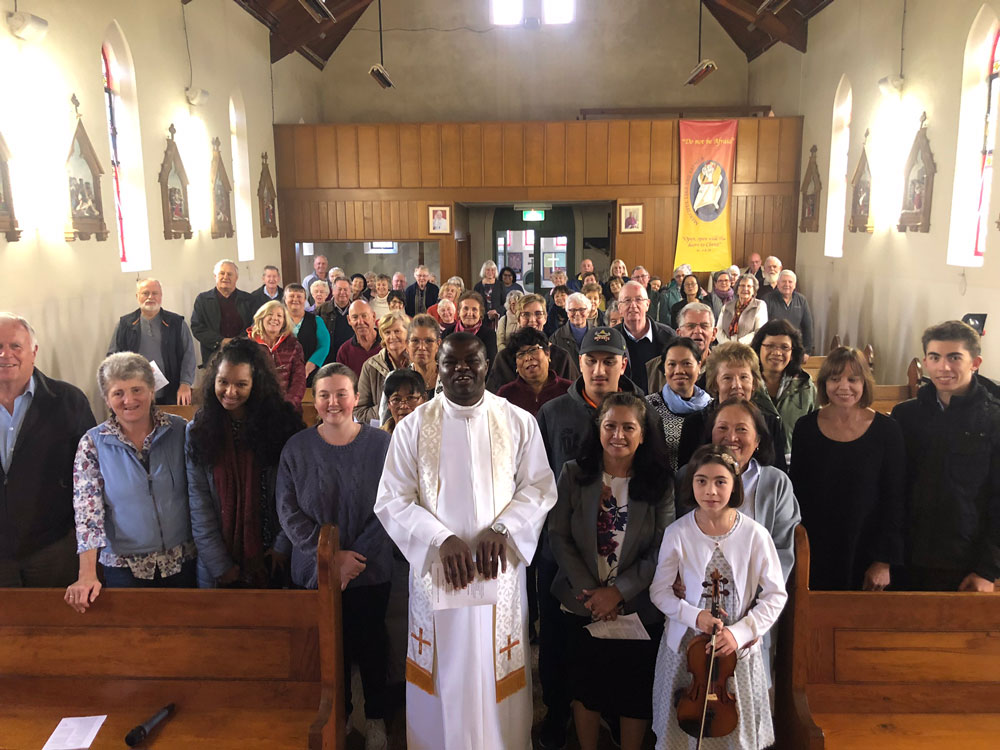 The rain couldn't dampen the 2019 Marian Procession as over 75 gathered at the Our Lady of Good Counsel Church, Cobargo.
This years procession was a time of prayer for young people to connect with the 'Yes' of Mary and was a joyful celebration of faith and fellowship.
The Parishes from the Coastal Deanery each led a decade of the joyful mysteries accompanied by beautiful hymns led by the Pambula Parish Choir.
Juliette Pierre, Youth Minister from the Coastal Deanery, led the Litany of Our Lady. She said that she "found it uplifting to pray and meet with the Parishioners of different communities from across the coast."
This led into Youth Minister Jarryd Atkinson sharing his testimony on his Marian Yes. Jarryd invoked the congregation to "say yes not just once, but every day" just as Mary did.
"By the grace and love of God, each day I am given hundreds of opportunities to make choices: to say no and follow the world or to say YES and follow the Father, meeting the needs of others and act selflessly."
It was this choice that Huw Warmenhoven, Archdiocesan Youth Coordinator, led picked up on as he led a reflection on the Marian Yes at the Annunciation. He asked those gathered "what is your Annunciation moment? God is calling you to encounter Him, to follow Him and to create with him."
"If you say Yes, like Mary, and say 'I am the servant of the Lord' you open your life to a new identity, a new mission, and a new love that God wants to give you."
He finished by saying that "to live your life in the aspirations of the Annunciation, you must be open to a life of JOY. To do this, it means placing Jesus Over You and making your priorities in life Jesus, Others then You."