Animal Farm takes shape in Victoria
A highly questionable legal process brought down a good doctor
Cardinal George Pell's complete vindication by a unanimous decision of the High Court of Australia isn't the only case raising concerns about the Victorian "justice" system at the moment.
If the Cardinal's case was one piece of evidence that the "culture wars" are an unspoken, condemnatory witness in cases against those who profess a Christian worldview, the recent Victorian Civil and Administrative Tribunal decision in the case of Dr Jereth Kok is another.
Dr Kok is a general practitioner, with a practice not far from the centre of Melbourne. He is also a Christian, who has not been shy about sharing his views on issues of life, gender, marriage and sexuality.
In March 2018, an anonymous person who was not a patient made a complaint to the Medical Board that a Facebook post Dr Kok had written about the 2017 Flinders Street car attack was in bad taste.
Without telling Kok, the Board began an investigation. More than a year later, in May 2019, another anonymous person who was not a patient of Kok's complained to the Board offensive posts.
In August 2019, the Board advised Kok that it had already met and decided to suspend him from practice using its emergency powers. These emergency powers give the Board the ability to immediately suspend a practitioner's registration if it believes doing so is in the public interest.
While not intended to be exhaustive, the example of when this might be used provided in the law is if the practitioner is "charged with a serious criminal offence," so it is not a power that is intended to be taken lightly.
The Board gave Kok just two business days to provide a written response for a hearing that would occur the following week. The Board had compiled his internet posting history over the preceding ten years, around 2000 pages in total, and selected just 30 posts they thought justified the suspension of Kok's medical registration for reasons of "public interest".
It was not only the Board's targeted investigation of the man and lack of due process that was afforded him that is of concern; it is also – and especially – the decision of the Victorian Civil and Administrative Tribunal, which denied Kok's appeal.
"…THERE HAS NEVER BEEN A CLINICAL COMPLAINT AGAINST DR KOK IN HIS 15 YEARS OF PRACTICE."
Without providing the detail of any of Dr Kok's Facebook posts, the Tribunal described them as follows: "Some of the posts on a simple reading of them, arguably denigrate, demean and slur medical practitioners who provide termination of pregnancies, recognise and treat gender dysphoria (in a manner that is in accordance with accepted medical practice) and recognise that people who identify as transgender are not suffering from a mental health condition.
"Some of the posts, particularly read in isolation, do appear to endorse or call for violence and/or genocide towards racial and religious groups and endorse calls for capital punishment for members of the profession who provide termination of pregnancy services. Some of the posts do arguably express demeaning views regarding LGBQTI+ individuals."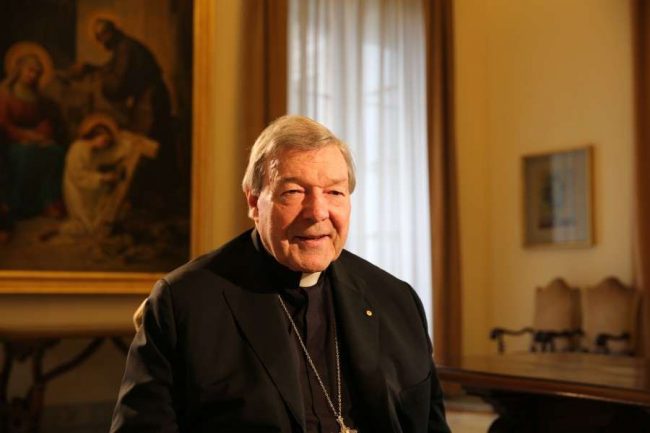 While the allegations about inciting violence are quite serious, it is worth noting that doing so is a crime in Victoria, and there is a specific piece of legislation that prohibits behaviour that incites or encourages hatred, serious contempt, revulsion or severe ridicule of a person or group of people on the basis of their race or religion. It was not suggested by the Tribunal that Dr Kok was placing any complaint or prosecution under either of these laws.

In fact, the Tribunal heard evidence that seemed to contradict a negative characterisation of Dr Kok.
The Tribunal said that there has never been a clinical complaint against Dr Kok in his 15 years of practice. It said that there was no evidence before it that Dr Kok compromises the best interest of his patients. It said there was no claim that Dr Kok has not endeavoured to protect and promote the health of individuals and the wider community.
Even so, the Tribunal decided that the only way to preserve public confidence in the medical profession and ensure its standards are maintained was to suspend Dr Kok.
An investigation that was conducted without informing the accused, and which scoured back a decade to try to find evidence supporting the prosecution.
A lack of transparency in terms of the complainant and the evidence against the accused.
An appeal body that is possibly too heavily influenced by the culture wars. I feel like I've heard this story before in Victoria…
One last point: this is the same Tribunal that in 2016 overturned the suspension of the medical registration of Victorian doctor Rodney Syme, who admitted to providing some 170 patients with a lethal dose of Nembutal (a drug used for assisted suicide) before the practice was legal in that state.
Syme estimated that around 70 of those patients took the drug. We don't know the content of Dr Kok's Facebook posts, because the Tribunal will not release them (and it would probably even further jeopardise Kok's career if he did so himself.)
What we do know is that the Tribunal decided that Dr Kok's Facebook posts on "culture war" issues were much more dangerous than giving 170 people a lethal drug.
Something seriously stinks in Victoria.
This article was first published in the Catholic Weekly