Book Review: 'Australia – What went right? What went wrong?'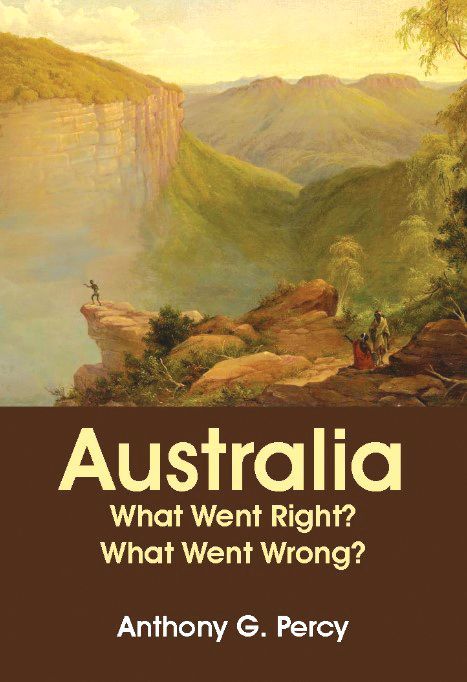 • Australia: What went right? What went wrong? by Anthony G. Percy. 110 pages,
available at www.connorcourtpublishing.com.au
Father Tony Percy has a passion for history and it shows.
His book Australia: What went right? What went wrong? is about to hit the shelves.
The product of a three-month sabbatical, it was David Kemp's five-volume political history of Australia that got the Archdiocese's Vicar General thinking about our country's past, its present, and where it all might be heading.
He told the Catholic Voice there was a need for more Australians, especially its younger citizens, to know more about their history.
While nothing's perfect, he said, "…we've created a free and fair society." Australia is "one of the truly great democracies."
Yet it's not a triumphalist take on that history. "We have our scars," the book's introduction makes clear.
The country's history in regard to its first Australians, its treatment of the Chinese, Pacific island workers, and the White Australia policy, are all brought out for an airing.
At the same time, it's "a gift and a privilege" to be living here, he declares.
The book is impressive with its handling of context and balance and astonishing in its scope, especially for such a short work of a little over 100 pages.
We'll hear of classical Greeks and Romans, kings and queens, the early Christian church, revolutions and evolutions, conventions, councils, and constitutions, popes and philosophers, and many of the great characters of history.
He'll have us reaching for our school history books, when Captain Cook, the First Fleet, those early colonial governors, and the road to Federation, hit the page.
Journalist Chris Uhlmann wrote the foreword and said Fr Percy's work was timely and important at a stage in our history when there were efforts to "deconstruct everything" about our past.
"Fierce winds are blowing in the world," Mr Uhlmann said. "We can only endure if we do not tear ourselves apart internally."
Fr Percy concludes his book by offering hope on how we might not "tear ourselves apart" and outlines the riches to be found in Catholic social teaching and the works of several popes.
"We face many challenges," he writes, "but vast opportunities lie before us."
"History is our witness."