Boorowa booms with sports carnival
There aren't many events that can triple a city or a town's population for a day.
The Olympics didn't… the NRL and AFL grand finals don't.
But the Boorowa Touch/Netball Carnival on Friday, October 26 does.
It has been running for over 25 years and existed in a different format as far back as the 1950s, but shows no signs of stopping.
"It's not just one of the biggest school events in the region, it's the biggest carnival in NSW Primary School sports," said St Joseph's Primary School principal and event co-organiser Brendan Maynard.
"Often when you tell people you're from Boorowa people will say "I used to go to the Carnival… my kids have gone to the carnival… so it's been synonymous with the town for a long, long time."
Over 4,500 children, and around 2,500 teachers, family and spectators and assistants take part… a total of somewhere between 7,000 to 7,500 that will be at the Boorowa Showground on the day. Not bad for a town with a population of around 3,500.
In all, 434 teams will be playing, 188 netball and 246 touch footy, and representing a wide area and wide variety of schools.
"A lot of the teams are from our local region, but there are schools from Goulburn, Braidwood, the South Coast, Canberra… and it's a mix of public, Catholic systemic and independent schools as well.
"On top of that, many high school and college students come from across the region to assist the juniors so it's a cross-sector carnival."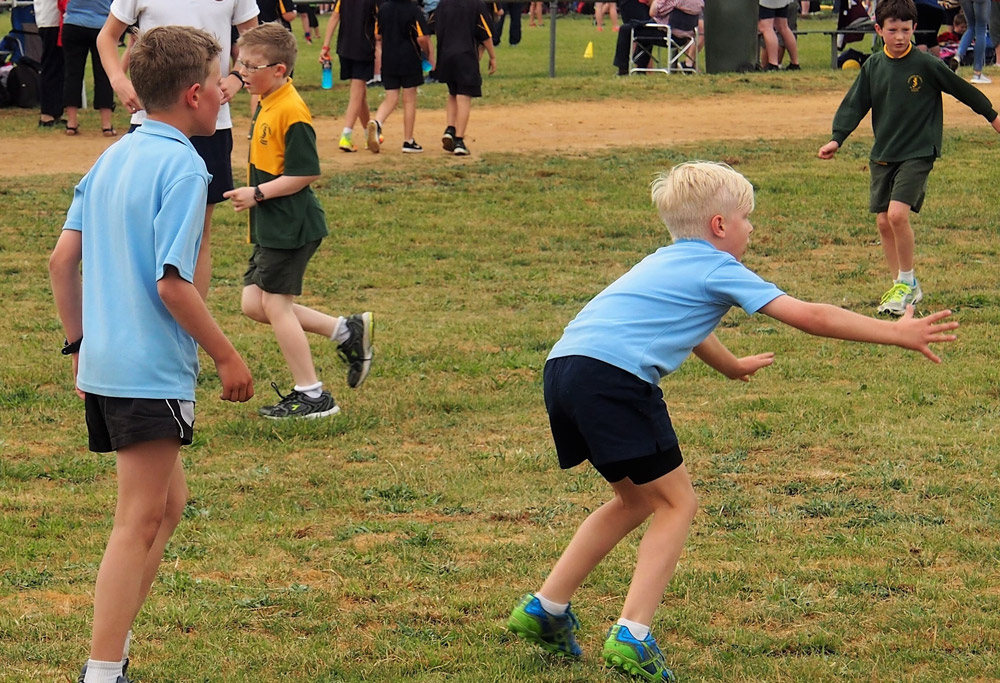 Unique format
And it's not just the size of the event that stands out. The format is pretty rare these days too.
"There are no finals," advised Mr Maynard.
"It's not about that. It's a day primarily about coming together, playing and enjoying those sports and meeting children from all over the place. It's about participation and obviously it's a format that has stood the test of time."
The day is also an important fund-raiser for the schools and the logistics of catering to the massive crowd begins well in advance of the day.
Mr Maynard also expressed his gratitude to the Hilltops Council for their assistance across a range of areas.
"They're pretty amazing with all the things they do to assist with this. From supplying the ground and facilities to helping with roads and traffic and lots of other ways… it's a great community event."
The first games kick off at 9am and play through until 3.30pm.