Eddie's families help Vinnies bring joy this Christmas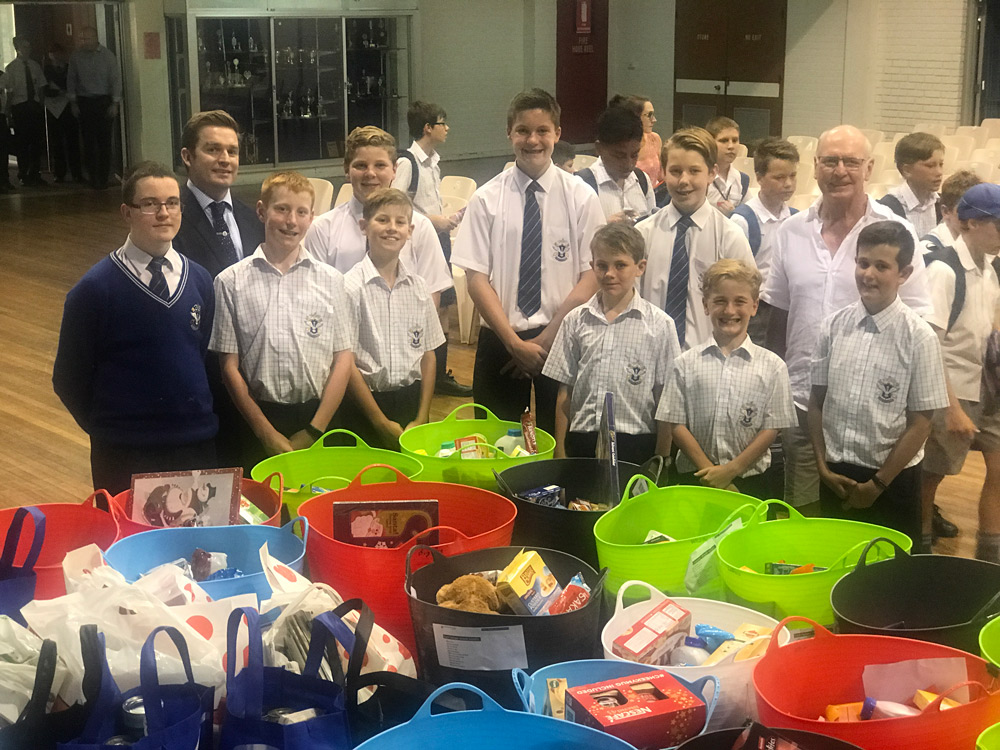 On Friday December 7, students from St Edmund's College Griffith delivered hampers of goodies to Vinnies members, for distribution to families in need.
Students have spent the last six weeks gathering food items to help contribute to hampers that will be delivered to families in need this Christmas.
"This festive season, Vinnies is expecting to provide over $500,000 in emergency assistance to more than 3,000 families and individuals in need in the Canberra region," said Sarah Clifton, Director Secretariat at the St Vincent de Paul Society Canberra/Goulburn.
"As Christmas approaches, calls for help to the Society are expected to increase from now until January.
"The food we receive from St Edmund's will be included in the hampers our volunteer members make up and deliver to the people we assist. Vinnies members in Canberra visit families in their homes to find ways in which we can best support them."
Ms Clifton said that assistance towards food and utilities were the most common requests received by Vinnies.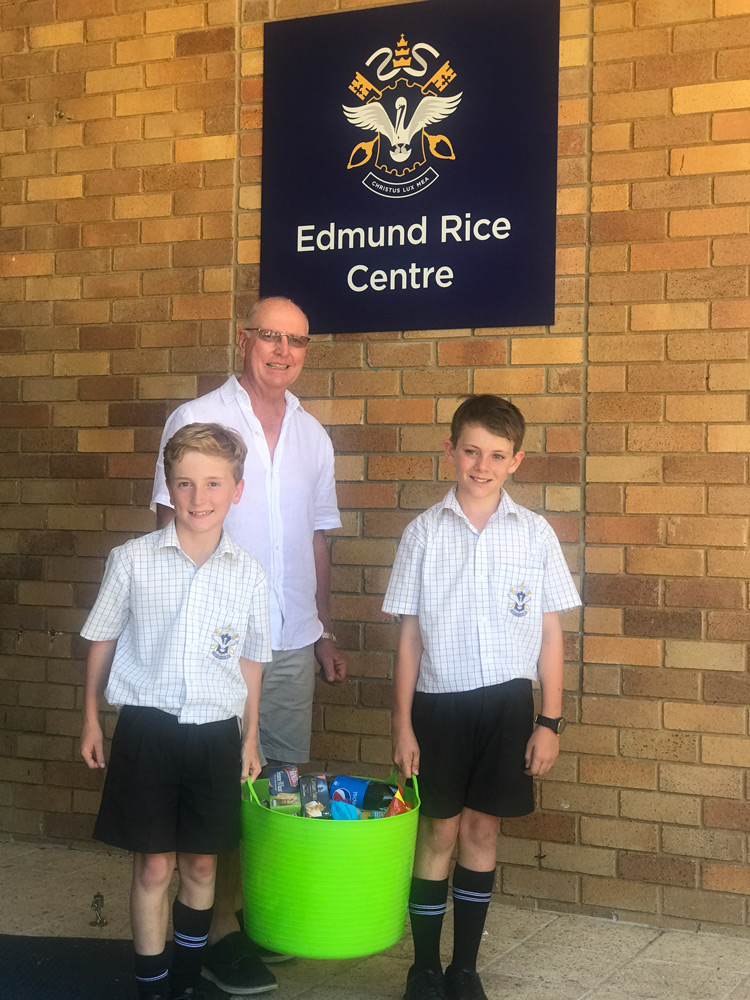 "In the last year, the two greatest requests for assistance were for help with food and utilities. Our Christmas Appeal allows us to provide practical assistance in the form of help with rent, and utilities, but we also enjoy making up festive hampers with special, celebratory food, and gifts. Everyone should be able to experience joy at Christmas," she said.
"We're so grateful for the wonderful support we've had from St Edmund's this year. From having fundraising days, to staff and students volunteering with our services we are pleased to see the spirit of social justice alive and well in the next generation.
"Eddies has a strong history of supporting our local community, and we're pleased to be able to support the St Vincent de Paul Society in the good work they do in our area. Our students have learned a lot from our involvement with Vinnies, and enjoyed collecting food they thought other families would enjoy,' said Michael Monagle, Director of Mission and Identity at St Edmund's College.
The hampers were given to Don Jeffrey, President of the local Vinnies conference group, who is himself an old boy of St Edmund's college.
The Vinnies Christmas appeal ends on January 31 and there is still time to provide much needed support. People can donate to the 2018 Vinnies Christmas Appeal by visiting any Vinnies shop, calling 13 18 12 or via vinnies.org.au/christmasappeal.
Source: St Vincent de Paul Society