Florida man becomes first person with Down syndrome to complete Ironman triathlon
And it all started for 21-year-old Chris Nikic with just a simple push-up!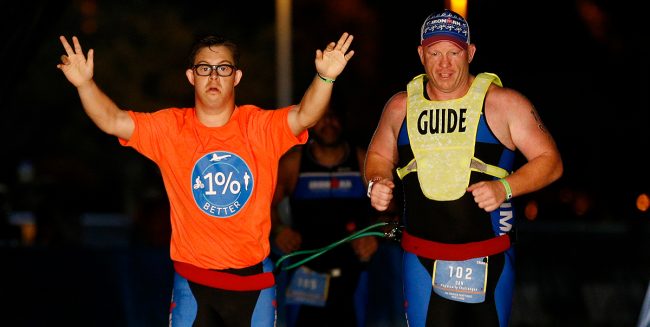 At 21 years of age, Chris Nikic has achieved more than any of us could dare to hope in the sporting realm. After crossing the finishing line in 16 hours, 46 minutes, and 9 seconds, Nikic became the first ever person with Down syndrome to complete the Ironman triathlon.
The triathlon consisted of a 2.4 mile swim, a 112 mile bike ride, and a grueling 26.2 mile run. The very thought would be enough to put off those in peak physical condition, but by completing the challenge in 14 minutes under the official cut-off time, this sporting hero set a Guinness World Record.
As the official Ironman account tweeted: "You have shattered barriers while proving without a doubt that anything is possible."

Crucial family support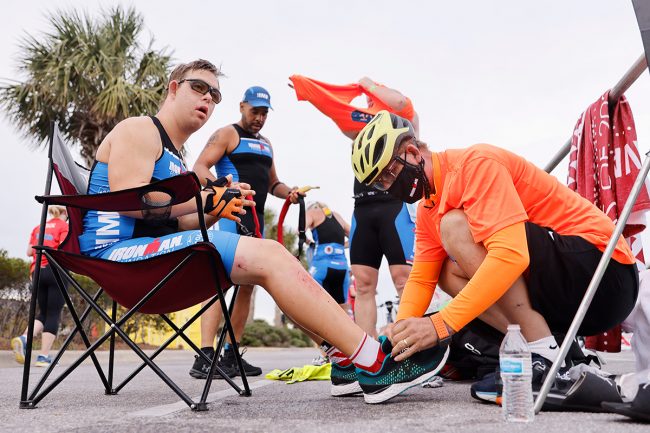 This remarkable achievement was made possible thanks to the loving guidance of Nikic's dad, Nik. As reported in the BBC, Nik was anxious about his son's sedentary lifestyle, so gave him the challenge of becoming 1% fitter every day. And the first step was achieved with a single push-up.
Now, three years later, Nikic has mustered up the strength and resilience to really push his body to the limits. Considering those with Down syndrome already have to contend with varying physical and learning disabilities, Nikic's achievement is another example of how people with this condition continue to smash barriers and defy expectations.
In fact, during the competition Nikic had a bike accident. While it resulted in cuts on his legs, which were visible as his dad helped him tie on his running shoes for the marathon segment of the Visit Panama City Beach Ironman, this didn't stop Nikic from getting back out there and finishing the race.
However, as Nikic's dad explained, the achievement symbolizes something more major than an impressive medal. "Ironman has served as his platform to become one step closer to his goal of living a life of inclusion, normalcy, and leadership. It's about being an example to other kids and families that face similar barriers, proving no dream or goal is too high."
As he quite rightly shares, "If Chris can do an Ironman, he can do anything."
A sporting future
Nikic is not stopping there. The awe-inspiring public speaker shared with his 33,000 followers: "Goal set and achieved. Time to set a new and bigger goal for 2021."
This goal might include participating in the special Olympics in Orlando, Florida in 2022.
www.https://aleteia.org/