Group of priests start band to raise money to send youth to World Youth Day 2023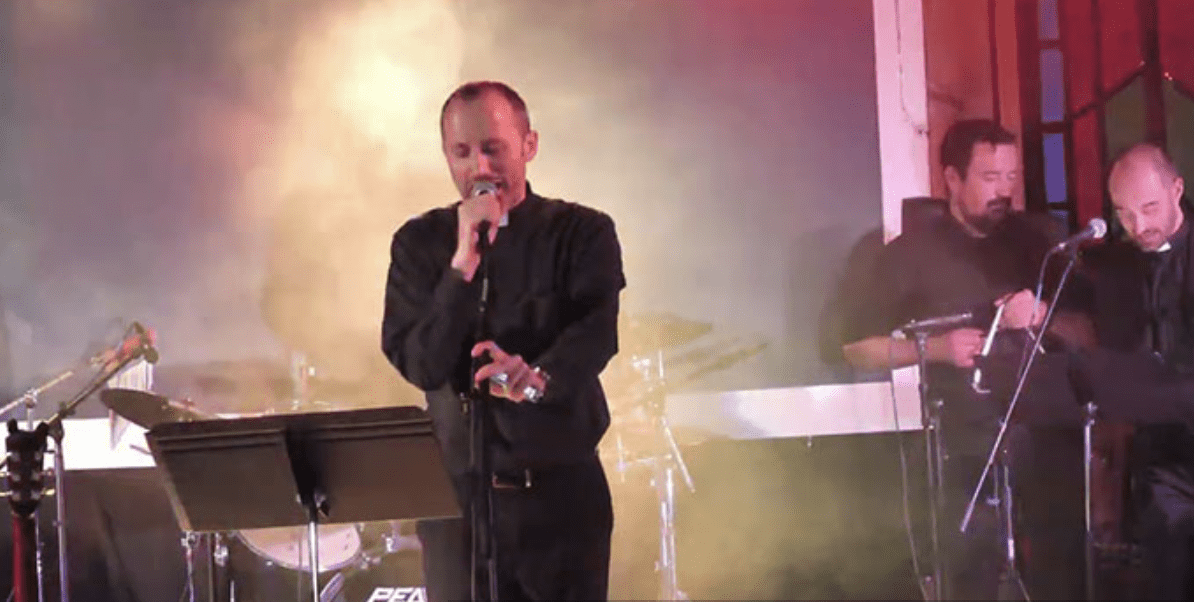 A GROUP of priests who met in seminary have formed a band to raise money for young people in their archdiocese to attend World Youth Day, which will take place from August 1–6 in Lisbon, Portugal.
"Priests in Concert" is composed of nine priests from the Archdiocese of Washington: Fathers Pawel Sass, Yan Pietryga, Grzegorz Okulewicz, Mattia Cortigiani, Philip Ilg, John Benson, Salulo Vicente, Emanuel Lucero, and Daniele Rebeggiani.
The priests all attended the Redemptoris Mater Seminary in Hyattsville, Maryland, and are members of the Neocatechumenal Way, a Catholic movement that sends out families on missions around the world and the priests from its seminaries to evangelise.
Father Daniele Rebeggiani, the secretary to the Apostolic Nunciature in Washington, DC, and an archdiocesan priest, spoke with CNA about the group's fundraising efforts and his hopes for WYD.
Fr Rebeggiani said the group formed earlier this year after a young adult event brought several priests together to host an evening of music.
Shortly after, the priests were gearing up to start fundraising for WYD at their individual parishes.
Realising that the previous music event was a success, they decided to invite more priests to join the band, invite parishioners to attend, and put on a concert in order to raise funds.
Singing popular songs such as "Eye of the Tiger" and "Knocking on Heaven's Door," the priests also include songs from other countries such as Spain, Italy, Poland, Mexico, and, of course, Portugal, as many of the attendees are from the Hispanic community.
Fr Rebeggiani describes their concerts as "a night of music and witness".
In addition to the setlist of songs, a concert may include a vocation story from a priest or a testimony from a young person who has attended a previous WYD.
Fr Rebeggiani shared that many of the priests in the group have a close connection to WYD because many found their vocation to the priesthood while attending previous events.
"I would say almost all of us, we discovered our vocation as part of one of the World Youth Days," he said. "So, in a sense, World Youth Day is an event that is closely linked to our vocation."
Fr Rebeggiani himself found his calling to the priesthood at the WYD in Cologne, Germany, in 2005.
The priests raised $20,000 between tickets and donations during their first concert. Their next concert is on July 21 at St. Mary of the Mills in Laurel, Maryland, and they are hoping to raise another $10,000.
The group of priests will be joined by roughly 400 young people from the area on their pilgrimage to WYD.