MGL Sisters Milestone Meeting – 100th Online Rosary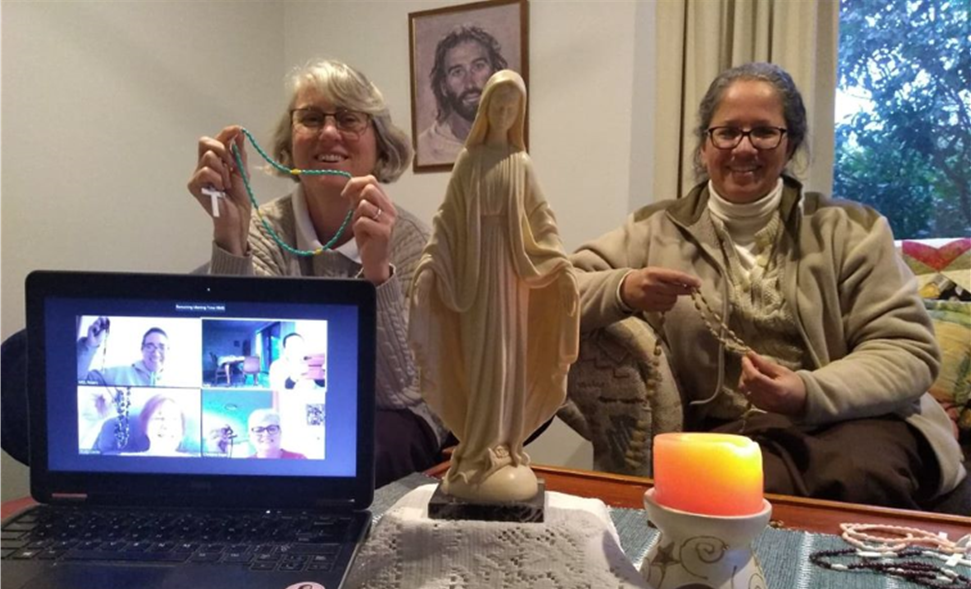 As the coronavirus pandemic continues to affect everyone across the world, many people are turning to prayer as a way to connect in times of need.
The Missionaries of God's Love Sisters have started a daily intercessory prayer where they join in via Zoom with people from all over Australia, as well as countries including Indonesia, England and Sri Lanka.
They have gathered each weekday since the start of April with today marking the 100th time they have gathered from far and wide to pray.
The sisters began this initiative at the request of a friend who was worried about COVID-19 and her children, and wanted to pray the rosary with someone else leading it.
Sr Judy Bowe has been involved in the prayer gatherings and said that it is has been a very positive experience with 100 prayer gatherings being a milestone.
"We just think that 100 is a record breaking number and we wanted to celebrate it as a landmark.
"We pray the rosary, say a quick hello and goodbye and then we go, but the ones that have been joining in have really been enjoying it and it is a connection point during this time of Covid," she explained.
Sr Judy said the response from people around the world has been encouraging and uplifting.
"It's surprising when people want to join in from overseas but it is amazing to have an international prayer experience where you can see people praying with you in different countries," she said.
The sisters have extended the invitation to join them in praying a rosary for coronavirus on Zoom at 4pm today. To register email: praytherosary.mgl@gmail.com